Willow Weep for Me (Cover) [SPA/ENG]
---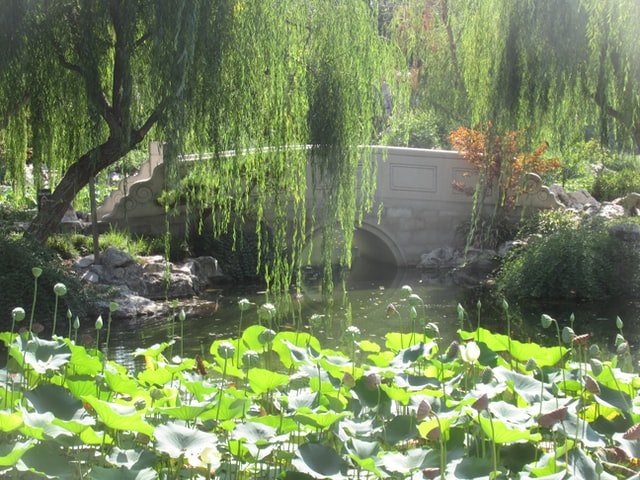 Foto de Steve Sharp en Unsplash
Un hermoso árbol que me parece enigmático es el sauce Llorón, también conocido como árbol de la melancolía. Este árbol que se encuentra junto a los ríos y en espacios abiertos es muy hermoso. Existen creencias místicas y religiosas relacionadas con él. En el Salmo Bíblico 137 podemos ver una referencia relacionada con el dolor, el llanto, y la agonía del pueblo judío por su cautiverio en Babilonia. Existe un poderoso vínculo con la música, ya que se dice que allí se colgaban las arpas en señal de duelo. Una película animada de Disney que me gustaba de niño es Pocahontas, ella visita a una vieja Sauce para pedirle consejo, y contarle sus sueños.
«Willow Weep for Me» es un estándar del Jazz compuesto en 1932 por Ann Ronnell, es un tema dedicado al compositor y pianista George Gershwin quien fungió como mentor en sus comienzos en la música. Este tiene una forma musical AABA muy característica del Swing Jazz. Es una estructura de 32 compases que repite estrofas (A) y es contrastada con una parte Coro o Puente (B), eso hace que el tema no sea monótono, y cierre con la estrofa inicial. La letra habla de una persona que le pide al sauce que llore por él, porque se fue el sueño de su amante, alguien con quien compara con un hermoso sueño de verano.
---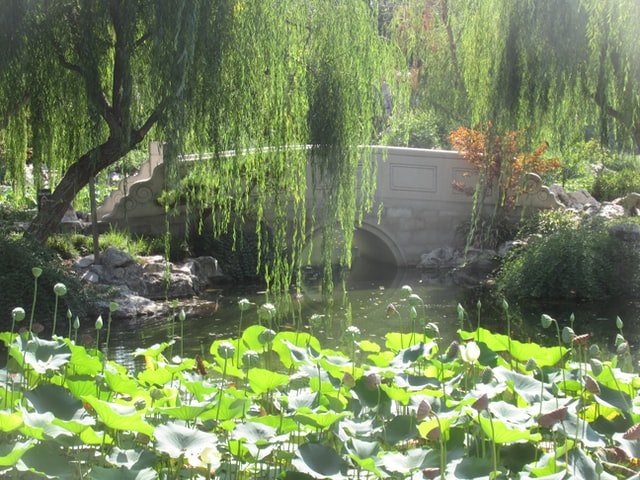 Foto de Steve Sharp en Unsplash
A beautiful tree that seems enigmatic to me is the Weeping willow, also known as the tree of melancholy. This tree found by rivers and in open spaces is very beautiful. There are mystical and religious beliefs related to it. In Biblical Psalm 137, we can see a reference related to the Jewish people's pain, crying, and agony during their captivity in Babylon. There is a powerful link with music, as it is said that harps were hung there as a sign of mourning. An animated Disney movie that I liked as a child is Pocahontas, she visits an old Willow tree to ask for advice and tell her about her dreams.
"Willow Weep for Me" is a jazz standard composed in 1932 by Ann Ronnell, it is a song dedicated to the composer and pianist George Gershwin who served as a mentor in his beginnings in music. This has a very distinctive AABA musical form of Swing Jazz. It is a 32-bar structure that repeats verses (A) and is contrasted with a Choir or Bridge part (B), which makes the theme not monotonous, and closes with the initial verse. The lyrics talk about a person who asks the willow tree to cry for him because the dream of his lover is gone, someone, he compares with a beautiful summer dream.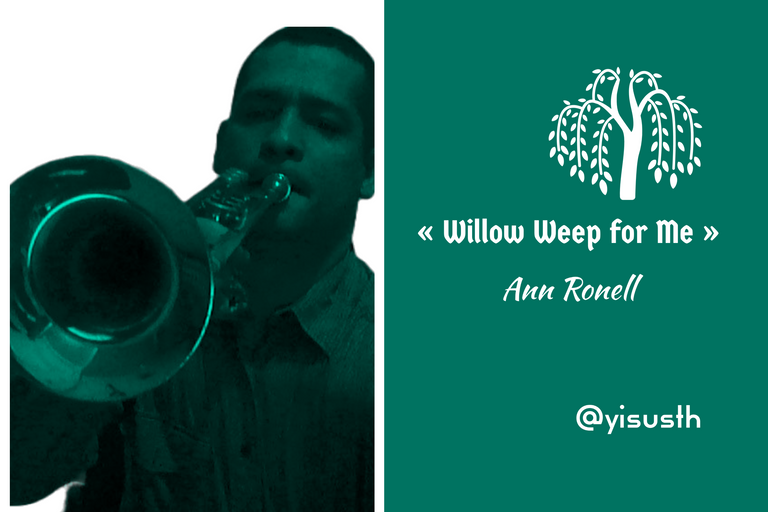 ---
Willow weep for me, willow weep for me
Bend your branches green along the stream that runs to sea
Listen to my plea, listen willow weep for me
Gone my lover's dream, lovely summer dream
Gone and left me here to weep my tears into the stream
Sad as I can be, hear me willow and weep for me
Whisper to the wind to say that love has sinned
To leave my heart aching and making this moan
Murmur to the night to hide her starry light
So none will find me sighing and crying all alone
Weeping willow tree, weep in sympathy
Bend your branches down along the ground and cover me
When the shadows fall, bend oh willow and weep for me
To leave my heart aching and making this moan
So none will find me sighing and crying all alone
Weeping willow tree, weep in sympathy
Bend your branches down along the ground and cover me
When the shadows fall, bend oh willow
Bend oh willow and weep for me
---
---

---
▶️ 3Speak
---
---