Hive Open Mic - Week #138 | Magic | White Christmas - Silent Night (Cover) by @yisusth [ENG/SPA]
---
I am happy to participate in the Hive Open Mic - Week 138, I love the theme that the talented @zullyscott chose. When we talk about Magic, we can think of supernatural beliefs that are mixed with pagan. Some simple events in life are magical and extraordinary. For me, the Christmas season is wonderful and magical at the same time. At this time when the world comes together to celebrate the Birth of Jesus of Nazareth, beautiful and magical things happen. One of those magical things is that it changes our hearts, and this season becomes a time to share, laugh, and remember. I have always thought that Christmas without a child's smile would be meaningless. Today I want to share my interpretation with the trumpet of two Christmas carols, White Christmas, by Irving Berlin, and Silent Night composed by Franz Xaver Gruber and Joseph Mohr.
Me siento feliz de participar en el Hive Open Mic en la Semana 138, me encanta el tema que escogió la talentosa @zullyscott. Cuando hablamos de Magia, podemos pensar en creencias sobrenaturales que se mezclan con lo pagano. Algunos eventos sencillos de la vida son mágicos y extraordinarios. Para mí la época navideña es maravillosa y mágica a la vez. En esta época en que el mundo se une para celebrar el Nacimiento de Jesús de Nazaret, ocurren cosas hermosas y mágicas. Una de esas cosas mágicas es que cambia nuestro corazón, y se convierte esta temporada en un tiempo para compartir, para reír y para recordar. Yo siempre he pensado que la Navidad sin la sonrisa de un niño no tendría sentido. Hoy quiero compartir mi interpretación con la trompeta de dos villancicos, White Christmas de Irving Berlin, y Silent Night compuesto por Franz Xaver Gruber y Joseph Mohr.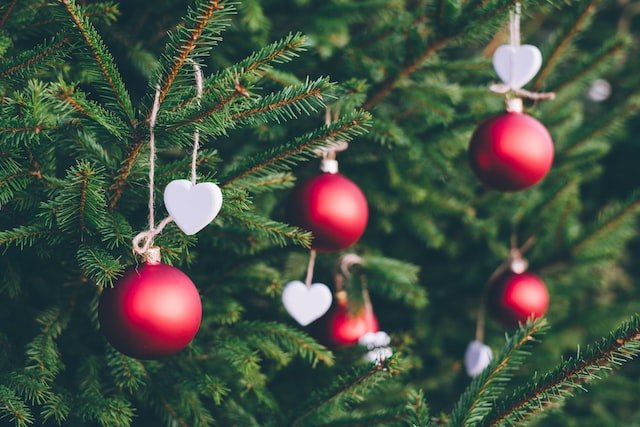 Foto de freestocks en Unsplash

At home we always decorate the house with lights and garlands. When I was a kid, I would take turns with my brother sleeping on a sofa and watching the lights on the Christmas tree. It was extremely exciting to write the letter to baby Jesus, and wait for the gifts. Even in the most difficult economic times, there was always something for us. In Venezuela the baby Jesus is expected, and in January the Three Wise Men, perhaps for others it will seem strange since others are waiting for Santa Claus or Papa Noel. Going to sleep and waking up on the morning of the 25th was something magical because we could see the gifts as a miracle. Also at home, it is customary to build the Manger, my mother does everything, she brings boxes, paper, colored aerosols, and figures of characters such as the Virgin Mary, Joseph, and baby Jesus. I love these traditions, which remind us of the infinite gift that God has made for humanity by bringing his Beloved Son to earth to redeem us and make us better. Beyond the noise and the lights, Christmas has a positive influence, which invites us to share, laugh, and remember.
En casa siempre adornamos la casa con luces y guirnaldas. Cuando era un niño me turnaba con mi hermano para dormir en un sofá y ver las luces del árbol de Navidad. Era sumamente emocionante escribir la carta al niño Jesús, y esperar los regalos. Incluso en los momentos más difíciles económicamente siempre había un detalle para nosotros. En Venezuela se espera al niño Jesús, y en enero a los Reyes magos, tal vez para otros parecerá extraño, ya que otros esperan a Santa Claus o Papa Noel. El acostarse a dormir y despertar en la mañana del 25 era algo mágico, porque podíamos ver los regalos como un milagro. También en casa se acostumbra a construir el Pesebre, mi mamá hace de todo, trae cajas, papel, aerosoles de colores, y figuras de personajes como La Virgen maría, José y el niño Jesús. Me encantan estas tradiciones, que recuerdan la dádiva infinita que Dios ha hecho por la humanidad de traer a la tierra a Su Hijo Amado para redimirnos y hacernos mejores. Más allá del bullicio y de las luces, la navidad tiene una influencia positiva, que nos invita a compartir, reír y recordar.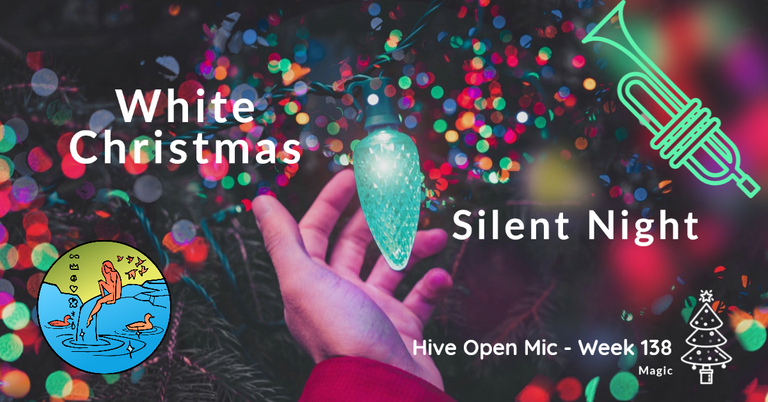 ---
I'm dreaming of a white Christmas
Just like the ones I used to know
Where the treetops glisten and children listen
To hear sleigh bells in the snow
I'm dreaming of a white Christmas
With every Christmas card, I write
"May your days be merry and bright
And may all your Christmases be white
I'm dreaming of a white Christmas
Just like the ones I used to know
Where the treetops glisten and children listen
To hear sleigh bells in the snow
I'm dreaming of a white Christmas
With every Christmas card, I write
May your days be merry and bright
And may all your Christmases be white
Silent night, holy night
All is calm, all is bright
Round yon Virgin, Mother, and Child
Holy Infant so tender and mild
Sleep in heavenly peace
Sleep in heavenly peace
Silent night, holy night
Shepherds quake at the sight
Glories stream from heaven afar
Heavenly hosts sing Alleluia
Christ the Savior is born
Christ the Savior is born
Silent night, holy night
Son of God, love's pure light
Radiant beams from Thy holy face
With the dawn of redeeming grace
Jesus Lord, at Thy birth
Jesus Lord, at Thy birth
---
---

---
▶️ 3Speak
---
---