Marry You - Bruno Mars 🎶 🎺 (Cover) [SPA/ENG]
---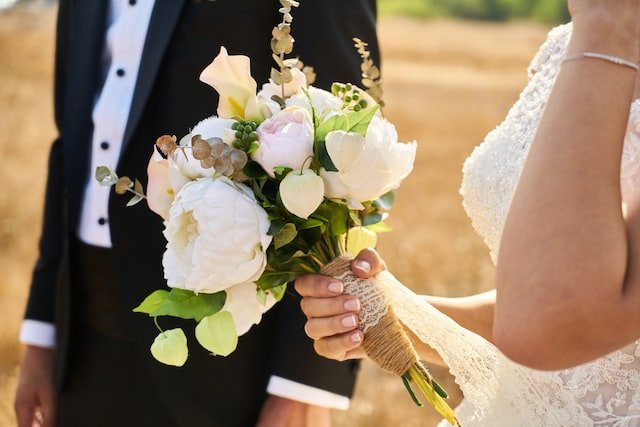 Foto de engin akyurt en Unsplash

Cuando se trata de música, el matrimonio es uno de los temas con los cuales el público conecta rápidamente. Pienso que es una estrategia de mercadeo perfecta para vender un sencillo. El matrimonio es la cúspide de la aspiración de aquellos que se aman. Puede que algunos crean que es una invención de la sociedad, sin embargo, una de mis firmes creencias es que este ha sido ordenado por Dios. Algunas canciones siento que son parte de esta estrategia y que han sido un éxito recientemente son "Marry Me" de Train, "Marry Me" de Jason Derulo, Cásate Conmigo de Silvestre Dangond y Nicky Jam, Sugar de Maroon 5. Hoy les comparto una interpretación con mi trompeta de «Marry You» de Bruno Mars. Esta canción es una mezcla entre pop, R&B, y rock alternativo, y fue escrita por Mars, Philip Lawrence y Ari Levine. Esta habla de una pareja que se ama y que improvisadamente toman la decisión de contraer matrimonio.
When it comes to music, marriage is one of the topics that the public quickly connects with. I think it's a perfect marketing strategy to sell a single. Marriage is the pinnacle of aspiration for those who love each other. Some may believe that it is an invention of society, however, one of my firm beliefs is that this has been ordained by God. Some songs I feel are part of this strategy and that has recently been a success are "Marry Me" by Train, "Marry Me" by Jason Derulo, Cásate Conmigo by Silvestre Dangond and Nicky Jam, and Sugar by Maroon 5. Today I share an interpretation with my trumpet of Marry You by Bruno Mars. This song is a mix between pop, R&B, and alternative rock, and was written by Mars, Philip Lawrence, and Ari Levine. This talks about a couple who love each other and who suddenly make the decision to get married.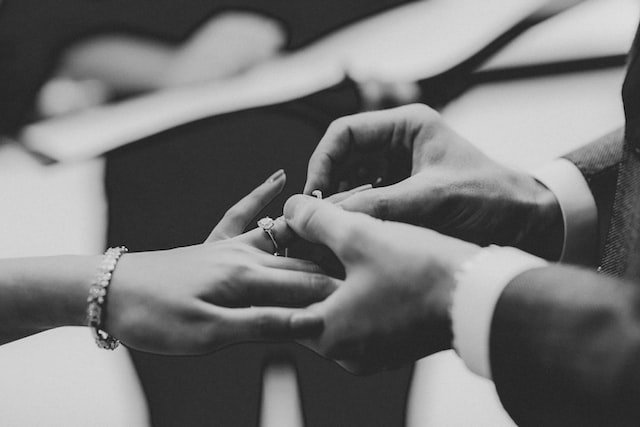 Foto de Yohann LIBOT en Unsplash

¿Recuerdas alguna otra canción que hable sobre el matrimonio? Si te viene a la mente alguna canción, puedes compartirla en los comentarios. La decisión de casarse no es algo trivial, y no siempre ocurre lo de los cuentos de hadas, donde son felices por siempre. Siempre es una apuesta para el éxito. Estoy seguro de que muchos jóvenes actúan como tontos e improvisan, es por eso por lo que muchas veces ocurren tantos divorcios. Aunque el matrimonio es una aventura, y suele verse como una lotería. Hay más probabilidades de éxito cuando las personas mantienen una amistad, y van conociendo sus luces y sombras. Algunos matrimonios los unen proyectos en común, una casa, dinero, viajar, la música, el baile, los hijos y la familia. Mis prioridades son Dios, Familia, mi persona y por último mi trabajo o estudios. Ese es un orden que me ha dado éxito a la hora de tomar decisiones trascendentales.
Do you remember any other songs that talk about marriage? If a song comes to mind, you can share it in the comments. The decision to get married is not something trivial, and it does not always happen like in fairy tales, where they are happily ever after. It is always a bet for success. I'm sure a lot of young people act foolish and improvise, that's why so many divorces happen. Although marriage is an adventure and is often seen as a lottery. There are more chances of success when people maintain a friendship and get to know their lights and shadows. Some marriages unite common projects, a house, money, travel, music, dance, children, and family. My priorities are God, Family, myself, and lastly my work or studies. That is an order that has given me success when making momentous decisions.
---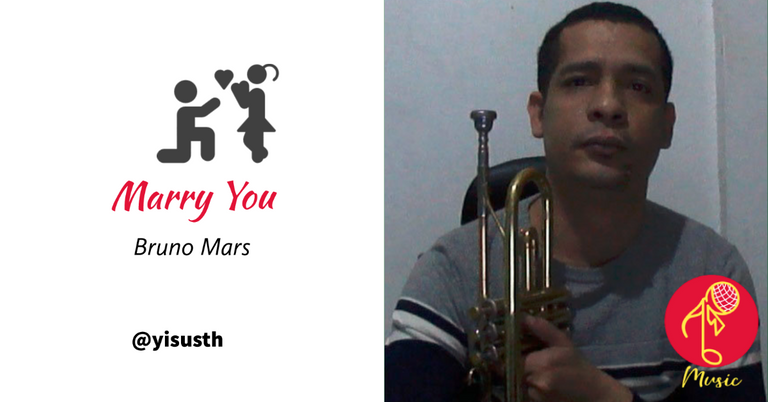 ---
It's a beautiful night, we're looking for something dumb to do
Hey baby, I think I wanna marry you
Is it the look in your eyes or is it this dancing juice?
Who cares, baby, I think I wanna marry you
Well, I know this little chapel on the boulevard we can go
No one will know, oh, come on girl
Who cares if we're trashed, got a pocket full of cash we can blow
Shots of patron and it's on, girl
Don't say no, no, no, no, no
Just say yeah, yeah, yeah, yeah, yeah
And we'll go, go, go, go, go
If you're ready like I'm ready
'Cause it's a beautiful night, we're looking for something dumb to do
Hey baby, I think I wanna marry you
Is it the look in your eyes or is it this dancing juice?
Who cares, baby, I think I wanna marry you, oh
I'll go get a ring, let the choir bells sing like, ooh
So what ya wanna do? Let's just run, girl
If we wake up and you wanna break up, that's cool
No, I won't blame you, it was fun, girl
Don't say no, no, no, no, no
Just say yeah, yeah, yeah, yeah, yeah
And we'll go, go, go, go, go
If you're ready like I'm ready
'Cause it's a beautiful night, we're looking for something dumb to do
Hey baby, I think I wanna marry you
Is it the look in your eyes or is it this dancing juice?
Who cares, baby, I think I wanna marry you
Just say I do
Tell me right now, baby
Tell me right now, baby, baby
Just say I do
Tell me right now, baby
Tell me right now, baby, baby, oh
It's a beautiful night, we're looking for something dumb to do
Hey baby, I think I wanna marry you
Is it the look in your eyes or is it this dancing juice?
Who cares, baby, I think I wanna marry you
---

---
▶️ 3Speak
---
---