Concierto de Aranjuez | Adagio - Joaquín Rodrigo (Cover) [ENG/SPA]
---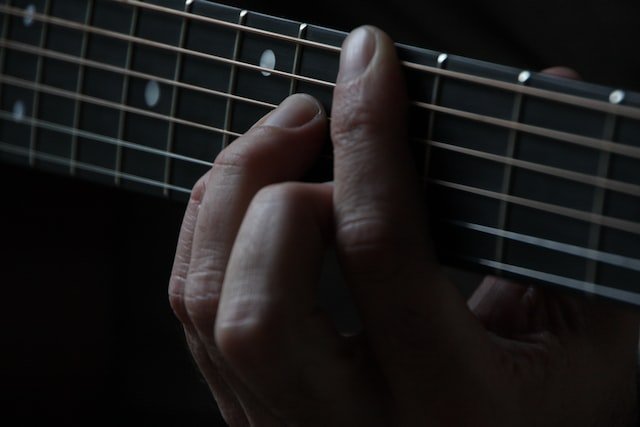 Foto de Scott Gruber en Unsplash

Una de las piezas que me encantaba escuchar con un reproductor Walkman Sony era el Concierto de Aranjuez, una obra escrita para Guitarra y Orquesta del compositor español Joaquín Rodrigo. Me encantaba escuchar el Adagio interpretado por el Guitarrista Español Paco de Lucia. Otra versión que disfrutaba mucho era "Spain" de Chick Corea, la cual comienza con el Adagio y luego hay un cambio brusco de ritmo, bastante rápido, y a esto le sumamos la improvisación que realmente asombrosa. Tengo entre mis archivos la partitura de esta versión, pero me fue difícil encontrar una pista acorde para acompañarla. Hoy les traigo mi interpretación con la trompeta del Adagio con un fondo Orquestal.
One of the pieces that I loved to listen to with a Sony Walkman player was the Concierto de Aranjuez, a work was written for Guitar and Orchestra by the Spanish composer Joaquín Rodrigo. I loved listening to the Adagio interpreted by the Spanish Guitarist Paco de Lucia. Another version that I enjoyed was "Spain" by Chick Corea, which begins with the Adagio and then there is an abrupt change of rhythm, quite fast, and to this, we add the amazing improvisation. I have the sheet music for this version in my files, but it was difficult for me to find a chord track to accompany it. Today I bring you my interpretation of the trumpet of the Adagio with an Orchestral background.
Hace unos años estaba dando clases de música en una escuela básica de un sector popular. La música es un componente transversal dentro de la Educación Venezolana, y esta es una materia opcional. Me tocaba sacar de las clases de matemática u otras materias a los niños para que participaran en mis clases. Era un reto porque si llegabas a un salón y deseabas que estos participaran, todos querían. Se necesitaba hacer una evaluación de sus aptitudes, conocer si tenían oído musical, reconocer patrones rítmicos y melódicos, y reproducirlos. Hasta los niños con conductas inapropiadas querían participar. Cosa que hasta las maestras agradecían si me los llevaba. Con el tiempo empezaron a verse algunos resultados de las clases, algunos niños empezaron a cambiar su actitud, se motivaron a cultivar sus talentos y mejoró su desempeño escolar. Organizamos un coro escolar, con tambores, cuatro y maracas. Algunos niños tenían conocimientos que me impresionaban, en sus comunidades siempre había música, vecinos y familiares tocaban instrumentos musicales. Esa conexión musical en sus comunidades fue beneficioso. Es el contacto que los niños tienen con la música folclórica en sus comunidades, lo que impacta significativamente en sus habilidades. La música es evolución en todos los aspectos de la vida, ya sea mental, espiritual, físico e intelectual.
A few years ago I was teaching music at a basic school in a popular sector. Music is a transversal component within Venezuelan Education, and this is an optional subject. I had to take the children out of math classes or other subjects so they could participate in my classes. It was a challenge because if you came to a room and wanted them to participate, everyone wanted to. It was necessary to evaluate their aptitudes, to know if they had a musical ear, to recognize rhythmic and melodic patterns, and to reproduce them. Even children with inappropriate behavior wanted to participate. Something that even the teachers appreciated if I took them with me. With time, some results from the classes began to be seen, some children began to change their attitude, they were motivated to cultivate their talents and their school performance improved. We organized a school choir, with drums, cuatro, and maracas. Some children had knowledge that impressed me, in their communities, there was always music, and neighbors and relatives played musical instruments. That musical connection in their communities was beneficial. It is the contact that children have with folk music in their communities that significantly impacts their abilities. Music is the evolution in all aspects of life, be it mental, spiritual, physical, or intellectual.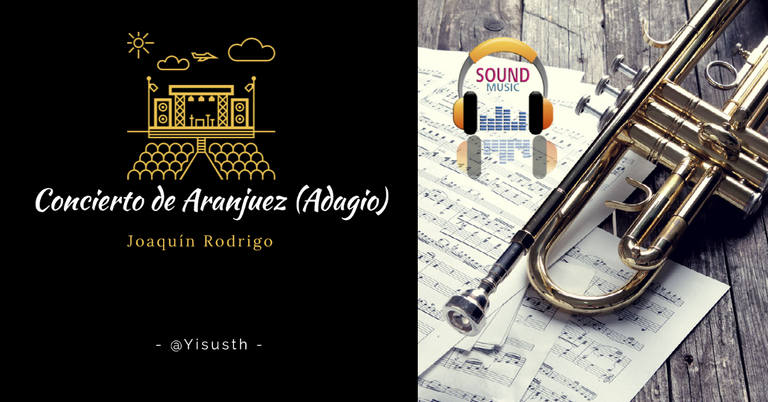 ---
Junto a ti, al pasar las horas o mi amor
hay un rumor de fuente de cristal,
que en el jardín parece hablar,
en voz baja a las losas.
Dulce amor, esas hojas secas sin color,
que barre el viento sus recuerdos
de romances de un ayer,
huellas y promesas hechas con amor en
Aranjuez.
Entre un hombre y una mujer,
en un atardecer, que siempre se ve envuelta.
A mi amor,
mientras vas si quiera con fervor,
no dejaran las flores de brotar,
ni ha de faltar al mundo paz,
ni calor a la Tierra.
Yo seguie,
que hay palabras huecas sin amor
que lleva el viento
y que nadie las oyo con atencion,
pero otras palabras suenan o mi amor al corazon
como notas de canto nupcial
y asi te quiero hablar
si en Aranjuez me esperas.
Luego al caer la tarde
se escucha un rumor
es la fuente que oi
parece hablar con las losas,
en Aranjuez con tu amor.
---
---

---
▶️ 3Speak
---
---