Blue Moon - The Marcels (Cover) [ENG/SPA]
---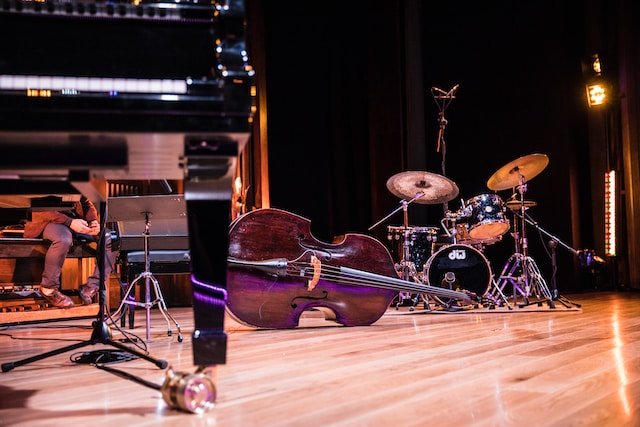 Foto de Dolo Iglesias en Unsplash

Have you heard of doo-wop? It's a vocal style of popular music from the 1940s and 1950s. I love their simple repetitive vocal harmonies, romantic lyrics, and love themes, loss and nostalgia. Today I'm sharing with you my trumpet performance of "Blue Moon", a doo-wop song from 1961. The song was composed by Richard Rodgers and Lorenz Hart for the 1934 film Manhattan Melodrama. This piece of music is in the key of C major and has a moderate ballad tempo. The lyrics talk about the rarity and beauty of true love. The song uses a basic chord progression of I-vi-IV-V, a simple, effective and charming harmony. Blue Moon's version by The Marcels is the most popular, however, I have also had the opportunity to appreciate those of other artists such as Elvis Presley, The Beatles and Frank Sinatra.
¿Has escuchado hablar del doo-wop? Es un estilo vocal de música popular de las décadas de los 40 y los 50. Me encantan sus armonías vocales simples y repetitivas, sus letras románticas y sus temáticas de amor, pérdida y nostalgia. Hoy les comparto mi interpretación con la trompeta de «Blue Moon», una canción de doo-wop de 1961. La canción fue compuesta por Richard Rodgers y Lorenz Hart para la película de 1934 Manhattan Melodrama. Esta pieza musical está en la tonalidad de Do mayor y tiene un tempo de balada moderada. La letra habla sobre la rareza y la belleza del amor verdadero. La canción utiliza una progresión de acordes básica de I-vi-IV-V, una armonía sencilla, efectiva y encantadora. La versión de Blue Moon de The Marcels es la más popular, sin embargo, también he tenido la oportunidad de apreciar las de otros artistas como Elvis Presley, The Beatles y Frank Sinatra.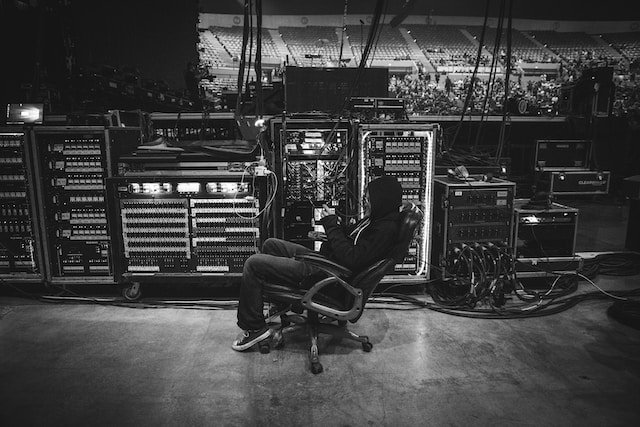 Foto de Jessie McCall en Unsplash

When it comes to the music industry it seems to be unfair that there are people who lack talent, and are at the pinnacle of success. Maybe you know a friend, or have heard someone who stands out for his talent, his musical ear and his voice, but who has not achieved the necessary fame and recognition. I love watching talent shows where people show off their artistic abilities and skills. One discovers that the world is much bigger than we think. I have also noticed how some artists who stood out for a couple of decades have taken a break, and in some cases have moved away from the stage. It is only enough for someone to come out of their cocoon to discover an unexplored world, something more dignified, higher and of quality. Although I can't assume a decline in the urban genre, people are looking for new sounds and genres. That is a sign that music is evolving, and humanity is learning something.
Cuando se trata de la industria de la música parece ser injusto que existan personas que carecen de talento, y estén en el pináculo del éxito. Tal vez conozcas algún amigo, o habrás escuchado a alguien que destaca por su talento, su oído musical y por su voz, pero que no ha logrado la fama y el reconocimiento necesario. Me encanta ver los programas de talentos donde las personas dan a conocer sus habilidades y destrezas artísticas. Uno descubre que el mundo es mucho más grande de lo que creemos. También he notado como algunos artistas que destacaron por un par de décadas han tomado un descanso, y en algunos casos se han alejado de los escenarios. Solo basta que alguien salga de su capullo para descubrir un mundo inexplorado, algo más digno, más elevado y de calidad. Aunque no puedo dar por sentado un declive del genero urbano, las personas están buscando nuevos sonidos y géneros. Eso es una muestra de que la música está evolucionando, y la humanidad esta aprendiendo algo
---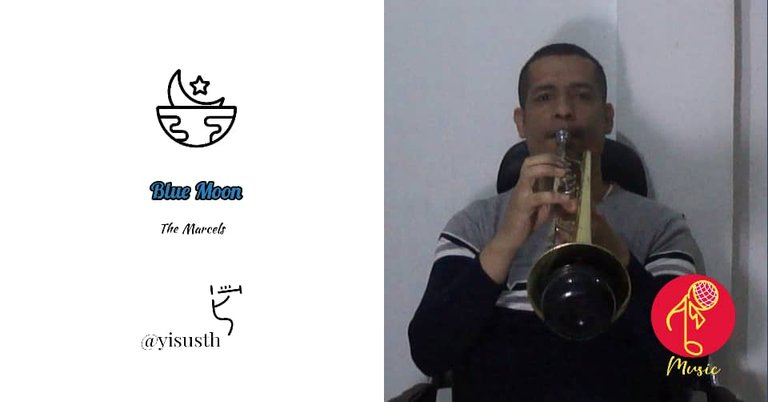 ---
Blue Moon Moon Moon Moon
Blue Moon Moon Moon Moon
Blue Moon Moon Moon Moon
Blue Moon
You saw me standing alone
Without a dream in my heart
Without a love of my own
Blue Moon
You knew just what I was there for
You heard me saying a prayer for
Someone I really could care for
And then there suddenly appeared before me
The only one my arms will ever hold
I heard somebody whisper, "Please adore me."
And when I looked, the moon had turned to gold, oh
Blue Moon
Now I'm no longer alone
Without a dream in my heart
Without a love of my own
---

---
▶️ 3Speak
---
---