Dark Guardian [Digital Art]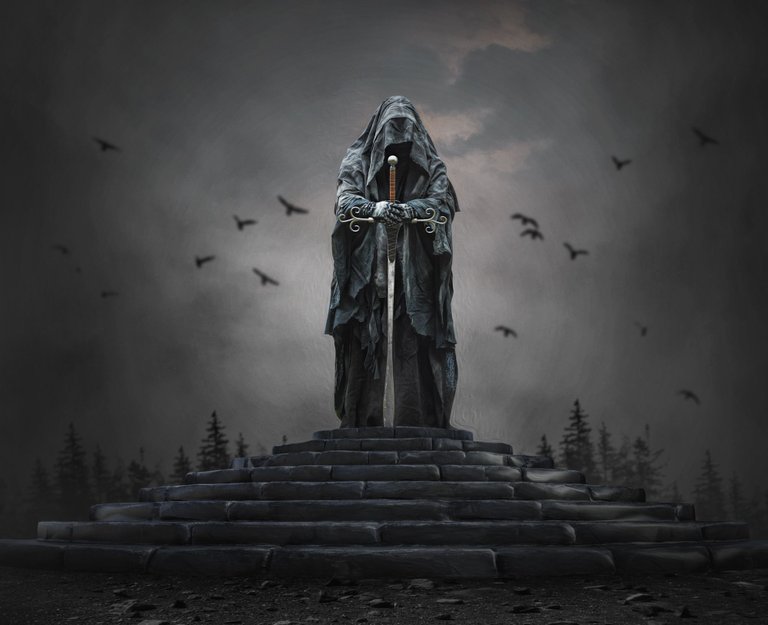 In this Photoshop Tutorial, Learn how to create surreal dark guardian photo manipulation effects in photoshop. In this Photo Manipulation tutorial, you'll learn how to create a surreal dark night effect.
It's one of those quick and straightforward Photo manipulation tutorials. You'll learn how to use the Adjustment Layer tool, Hue Saturation Tool, and photoshop camera raw to put dramatic night view Photo Manipulation.
I am using Photoshop CC, but I'm sure it will work with earlier versions or other programs.
Please don't Forget ▶"subscribe" and 👍"like" ↗"share" ❤"comment". Because your support is very Important for more attracting and retaining tutorials.
Here are the images I'll be using: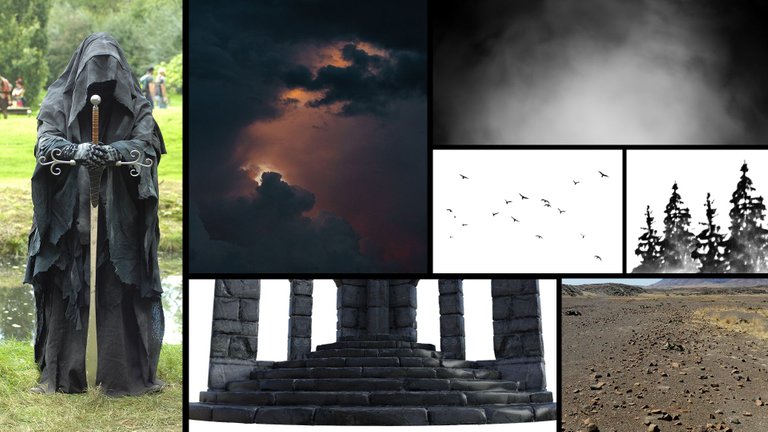 Photo Credit:
Dark Guardian
https://www.deviantart.com/vxlphotography/art/s-DSC2902-402123748
Stairs
https://www.deviantart.com/coolzero2a/art/Ruines-Goth-07-701366572
Ground
https://www.deviantart.com/humblebeez/art/desert-backgound-stock-5-323568665
Dark Clouds
https://www.pexels.com/photo/dark-clouds-at-sunset-9402404/
Birds
https://www.deviantart.com/selunia/art/Birds-07-PNG-Stock-568616976
Smoke brush
https://goo.gl/jmHnC9
Nature Brush
https://www.deviantart.com/chickenbusiness/art/A-bunch-of-free-landscape-brushes-photoshop-857436419

Here are some Screenshots to show how to create this photoshop manipulation effect.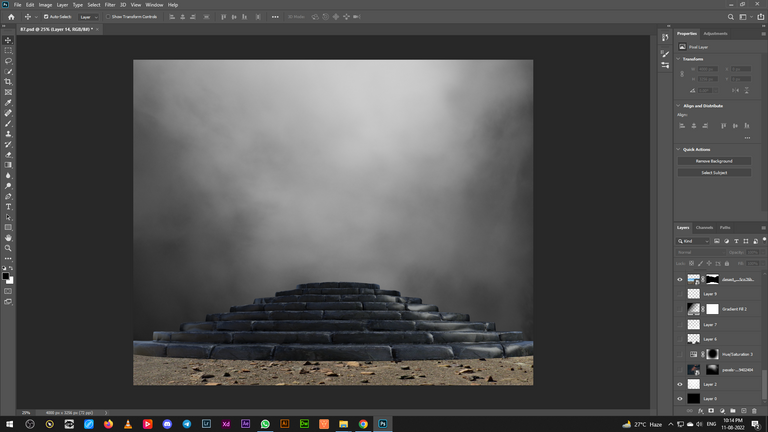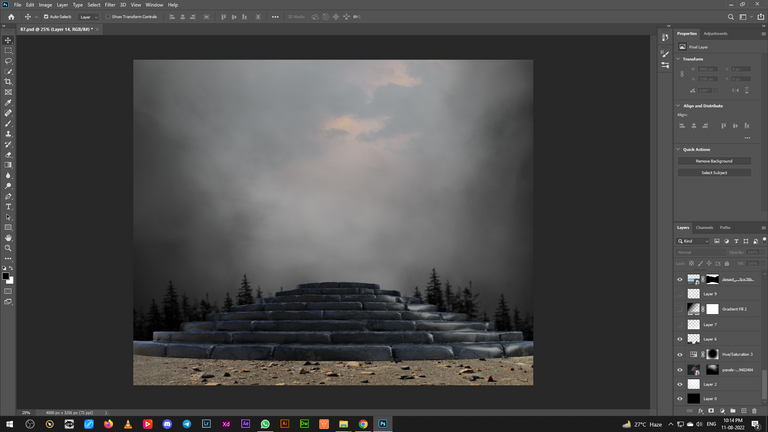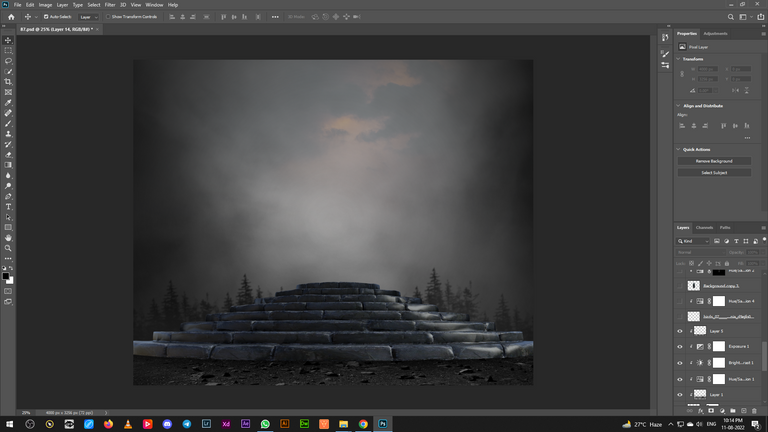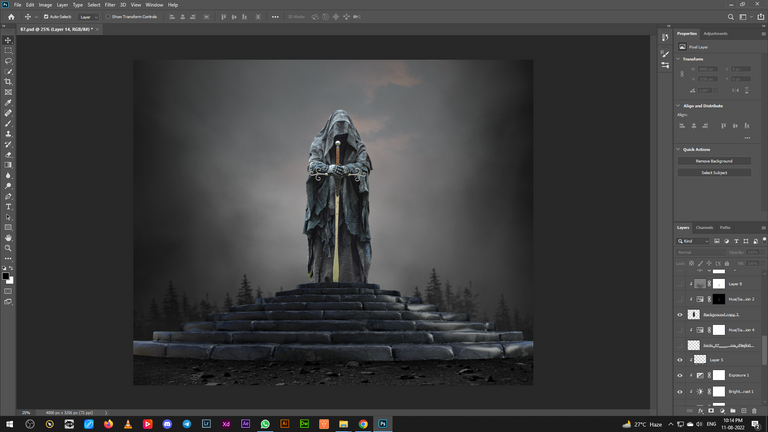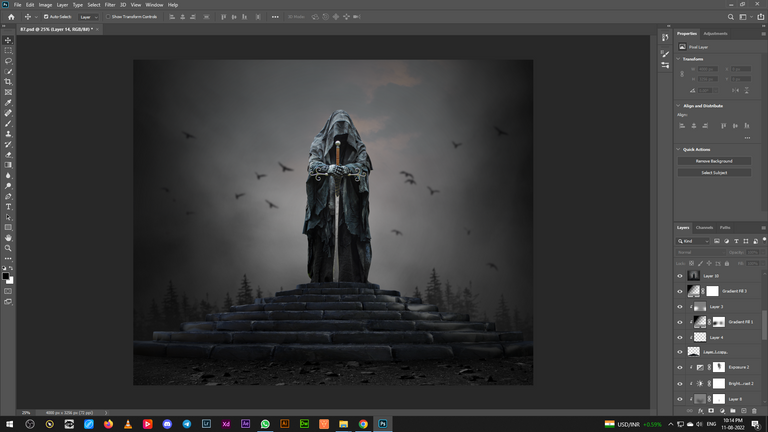 And Final Result is...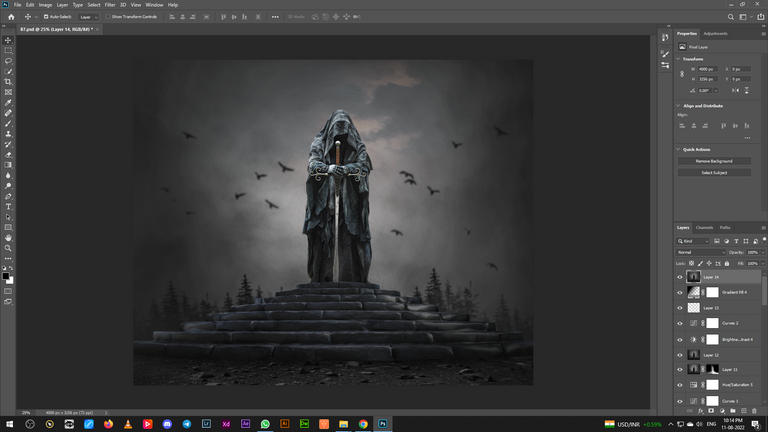 ===================================
More Photoshop Tutorials ► www.ykdes.com
===================================
For business inquiries ► CONTACT ME.
===================================
Do you want to buy me a cup of coffee? ☕
Donation: PayPal or Hive
===================================
► Let's Be Friends:
===================================
✿✿✿✿ THANK YOU ✿✿✿✿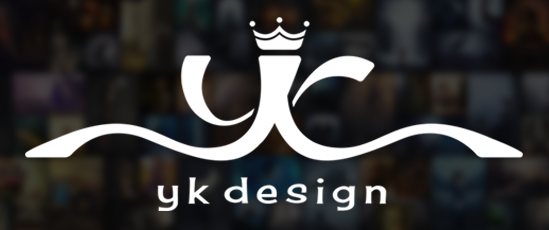 ---
---