Fantasy Gate [Digital Art]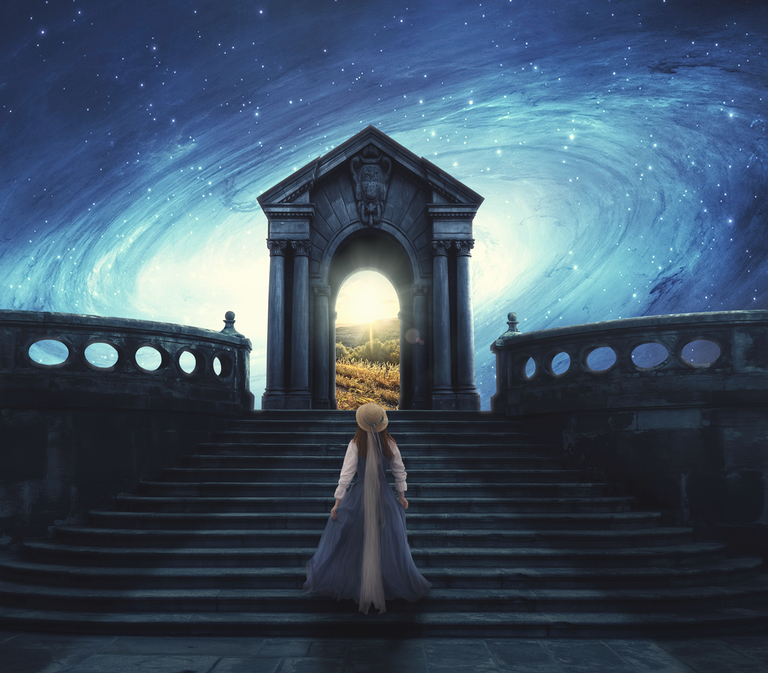 In this Photoshop Tutorial, Learn how to create a Fantasy Gate with a girl behind the galaxy background to the skylight effect and fantasy timeline effects. In this Photo Manipulation tutorial, you'll learn how to easily fantasy gate effects.
It's one of those quick and simple Photo retouching tutorials you'll learn how to use the Adjustment Layer tool, Hue Saturation Tool, and photoshop camera raw to put Surreal Photo Manipulation.
Here are the images I'll be using: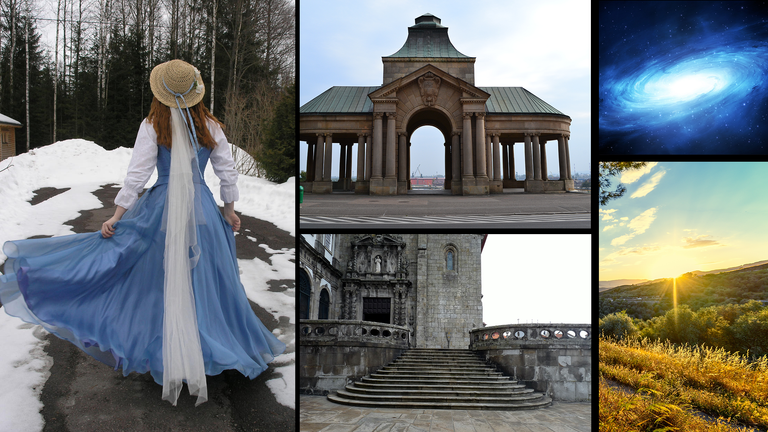 Girl:
https://www.deviantart.com/eirian-stock/art/Bluebell-Dress-VI-116869537
Gate 01
https://www.deviantart.com/asiaanderic-stock/art/Waly-Chrobrego-Stock-3-488401234
Gate 02
https://www.deviantart.com/senzostock/art/Stairs-II-155363308
Nature
https://pixabay.com/photos/sunset-landscape-sunlight-lighting-4238445/
Galaxy
https://www.deviantart.com/resurgere/art/Package-Cosmos-7-115852336
Here are some Screenshot to show how to create this photoshop manipulation effect.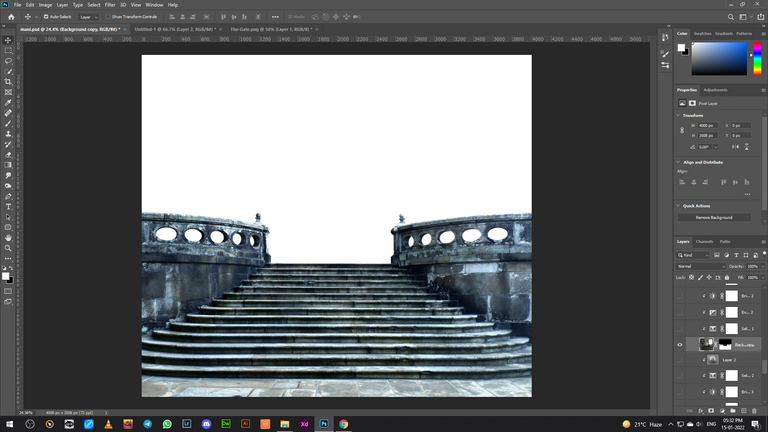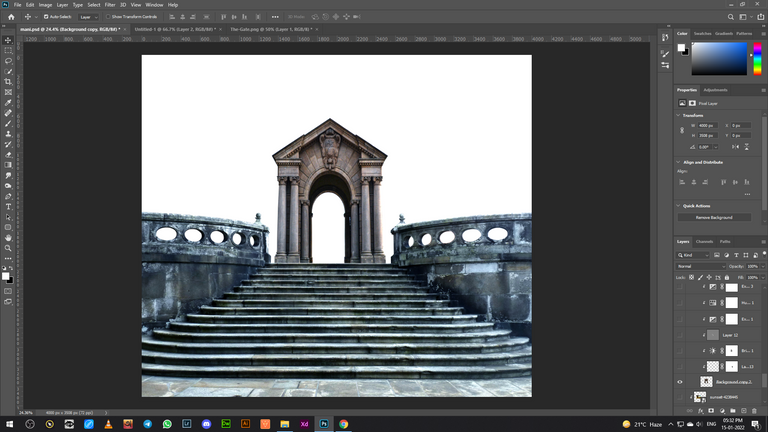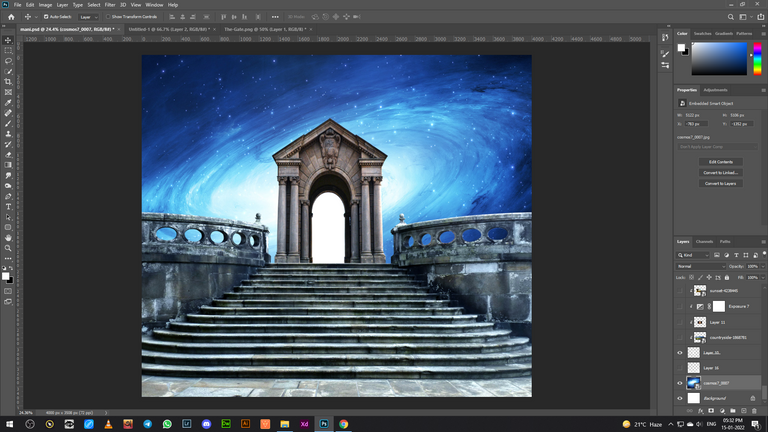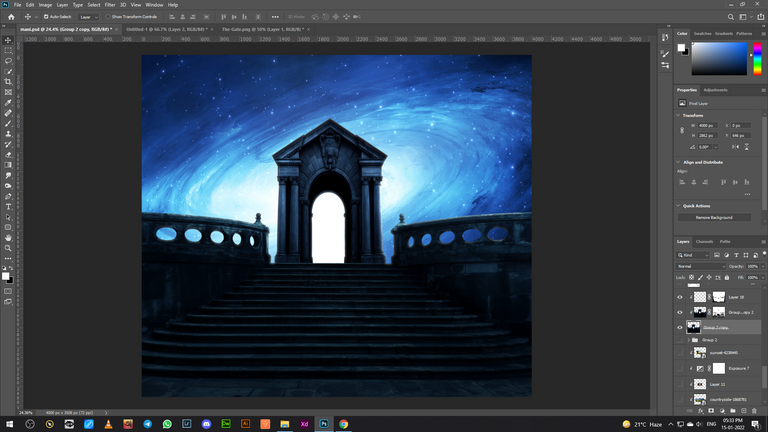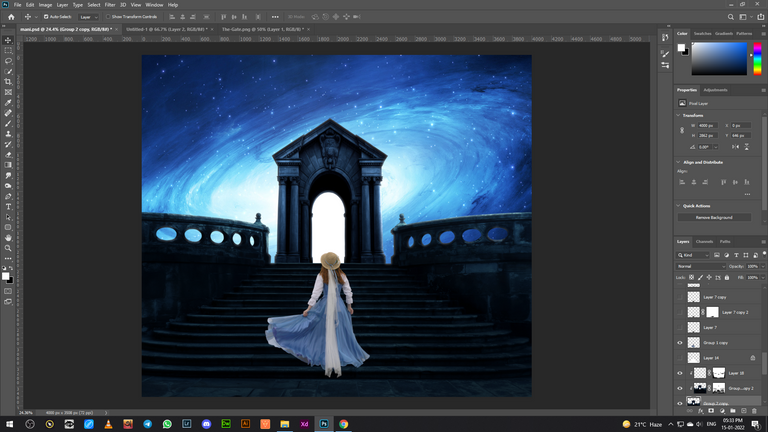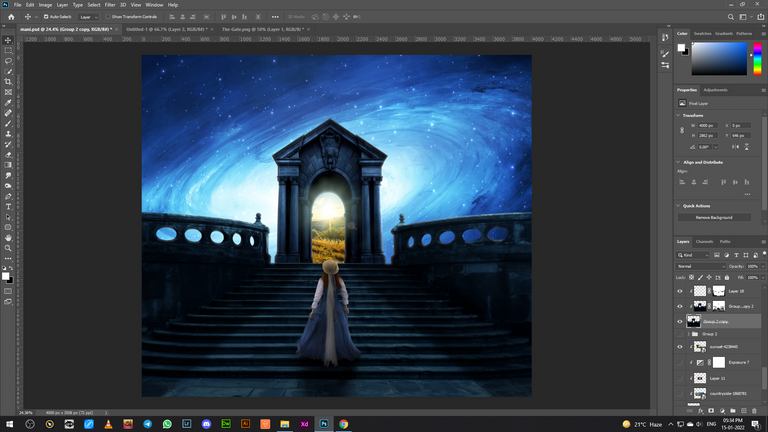 Final Result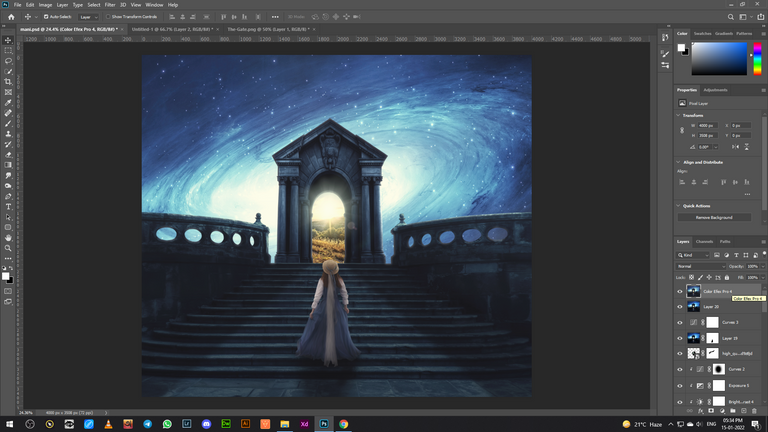 ==============================================================================
My profile:
Hive- https://peakd.com/@ykdesign/posts
YouTube- https://goo.gl/vmj6sg
Facebook- https://www.facebook.com/ykdesigns.in
Google+ - https://goo.gl/je0Xj0
Twitter- https://twitter.com/ykdesign_in
Pinterest- https://in.pinterest.com/ykdesign_in/
If you got any questions about this tutorial feel free to ASK ME in the Comments.
Happy Watching. . . ≧◉◡◉≦
Any Business queries plz email me: ➜ [email protected]
✿✿✿✿ THANK YOU ✿✿✿✿
yk design
---
---