Little Fairy and Butterfly [Digital Art]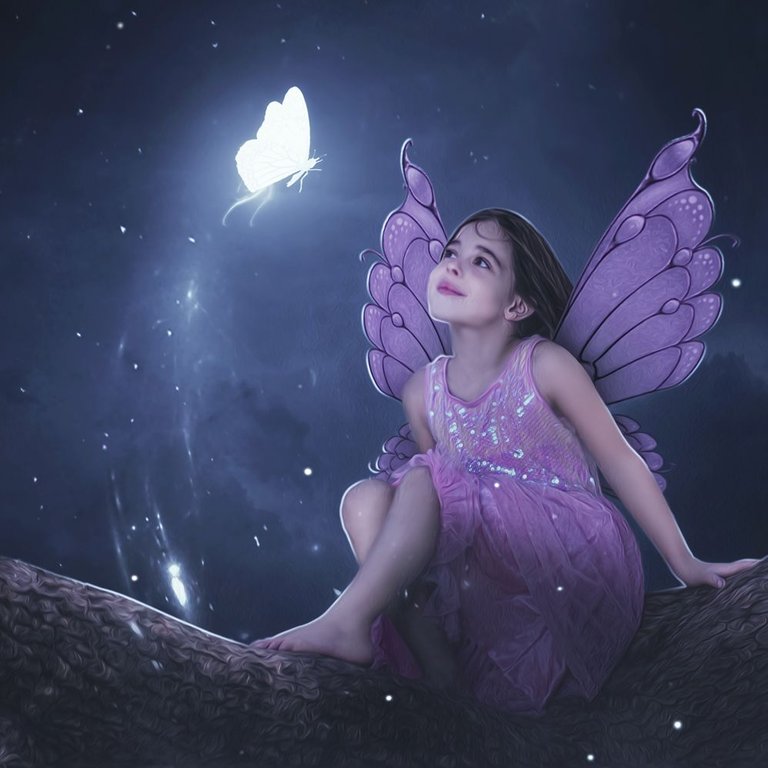 In this Photoshop Tutorial, Learn how to create a little fairy and butterfly in soft white light effects and beautiful fantasy effects. In this Photo Manipulation tutorial, you'll learn how to easily surreal soft glowing light fairy effects.
It's one of those quick and simple Photo retouching tutorials you'll learn how to use the Adjustment Layer tool, Hue Saturation Tool, and photoshop camera raw to put Surreal Photo Manipulation.
Here are the images I'll be using: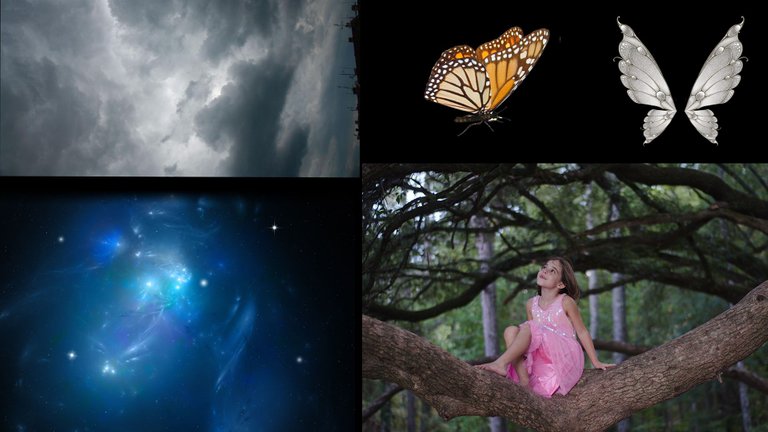 Girl
https://www.deviantart.com/jeni-sue/art/Kali-stock-1-630137260
Butterfly
https://www.deviantart.com/absurdwordpreferred/art/Butterflies3-png-177595324
Fairy wings
https://www.pngaaa.com/detail/2386343
Cloud sky
https://www.deviantart.com/pelleron-stock/art/Stormy-Sky-3-124958706
sparkle
https://www.deviantart.com/bull53y3/art/Blue-nebula-2-157028675
Here are some Screenshot to show how to create this photoshop manipulation effect.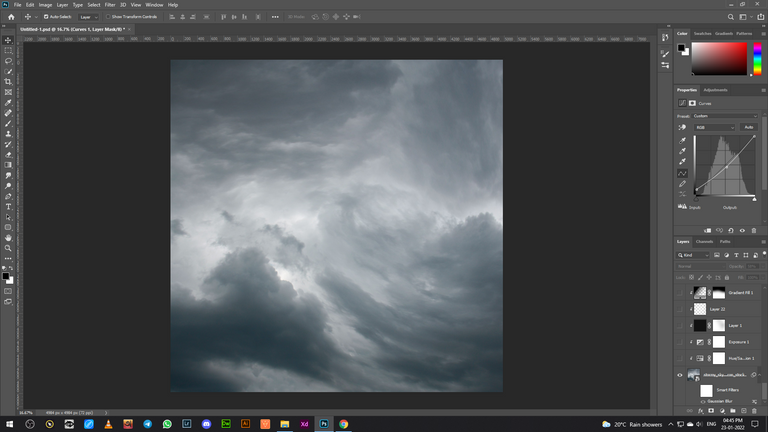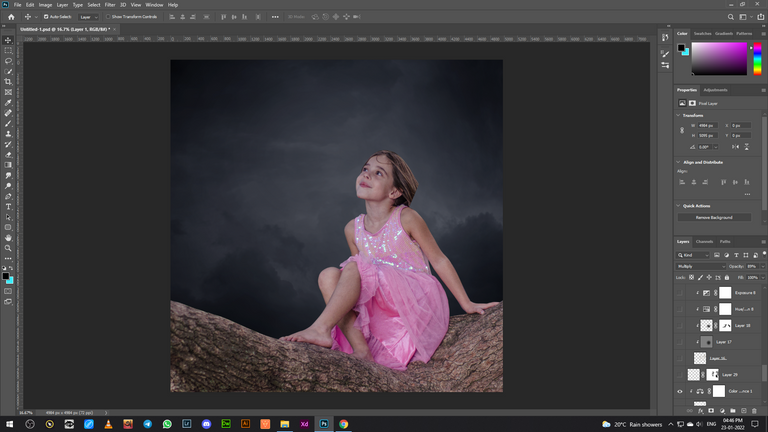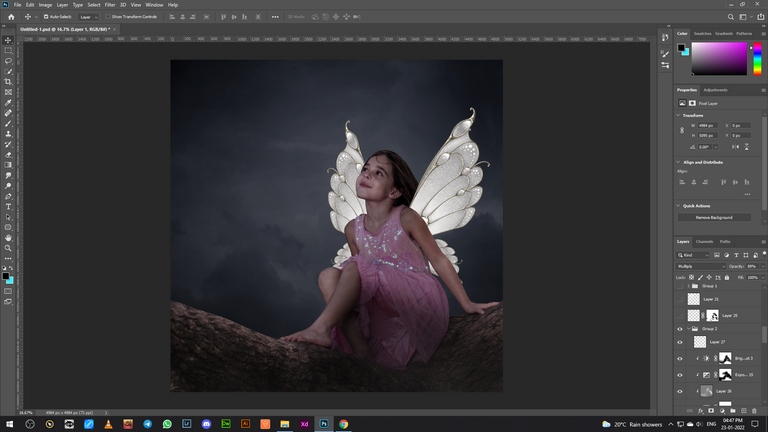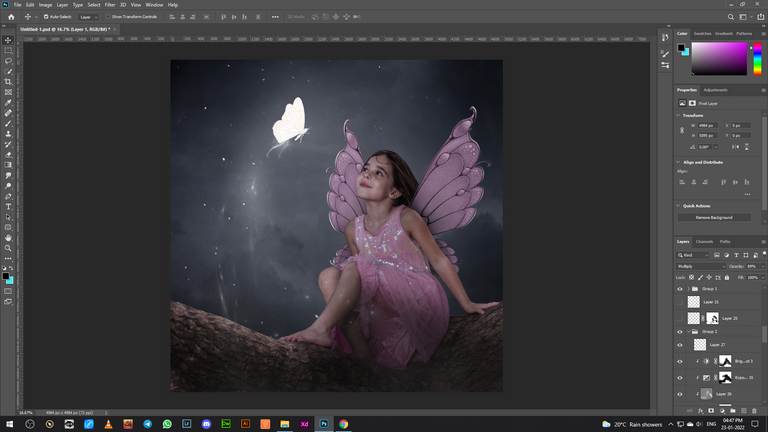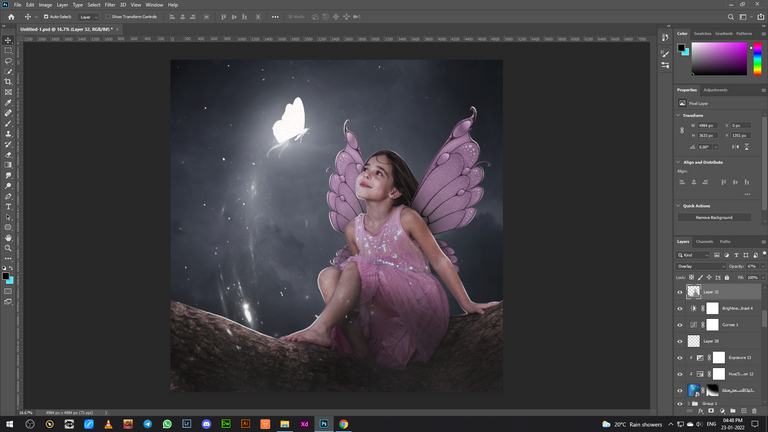 Final result is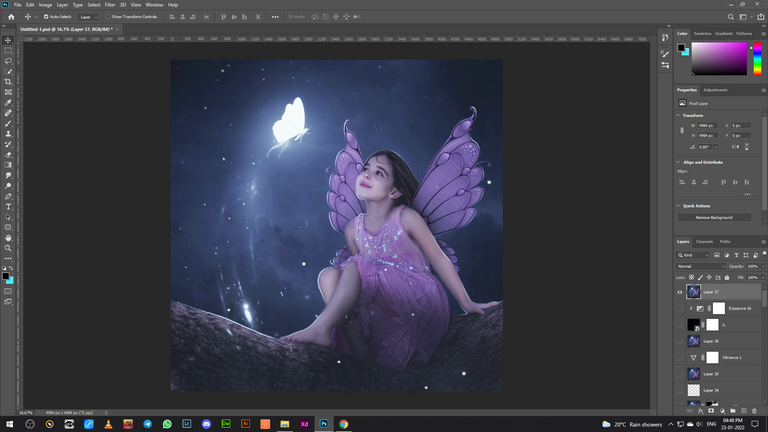 ==============================================================================
My profile:
Hive- https://peakd.com/@ykdesign/posts
YouTube- https://goo.gl/vmj6sg
Facebook- https://www.facebook.com/ykdesigns.in
Google+ - https://goo.gl/je0Xj0
Twitter- https://twitter.com/ykdesign_in
Pinterest- https://in.pinterest.com/ykdesign_in/
If you got any questions about this tutorial feel free to ASK ME in the Comments.
Happy Watching. . . ≧◉◡◉≦
Any Business queries plz email me: ➜ [email protected]
✿✿✿✿ THANK YOU ✿✿✿✿
yk design
---
---