A million ways to die in the West's Review - RyanReynoldsChallenge (32/49)
A million ways to die in the West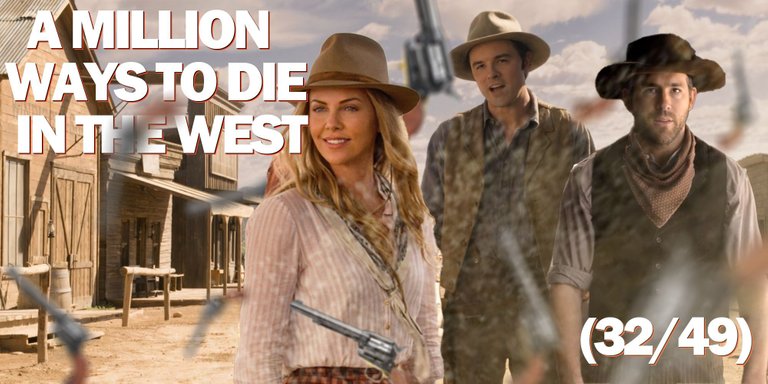 For some totally obvious reasons, the movie looks a lot like Ted in many aspects. It's directed by Seth McFarlane and we can easily see that. We have the same kind of characters and the same kind of humor with small moments of... I don't know how to explain but a really fast moment of somethin which happens but have no incidence except bein a joke.
And strangely that works. I remember taking about that in my post about Blade Trinity, saying that makin a joke for no reason in a movie is absolutely a bad idea, it adds nothin and it's most of time not funny if it has absolutely nothin to say.
And in that movie that's even worst, most of time those moment are just seeing someone dying for no reason. Ate by an animal, takin fire for almost no reason, being crushed by a huge ice block. And the only reason to do that is to legitimate the title because except for these reasons almost no one dies :')

If you're not into some heavy jokes with too much reference and none sense cameo for no reason and slapstick comedy, don't even try to watch it you'll hate every cells of it. If you like it you can totally try but I still warn you, that will not be the funniest movie you've ever seen.
The story itself is ok and could totally happen in a serious movie and even adds something pretty funny. The vilain is actually looking like it's in an usual serious Western movie while all the others are in a comedy. Making a strange balance with the Charlize Theron's character being between those two groups and actually dealing great with that !
I think this isn't really easy to make a comedy in a Western, the other movie I can think of is The Ridiculous 6 and as I remember, this doesn't work. It's always too much and making it not realistic enough is a problem when the westerns are usually here to show that it was a really hard time.
That's where this movie makes it better, and the title making people die for no reason all along the movie may be just a bad joke but it's indeed making the universe of the movie pretty consistent.

Exactly like for Ted, here Ryan Reynolds (who is still the subject of my posts after too many months now) is here just for a cameo. And in the 3 Cameo I noted, he is the only one not even speaking.
And it's happening so fast that you can totally watch the movie and just by being distracted not even noticing Ryan Reynolds is in it. I remember, the previous time I watched the movie I was waiting during the whole movie to see him, but at the end I did not, probably because I don't know, I drank some water or something that quickly distracted me..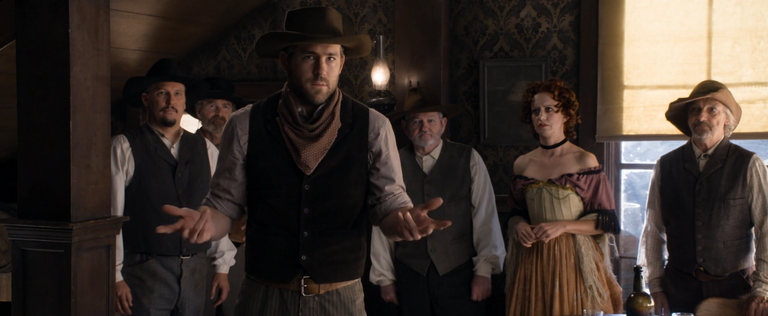 My Current CINE Stake :
5525
---
This is the list of the movies I'll review in the challenge :

Join me on Noise.cash and read.cash and earn BCH for your posts and comments. Stake your earnings on Nexo and earn up to 8% APY in dividends.

Join me also on Publish0x
The website that rewards both readers and authors with ETH and ERC-20 tokens

Share your unused bandwidth and get paid for that with Honey gain
---
---