La resiliencia de mi hermana// Ladies of Hive Contest 101
Saludos Damas, esta es mi participación en el concurso 101 de la comunidad, lo veo como la oportunidad para contar sobre una de mis hermanas, que considero una mujer resiliente que ha tenido grandes pruebas de la vida y sigue adelante. Invito a participar a @yetsimar
Greetings Ladies, this is my participation in the 101 community contest, I see it as the opportunity to tell about one of my sisters, whom I consider a resilient woman who has had great challenges in life and continues to move forward. I invite @yetsimar to participate
---
Hablemos de una mujer resiliente, puede ser tu amiga, familiar, compañera de trabajo, etc. ¿Cuál es su reto de vida y qué hizo para superar la prueba que enfrentó?
Let's talk about a resilient woman, it can be your friend, family member, co-worker, etc. What is her life challenge and what did she do to overcome the trial she faced?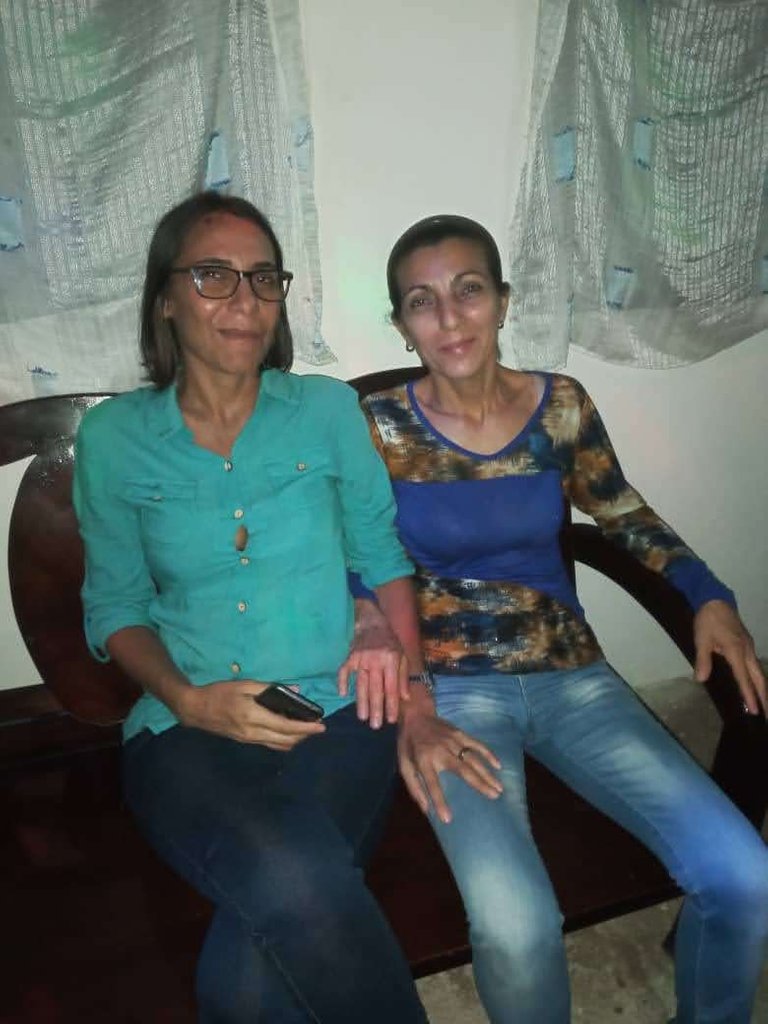 ---
Vengo de una familia de 10 hermanos y hermanas, mi hermana Migdalia @miky2409 es la séptima, al ser mi padre y mi madre parientes de sangre algunos dos de los hijos nacieron con una enfermedad llamada xerodermia pigmentosa, la cual afecta a la piel y los tejidos del cuerpo, pero nosotros vivíamos en el campo y ninguno sabía que existía esa enfermedad, para nosotras nuestras hermanas solo tenían pecas en el cuerpo. Pero mi hermana Migdalia era la más pecosa, pronto cuando tenía unos 8 años si no me equivoco empezó a sufrir de los ojos, la llevaron al medico le prescribió lentes, después empezarían a aparecer carnosidades en los ojos que los oftalmológos solo operaban, pero que al tiempo volvían a aparecer.
I come from a family of 10 brothers and sisters, my sister Migdalia @miky2409 is the seventh, as my father and mother are blood relatives, some two of the children were born with a disease called xeroderma pigmentosum, which affects the skin and tissues of the body, but we lived in the countryside and none of us knew that this disease existed, for us our sisters only had freckles on their bodies. But my sister Migdalia was the most freckled, soon when she was about 8 years old, if I'm not mistaken, she began to suffer from her eyes, they took her to the doctor, he prescribed glasses, later pimples would begin to appear in her eyes that the ophthalmologists only operated on, but that in time they reappeared.
---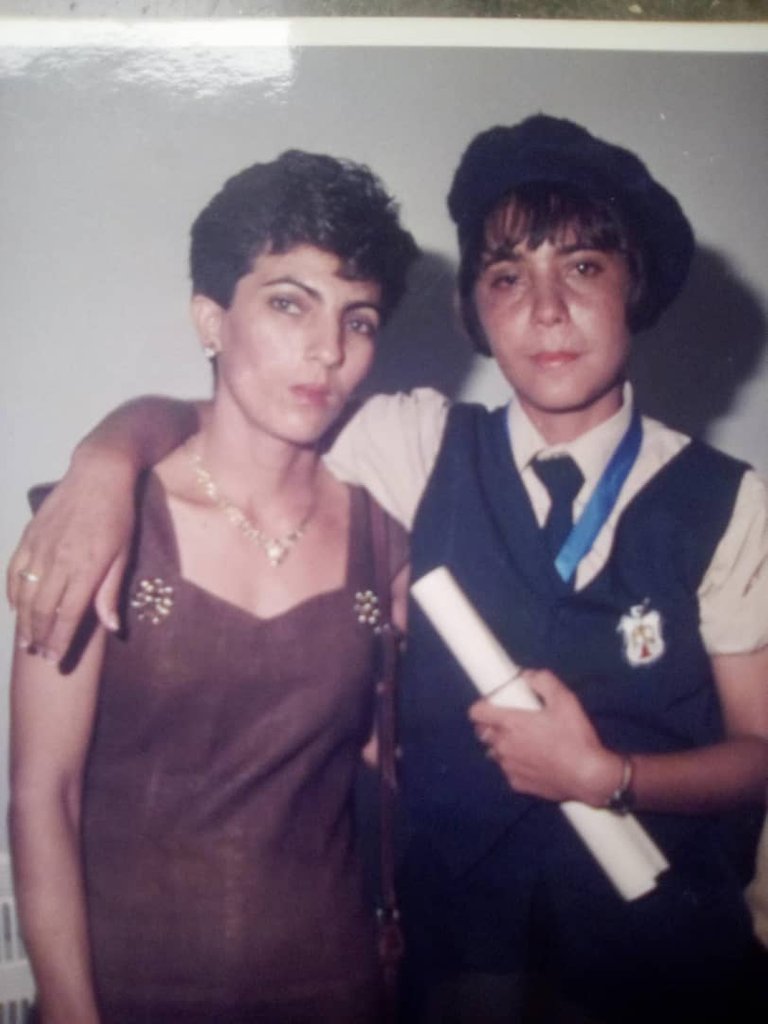 Sin embargo, mi hermana desde niña era persistente y si ella quería lograr algo hacia todo lo posible por conseguirlo, esta forma de ser fue su fortaleza, cuando salió de mi primaria mi hermana Emerita y yo la apoyamos para que viniera a la ciudad a estudiar la secundaria, la operaron varias veces pero pudo graduarse, no conforme con eso ella decidió ir a la universidad en la capital del estado.
However, since she was a child, my sister was persistent and if she wanted to achieve something, she did everything possible to achieve it. This way of being was her strength. When she left my primary school, my sister Emerita and I supported her so that she came to the city to study. high school, they operated on her several times but she was able to graduate, not content with that, she decided to go to university in the state capital.
---

---
En la capital ella fue a médicos especialista que finalmente le dieron el diagnóstico de la Xerodermia, esta enfermedad no tiene cura, pero la manera de evitar las lesiones en la piel y los ojos es no exponerse al sol, entonces toda la familia nos enteramos que todas sus complicaciones médicas se debieron a que ella hacia una vida normal como cualquier persona se exponía al sol, esto ocasiona que aparezcan lunares que se convierten en tumores y por eso ella era pecosa y tenía tanta dificultad visual.
In the capital she went to specialist doctors who finally gave her the diagnosis of Xeroderma, this disease has no cure, but the way to avoid lesions on the skin and eyes is not to be exposed to the sun, so the whole family found out that all of her medical complications were due to the fact that she led a normal life like any person exposed to the sun, this causes moles to appear that turn into tumors and that is why she was freckled and had so much visual difficulty.
---

---
Con el diagnóstico, ella decidió no rendirse y cambiarse al horario nocturno en la universidad, continuó estudiando aun cuando debía tomar el autobús de transporte en la noche y caminar muy tarde de la noche en un barrio con mucha inseguridad hasta llegar a la residencia. En el transcurso de ese tiempo varios de esos tumores le fueron extraídos de su cara, al finalizar sus estudios con éxito su vista estaba nuevamente afectada esta vez por un gran tumor en un ojo.
With the diagnosis, she decided not to give up and change to the night shift at the university, she continued studying even though she had to take the transport bus at night and walk very late at night in a very insecure neighborhood until she reached the residence. In the course of that time, several of these tumors were removed from her face. Upon successful completion of her studies, her sight was once again affected, this time by a large tumor in one eye.
---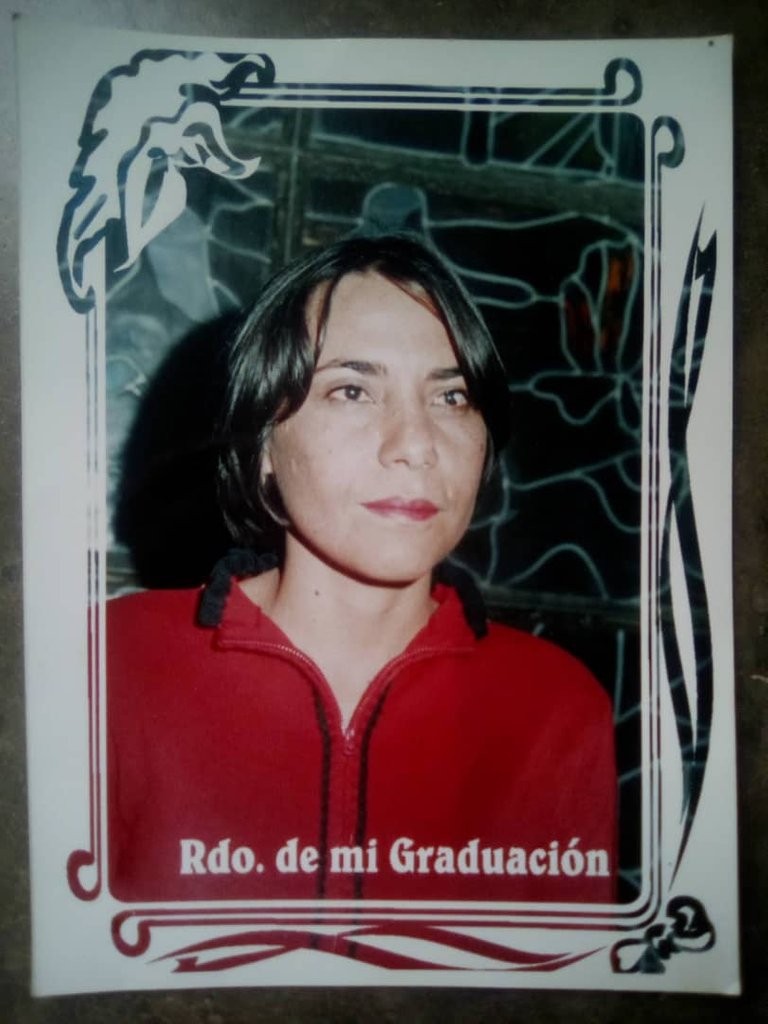 ---
En Venezuela ningún médico se atrevía a operar su ojo y era algo muy costoso, afortunadamente ella hizo todo lo posible por buscar ayuda del gobierno, logró que la llevaran a Cuba donde le sacaron dicho tumor y recibió unas 30 radioterapias aproximadamente en el ojo, se podría decir que es ese país salvaron su vida, además allí mismo conoció a un venezolano que se convertiría en su esposo.
In Venezuela, no doctor dared to operate on her eye and it was very expensive. Fortunately, she did everything possible to seek help from the government. I could say that it is that country that saved her life, also right there she met a Venezuelan who would become her husband.
---

---
La vida de mi hermana parecía mejorar, se encontraba libre del tumor y con su esposo quería tener familia, al cabo de un tiempo intentando por fin quedó embarazada, todos en la familia estábamos muy felices por ella, porque hasta ese momento de todas las hermanas ella era la que no tenía hijos, así que cuando nació su bebé Sebastian todos celebramos, pero lamentablemente la vida tenía preparada otro gran golpe para mi hermana y mi familia, el pequeño nació con una cardiopatía congénita, ella hizo todo lo posible para buscar ayuda para él, así logró que fuese atendido en la capital del país, en el hospital cardiológico infantil, donde después de la cirugía el bebé no despertó, el bebé murió a los 5 meses de nacido, hoy tendría 12 años.
My sister's life seemed to improve, she was free of the tumor and with her husband she wanted to have a family, after trying for a while she finally got pregnant, all of us in the family were very happy for her, because until that moment of all the sisters she was the one without children so when her baby Sebastian was born we all celebrated but sadly life had another big blow in store for my sister and my family the little one was born with a congenital heart defect she went out of her way to seek help For him, this is how he was treated in the capital of the country, at the children's cardiology hospital, where after the surgery the baby did not wake up, the baby died at 5 months of age, today he would be 12 years old.
---

---
Este suceso afecto mucho a mi hermana, quien en ese entonces estaba empezando una nueva carrera universitaria que tuvo que dejar en suspenso debido a la tragedia, no pasó mucho tiempo para que los problemas con su pareja comenzaran y terminó en separación, otra gran prueba de la vida, pero ella se las arregló para volver a estudiar y logró graduarse de la carrera de derecho.
This event affected my sister a lot, who at that time was starting a new university career that she had to put on hold due to the tragedy, it did not take long for the problems with her partner to begin and it ended in separation, another great proof of life, but she managed to go back to school and managed to graduate from law school.
---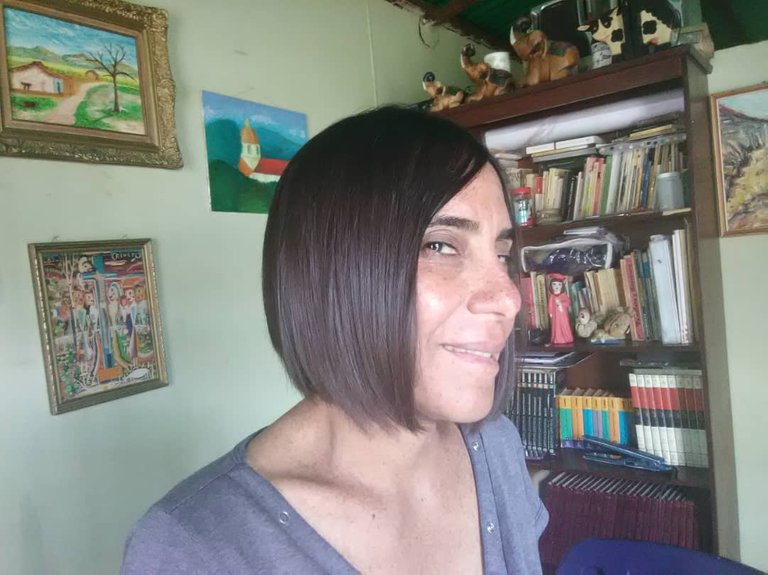 ---
Actualmente mi hermana volvió a vivir en casa de mi papá, su enfermedad no les permite salir al sol, por eso la carrera de derecho es ideal para ella porque les permite trabajar de manera independiente, ella es una de las personas con más fortaleza de la familia, siempre está dispuesta a ayudar a los demás y siempre está allí para resolver cualquier problema en la casa de mi papá, es una tía amorosa y todos sus sobrinos la quieren. Yo admiro mucho la resiliencia de mi hermana y como sigue adelante con su vida a pesar de todo con mucha fe en Dios.
Currently my sister returned to live at my father's house, her illness does not allow them to go out in the sun, that's why law school is ideal for her because it allows them to work independently, she is one of the strongest people in the family, she is always willing to help others and is always there to solve any problem in my dad's house, she is a loving aunt and all her nephews love her. I greatly admire my sister's resilience and how she continues with her life despite everything with a lot of faith in God.
---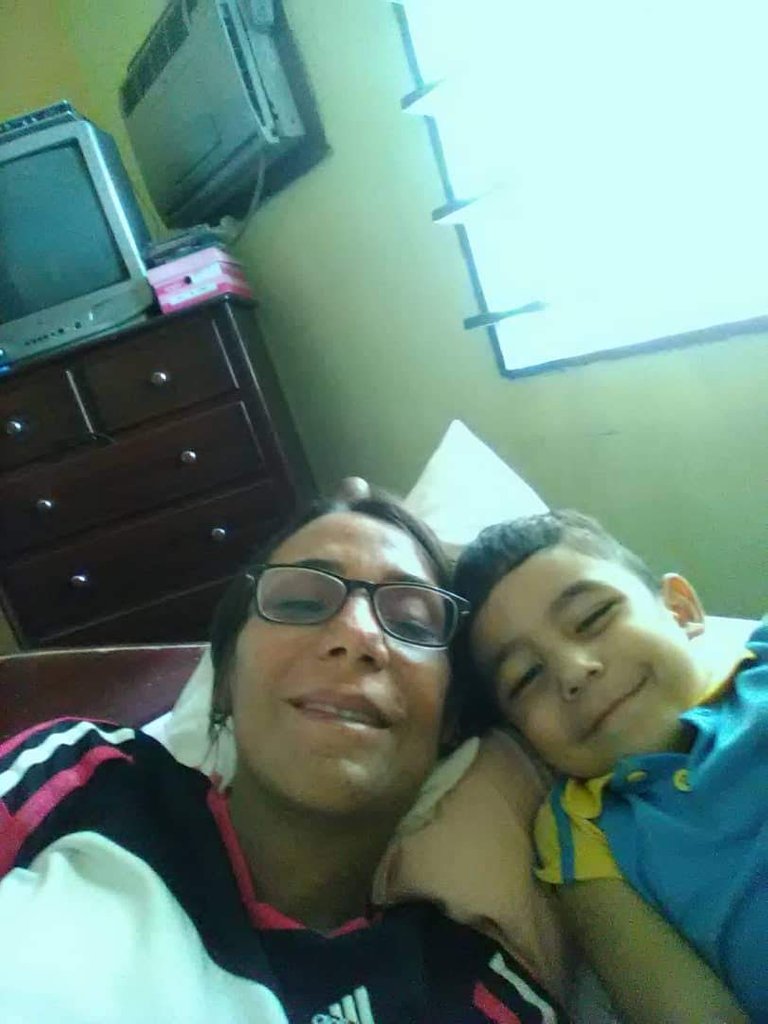 ¡Muchas gracias por leer! / Thanks so much for reading!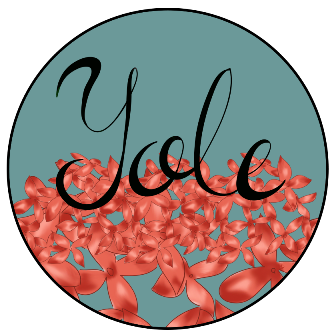 ---
---