24 hours Focus Ended || I earned today 18 Focus chest with Fire Element

Hello every one,
i am back with my an other great victory in daily focus as you all know that
every day bring new opportunity to earn more more chest by playing splinterlands daily focus challenge. i'm very much excited and try to play more more splinterlands ranked battle to win battle for getting the more more points in 24 hours to gain more more chest at the end of the daily focus.
last day i was busy in my home, but in night i played at least 10 to 12 battle with fire elements, i used fire elements because my focus challenge was fire elements so after victory in just few battle , i got instantly 5 chest, that was really amazing for me to get in just 5 battle victory.
but i was very much tired and i played at least 25 battle night and today morning before the end time of focus , so i ghot total 18 focus , so now i am going to unlock them, let's see what today i got in my chest
my today focus reward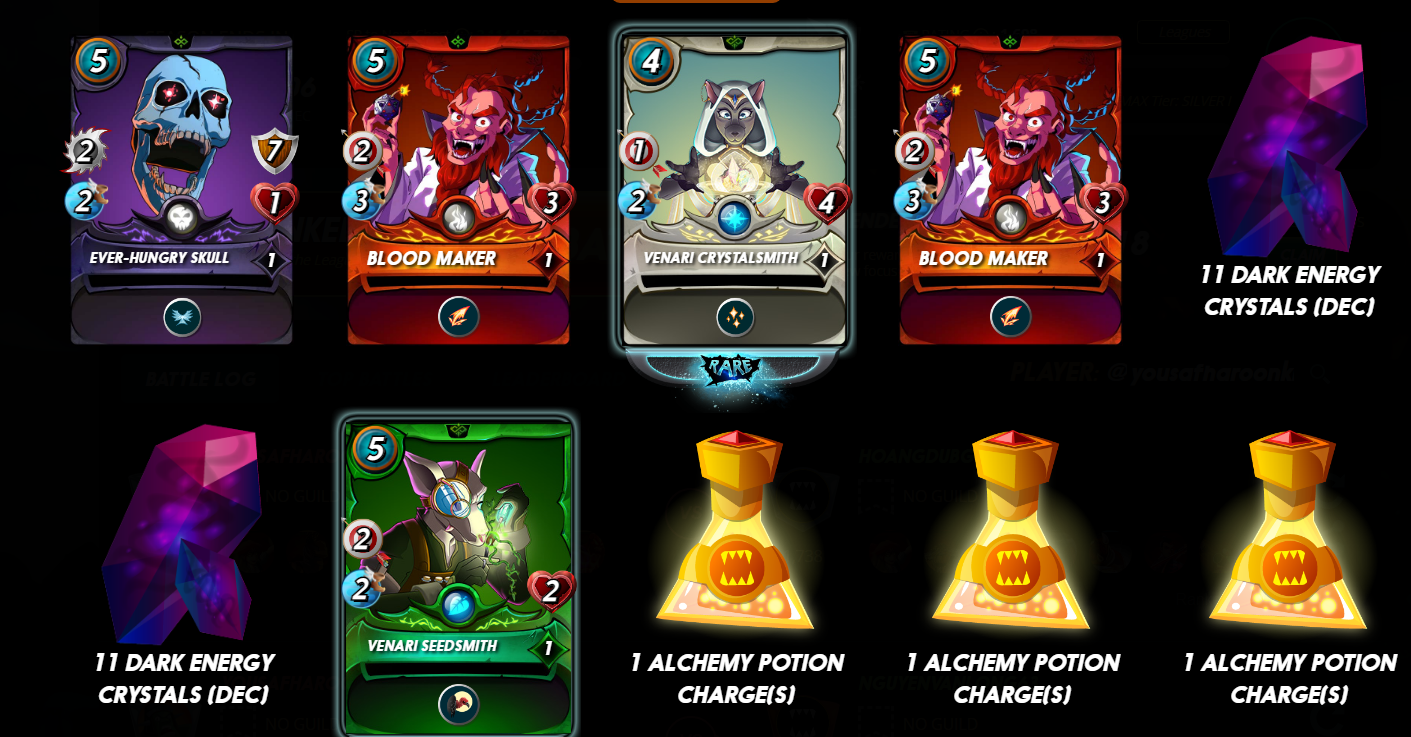 today i got monster in focus chest
i got EVER-HUNGRY SKULL
COMMON Death Unit and its price in market are $0.01
2 BLOOD MAKER
COMMON Fire Unit and its value is $0.02
VENARI CRYSTALSMITH
RARE Life Uni value is $0.03
VENARI SEEDSMITH
RARE Earth Uni , value $0.02
VENARI BONESMITH
RARE Death Uni , $0.02
VENARI WAVESMITH
RARE Water Unit, value is $0.02
total mosnter value that i got in end of focus is 0.12$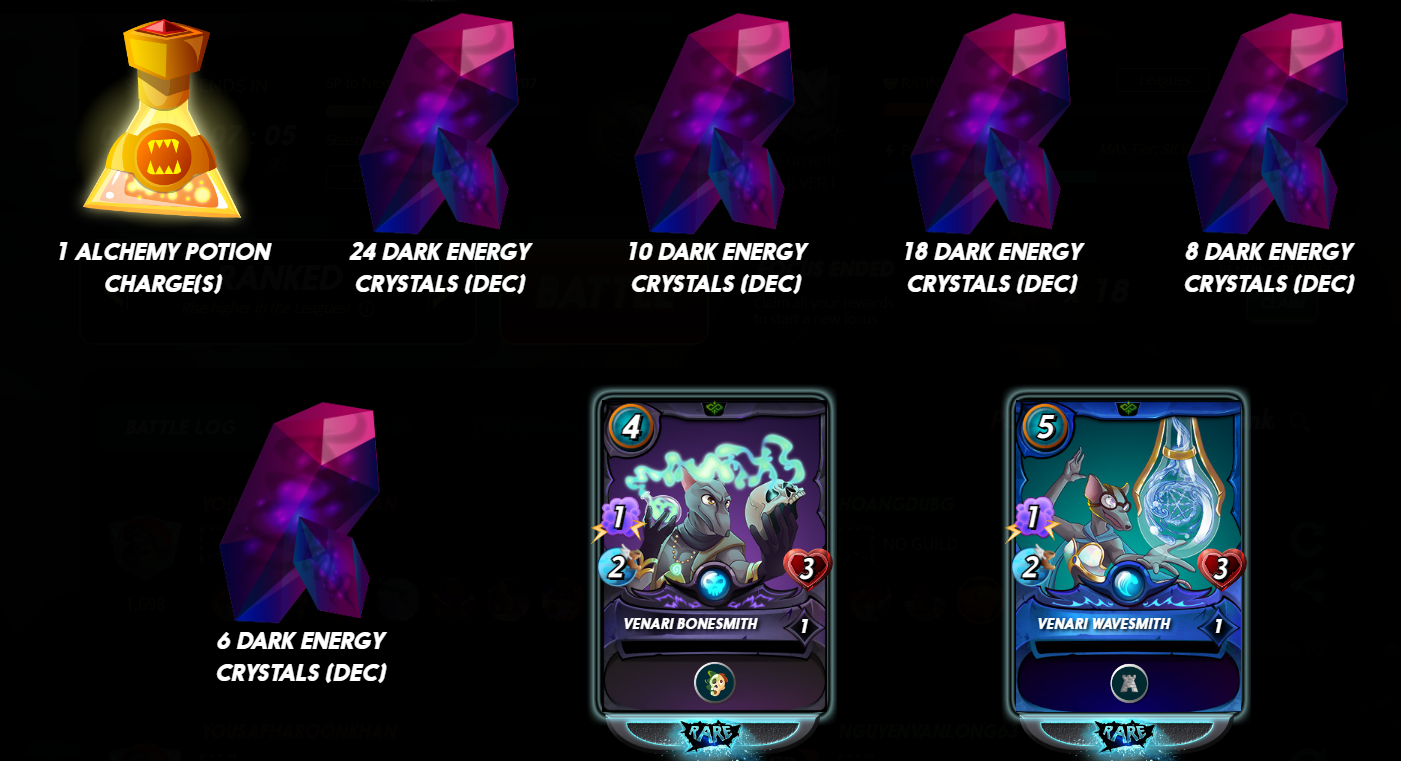 i also earned 82 dark energy crystal and 4 Alchemy potion Chargesi
i am satisfy with my this chest reward, hope in the end of season and in next focus i will get more more
so if you are not player of splinterlands then join splinterlands , learn this game,and take step to fight with monster, witches that you will get reall feeling of battle with mosnter, as strong man
thank you
---
---