How to make "Green Vegetables Salad" - Green salad is good for health || Food photography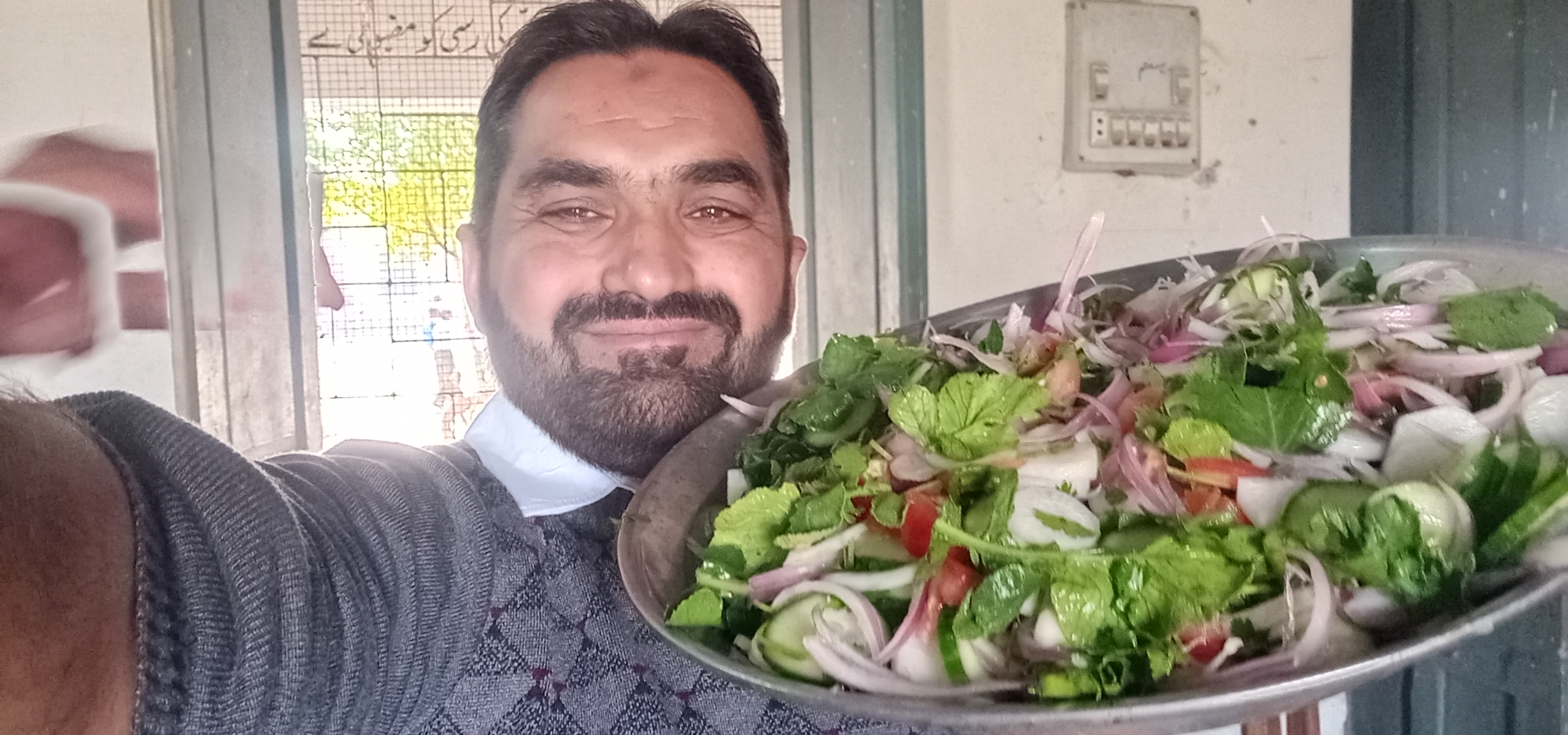 Aslam mu Alakum !
How to make green salad - Green salad is good for health and green salad is delicious with food. I made green salad for my friends a few days ago, and all my friends ate green salad. Feeling we have 'Run out of gas' emotionally. I bought all the ingredients for the salad fresh from field crops.
سبز سلاد تیار کرنے کا طریقہ۔۔سبز سلاد صحت کے لیے کارآمد ہے اور کھانے کے ساتھ سبز سلاد بہت ہی لعزیز لگتا ہے، میں نے کچھ دن پہلے اپنے دوستو کے لیے سبز سلاد تیار کیا ہے، اور میرے تمام دوستو نے سبز سلاد کھا کر بہت اچھا محسوس کیا ہے، میں نے سلاد بنانے کے لیے تمام اجزاء تازہ خریدے ،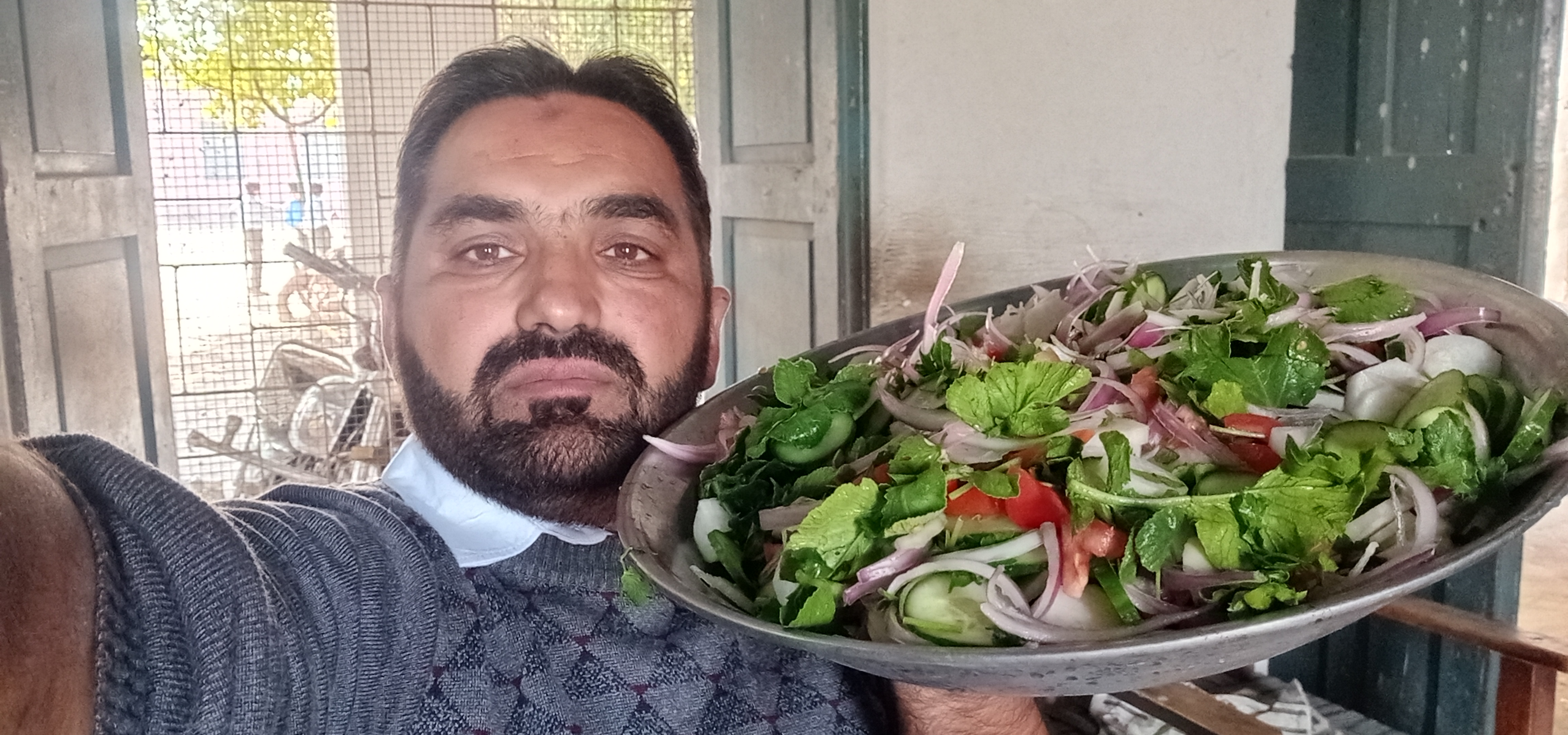 I made this green salad for a total of ten people, and all the friends ate to their heart's content and thanked me very much. The fields were freshly purchased.
میں یہ سبز سلاد کل دس افراد کے لیے تیار کیا تھا ، اور سب دوستو نے پیٹ بھر کر کھایا اور میرا بہت شکریہ ادا کیا ، میں یہ سلاد درج زیل سبزیوں سے تیار کیا اور جیسا کہ میں نے آپکو بتایا کہ میں نے یہ سبزیان سبزیوں کے کھیت تازہ خریدی تھیں۔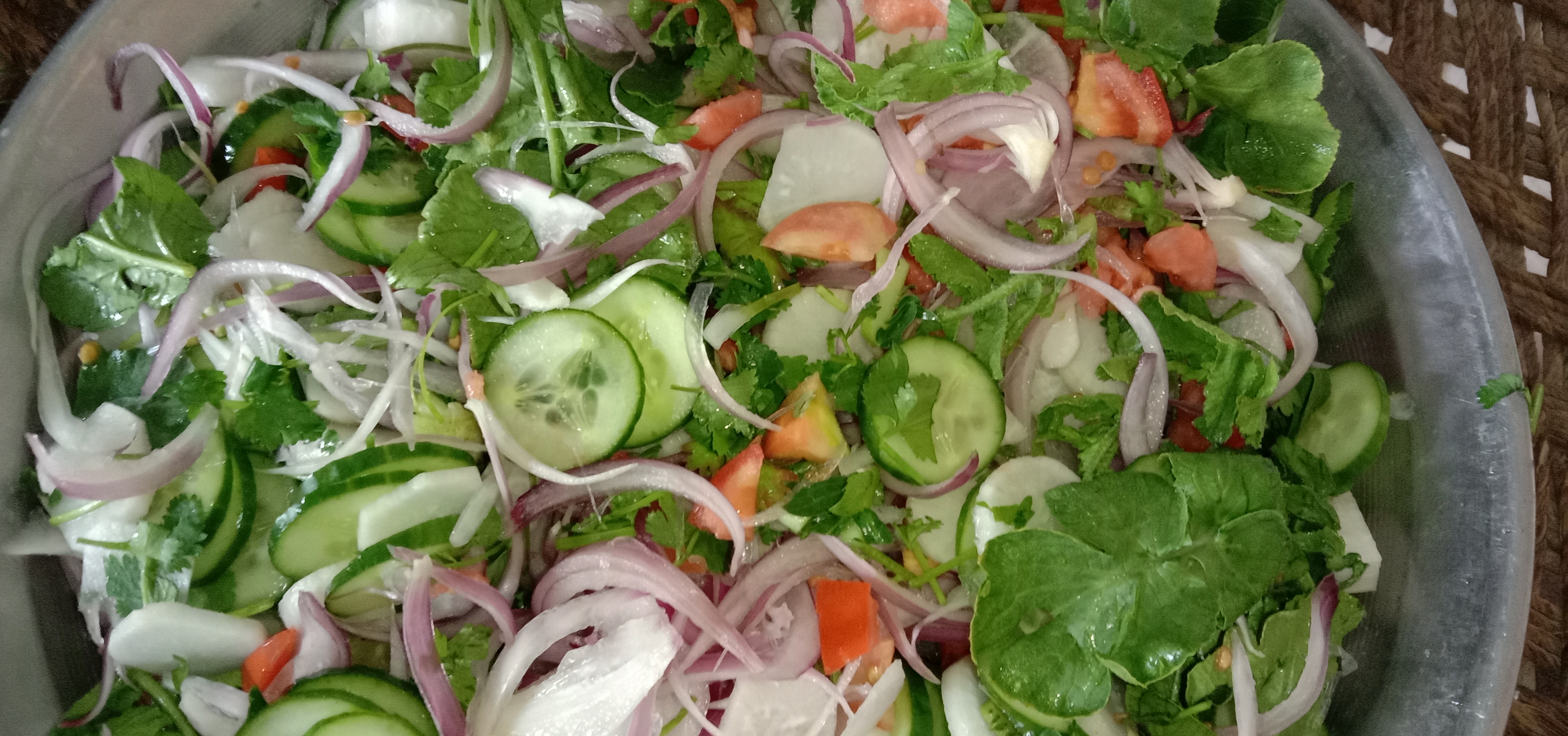 I bought the following vegetables to make this salad.
Radish
Tomato
Cucumber
Onion
Pepper
Green Pepper
Salt
Lemon Juice,
Method
I chopped all the vegetables into small pieces, chopped the radish leaves too, then mixed them all in one pot, and I added salt, pepper and lemon. Juice gulped, and presented to friends for dinner, this was my today's vegetable salad recipe.
اس سلاد کو بنانے کے لیے میں درج زیل سبزیاں خریدی ہیں۔ مولی ٹماٹر کھیرا پیاز کالی مرچ سبز مرچ نمک لیموں کا جوس ، میں نے تمام سبزیوں کو چھوٹا چھوٹا کاٹ لیا ، مولی کے پتوں کو بھی کاٹ لیا، پھر ایک برتن میں سب کو مکس کردیا، اور میں نے نمک ، کالی مرچ اور لیموں کا جوس جھڑک دیا ، اور دوستو کو کھانے کے لیے پیش کیا، یہ تھی میری آج کی سبزی سبز سلاد recipe.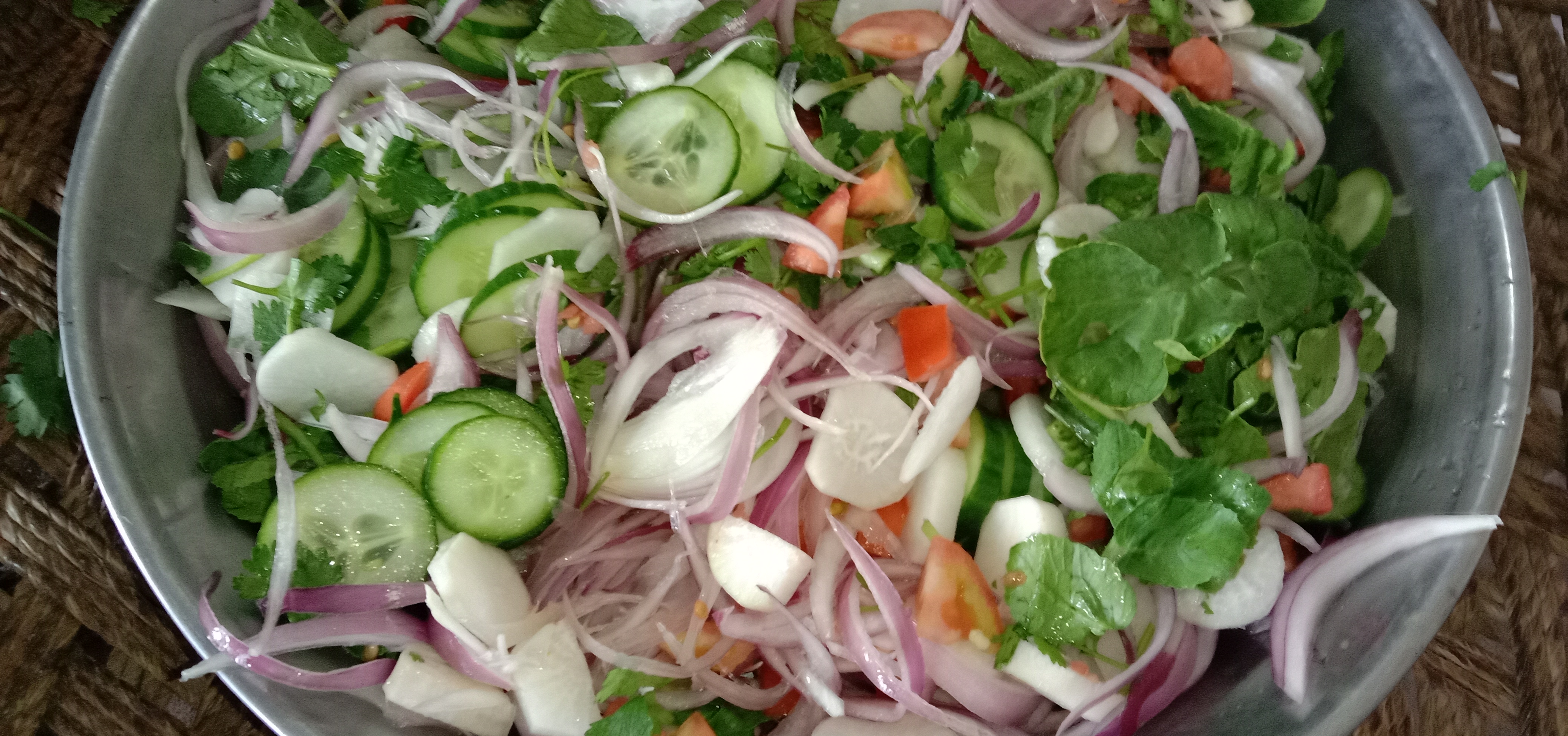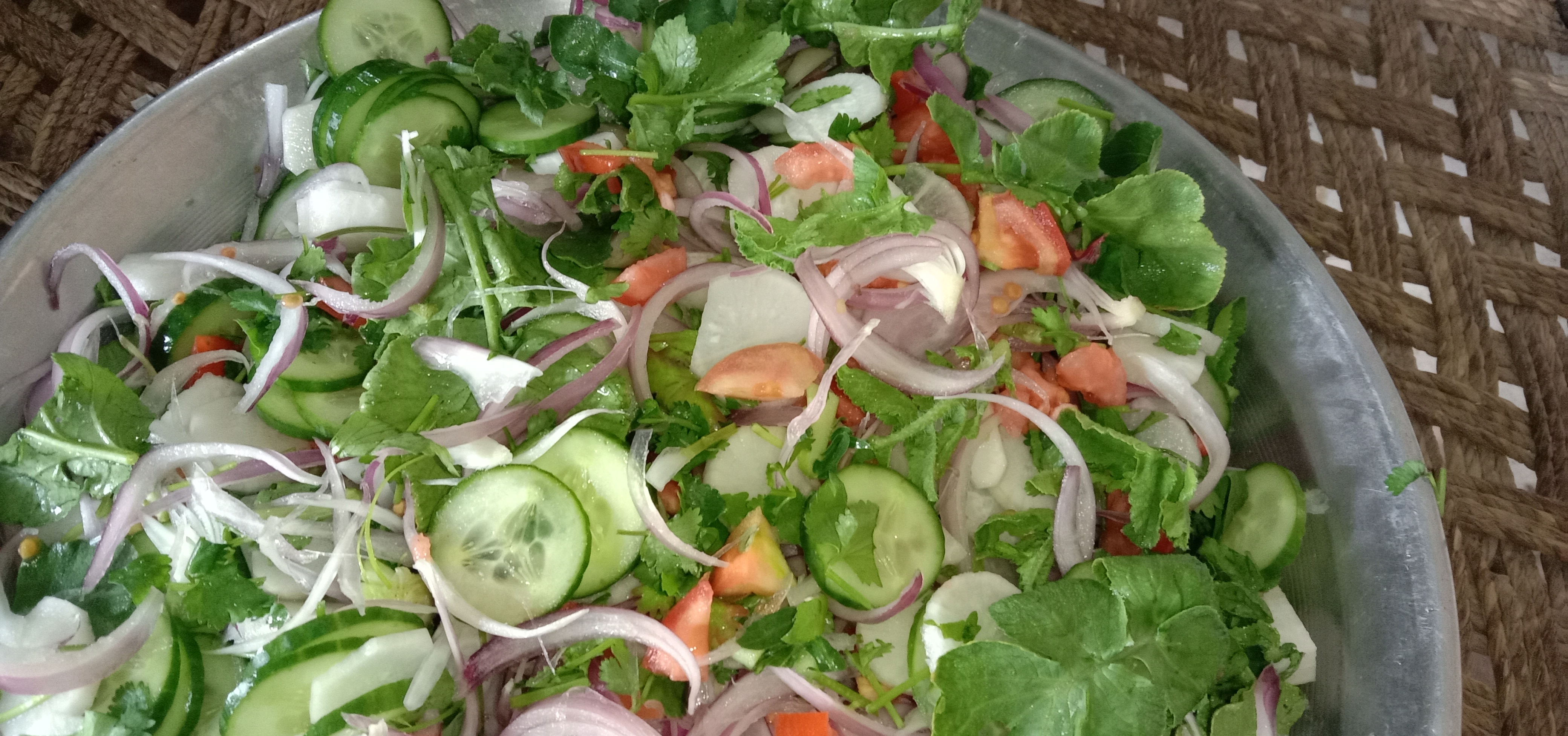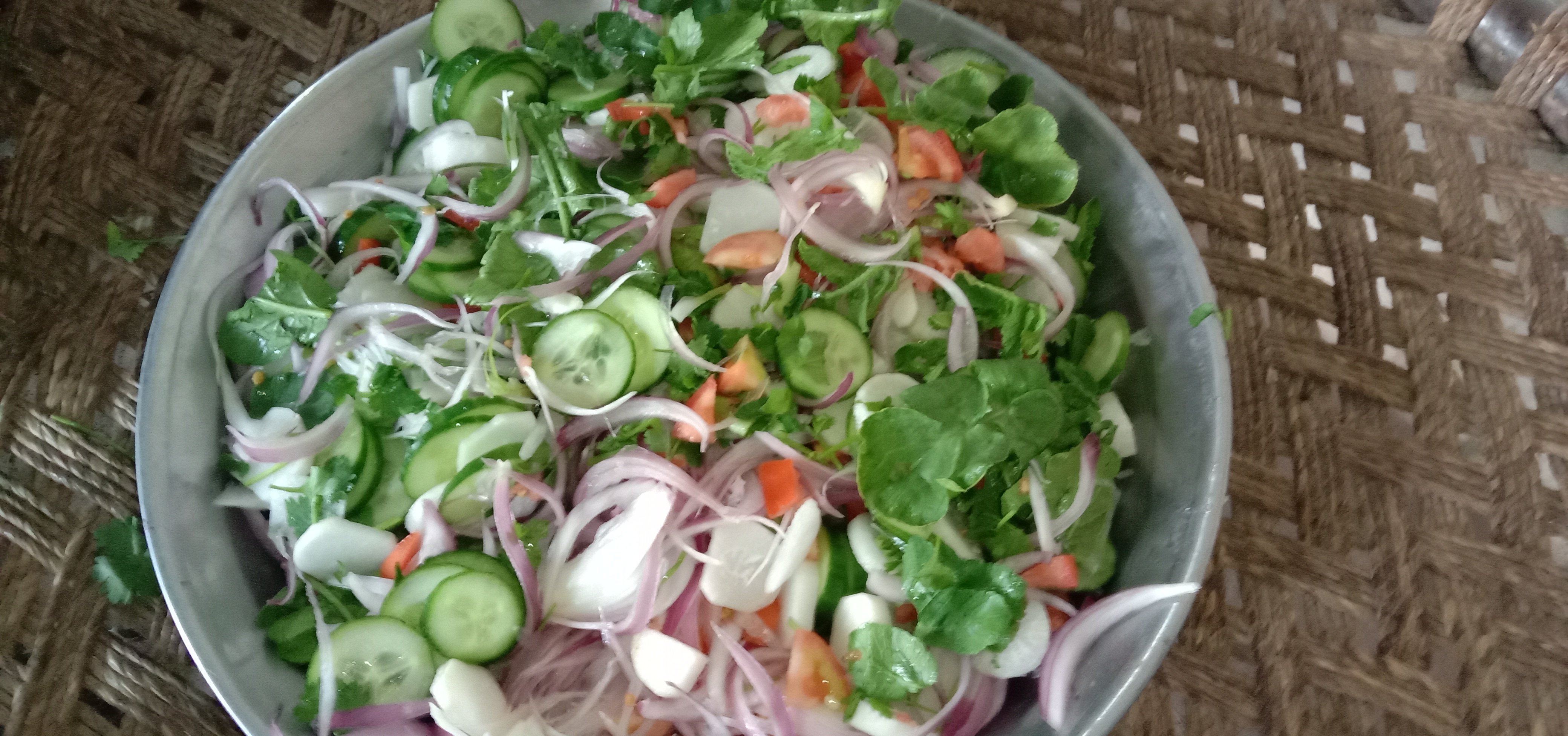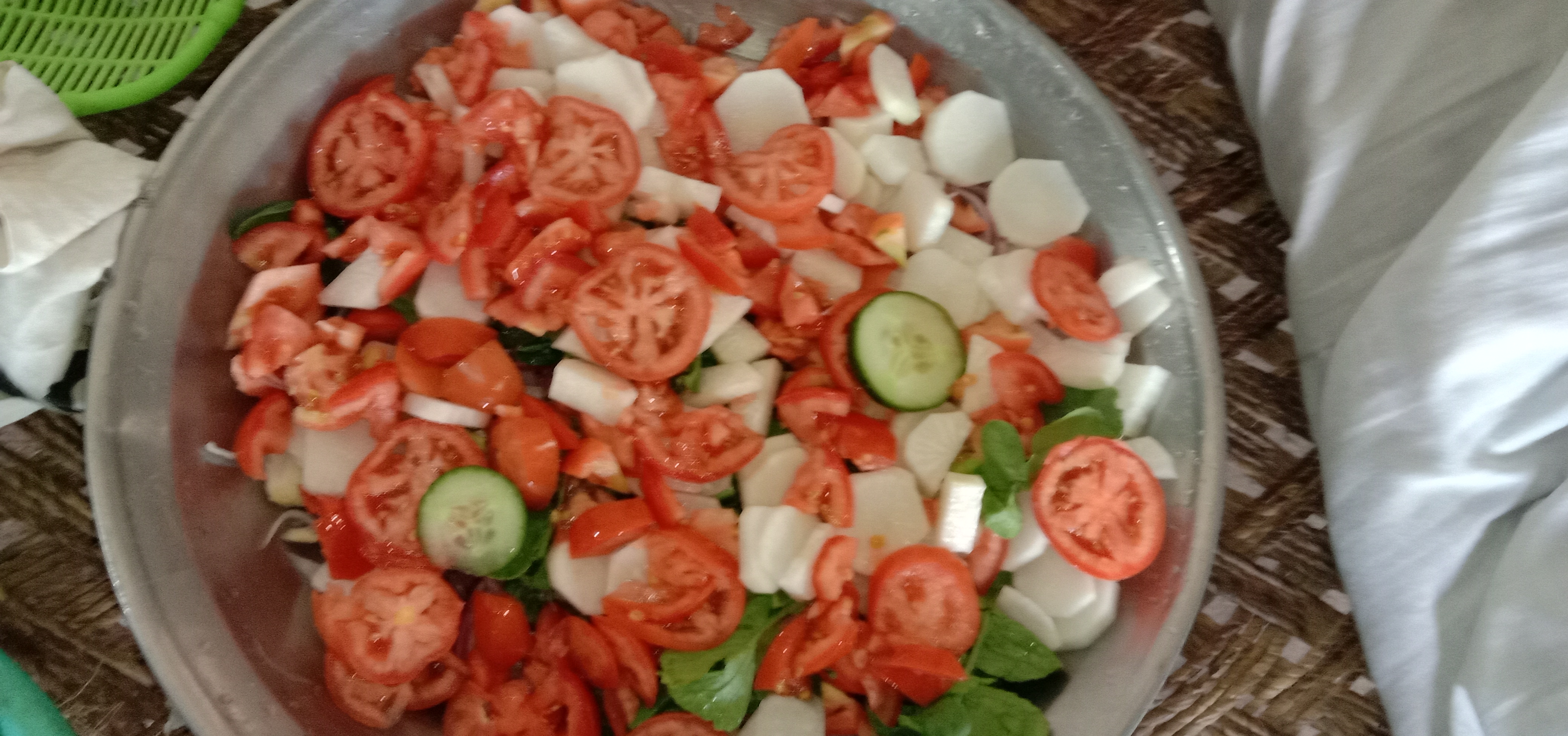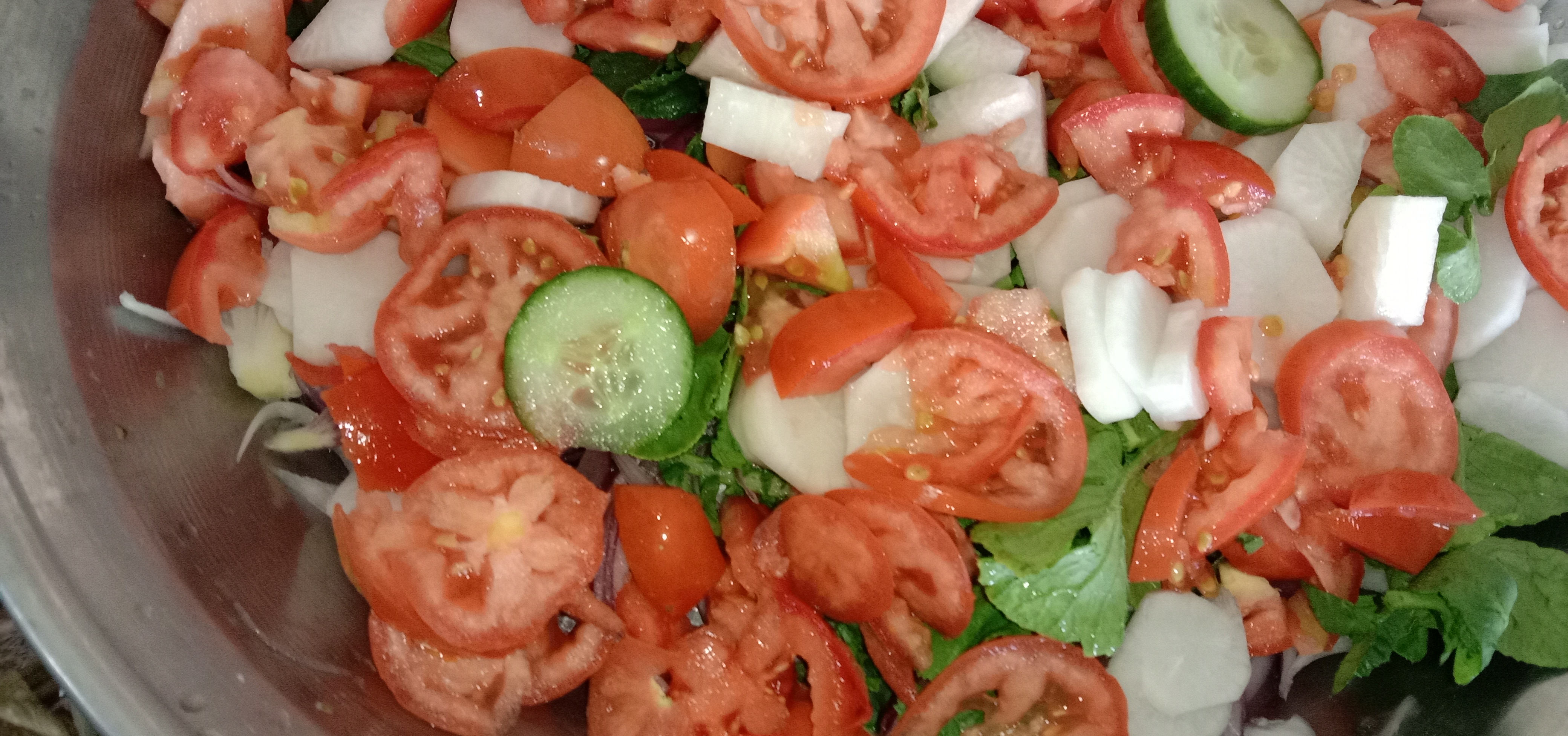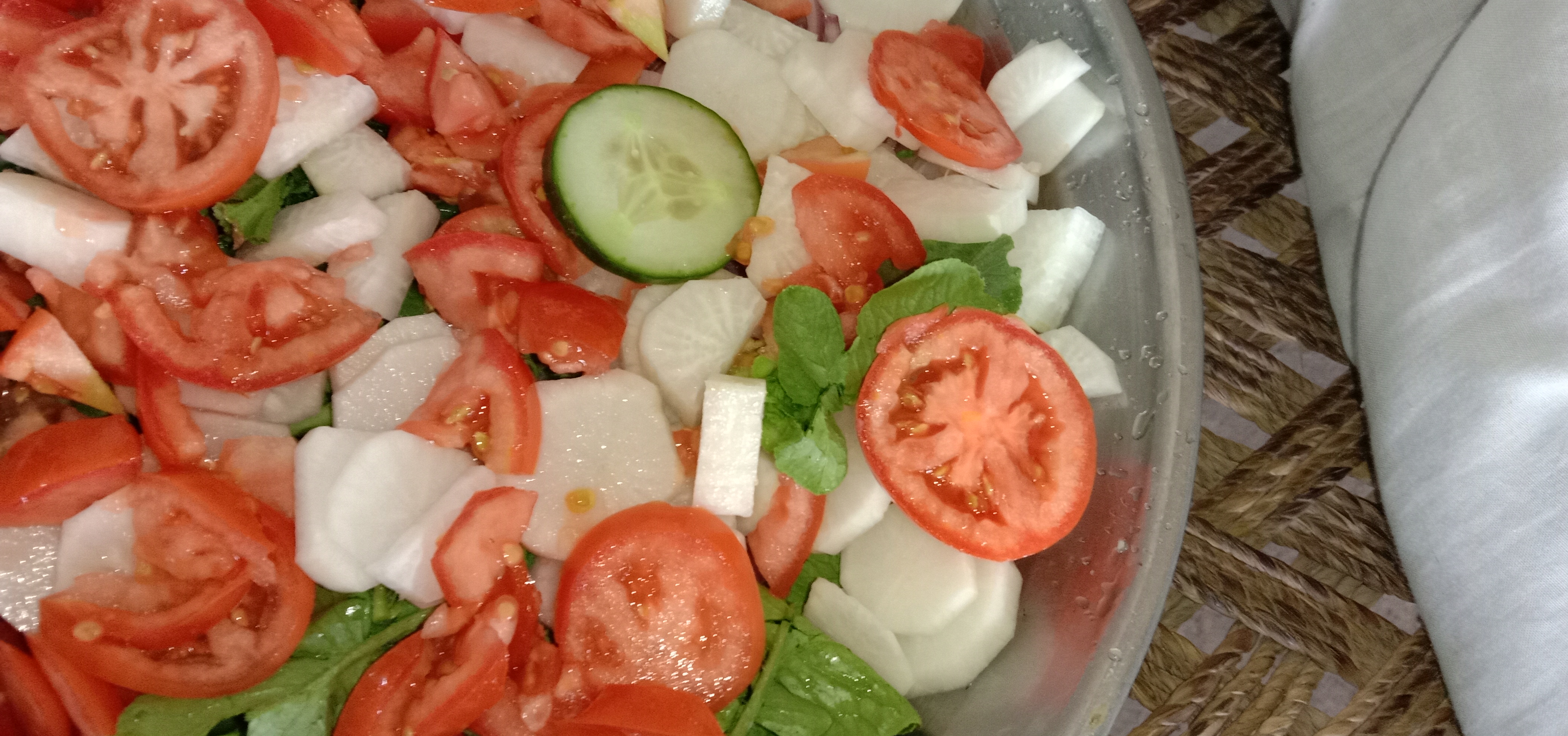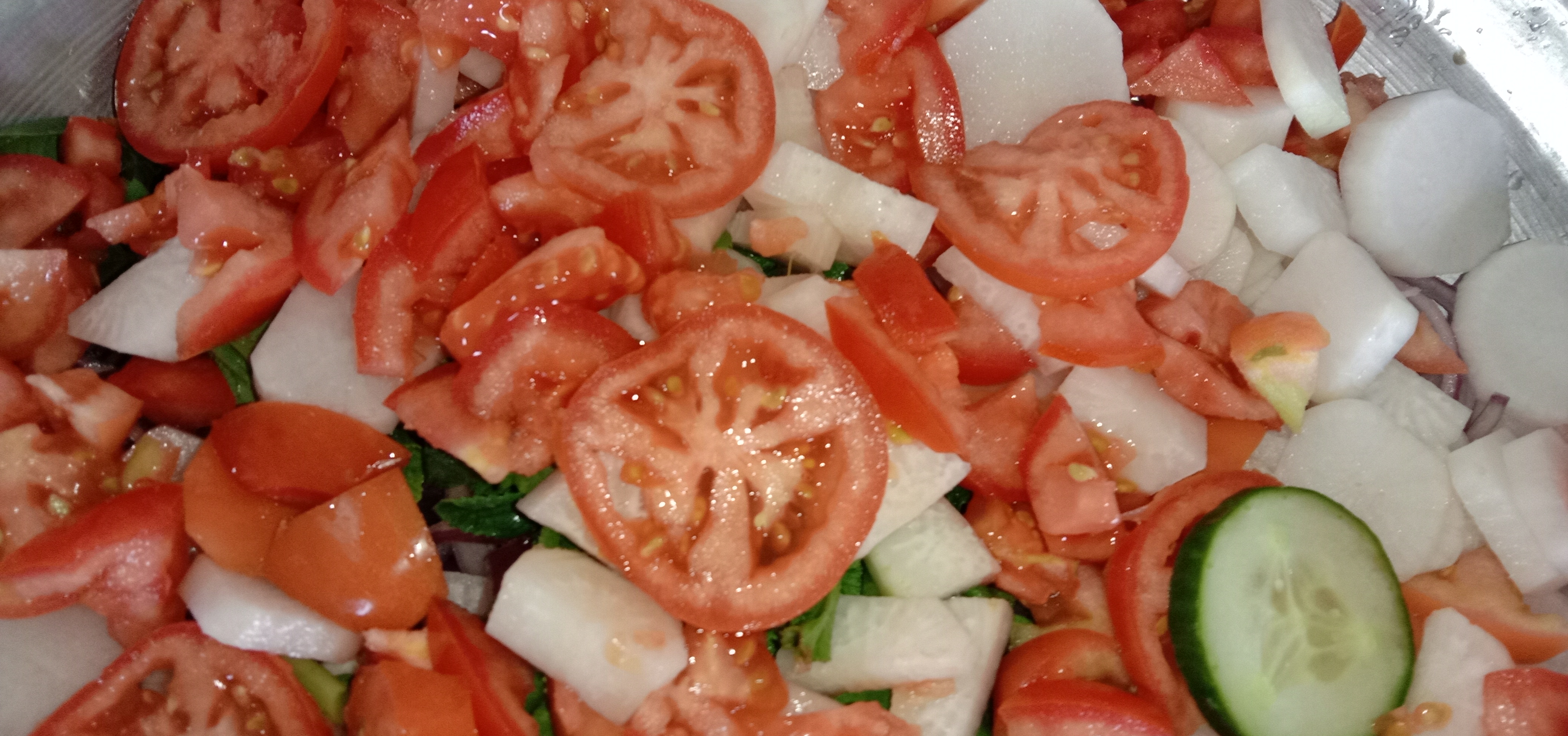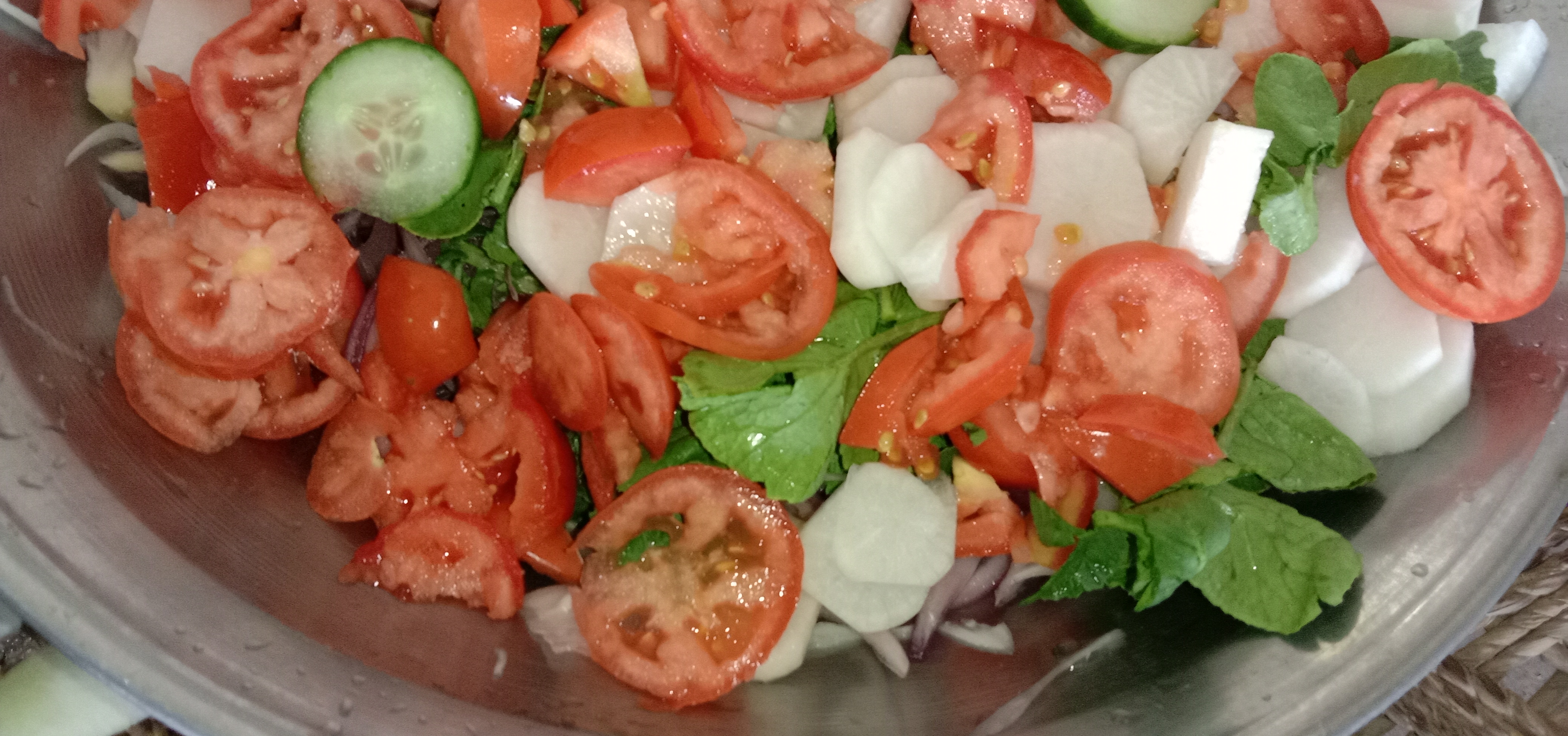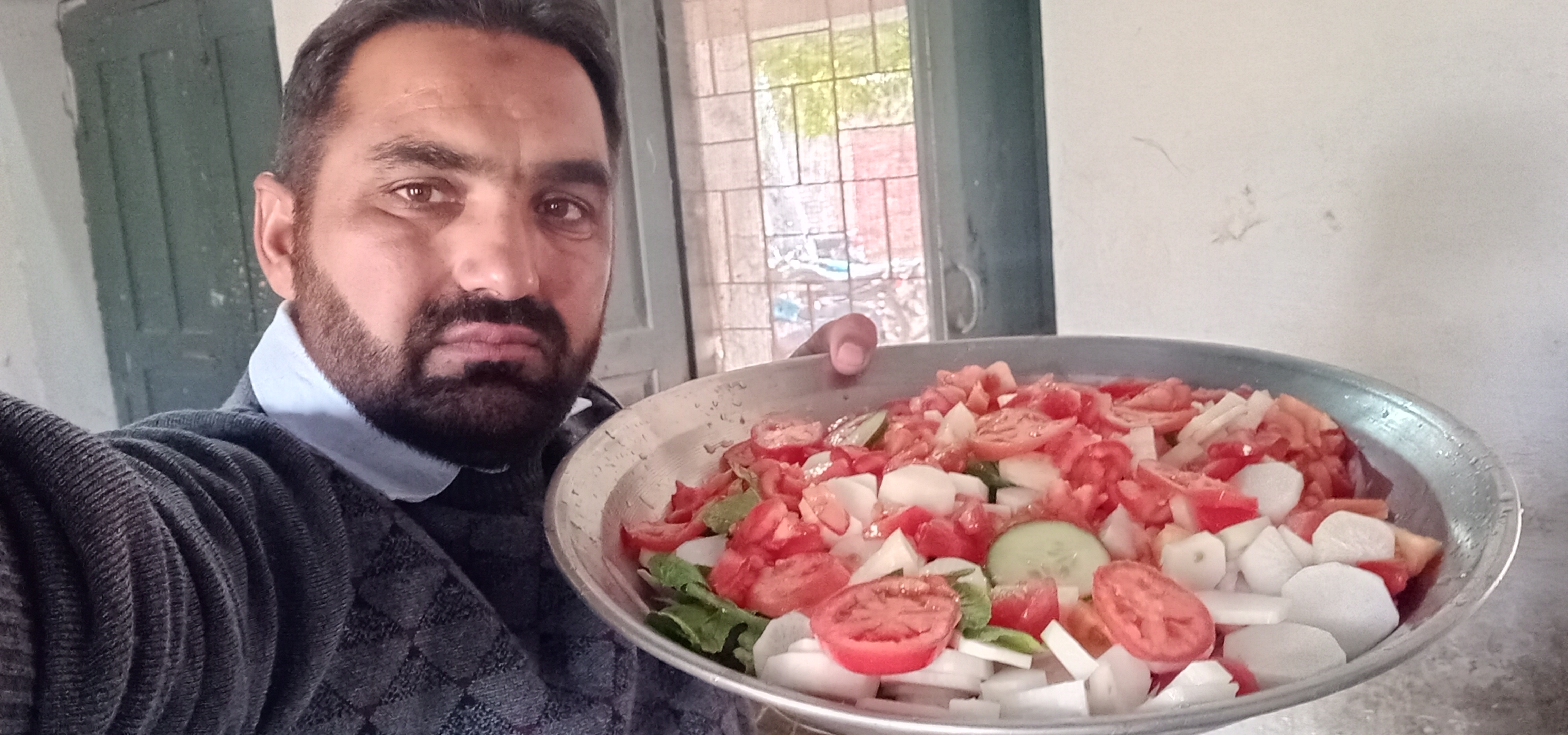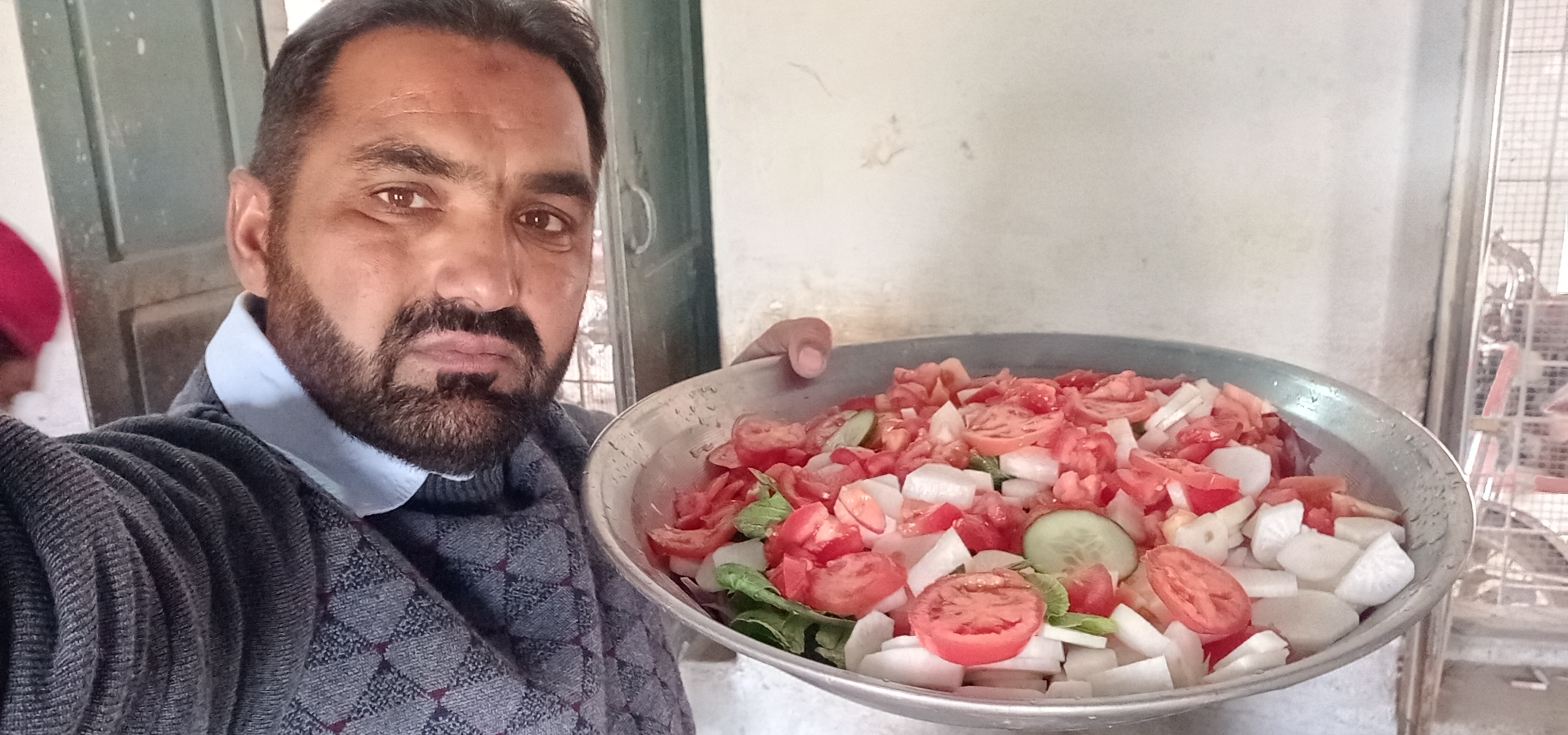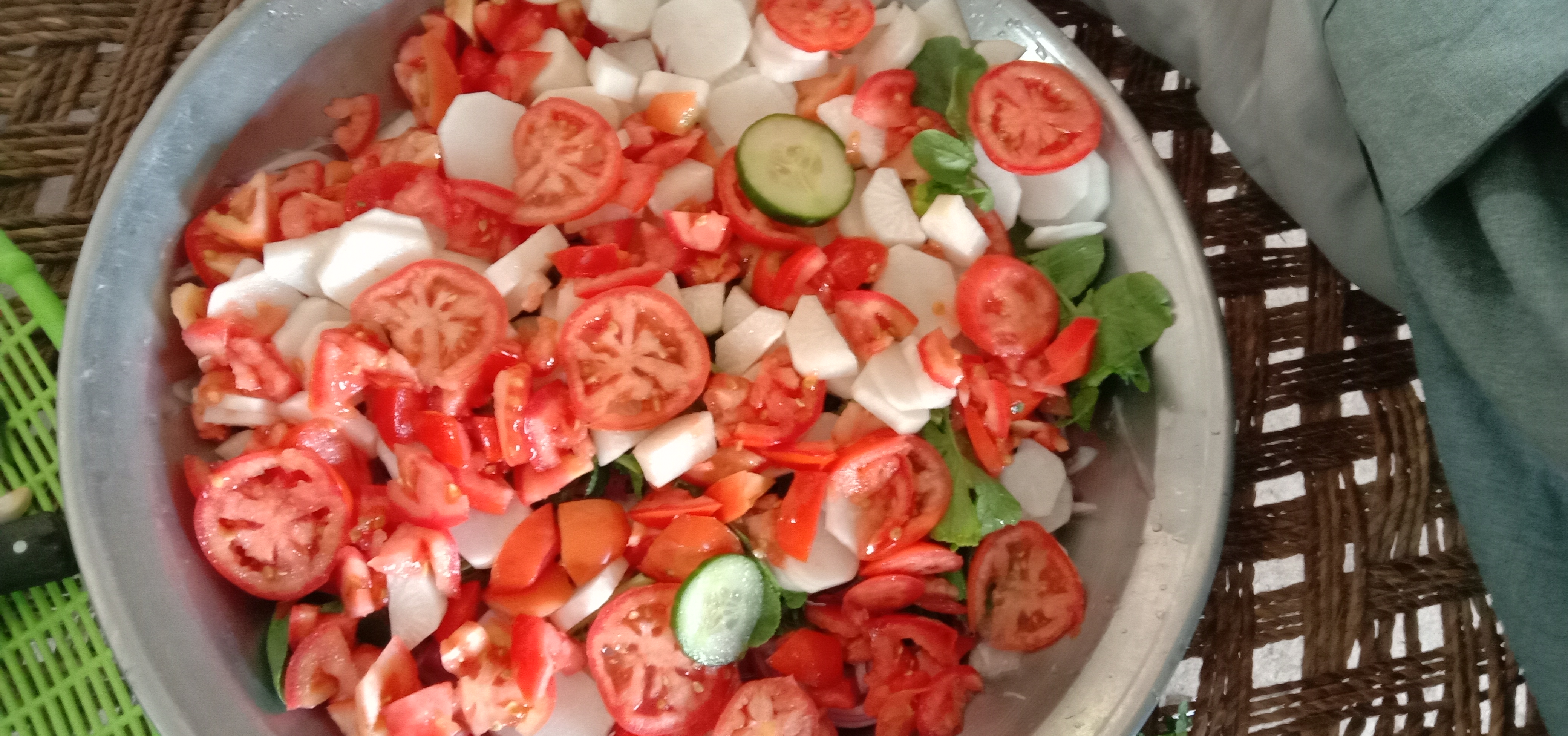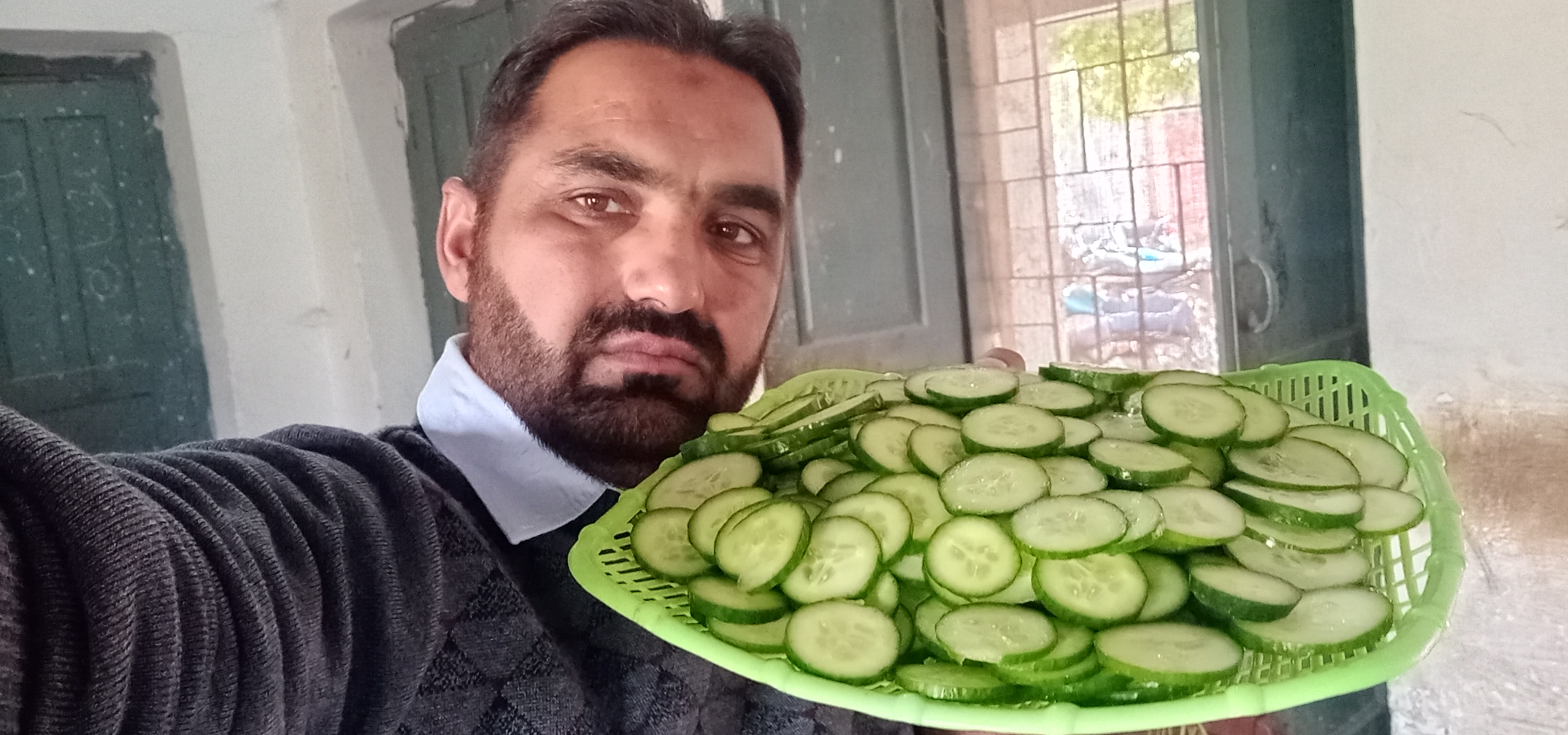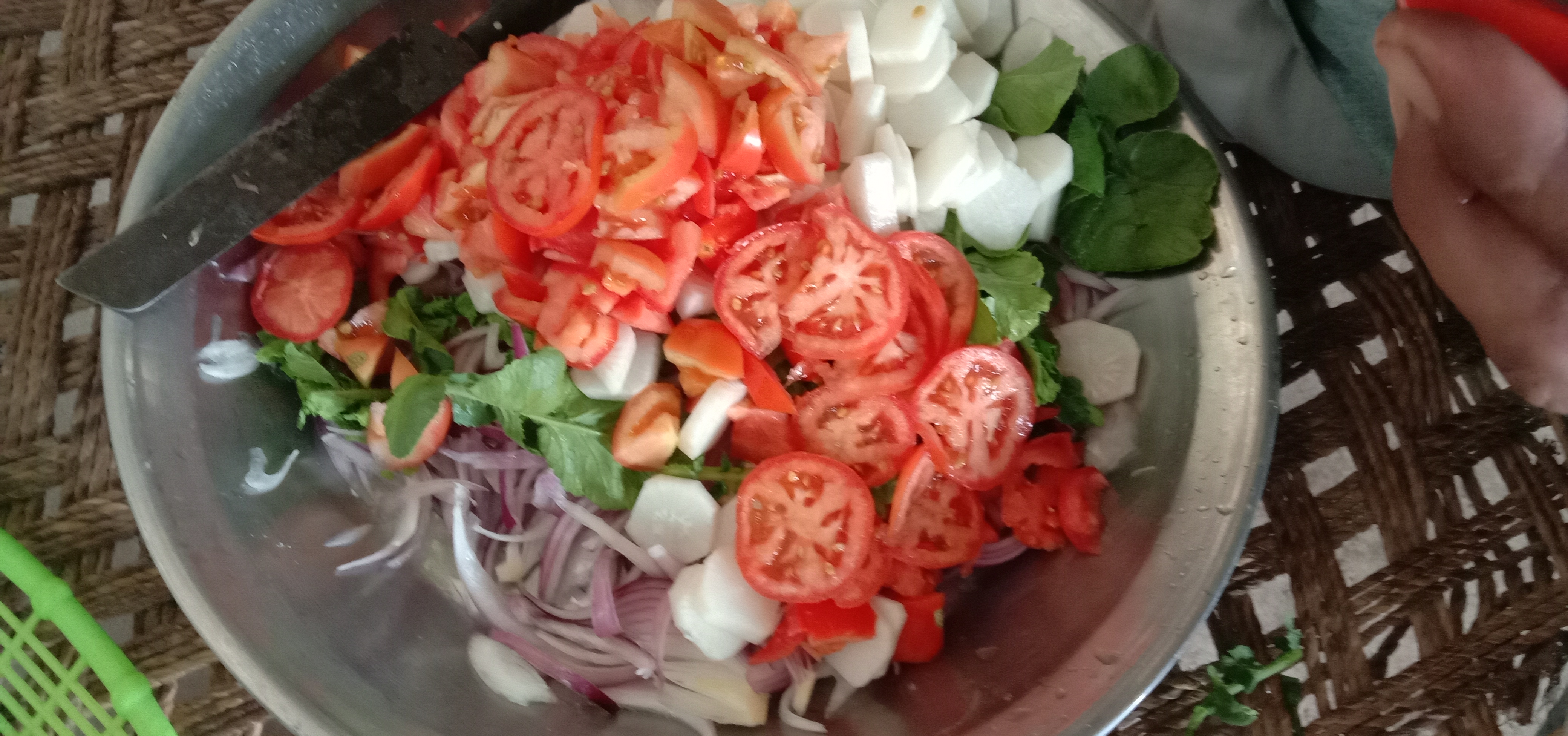 ---
---