My today investment $114(total $2000) in sps coin and my passion of splinterlands game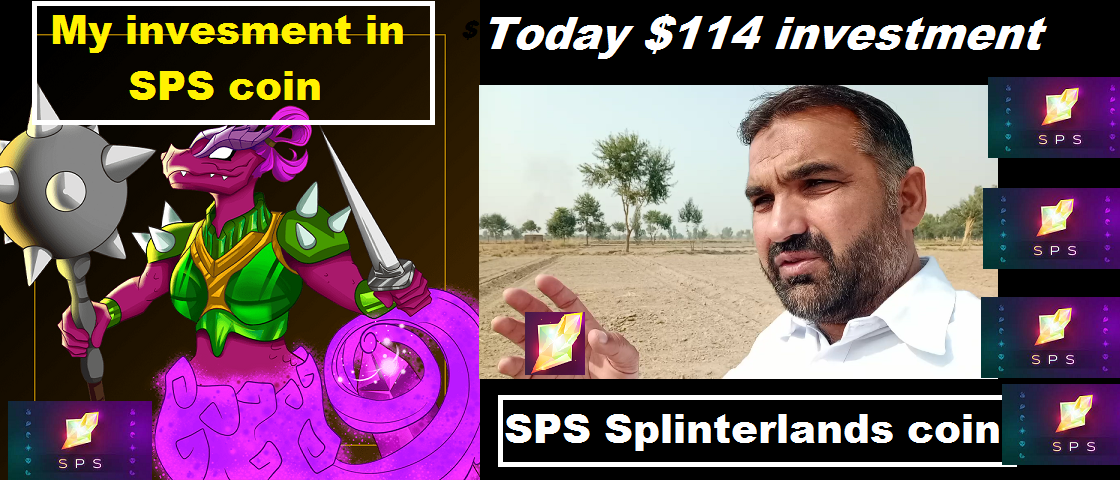 my old invesment in sps
Today I bought more SPS coins for $ 114. And this is my fourth SPS coins purchase. And I invested total of $2000 in buying SPS coins.
I first bought SPS when it was $0.80 and then I bought it at $0.50 and then I bought SPS coin at $0.12 but today again I bought SPS coin at 64 0.064. I'm not a very rich man but I love my splinterlands game project to the point of insanity and I want to stake my SPS and Hive as much as possible.
I want to increase my hive power and SPS stake as much as possible. We all know that the price of SPS is a bit low at the moment but I hope that one day the price of SPS will definitely increase.
If you play the splinterlands game then you all know that splinterlands is launching land at the end of this year or early 2023 and hopefully the role of SPS coin will be very much in this land launch. But even if not used, the future of SPS coin is very bright.
I would advise all my friends that if you have extra money then you should buy a little bit of SPS coin and I am sure that you will definitely benefit in the future. I am investing a little bit in my splinterlands account.
Whatever reward I get from splinterlands post I will use it in sps purchase. Because whatever reward I get from the post of splinterlands, I will either buy it new cards or packs or SPS, so I will gradually grow my account.
My today investment proof in splinterlands coin sps
i bought 114 usdt dollar from exchanger , i paid him fliat money of my country. he transferred to my exchange wallet my concern payment.
i got usdt and i went to login my exchange , i placed market order for buying sps con , so i purchased following amount of sps for 114 dollar. i am very much satisfy on my this investment, i invest for long term,
i did not invest this my money for short term. so my wish is that i will transfer my this amount of sps to my splinterland wallet to stake them, so my wish is that i staked at least 50k sps , that will be really profitable ,
but this is long journey i will buy slow slow, when ever i have my extra money i will invest to my splitnerlands governance token,
---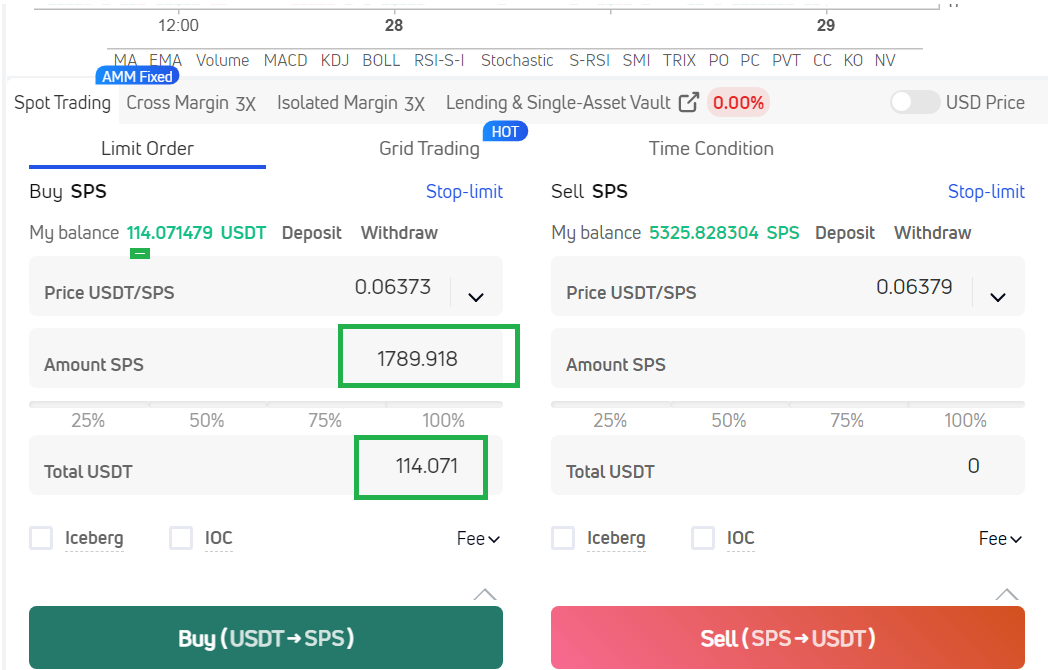 ---
i bought total 189.91 sps coin for $ 114. it was market price at the time of buying, but now at the time of writing the post, i visited coingecko ,the price were down, but i did not buy for sell short time, i bought for long time. i will stake them as i said above .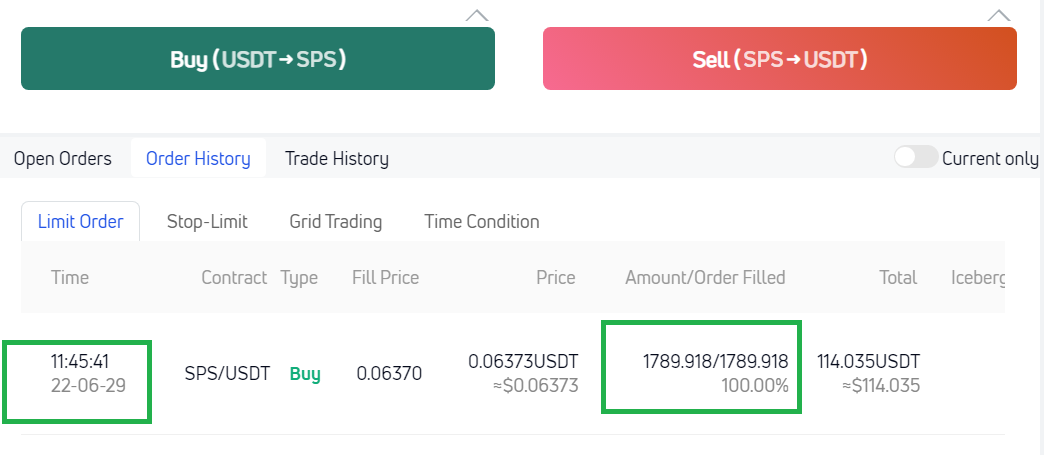 after completing my order, i got total amount of sps in my exchange wallet

it is my today investment in my splinterlands gaming project. but here i want to show you one things more, daily i am playing splinterlands game to win more more focus chest points
My today Focus chest reward
there is one more my daily plan is that i play daily many battle to win more more daily focus points every focus points bring more chest to me, and end of the day i unlock my daily focus reward that increase my splinterlands power and so in daily chest i earned DEC ,MONSTER, CARDS PACK THAT increase my splinterlands power, this time my splinterlands power is total around 89700 but i want to gain 100k as soon as possible, hope i will be able to achieve the target of 100k splinterlands power in mid of next month..
my today splinterlands focus reward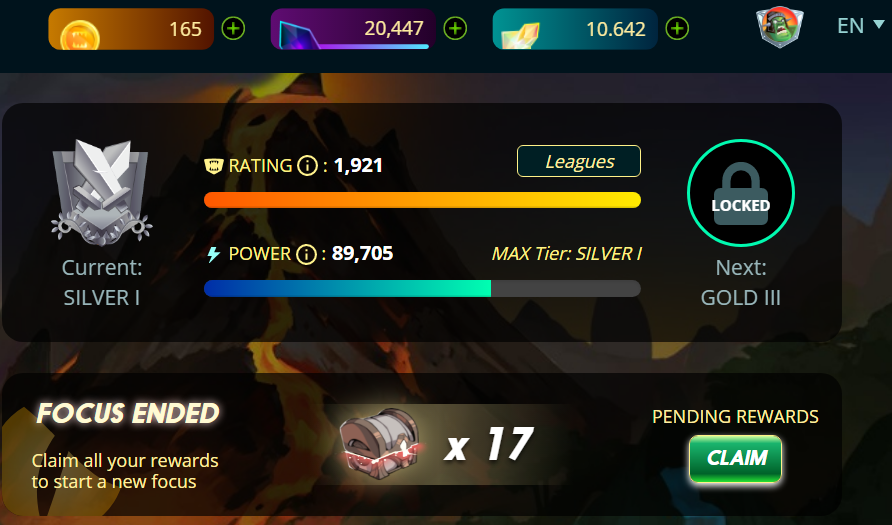 now i clicked on my claim button, and i got total 17 focus chest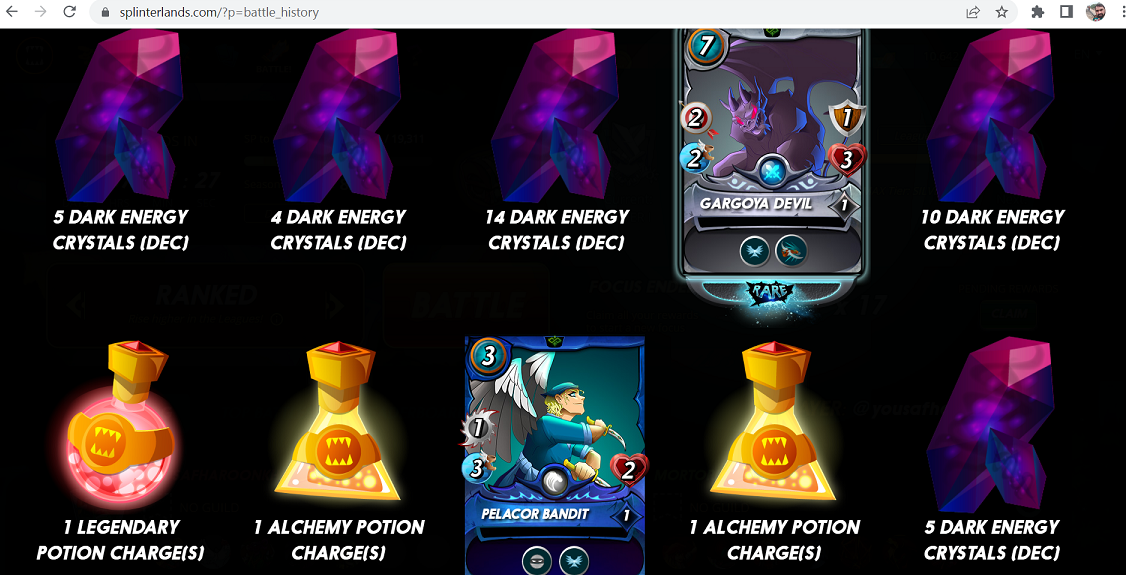 i opened 10 chest , i got 38 DEC , these 38 dec will increase my airdrop reward so it is more victory today,, i also got Gargoya devil it is rare monster , i got 1 legendary potion and 2 Alchemy potion , so good click


it is my today investment in splinterlands, hope you will encourage me, thank you very much for reading my post
i all exchange screenshot gained from my exchange account exchange

@yousafharoonkhan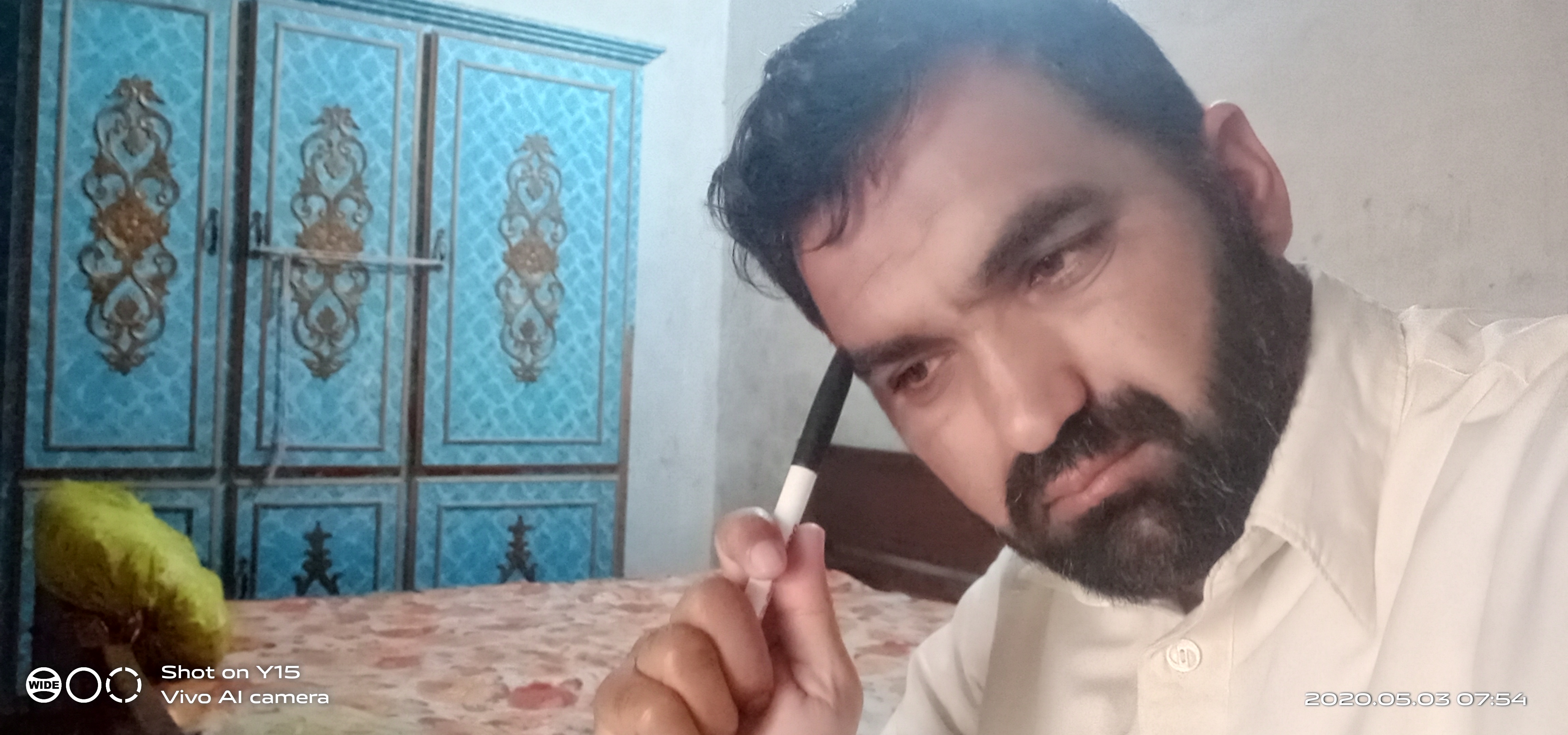 I'm Yousaf ,my profession is teaching, writing, i love food, travelling,photography and splinterlands gaming, and sportstalks and 3speak very much. i am using hive since 2017.
if you love to read about love, you want to get motivation , if you like #nature #thoughts #yousafthoughts #photography #food #love then follow my blog. you will find every text that will give you satisfaction to your sould, my purpose of every talk and text is to give you satisfaction, if you will read i will get satisfaction.
yousaf mean beautiful and thoughts mean thinking, feeling, so its mean beautiful thoughts, positive feeling, if you want to read positive thoughts or you want to write beautiful thoughts then use #yousafthoughts thank you very much for reading my post, plz write comments under video or text to guide me more about this topic.
Subcribe my other social profile
Sign up Hive
My 3Speak Channel
My Hive profile
My Dtube channel
My Youtube channel
My Twitter profile
---


---
---
---