Splinterlands passion : My Great plan for coming Rift Watchers || Opening of four chaos legion packs today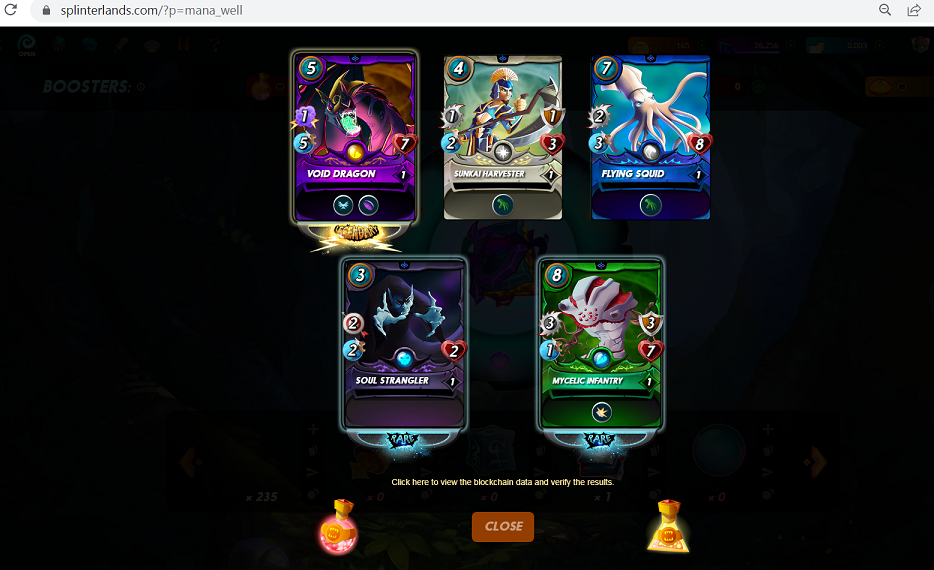 Hello my splinterlands family !
today again i am back with my new opening packs post, today i openened total four chaos legion packs, and my thoughts was that i would be able to hunt any best summoner but i did not get good back from the opening the chaos legion packs , my total invest was $16 dollar , but i got only maximum $3 dollar monsters in the opening and but i am happy that i Got VOID DRAGON , it is new for my team, i had no this monster before, so i am happy that today i got one new great VOID DRAGON, it is LEGENDARY Dragon Unit , it has great ability of evading the opponent attack, and second it has great ability of reduced demage from magic attack. these two abilities make this monster great, so now i will place this monster in my future battles that i am going to start from today.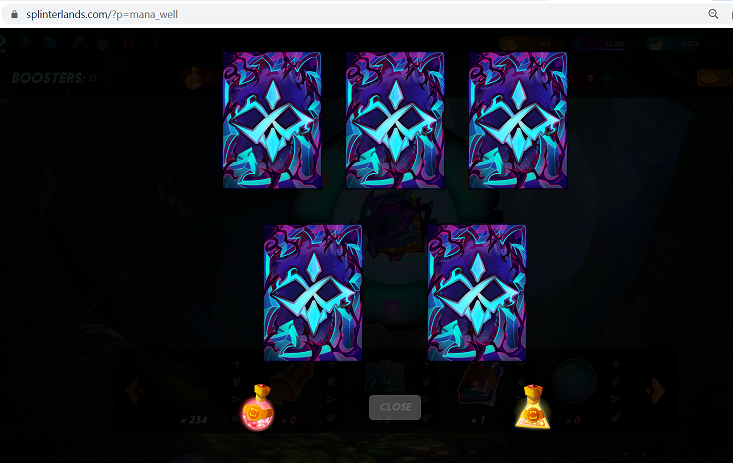 when i opened first two packs, i was thinking, today my luck is not good, but at the end of the unboxing all my four packs, i thoughts for fews mints that my every cards has its importance, and in future i will use my every monster to increase my level of every monsters, so i am satisfy and happy after investment in splinterlands, i will keep continue my this exploring the news packs, but now my great wish is that i have to save my money to buy Rift Watchers, so i do not know , how much Rift Watchers packs i will be able to buy, but my first target is that i have to buy minimum 100 Rift Watchers packs, i am not very much rich, but i am trying my best to save my money, if Rift Watchers do not get start sell in one month then i will be able to invest 1000$ , but this time, i have full plan to invest 500$ in Rift Watchers packs. but it is my luck, that how much i can buy at the time of sale.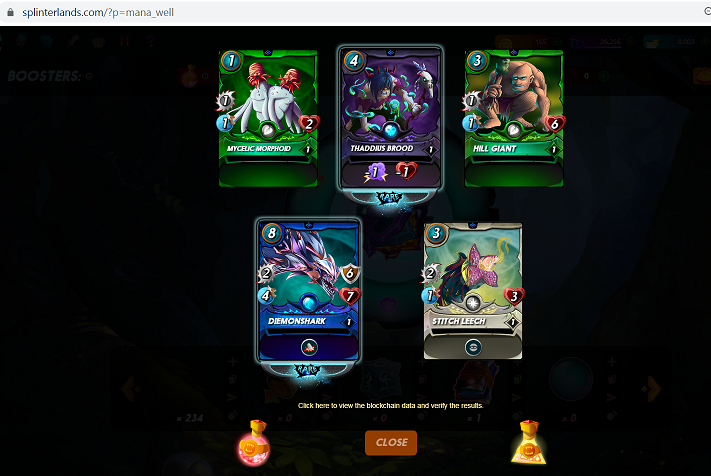 Why am i planing to invest in Rift Watchers
as splinterlands team announced that 80% sps will be burn that will be use to buy Rift Watchers, so in this way, there will be great benefits for sps stakeholder, and so i want to make my contribution to burn the sps and also want to get new edition that are really very rare that are Rift Watchers. i know ,every splinterlands lover is waiting very anxiously to buy Rift Watchers like me, but now i am trying to buy more more sps from exchange of hive .
how can i achieve my goals of buying at least 100 Rift Watchers,
my splinterlands post reward will be use to buy Rift Watchers,
i will use my sps stake reward to buy Rift Watchers,
i will sell my dec to buy sps then i will invest my sps to buy Rift Watchers,
i will try to take participate in every week battle contest and also in other splinterlands contest that will help me to increase my sps after exchange with hive
i will use my fiat money also to buy sps
my primary target is to buy 200 Rift Watchers, and but minimum target is 100 Rift Watchers, packs, so that is great move to increase my splinterlands dream account.
my satisfaction
i am very much satisfy with my investment in splinterlands, i am very much feeling proud feel that i am part of the splinterlands since 2018 , i did not sell a penny monster or any rewards that i earned from splinterlands, but i am reinvest again again into my splitnerlands account, so now i have good splinterlands power and monsters that give me great opportunity to win more more battles, so today i am very much happy, that i invested my asset in splinterlands, and now splinterlands is one of the biggest nft game.
thank you very much splinterlands
---
---