Drawing an animated cat.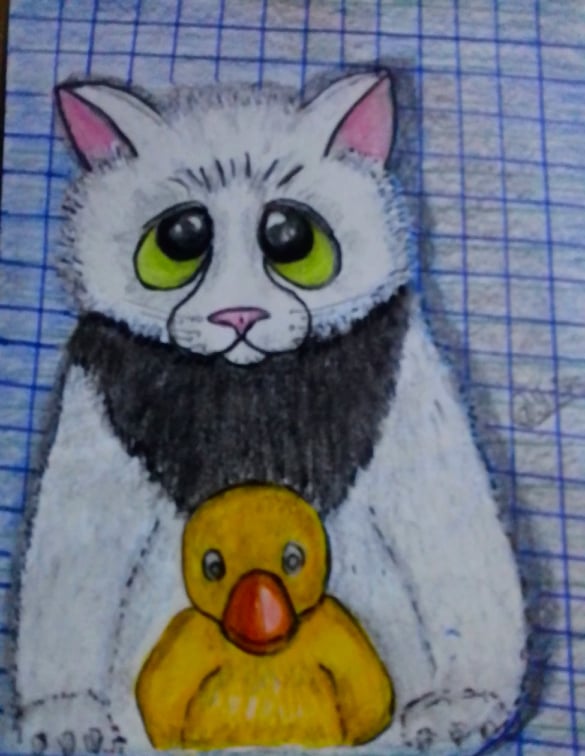 friends, today I was inspired by a cute cartoon of a cat as the main figure and a toy duckling.
With charcoal pencils and colored pencils, make this cartoon where he comes out with a toy duck.
I used colors like pink to color the ears, black for the chest part and simulate the fur and with the liquid eraser simulate the white fur part. To color the duckling I used yellow and orange and highlighted with the yellow and orange marker.
Saludos amigos, hoy me inspire en un lindo dibujo animado de un gato como figura principal y un patito de juguete.
Con lápices de mina de carboncillo y lápices de colores realice este dibujo animado en donde sale con un patito de juguete.
Utilicé colores como el rosado para colorear las orejas, el negro para la parte del pecho y simular el pelaje y con el borrador liquido simule la parte del pelaje blanco. para colorear al patito utilicé el color amarillo y el anaranjado y resalté con el marcador amarillo y el anaranjado.
Procedure. . .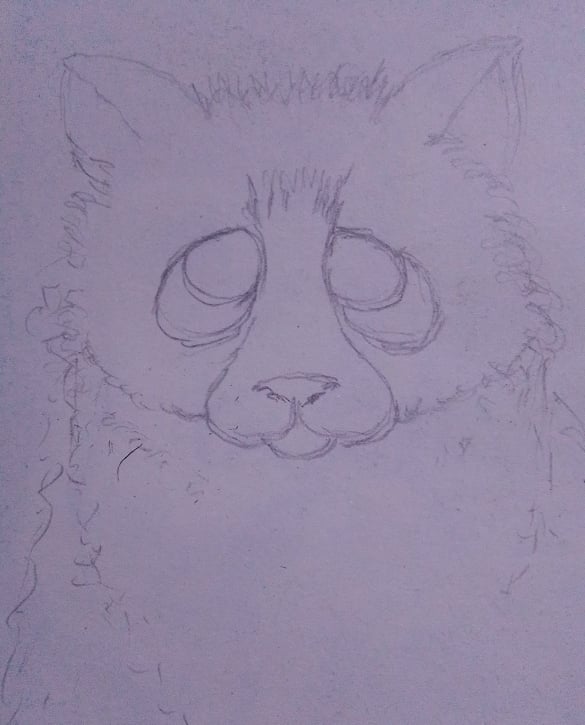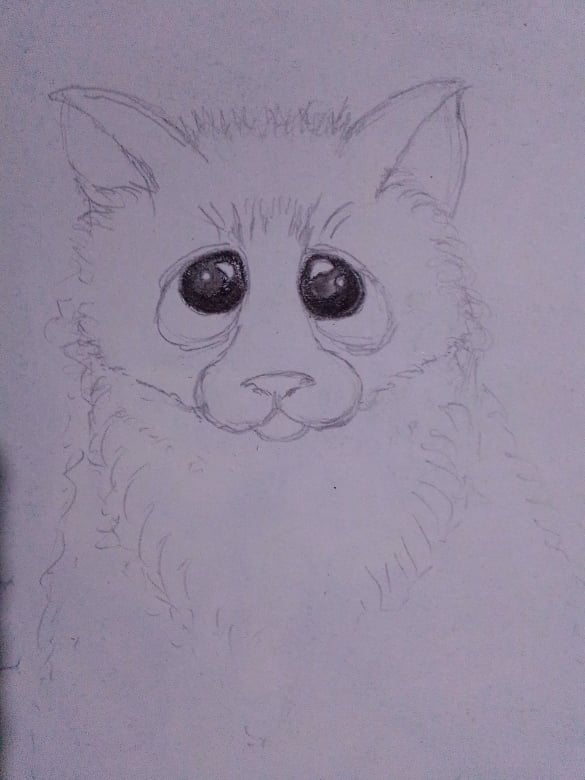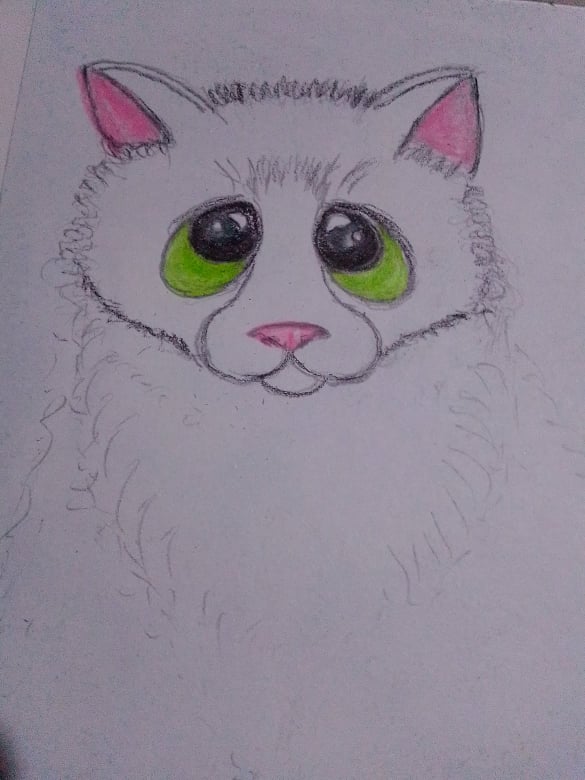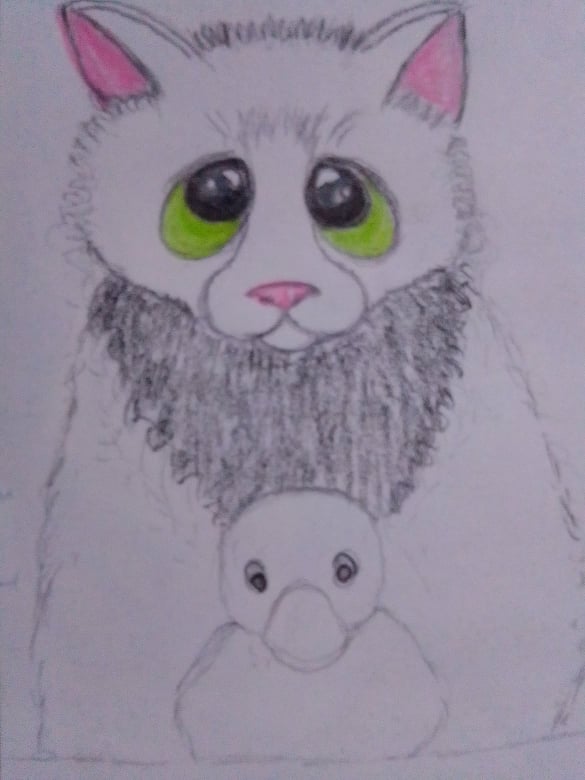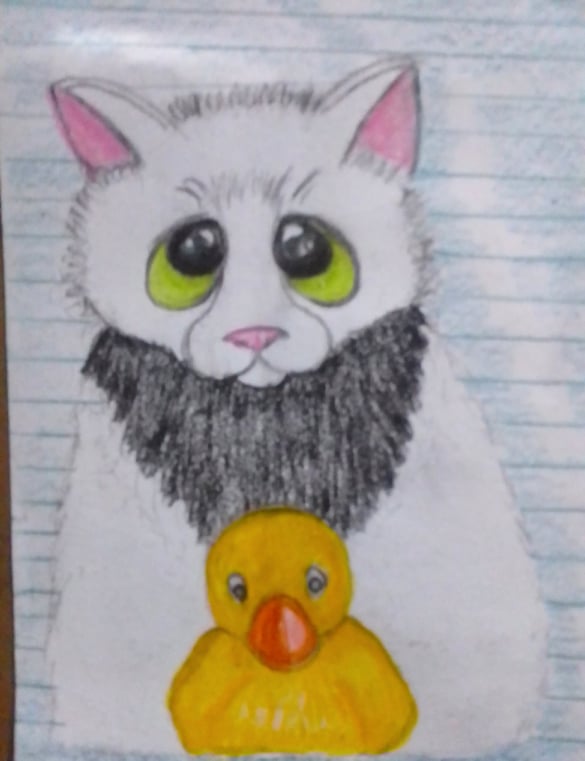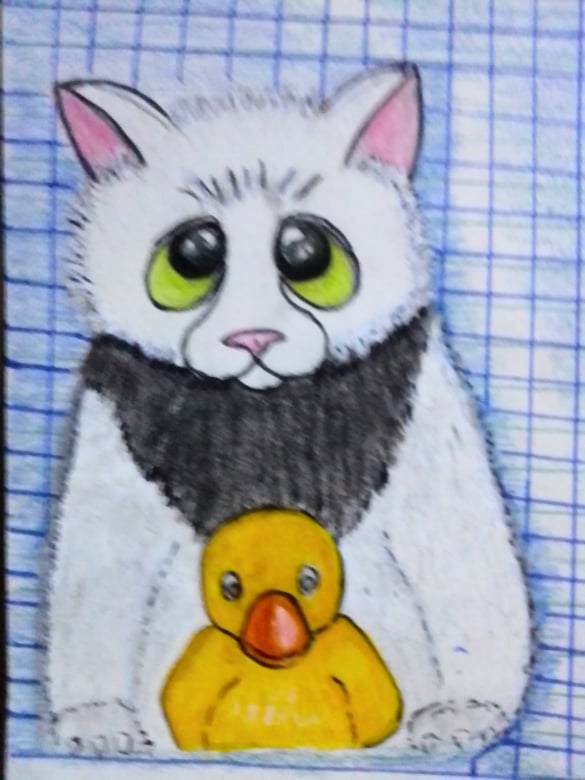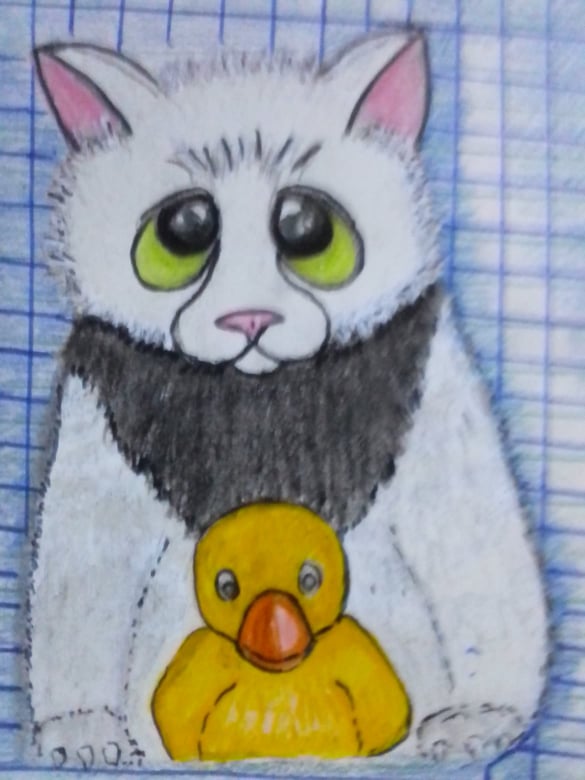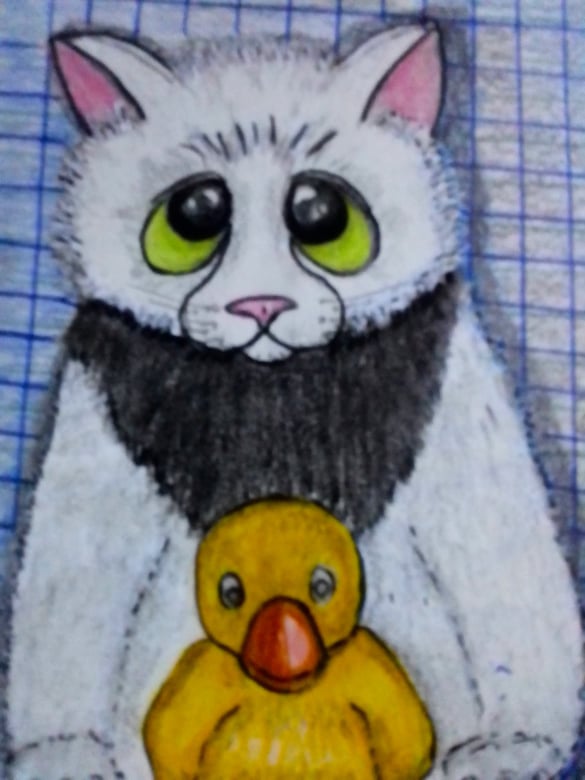 In the background I traced lines with the blue marker and then applied color and with the 6B pencil I made shading and highlight lines on the contour.
See you soon friends. . . God willing.
En el fondo tracé lineas con el marcador azul y luego aplique color y con el lápiz 6B hice sombreado y resalte lineas en el contorno.
Hasta pronto amigos. . . Dios mediante.
---
---