Bringing a Gift for a Beloved Friend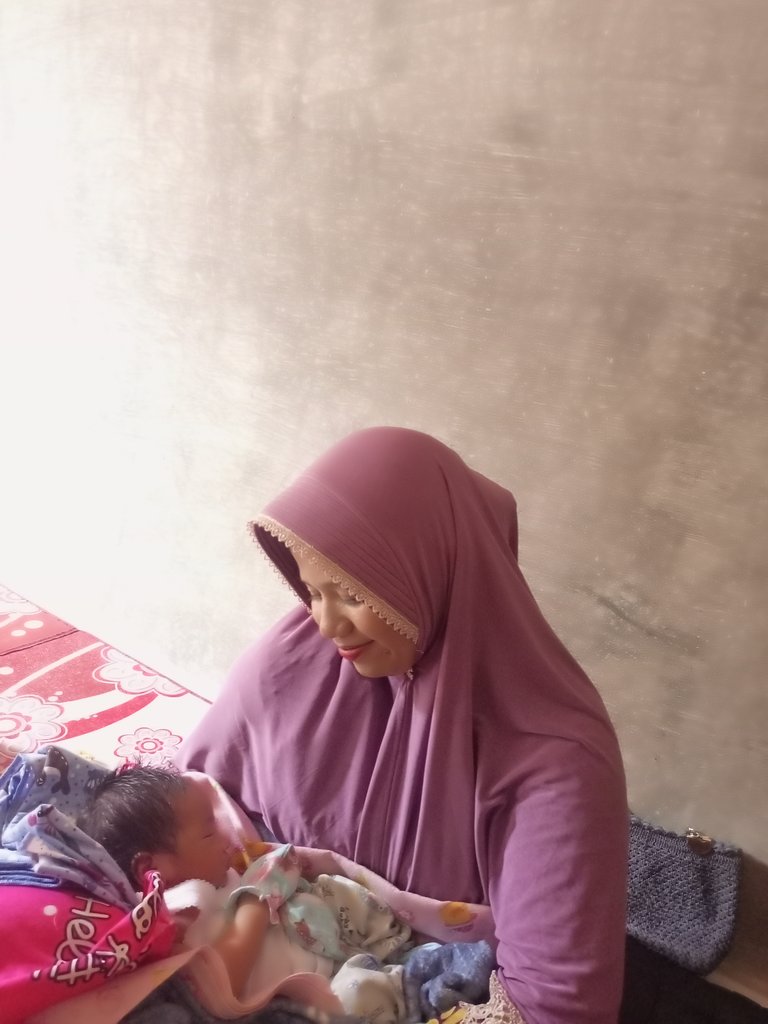 Good night hive friends, see you again with me @yulia hive, at this meeting I want to tell you a little about choosing a special gift for my best friend's child who has just given birth for more than a week.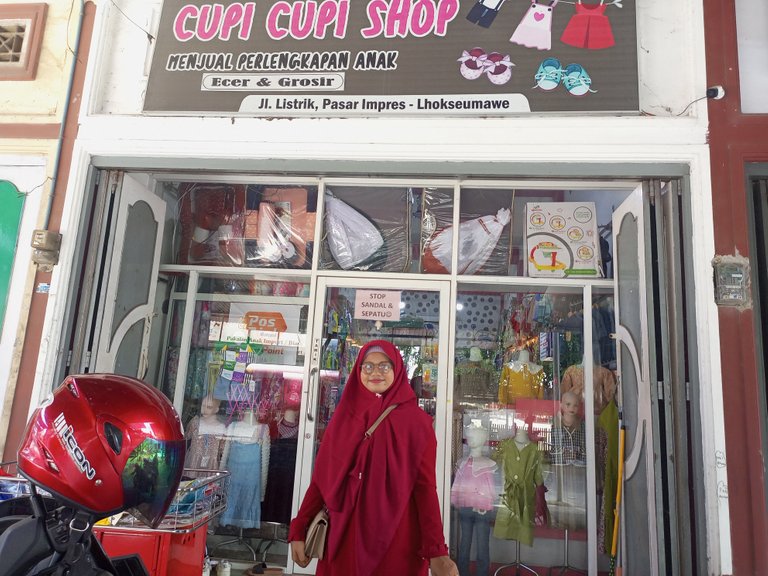 the first I went to a shop called cupi-cupi shop.
which is located in the city of Lhokseumawe.
This shop sells a wide variety of baby items.
children and even adults too, this shop is very crowded with visitors and has been widely known by other people.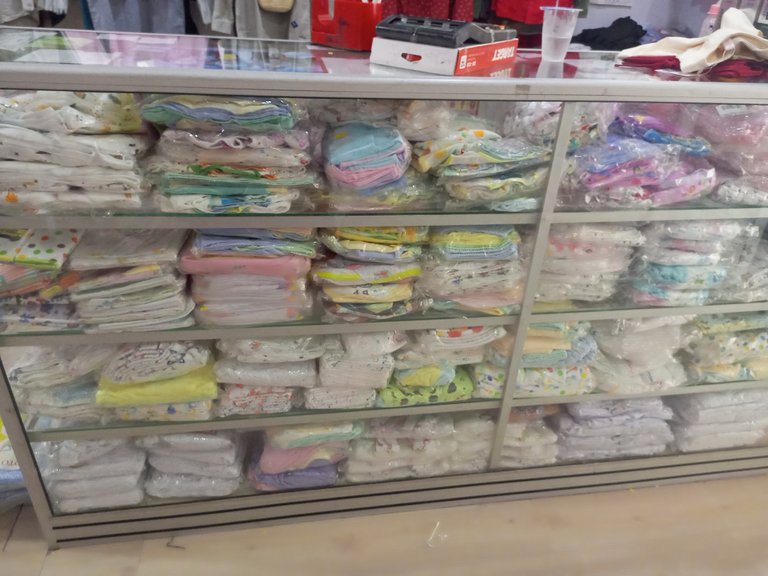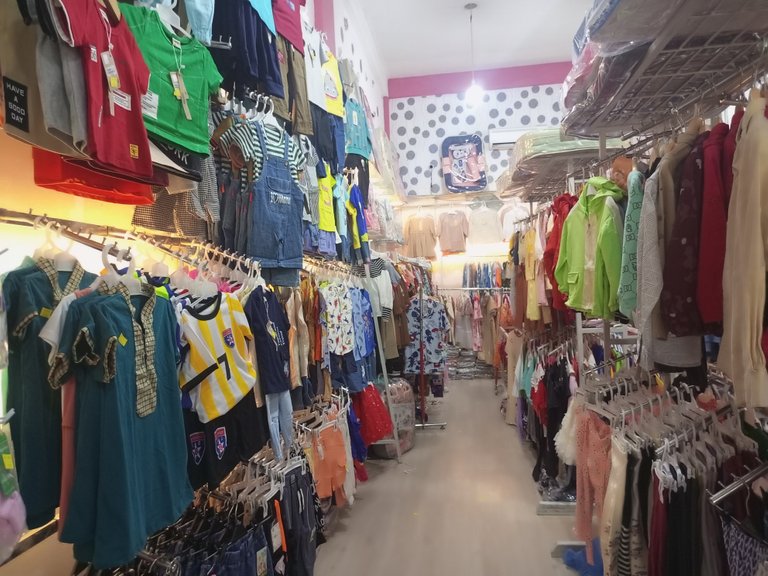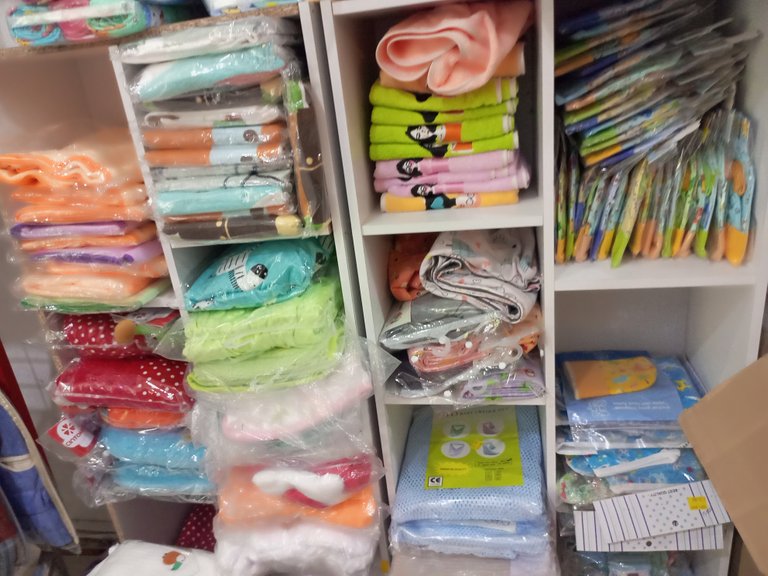 here sells various kinds of baby clothes, slings, baby mattresses, children's clothes, and many other equipment, this is the most complete store with a lot of inventory and neat and clean.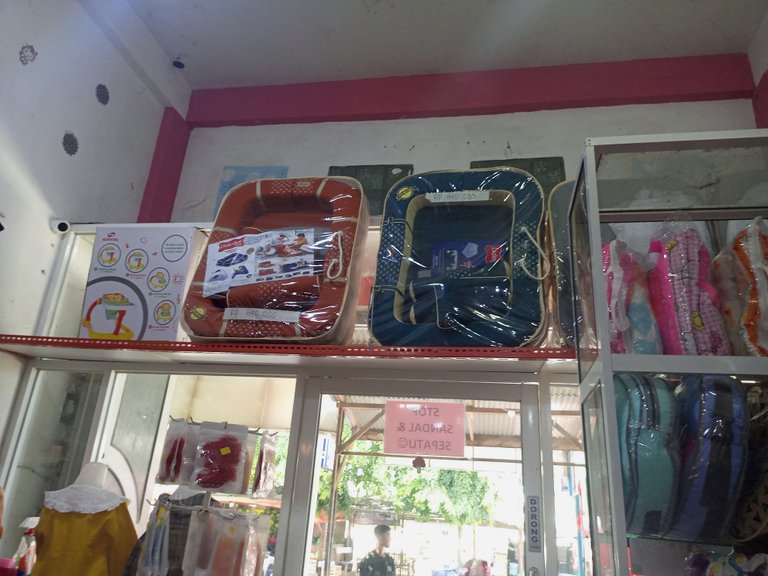 after I was ready to buy a gift, I rushed home to visit my best friend who gave birth, when I got there I also had time to hold a very adorable baby, the baby was also a boy.
who is very handsome.
it would be nice if we could visit each other and spend a lot of time with our beloved friends.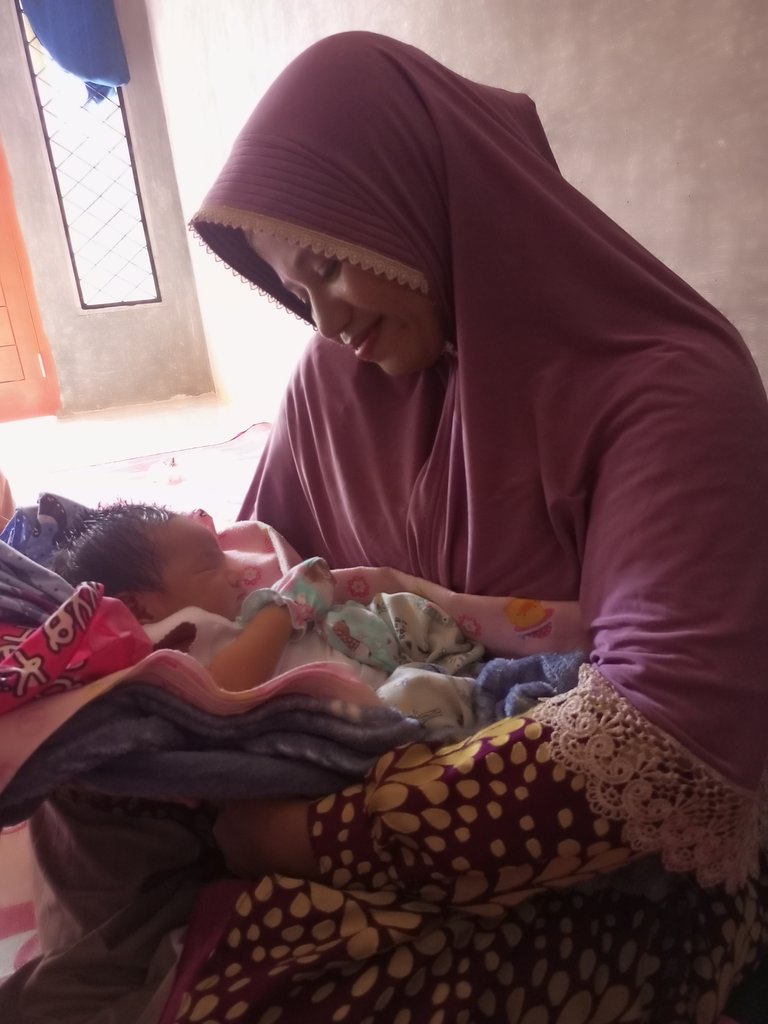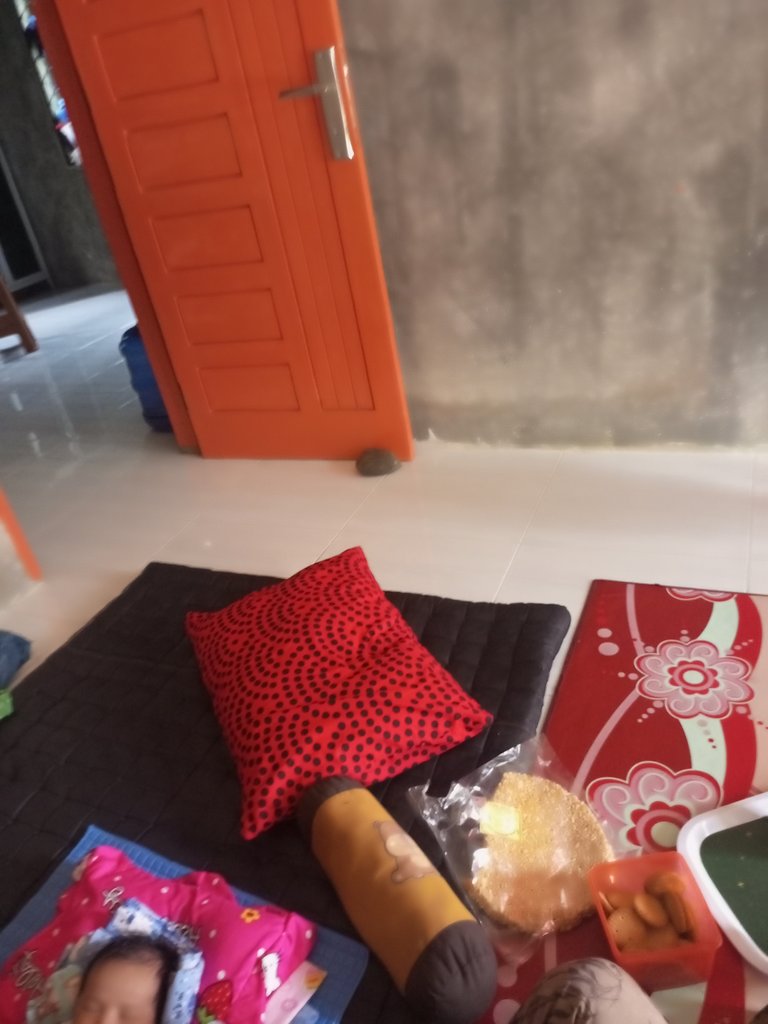 then I was also greeted very well by my best friend, starting from making drinks, cakes,
and laugh together together.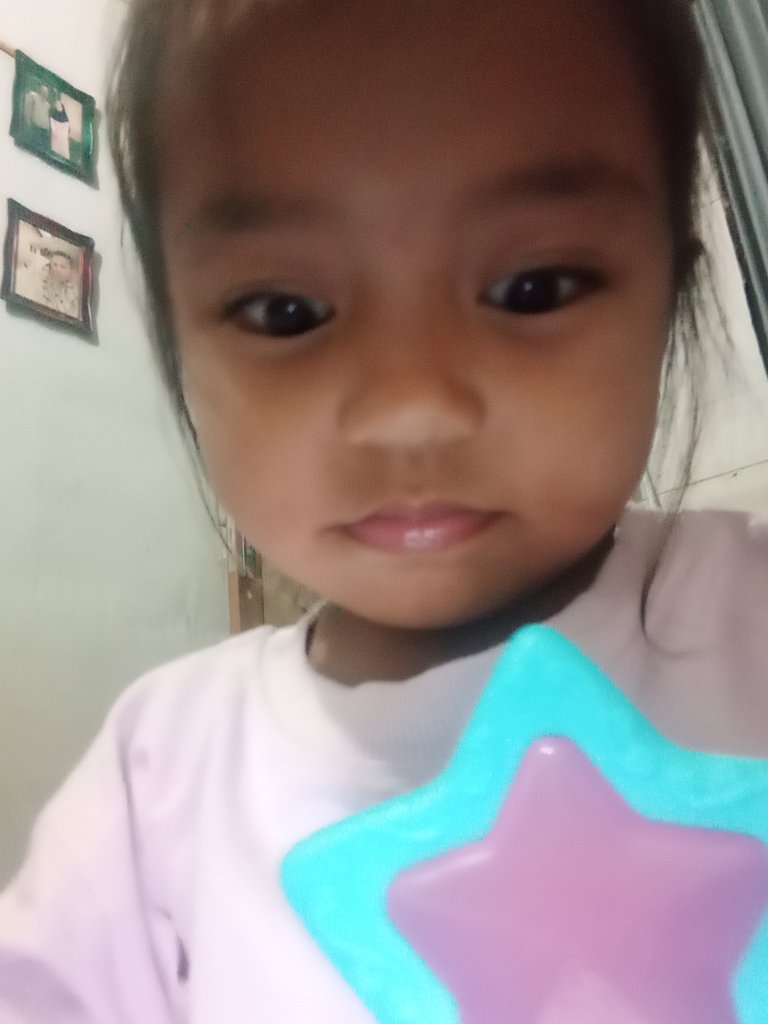 but there is one funny thing when I visit my best friend, namely my own child who is almost 4 years old.
he is very jealous and angry when I hold someone else's baby or child, it doesn't matter if it's a relative or anyone, as long as I start holding him or be nice he's already upset, but I really understand my child's behavior because I know he's just a small child who still wants always pay attention, and also want parental love only for him, but as a mother I also always teach my child an independent attitude, slowly he can be independent, starting from wearing his own clothes, bathing himself sometimes even eating alone, good habits must instilled in a child from a young age, but what he has not been able to do is come to terms with the situation when I approach many other children or carry babies.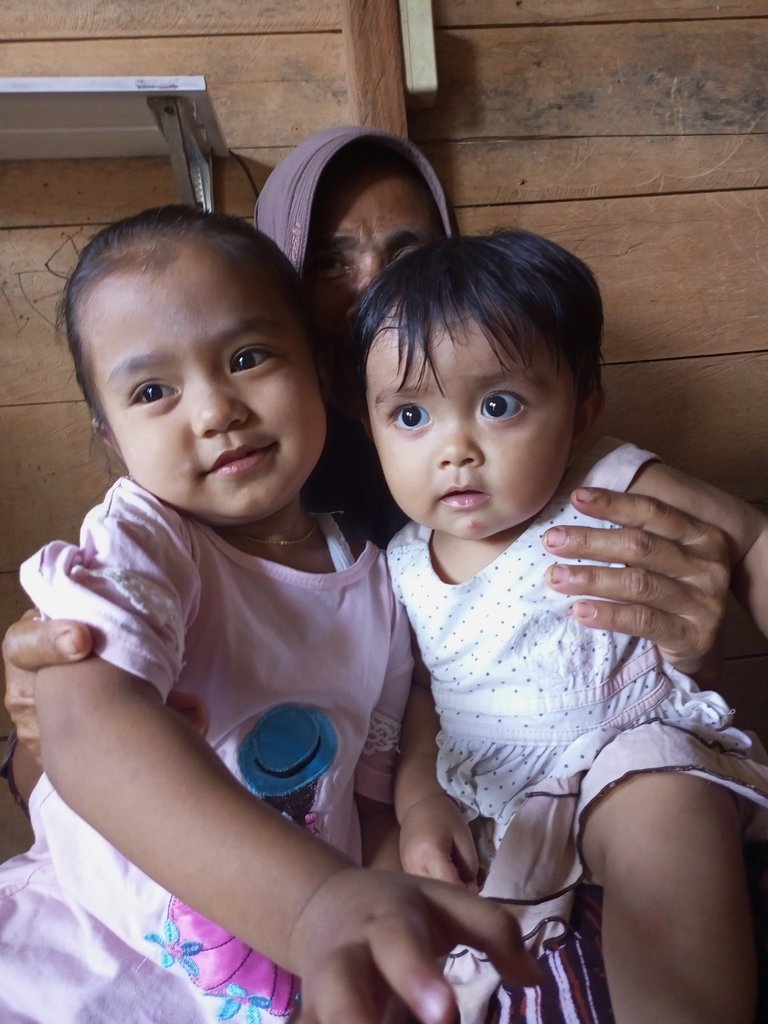 I also hope that my son can accept the situation that he also needs relatives, especially family.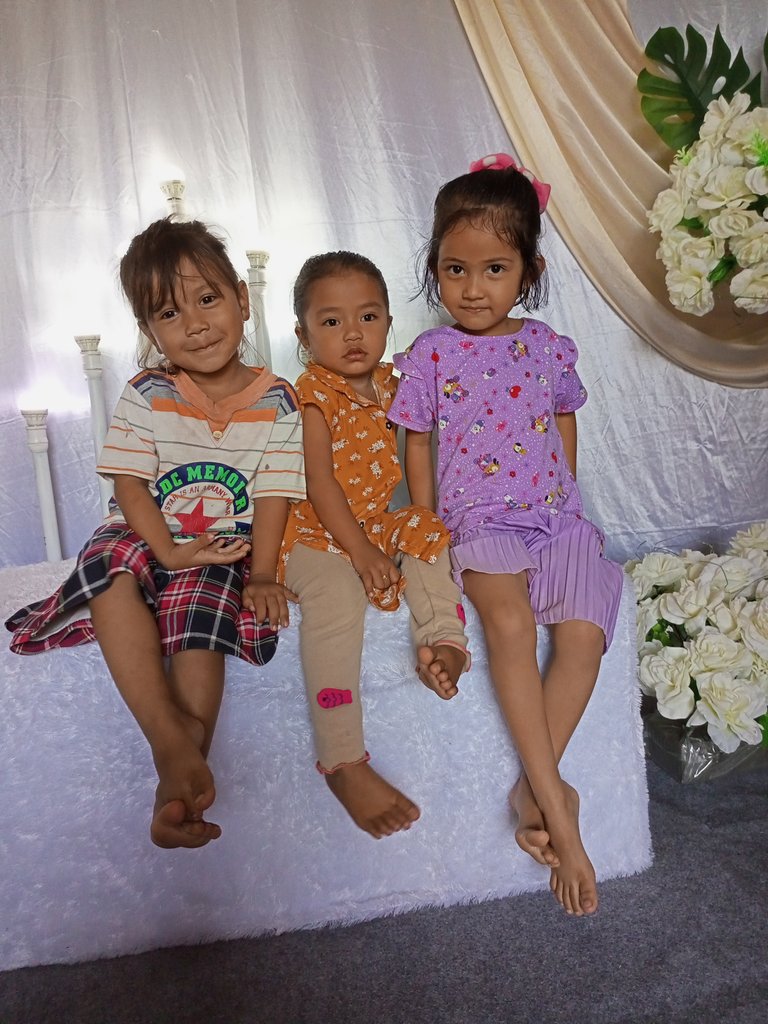 maybe this is all I can tell to all hive friends, if friends want to give criticism and suggestions, you can in the comments column, thank you all friends who have listened to my story to the end.
greetings
---
---