Difference Between Urea Fertilizer And Phonska Fertilizer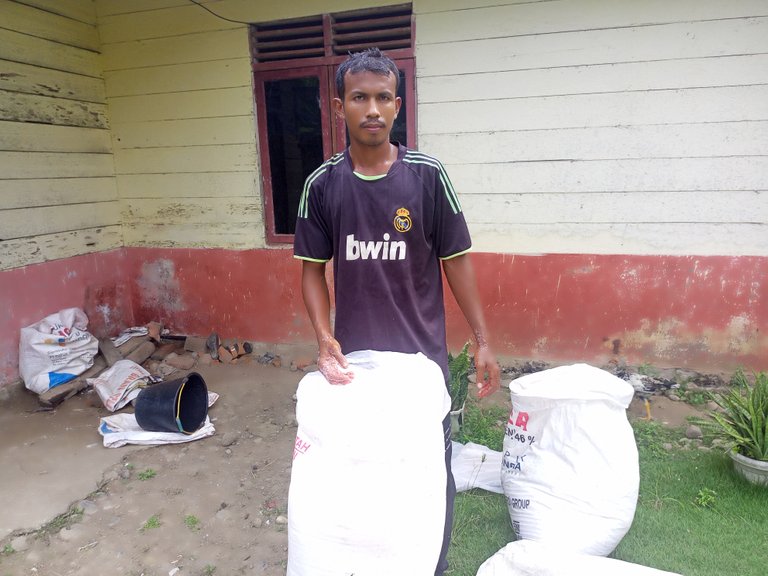 Good night hive friends, how are you all, hopefully we are all always in good health always.
on this occasion I want to tell you about the struggle of a husband for his children and also his beloved wife.
every day a father's job is to find halal sustenance for each small family.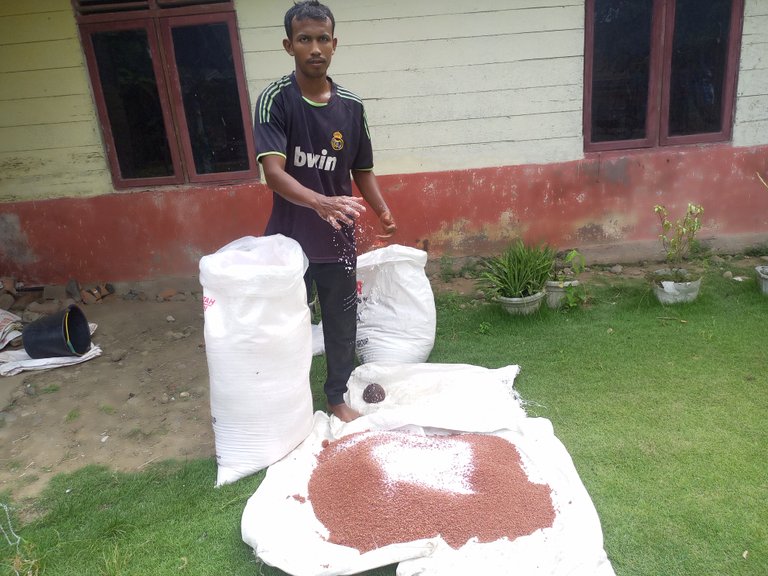 as well as my husband who works odd jobs, whatever he does as long as he gets halal sustenance, so many sacrifices of a husband for his family.
as a wife I also really feel sorry for a husband who is so tired every day, leaving in the morning and coming home in the afternoon, but all wives and husbands have different responsibilities that we must do.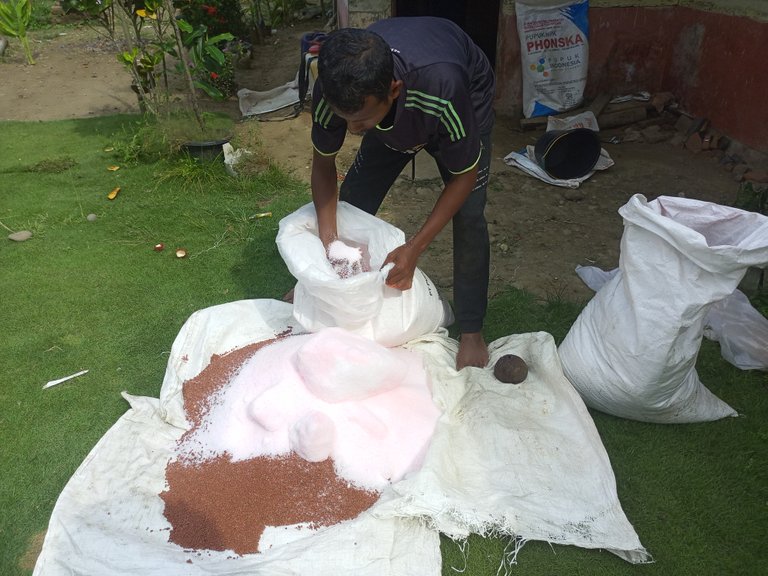 we also have a plot of rice fields belonging to our parents that we have to take care of in order to get satisfactory results, today's activity is the rice fields to fertilize the fields, the fertilizers used here are urea and poska fertilizers.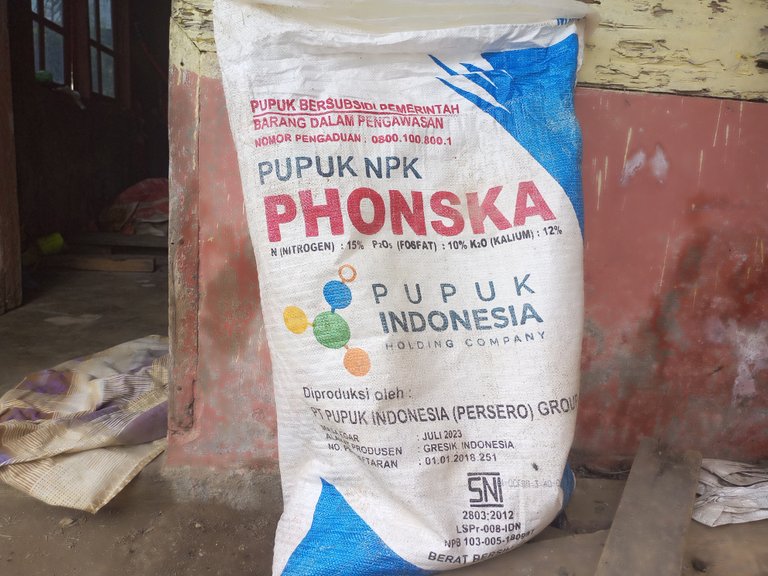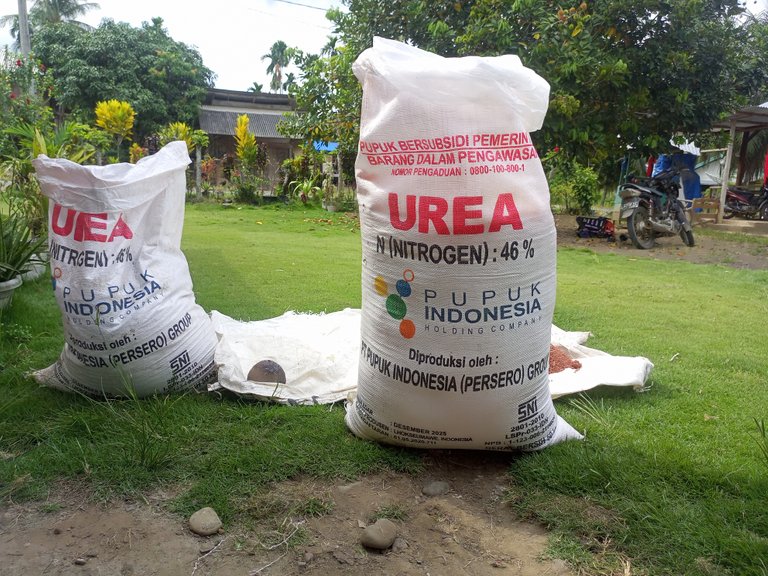 fertilizers are both different colors and also the benefits of each.
I will explain to my friends all the benefits of the two fertilizers.
First I want to explain urea fertilizer.
urea is a nitrogen-containing fertilizer that has high levels and is very good for plants.
Urea fertilizer can help accelerate rice growth.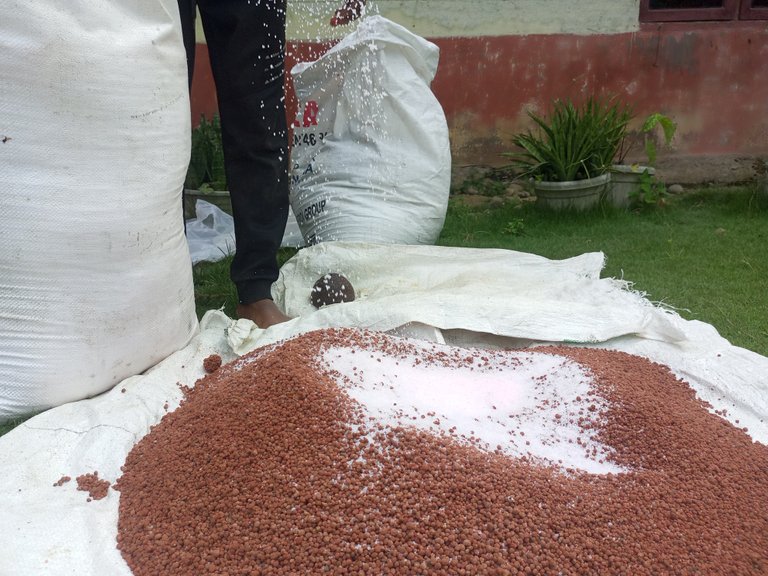 The first benefit of urea fertilizer is that it can make the leaves on plants greener and fresher.
secondly, phonska fertilizer can accelerate plant growth, so that plants can grow tall and have many branches..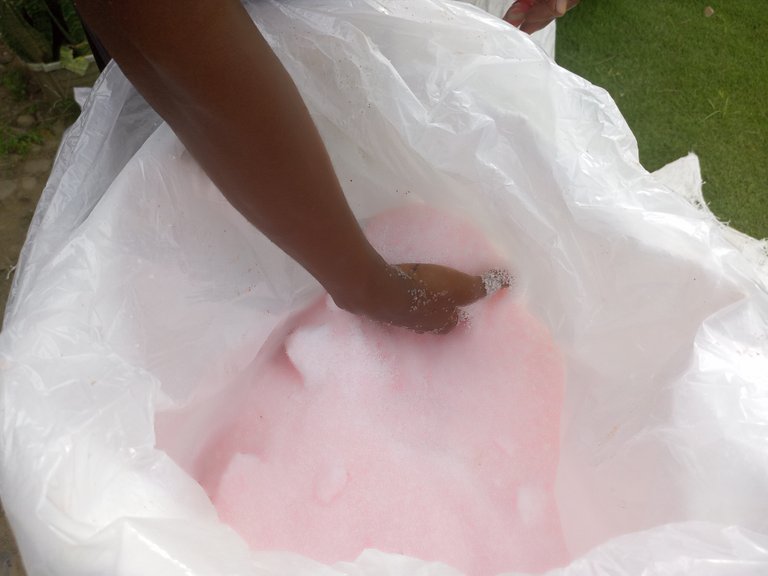 thirdly, this urea fertilizer can be used for any type of plant, and can increase good crop yields.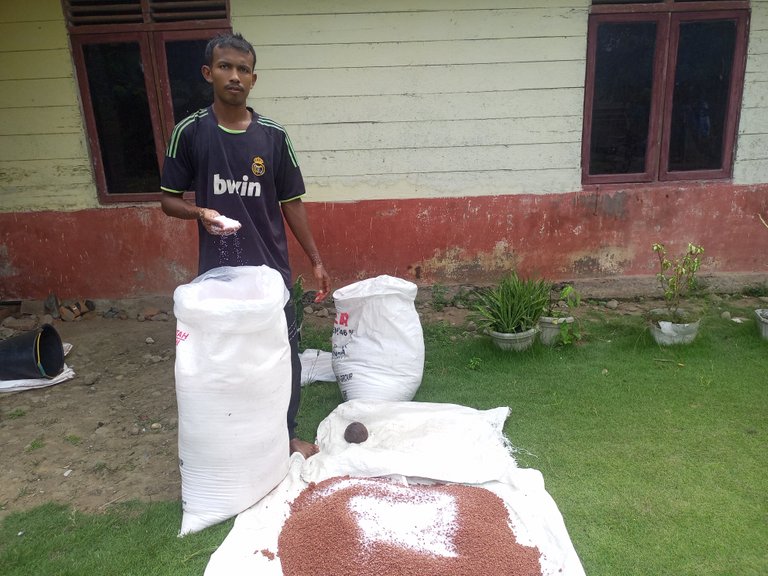 that's a glimpse of my explanation about fertilizer, and a little story about the sacrifice of a husband in seeking sustenance, hopefully whatever our efforts can produce good sustenance for our small family, because the name of business will always get good results, this is all I can tell me tonight, hopefully friends like my post, if there is something wrong in writing, friends can give criticism and suggestions in the comments column.
thanks.
---
---