Giving Gifts to Teachers on the Last Day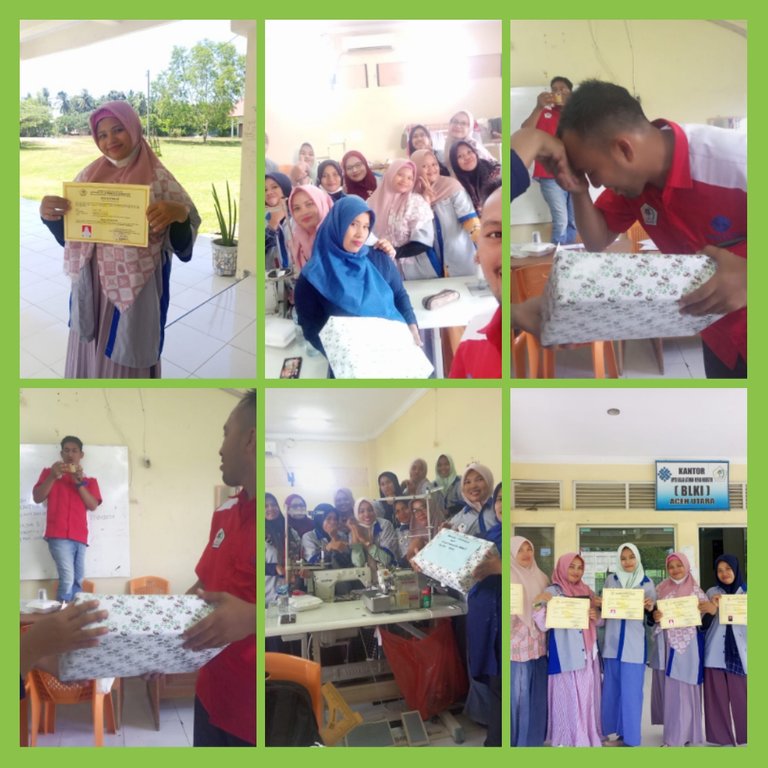 Hi hive friends, meet me again @Yulia hive.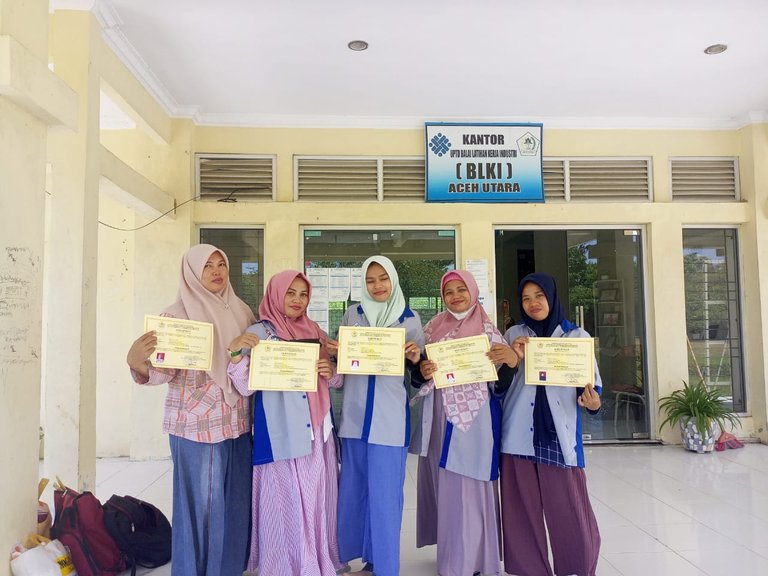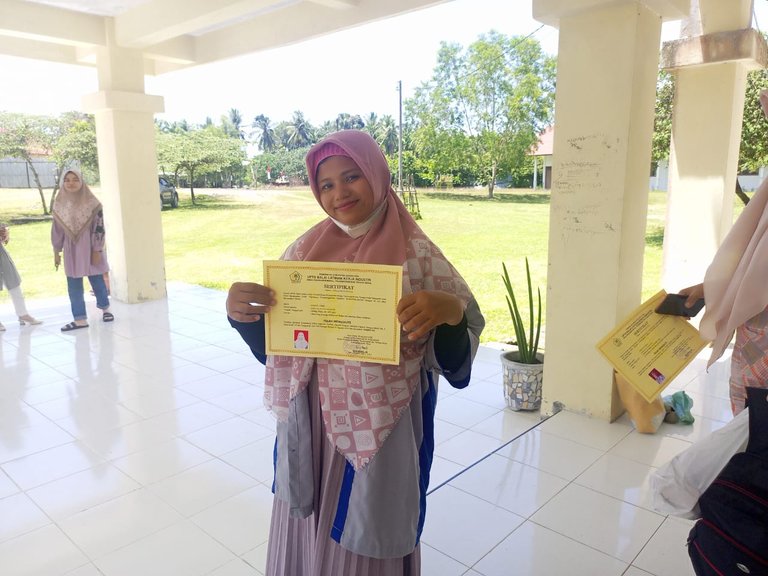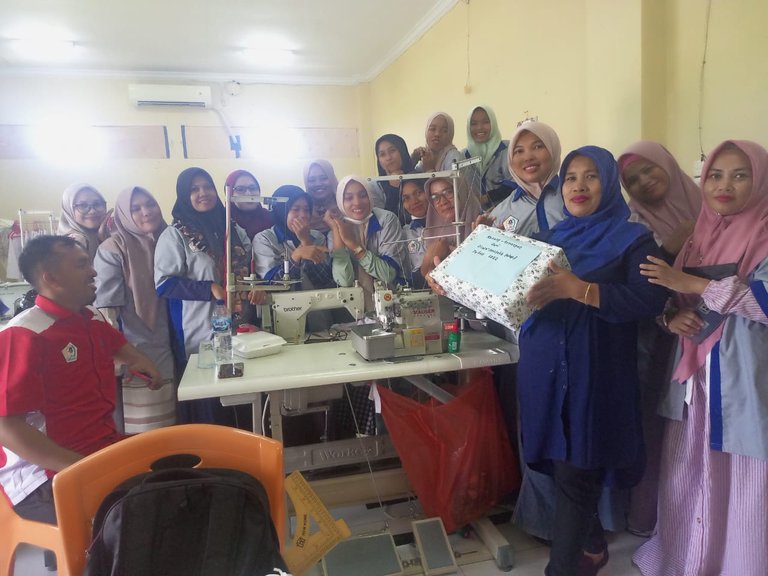 On this meeting I will tell you about our togetherness and our beloved teacher in the event of distributing gifts in the form of a token of gratitude for us students to teachers who teach us with sincerity and sincerity without any sense of complaining with shortcomings we are in the process of sewing for 33 days, we also take a lot of pictures together as an eternity that lives in each other's cellphone memory, today is a sad day too because the last time we met face to face with him because we also didn't study anymore at BLKI and also we will have our own activities and activities the next day.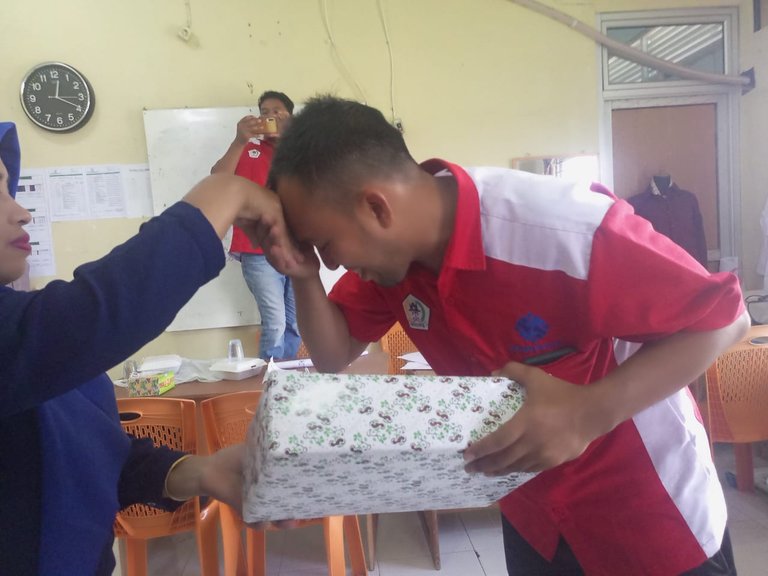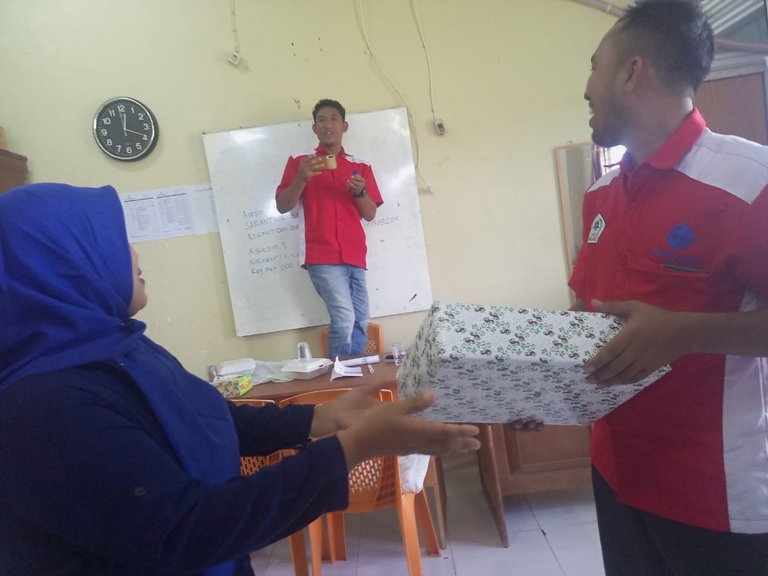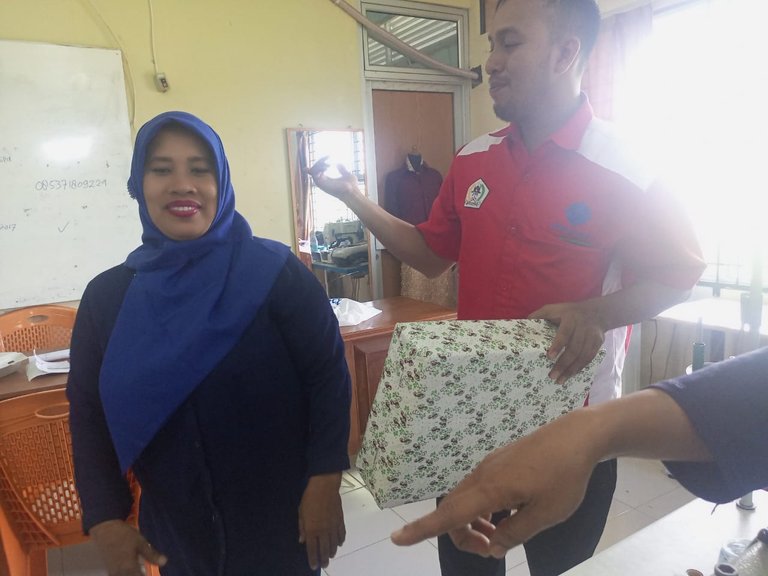 in our study class there was also one male student who took a photo with us female participants, we were all 16 students, 15 female and also 1 male at the sa
me time being an ustad in our class because he is a teacher of the Koran and also quite smart so there are many too the knowledge we gained from him, when we last met a friend today we felt very sad too, but we all can't always be together, then there is also something that makes our happiness increase, namely we get a certificate and have been declared competent at the BLKI office in north aceh After being given a certificate of the results of our efforts so far, Alhamdulillah, we got very good and satisfying results. We can also use useful knowledge for our future. Moreover, we are learning to sew.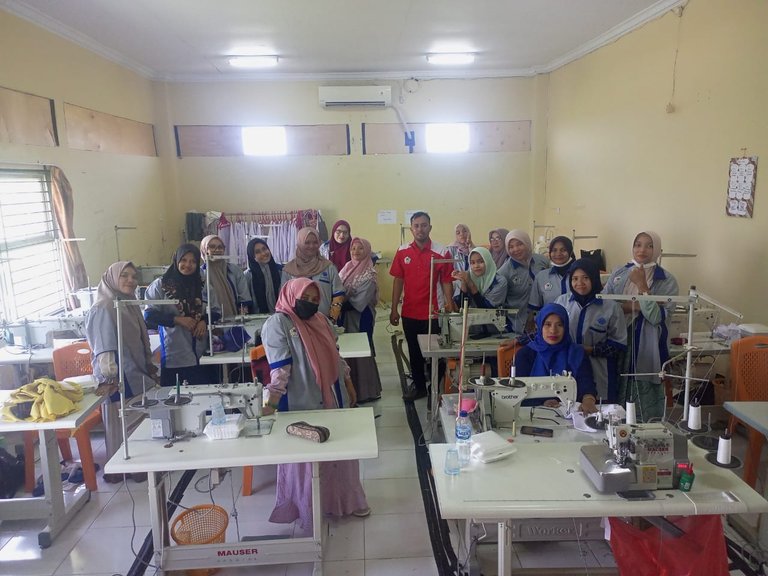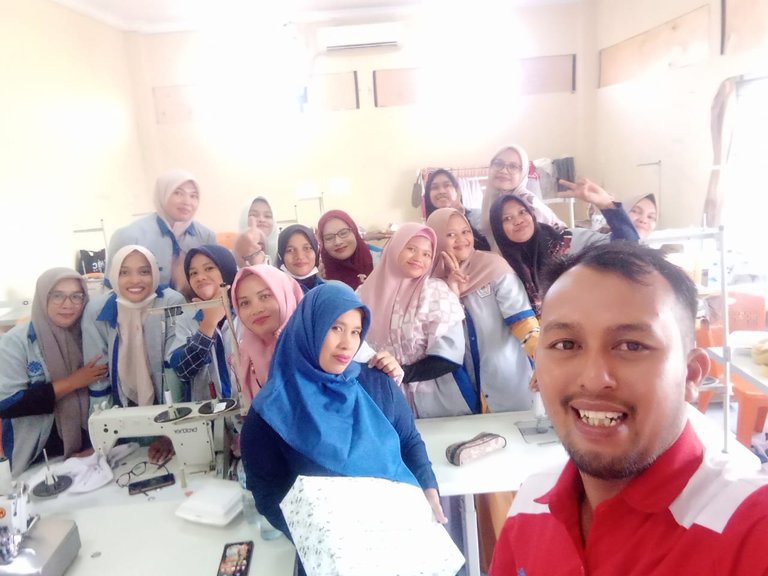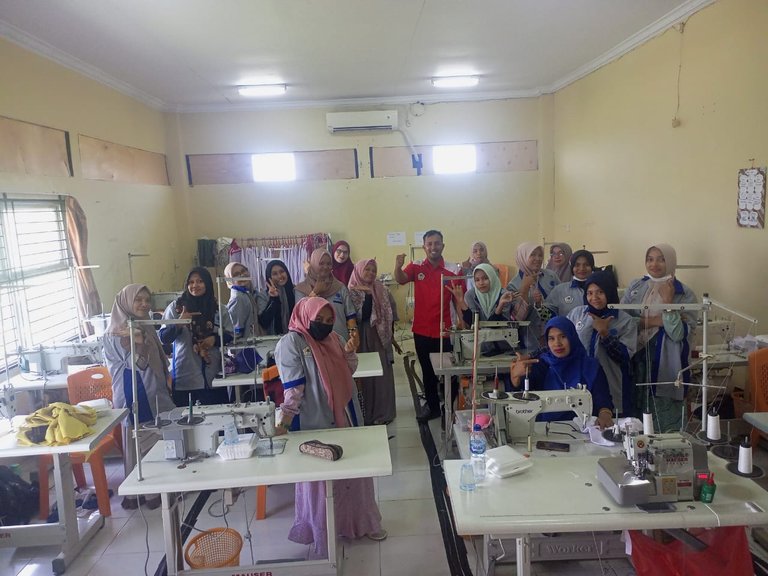 Alhamdulillah, it has been smooth and we can apply it at home so that we can become designers like my dreams. , pray for me friends that I can achieve success and I can also produce my best works, thank you friends for listening to my story today, I hope so.
---
---