Magnificent Wedding Party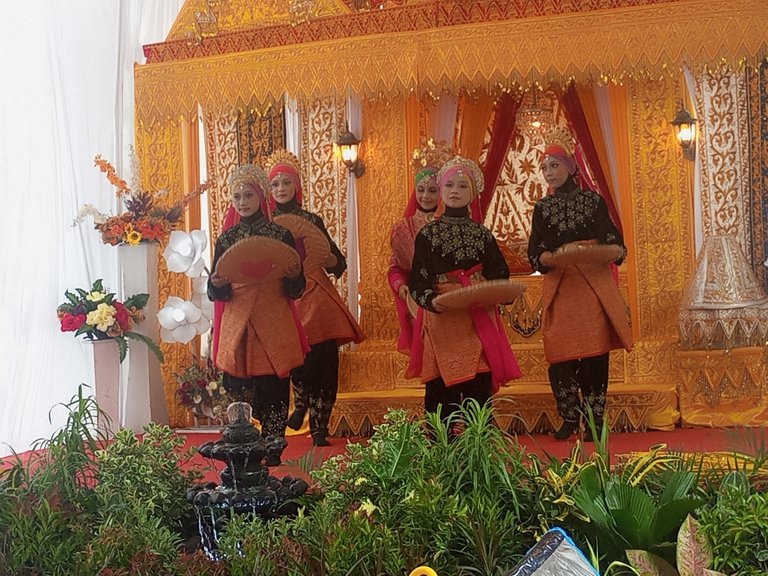 Hi hive friends all meet me again @Yulia hive at this meeting I will tell my friends about my daily going to a very luxurious and magnificent wedding party and also enlivened by many people and also other aceh celebrities to fulfill the invitation.
Coincidentally, the happy ones today are my close family.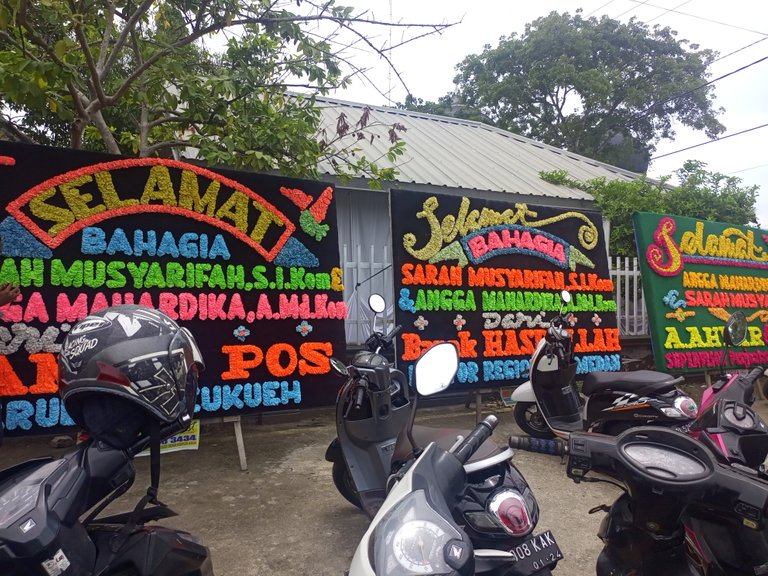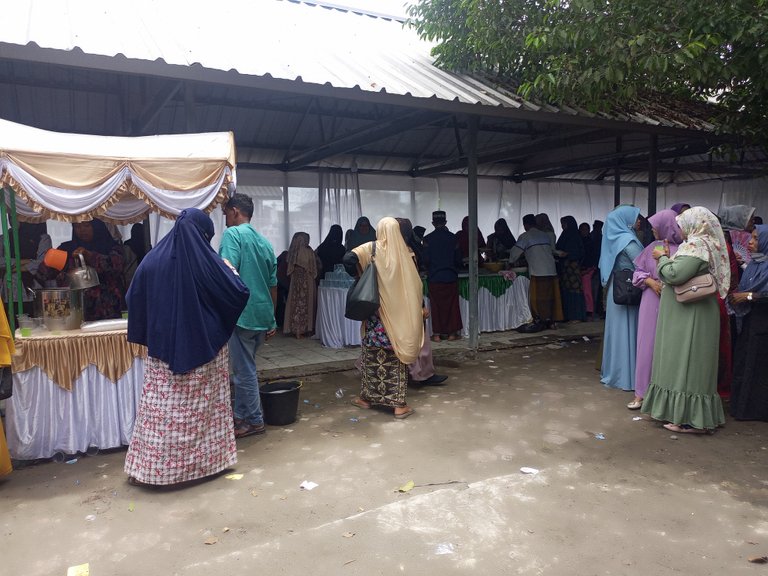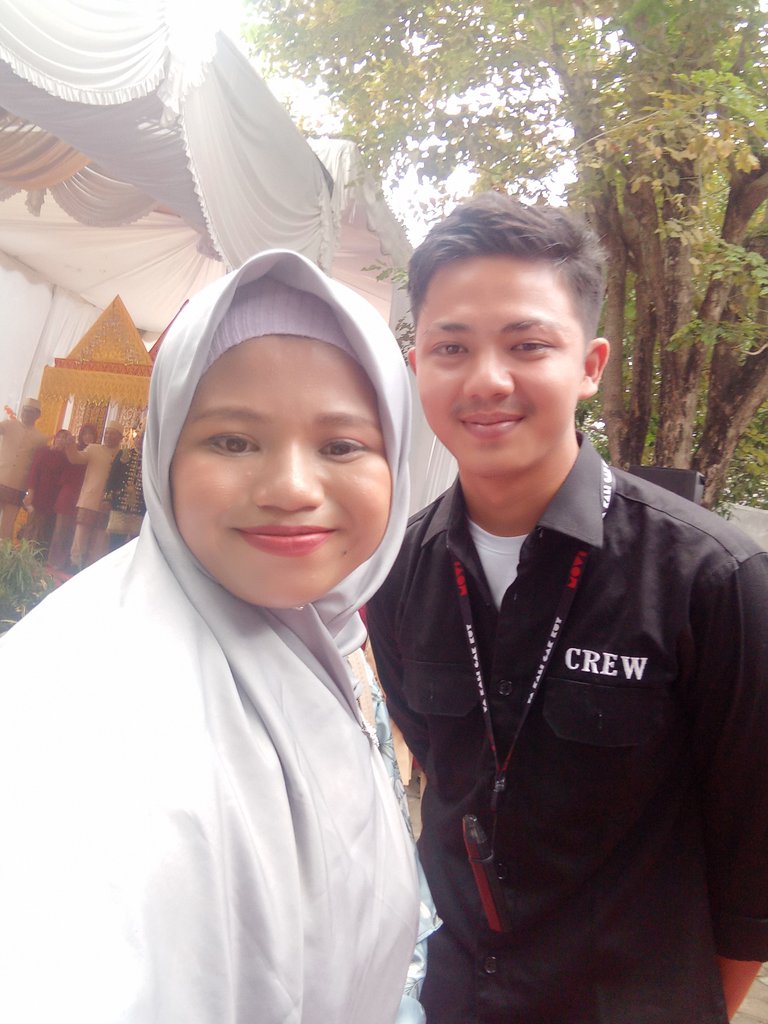 at this wedding ceremony, I saw many flower boards arranged neatly, these flower boards as wedding gifts that were specially printed for happy people. And also very many who presented flower boards arranged across the left and right side of the road.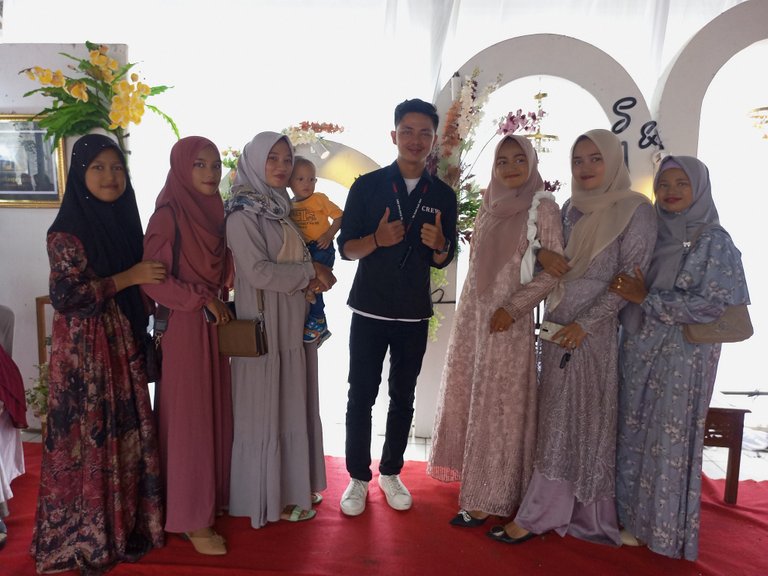 ![]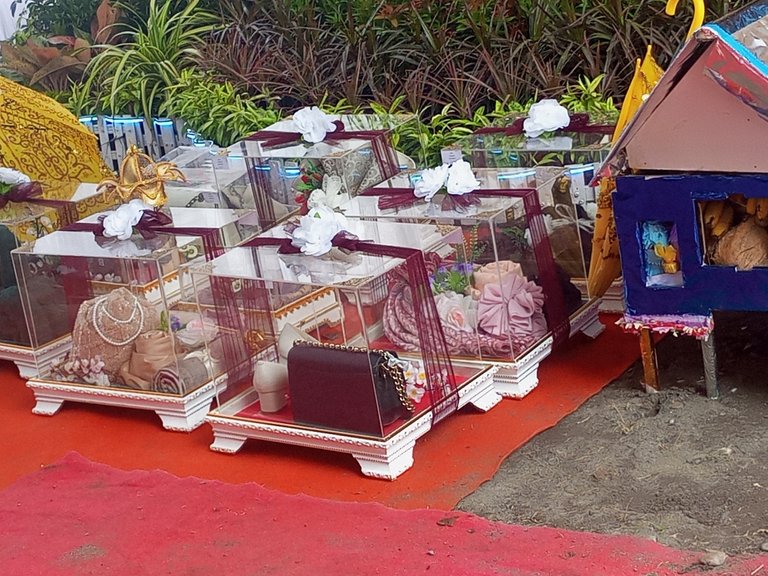 Besides that, I also saw gifts that were arranged very neatly and there were lots of them, friends,
It's understandable that those who attended the party were very crowded.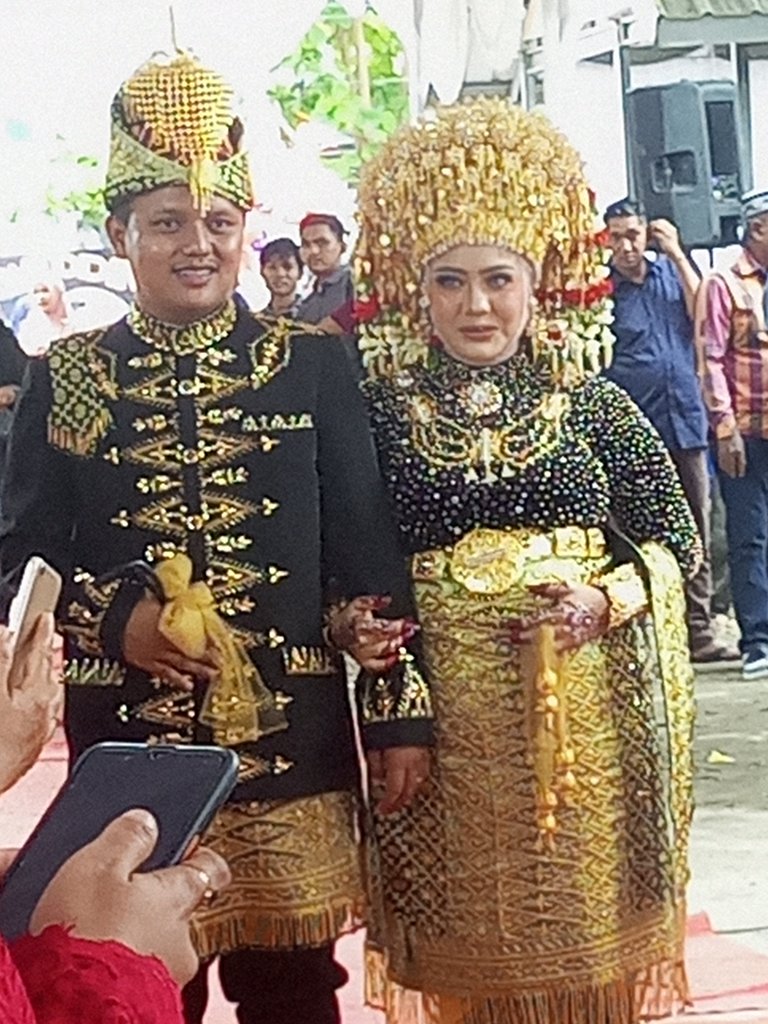 then the invited guests were also welcomed by the house who held the party, they were very friendly and very good at welcoming guests who attended.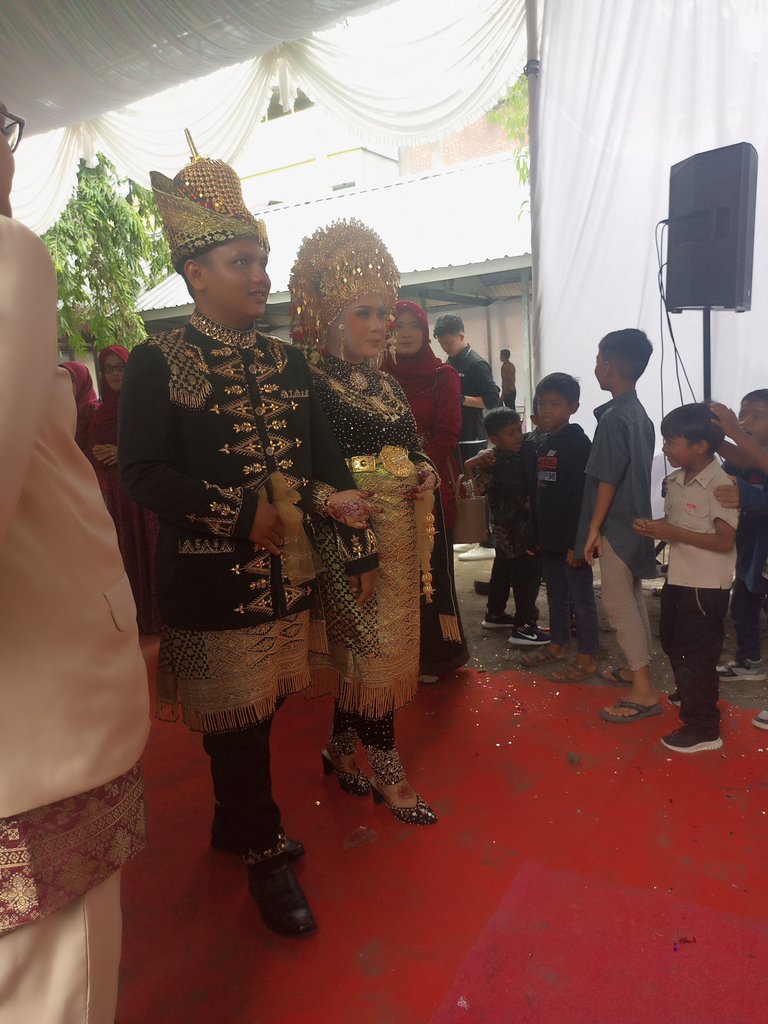 I also saw that the food provided also had to wait in long queues, there were too many invited guests, so they had to queue first.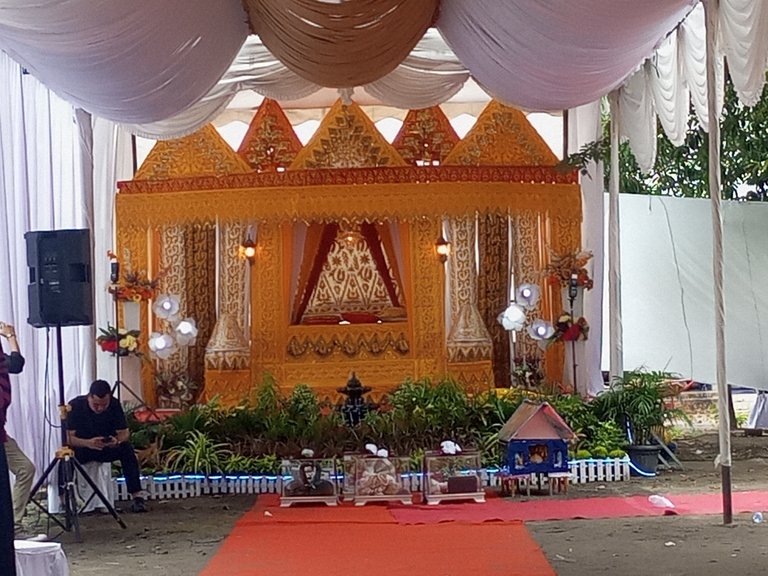 (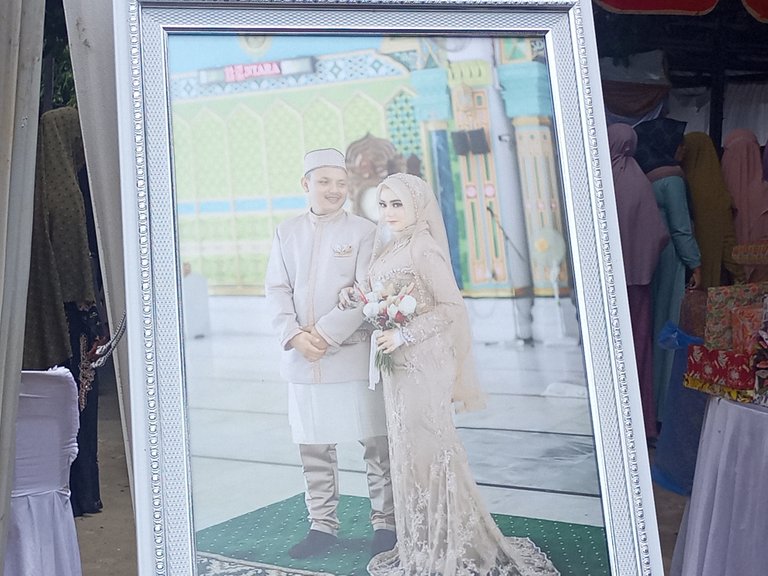 )
then I saw that there was a protocol that enlivened the event very well and made the event a success without any problems, I was also very moved, especially when the protocol called the bride and groom to go up to the aisle stage, and there were families who welcomed the bride and groom, I was really moved by The sound of the protocol, which was accompanied by sad music, all moved to tears.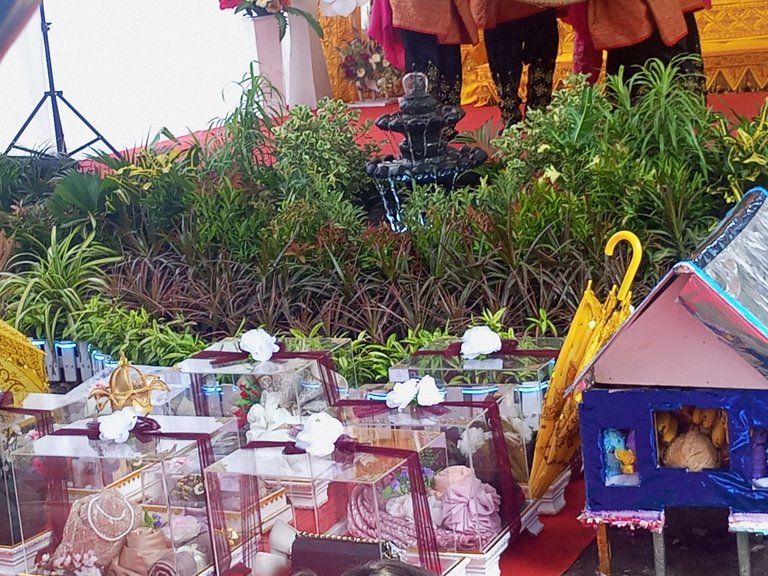 then the most awaited thing is the performance of the aceh dance which is our custom in aceh, their appearance is also very attractive to the invited guests with their dance agility, moreover they are children of course many are waiting for the dance.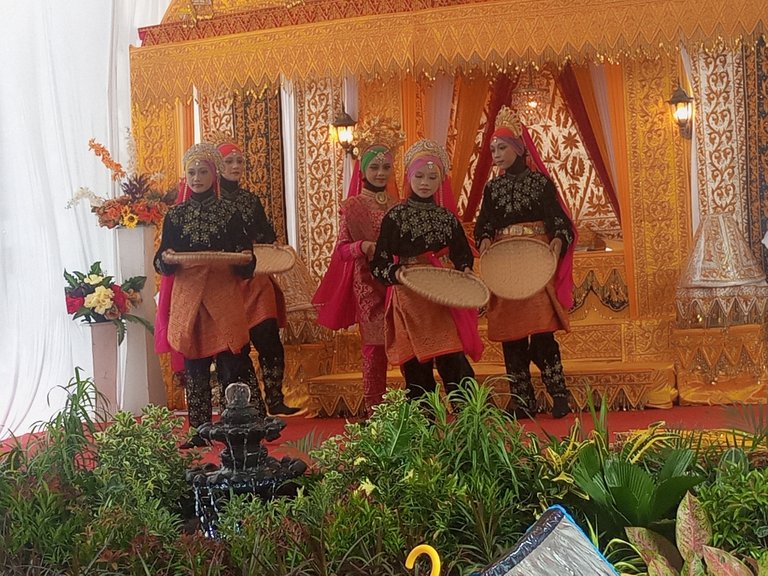 I also had a chance to take a photo with an aceh artist who is usually called aday, he is also a celebrity and model, no wonder many women want to take pictures with him, especially since I just saw him in real life which I usually only see on my cellphone, it's really surprising.
The party was also very lively with the presence of Aday, who is also a photographer at the wedding.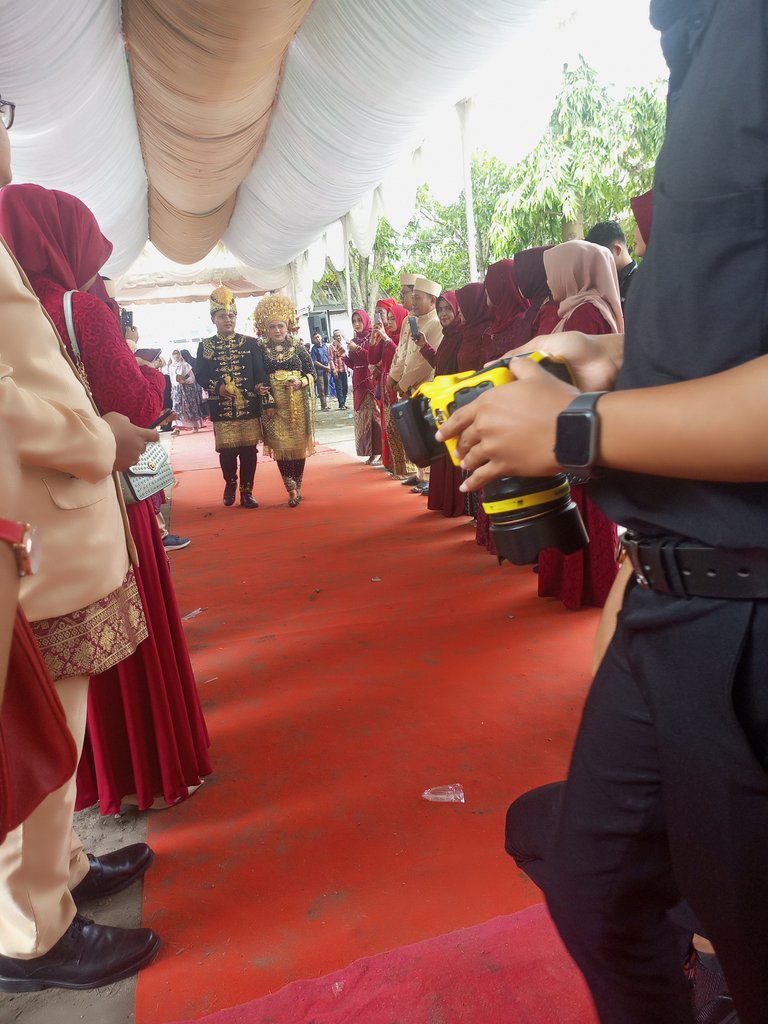 I also saw that the gifts that were brought from the groom to the bride were also very luxurious which were neatly arranged and also very charmingly decorated in a basket, and were also a gift from the husband to the wife and also called the bride, I was very lucky to be able to attend this event on Today, I also pray that they will be a happy couple, until death do them part.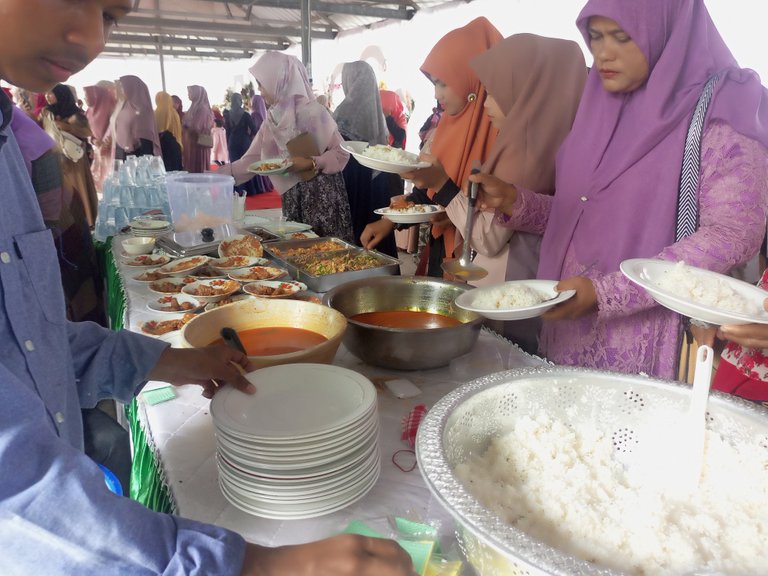 this is all I can tell, I hope you guys like my story today, if there are mistakes in my writing, I'm sorry, friends can give criticism and suggestions if you want to comment, thank you.
---
---