[ESP-ING] #Needleworkmonday | Camisa básica en color blanco para mí bebé Sheyla. || Basic white shirt for my baby Sheyla.
---
¡Hola comunidad de Hive!
Hello Hive community!
---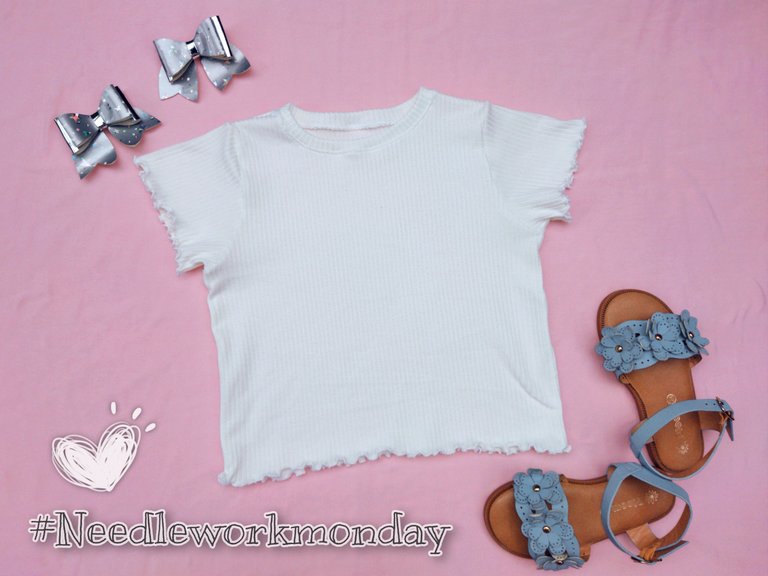 Fotografía de mi autoría editada en PicsArt. || Photograph of my authorship edited in PicsArt.
---
Saludos queridos amantes de la costura, espero se encuentren de maravilla 🤗 feliz noche de #needleworkmoday hoy estoy muy feliz y contenta de poder estar con ustedes. Cómo ya he tomado de costumbre tener algo para mostrarles los lunes de agujas y mi proyecto fue para mí bebé Sheyla Victoria, estoy en modo remodelar su closet por qué la mayoría de la ropa ya la a perdido pues está creciendo súper rápido.
Greetings dear sewing lovers, I hope you are feeling wonderful 🤗 happy #needleworkmoday night today I am very happy and glad to be with you. As I have become a habit to have something to show you on Needlework Mondays and my project was for my baby Sheyla Victoria, I am in remodeling her closet because most of the clothes she has already lost because she is growing super fast.
---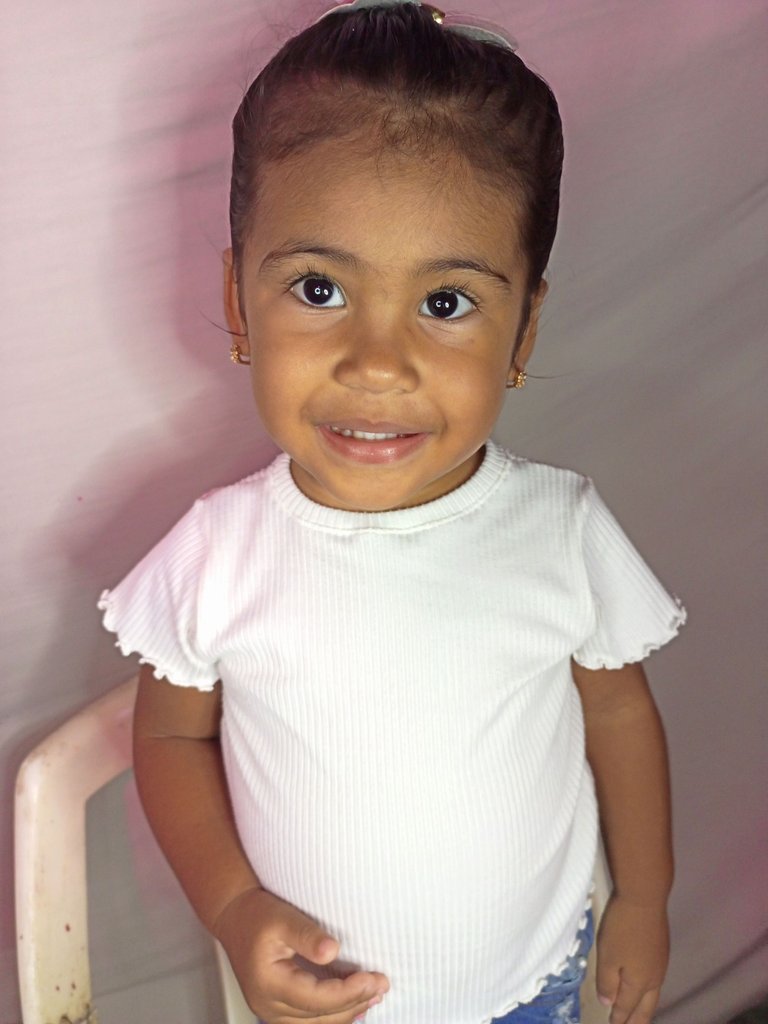 ---
En esta oportunidad le muestro la confección de una hermosa camisa de manga corta en color blanco, una prenda bastante cómoda para ella pero muy útil por qué combina con todo, ella tenía un body blanco que usaba con sus bragas pero ya no le queda así que opte por hacer una camisita que cumpliera con esa función.
In this opportunity I show her the making of a beautiful short sleeve shirt in white, a very comfortable garment for her but very useful because it combines with everything, she had a white bodysuit that she used with her panties but it no longer fits her so I decided to make a little shirt that fulfilled that function.
---
Comencemos. || Let's start.
---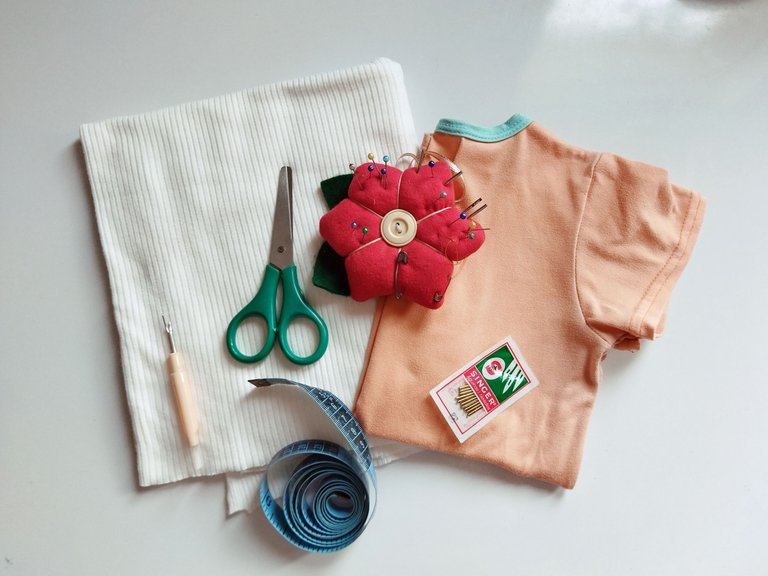 ---
Para este proyecto utilice micro rib nuevamente, es una tela bastante suave y muy fácil de trabajar, también utilice hilo blanco, Alfileres, Tijera, Cinta métrica, una camisa patrón, Aguja y máquina de coser y mucho amor porsupuesto. 💕
For this project use micro rib again, it's a pretty soft fabric and very easy to work with, also use white thread, Pins, Scissors, Tape measure, a pattern shirt, Needle and sewing machine and lots of love of course. 💕
---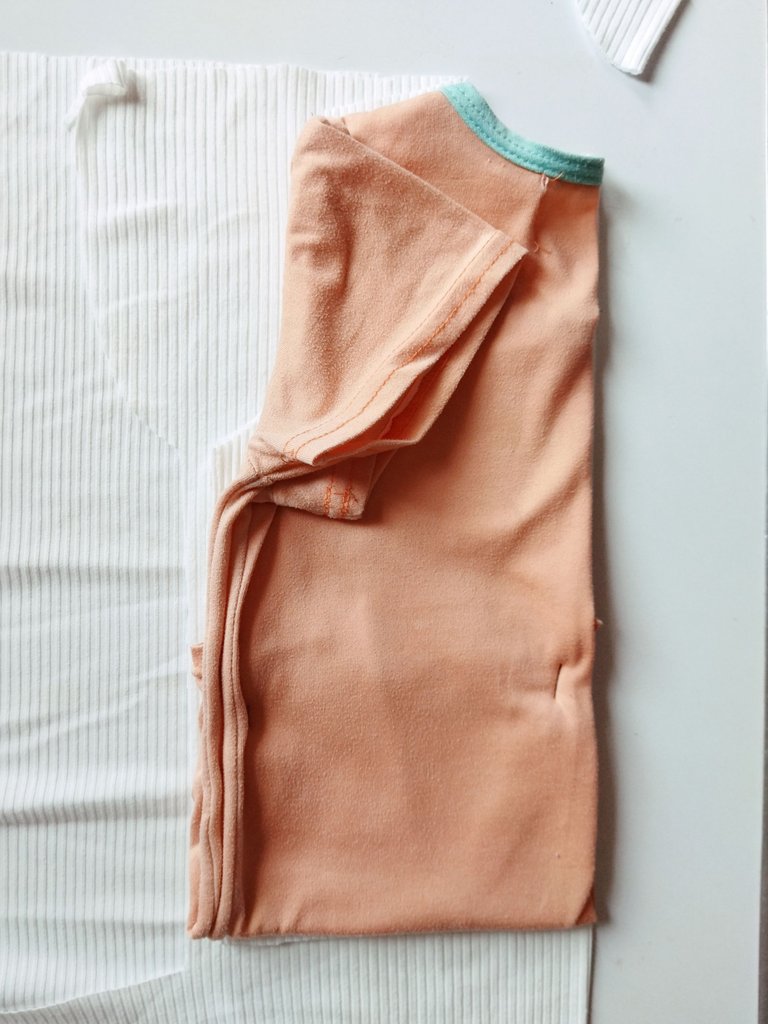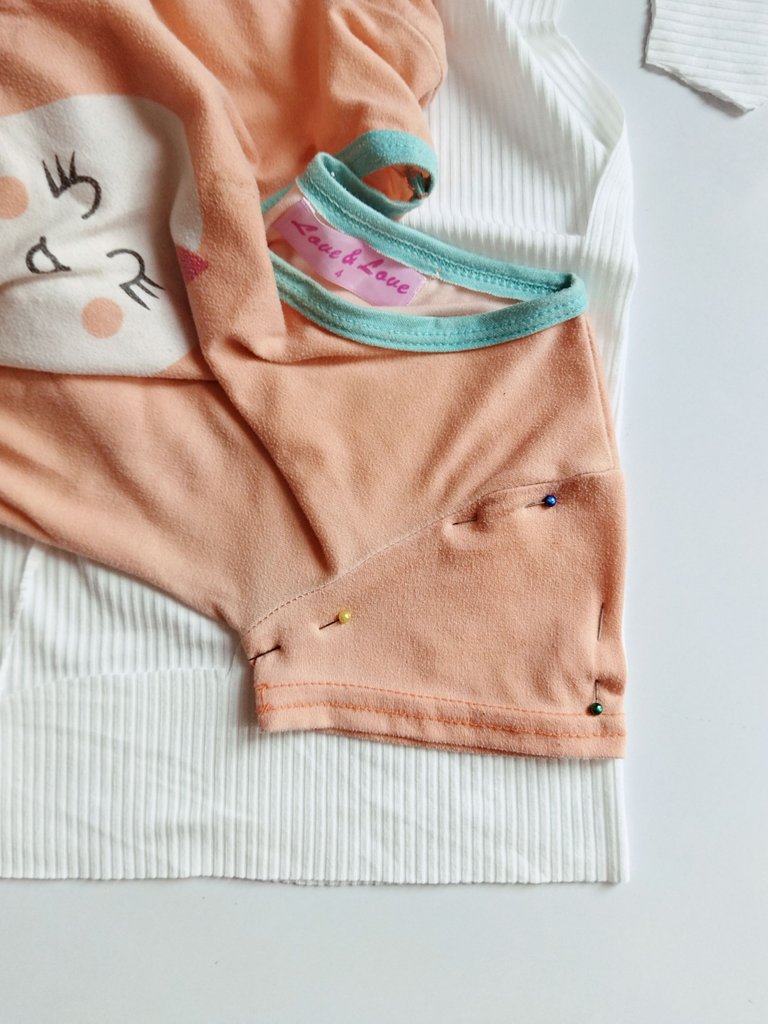 ---
Comenzamos doblando la tela y colocándola en una superficie plana, colocamos la camisa patrón sobre la tela y lo sujetamos con alfileres, vamos a cortar de la tela colocando el lado que más estira en dirección horizontal, necesitamos sacar dos piezas (1 pieza delantera y 1 pieza trasera), Debemos tener en cuenta del centímetro que debemos dejar para el margen de costura.

Corte las mangas también, coloqué la manga de las camisa sobre la tela para que se haga más cómodo cortar lo sujetamos con alfileres, sacamos dos piezas para las mangas.
We start by folding the fabric and placing it on a flat surface, we place the pattern shirt on the fabric and pin it, we are going to cut it from the fabric placing the side that stretches the most in horizontal direction, we need to take out two pieces (1 front piece and 1 back piece), we must take into account the centimeter that we must leave for the seam allowance.
Cut the sleeves also, I placed the sleeve of the shirt on the fabric to make it more comfortable to cut, we pin it, we take out two pieces for the sleeves.
---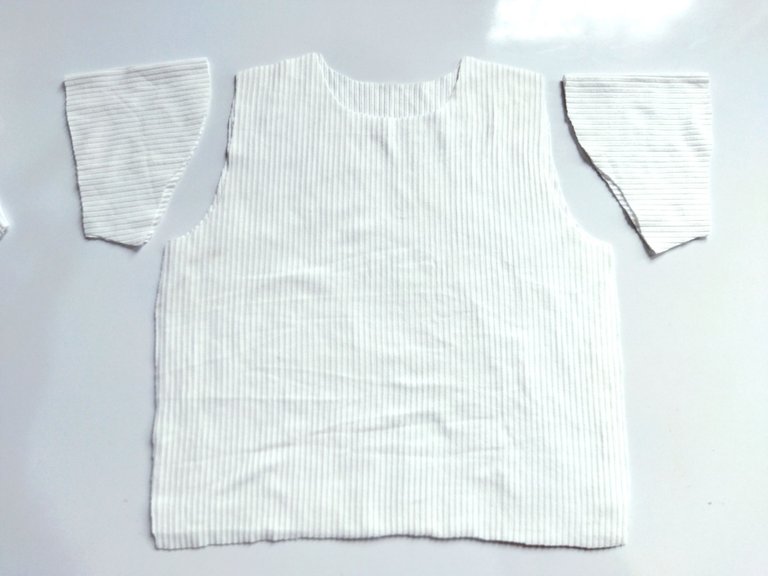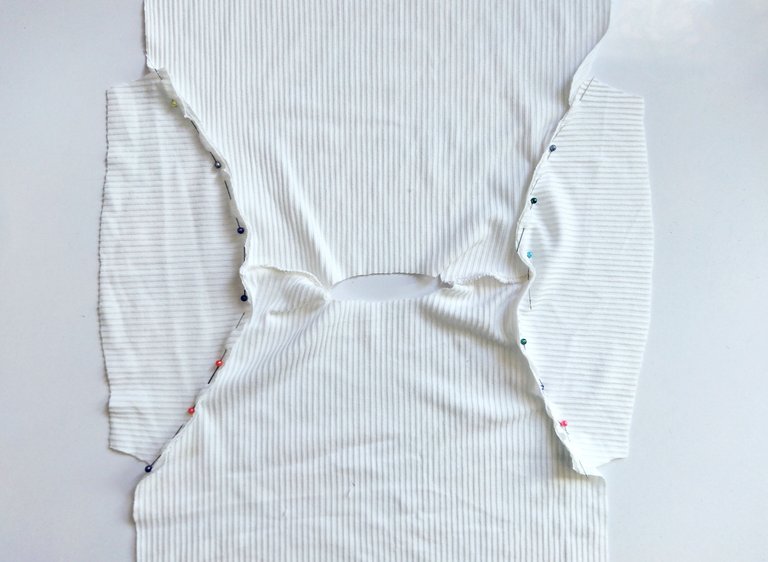 ---
Después de tener la dos piezas de la camisa cortadas (Delantera y trasera), enfrentamos los derechos de ambas piezas. Y sujetamos con alfileres las hombros de la blusa, pasamos costura recta y luego zigzag para rematar la costura en los hombros.

Ya cosidos los hombros vamos a sujetar las mangas a la sisa de la blusa, me ayude con alfileres y luego fuí a la máquina y pasé costura recta y zigzag para un mejor acabado en los bordes (👀 OJO!!! Muy pendiente de la dirección de la tela, el derecho y el revés).
After having the two pieces of the shirt cut (front and back), we face the right sides of both pieces. And pin the shoulders of the blouse, sew a straight seam and then a zigzag seam to finish the seam on the shoulders.
Once the shoulders are sewn, we are going to attach the sleeves to the armhole of the blouse, I helped myself with pins and then I went to the machine and sewed a straight seam and zigzag for a better finish on the edges (👀 EYE!!! Very attentive to the direction of the fabric, the right and the back).
---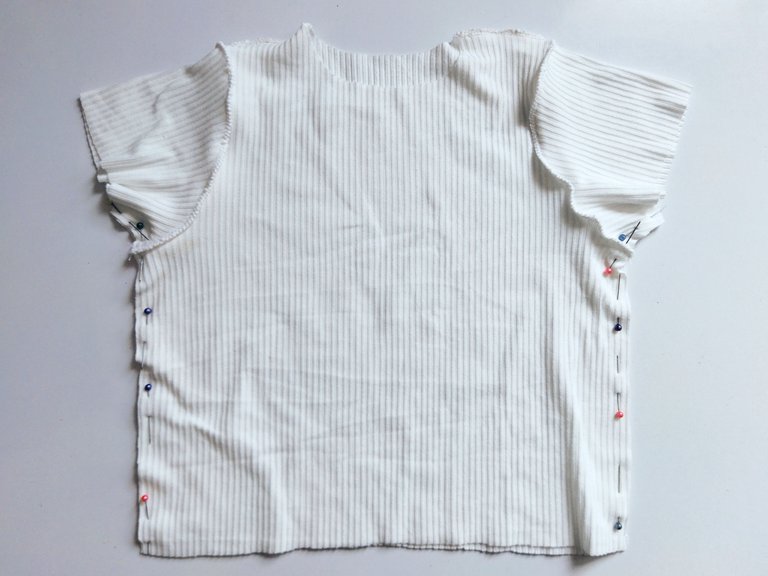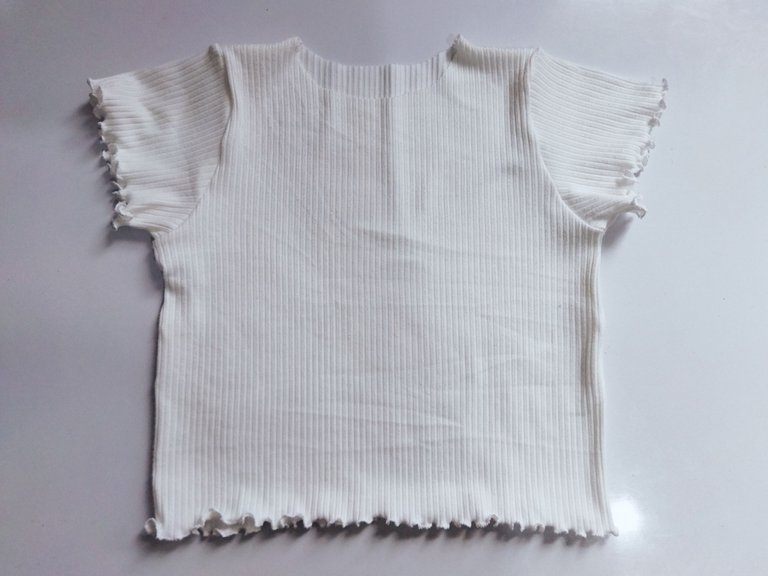 ---
Proseguimos enfrentando los derechos de la camisa con las mangas cosidas y vamos a pasar costura desde el borde de las mangas hasta los costados cerrando los dos lados, acostumbró a pasar costura recta y zigzag.

Los bordes de las mangas y el ruedo de la camisa los cosí la con la máquina puntada de ojal, o un zigzag menudo, la pasamos estirando la orilla de la tela lo más que podemos para que nos quedé un lindo faralao.
We continue facing the right sides of the shirt with the sleeves sewn and we are going to sew from the edge of the sleeves to the sides closing both sides, used to sew straight and zigzag seams.
The edges of the sleeves and the hem of the shirt are sewn with the buttonhole stitch machine, or a zigzag stitch, we pass it stretching the edge of the fabric as much as possible so that we have a nice faralao.
---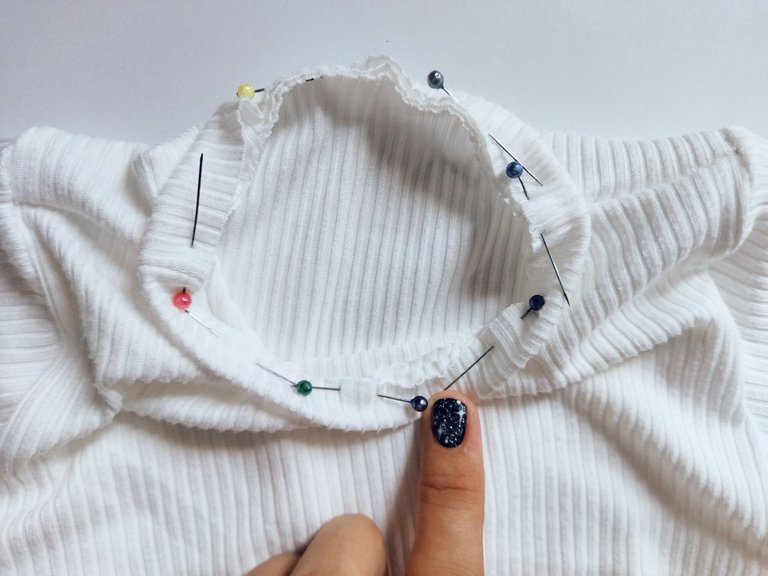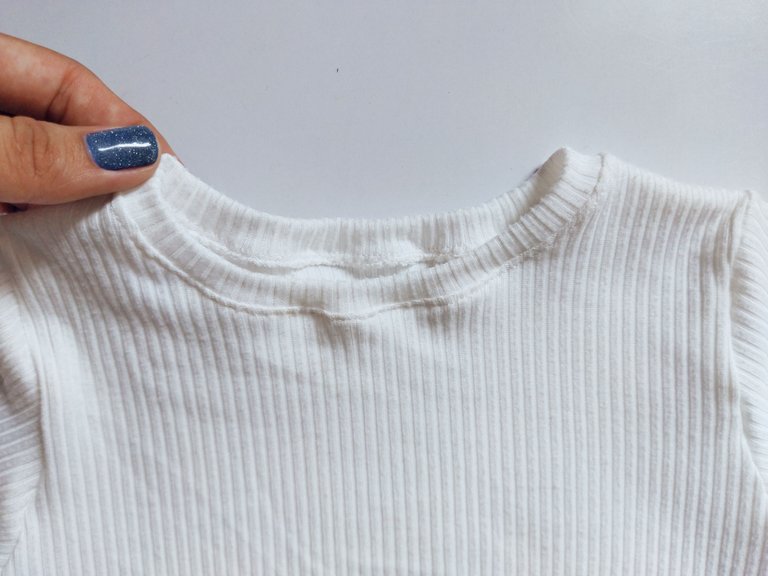 ---
Con un tira de 3 cm de ancho vamos a coser el cuello, vamos a doblar la tira a la mitad, y sujetamos con alfileres al contorno del cuello y cosemos derecho del cuello y derecho de la tira, volteamos y pasamos otra costura por la parte de afuera, y ya tenemos el cuello listo.
With a 3 cm wide strip we are going to sew the collar, we are going to fold the strip in half, and pin it to the contour of the collar and sew the right side of the collar and the right side of the strip, turn it over and sew another seam on the outside, and we have the collar ready.
---
Resultado final.
Final result.
---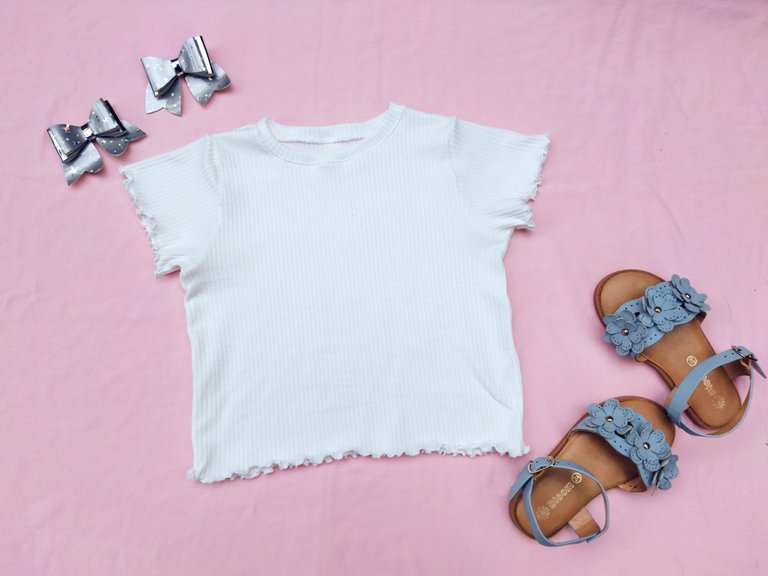 ---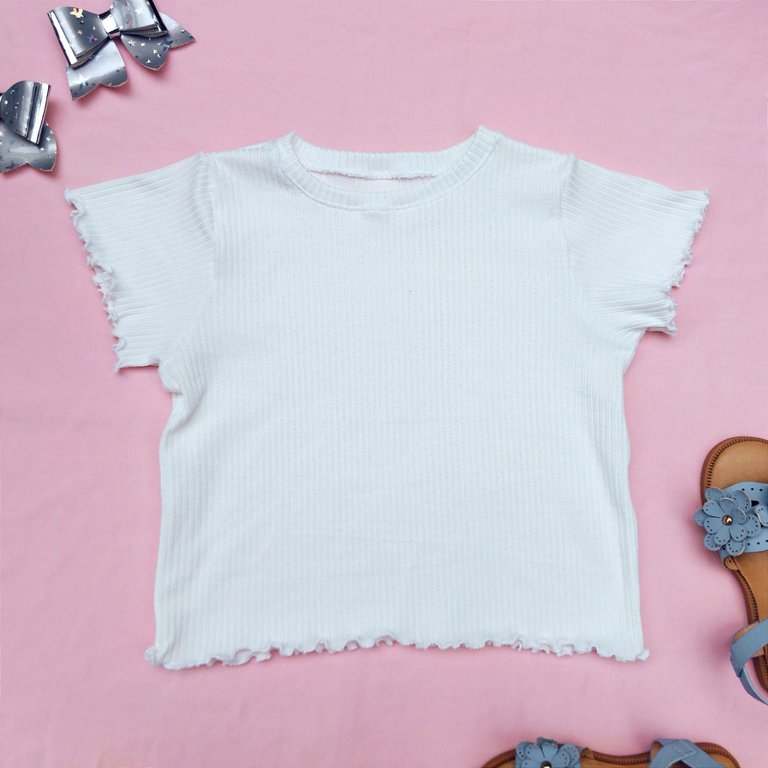 ---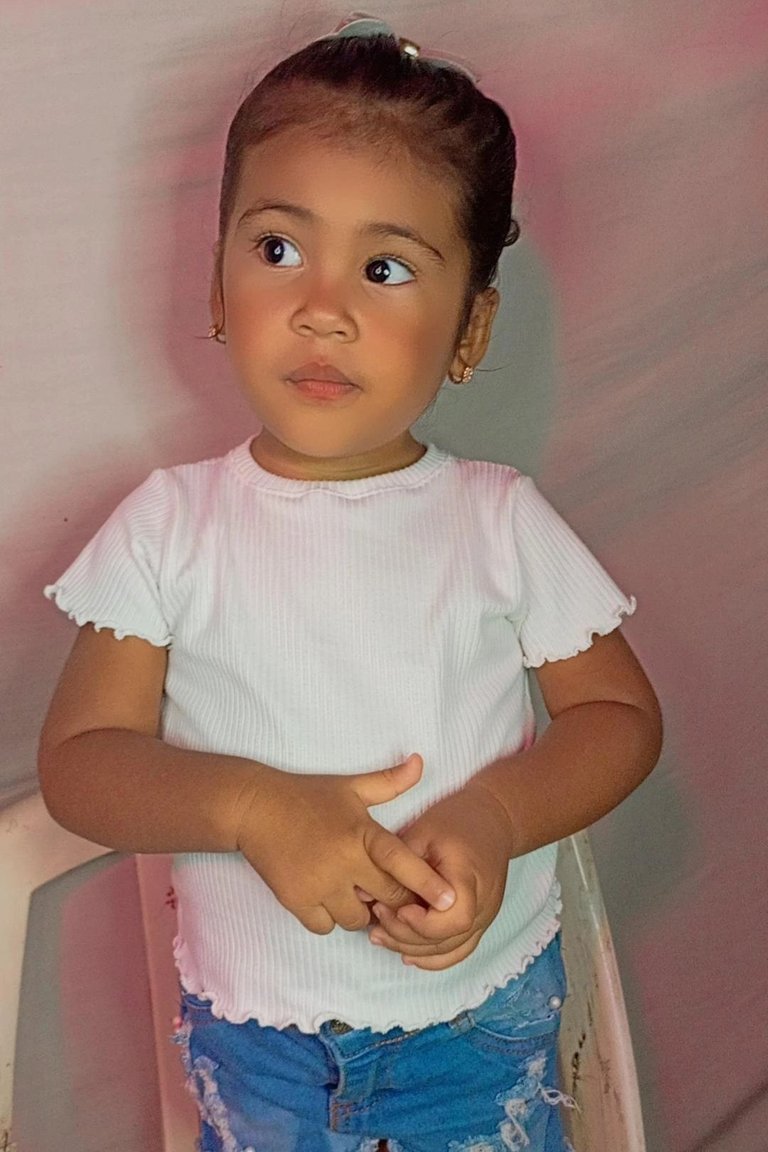 ---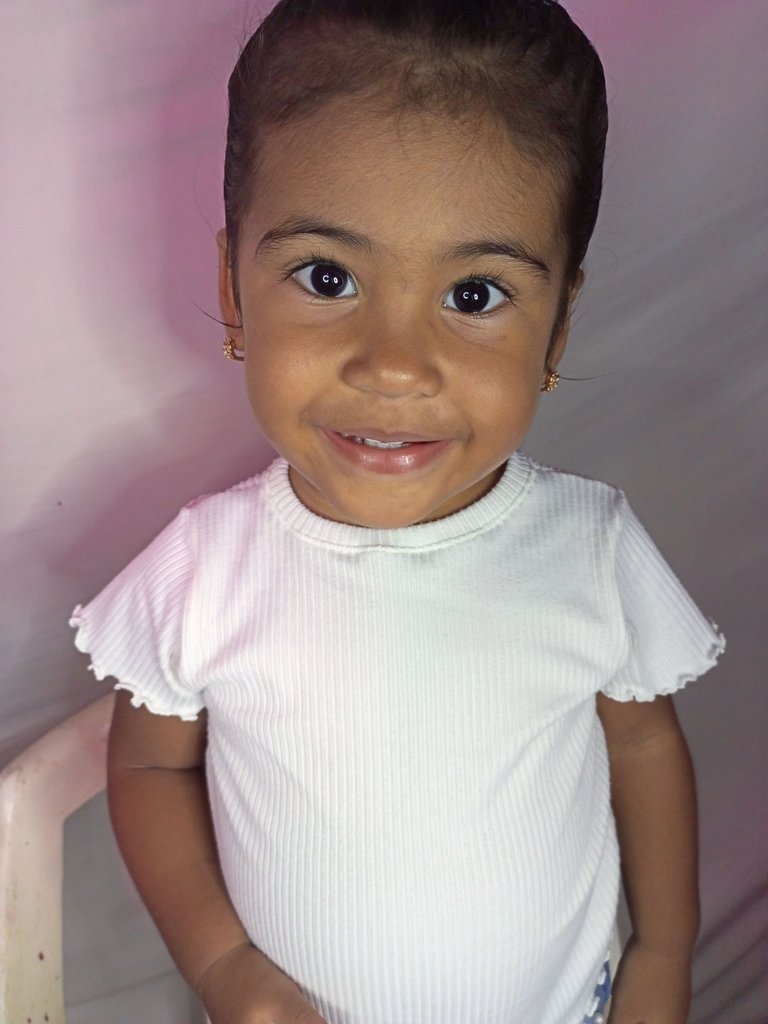 ---
Amigos así quedó el resultado final de esta hermosa camisa blanca, creo que ya lo he dicho varias veces pero amo confeccionar ropa para mi niña, puedo hacerle los modelos que quiero y usar los colores perfectos para ella, hasta aquí este post espero que les hay gustado tanto como a mí y si llegaste hasta aquí mil gracias por leerme ❤️🥰 un fuerte abrazo.
Friends this is the final result of this beautiful white shirt, I think I've already said it several times but I love making clothes for my girl, I can make the models I want and use the perfect colors for her, so far this post I hope you liked it as much as I did and if you got this far thank you for reading me ❤️🥰 a big hug.
---
All images are my property / Todas las imágenes son de mi propiedad
Camera: Xiaomi Redmi 9T.
Translation: Deepl.com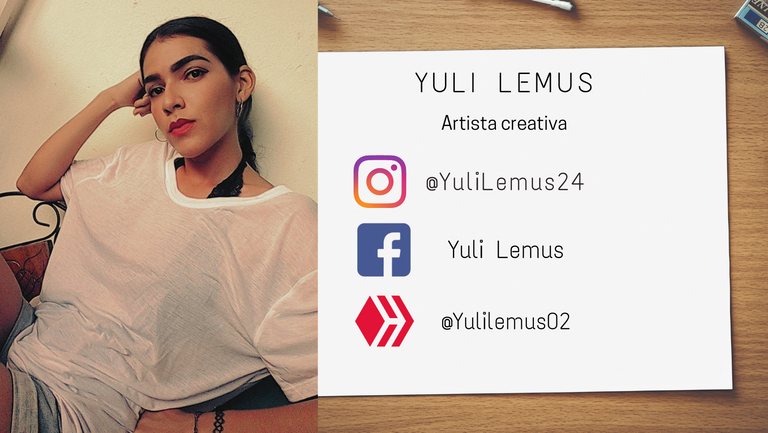 ---
---