Mis cinco objetivos para 2022☆☆ My 5 goals for the year 2022 [ESP_ING]
Hola querida comunidad de Hive, y a la comunidad @holos-lotus, es muy grato para mi volver estar con todos ustedes, en esta oportunidad quiero compartir mis más preciados objetivos para este año 2022. Agradeciendo a la amiga @ydolia por traer esta maravillosa iniciativa la cual título mis Mis 5 objetivos para el año 2022.


Hello dear Hive community, and the @holos-lotus community, it is very pleasing for me to be back with all of you, in this opportunity I want to share my most precious goals for this year 2022. Thanking the friend @ydolia for bringing this wonderful initiative which title my My 5 goals for the year 2022.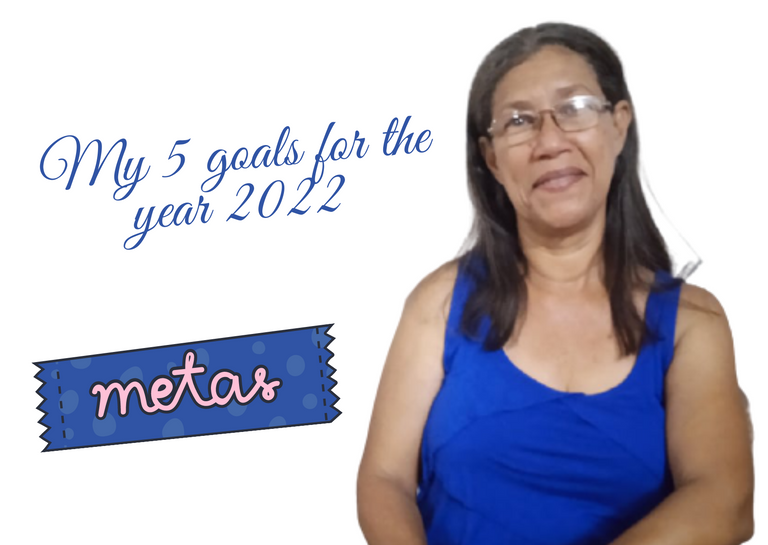 Fotografia editada en Canvas.


Bienvenidos.
Toda persona cada vez que llega un nuevo año, se traza metas, grandes objetivos que desean cumplir para el nuevo año qué llega a su vida. Muchas veces no llegamos a concluir nuestros deseos por motivos ajenos a nosotros mismos, pero cuando lo hacemos con fe con la gran certeza de que se hará, se cumplen. Yo para este año 2022 me he trazado grandes objetivos en mi vida y la vida de los míos en especial mis hijos, y en muy pocas palabras los comparto con todos ustedes y los hago participe de estos deseos.
Every person, every time a new year arrives, sets goals, big objectives that they wish to accomplish for the new year that comes into their lives. Many times we do not get to conclude our desires for reasons beyond ourselves, but when we do it with faith with the great certainty that it will be done, they are fulfilled. For this year 2022 I have set great goals for my life and the life of my family, especially my children, and in a few words I share them with all of you and make you participate in these desires.


---
Mis objetivos primordiales para este año 2022.
My main objectives for this year 2022.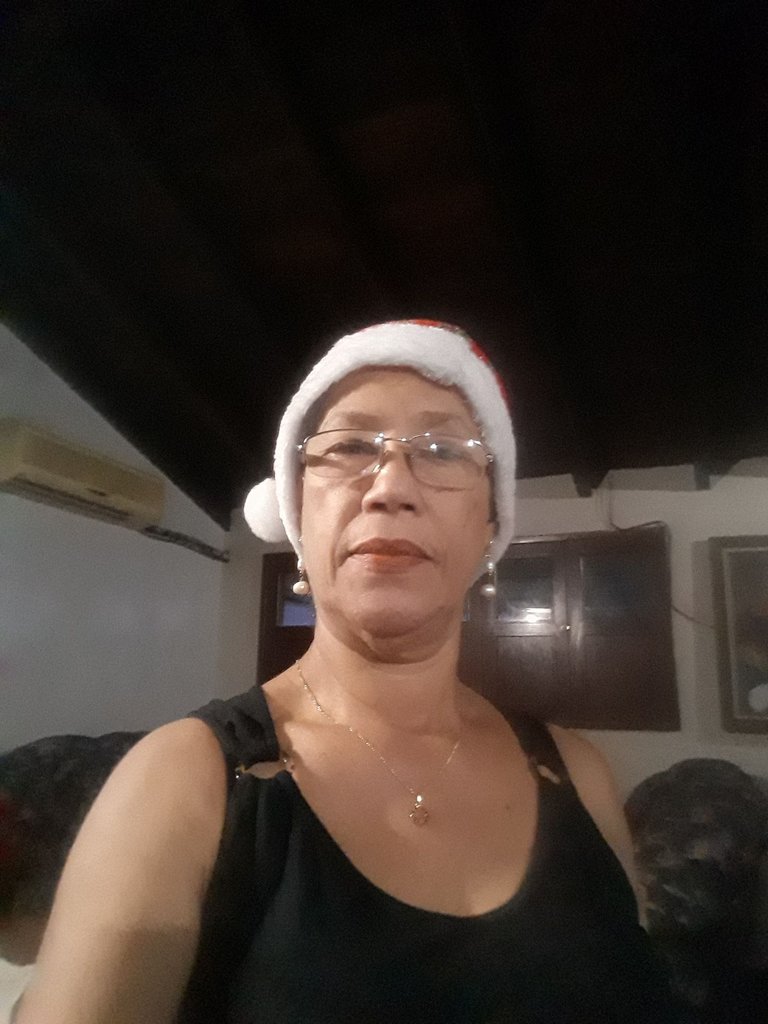 Tener vida y salud para poder dar lo mejor de mi en este año 2022.
To have life and health to be able to give my best in this year 2022.
Ver de regreso a mis hijos que se encuentran fuera de Venezuela, y compartir con ellos.
To see my children who are outside of Venezuela and to share with them.
Tener el dinero suficiente para asi poder ayudar a mi familia.
To have enough money to be able to help my family.
Tener buenos argumentos o contenidos para compartir con toda mi gente bella de Hive.
Have good arguments or content to share with all my beautiful people of Hive.
Que mis hijos cumplan sus metas, que sean mejores personas y que siempre tengan paz en sus corazones.
May my children achieve their goals, may they be better people and may they always have peace in their hearts.
Que para este año 2022 sea combatido el Covid 19, que todos podamos vivir una vida normal.
May Covid 19 be fought by 2022, so that we can all live a normal life.
Poder viajar, disfrutar de todo lo bello que la vida nos ofrece y que muchos no hemos sabido aprovechar.
To be able to travel, to enjoy all the beautiful things that life has to offer and that many of us have not been able to take advantage of.
Despojarme de todo lo negativo y atraer lo positivo a mi vida.
To strip myself of all the negative and attract the positive into my life.
---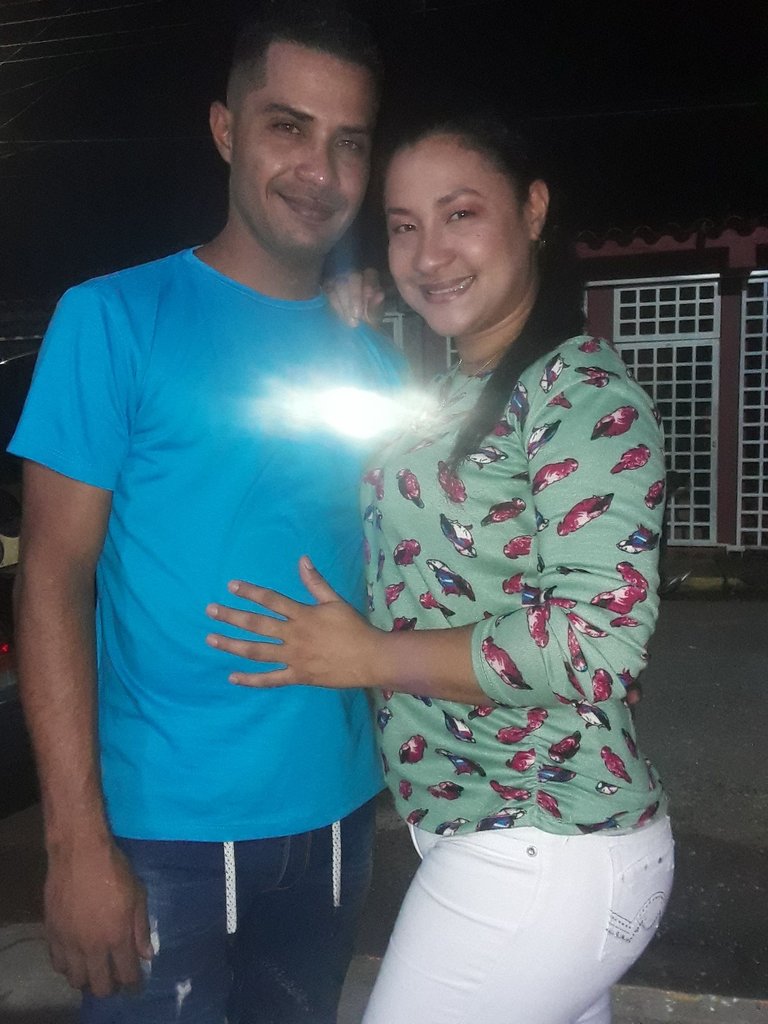 He aprendido a aceptar lo que la vida me ofrece, a ser humilde y en estos tiempos que estamos viviendo siempre es bueno sentarnos a pensar un momento en lo que deseamos para nuestras vidas y la de la familia. Son tantos los anhelos que toda persona desea que se hagan realidad que a veces queremos devolver el tiempo y vivir el momento sin dejar para después lo que podemos hacer hoy.
I have learned to accept what life offers me, to be humble and in these times we are living in it is always good to sit down and think for a moment about what we want for our lives and that of our family. There are so many desires that every person wants to come true that sometimes we want to turn back time and live in the moment without leaving for later what we can do today.
---
Así termino este escrito por el día de compartir mis 5 objetivos más preciados para el 2022, y dando gracias a Díos y a la vida por haber permitido estar aquí con ustedes, llenando de energías positivas nuestras vidas; teniendo la certeza y la fe que todo lo que hemos anhelado desde nuestro corazón se hará realidad para este año 2022.
Thus I end this writing for the day of sharing my 5 most cherished goals for 2022, and thanking God and life for having allowed me to be here with you, filling our lives with positive energies; having the certainty and faith that everything we have longed for from our hearts will become a reality for this year 2022.
Texto de mi autoria, fotografías de mi propiedad.
Text of my authorship, photographs of my property.
Traductor utilizado: DeepL versión gratuita.
Translator used: DeepL free version.

---
---