CHRONICLE MEN'S VOLLEYBALL MATCH SM2 VOLLEYBALL INTASA SAN SADURNIÑO - CALASANCIAS CORUÑA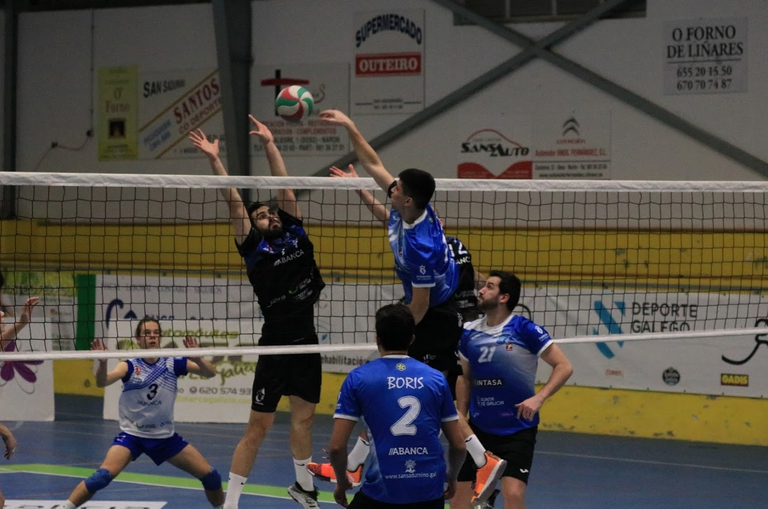 Saturday, February 15th. San Sadurniño Municipal Pavilion. 18:00 h
SAN SADURNIÑO INTA: Parga, Boris, Zayas, Lendoiro, Taibo, Wunschmann, Piñon (initial equipment), Uxío, Tembras, Tacón and Diaz
CALASANCIAS CORUÑA: Isma, Losada, Tito, Queiro, Asier, Ioritz, Hermida (initial team), Deus, Hinojosa, Besteiro, Junco y Pena
REFEREES: Liste and Suarez de Tena
RESULT: 3 - 1(25-23, 25-11, 25-27 and 25-16)

The victory of Intasa San Sadurniño in the match held last Saturday in its Municipal Pavilion, in the suspended match corresponding to the 12th day of the Superliga 2 men's volleyball.
The first set started with a clear advantage for the locals, due to the nervousness of the A Coruña people, who made numerous mistakes in their attack, thus facilitating the control of the score of the locals, with a difference at all times of 3-4 points. It was not until the end of the set when the A Coruña began to develop their game, with a good block and effectiveness in attack, which earned them to approach in the scoreboard until an exciting 24 - 23, finally solving the set the locals.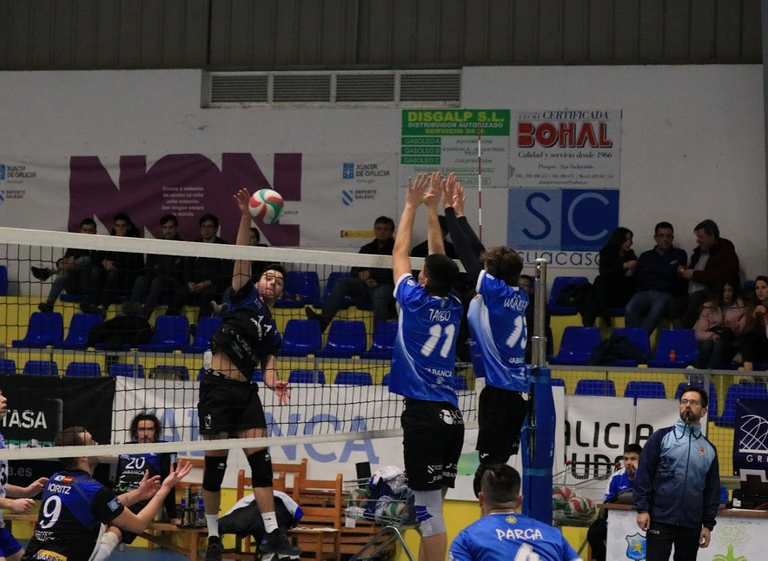 Although it seemed that Calasancias Coruña had overcome his initial nervousness and began to develop his best game, in the second set the team from A Coruña disappeared from the track, making numerous mistakes in reception and attack, so San Sadurniño easily took over the set.
With the 2-0 in his favour and the game developed in the second set, it seemed that the match would end quickly, but in the third set, Calasancias began to develop his best game, with a powerful block that nullified the offensive capacity of the locals, and a successful wing attack. With this game, Calasancias managed to control the set easily, until at the end of it again the nerves forced numerous errors from the A Coruña, equalizing the score with a 25-25. Finally, Calasancias took over the set thanks to his control of the game, with effective attacks.
The fourth set started very even, until 13-13, with alternative attacks on both sides. At the end of the set, Calasancias could not keep his game, committing numerous errors in his attack that prevented the end of the plays and made possible the local attack, which served them to score the final victory.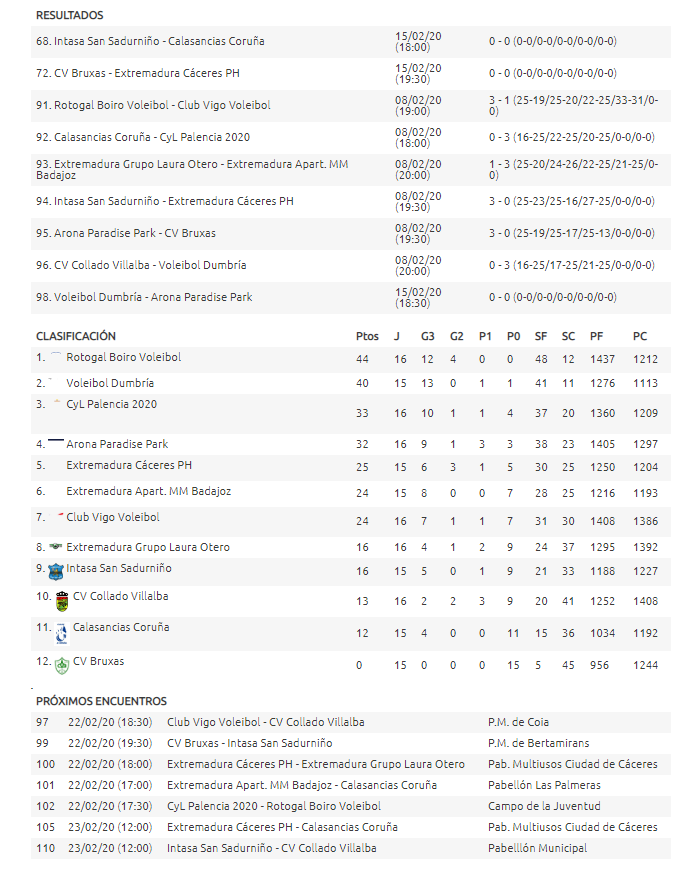 With this result, Calasancias Coruña will have to keep waiting for their future clashes with their direct rivals at the bottom of the standings to achieve their goal of avoiding the relegation places.
---
---