Celebrating Mary Eloise's 2nd Birthday at Jollibee! 🎉🎉
Hello, hive friends! It's Monday once again; how is your day going? Oh, and the holy week has also started. We've got a very long weekend coming, and speaking of weekends, I wanted to share what we did and where we went last Saturday.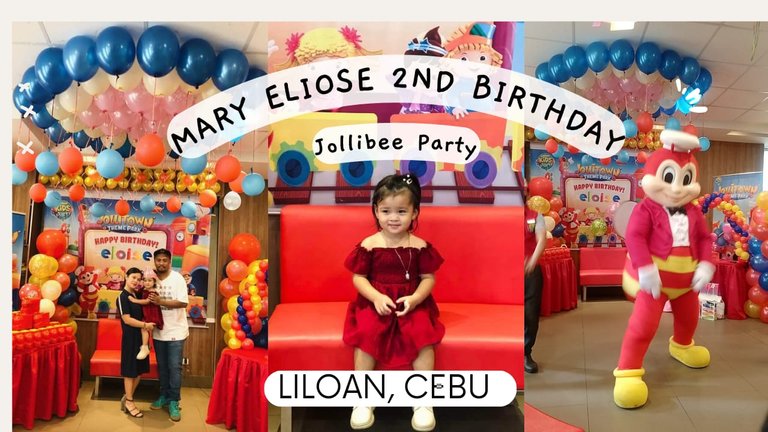 We spent the first day of April attending a birthday party in Liloan, Cebu, for our goddaughter, Mary Eloise. She just turned two, and her parents, who are our colleagues, decided to celebrate at my favorite fast-food chain, Jollibee.
It was a JolliParty, and let me tell you, it was an absolute blast!
I admit that I'm a kid at heart, and I always love attending birthdays at Jollibee. The food they served was all my favorites: Jolly Crispy Fried Chicken, spaghetti (which is a personal favorite), fries, and a sundae.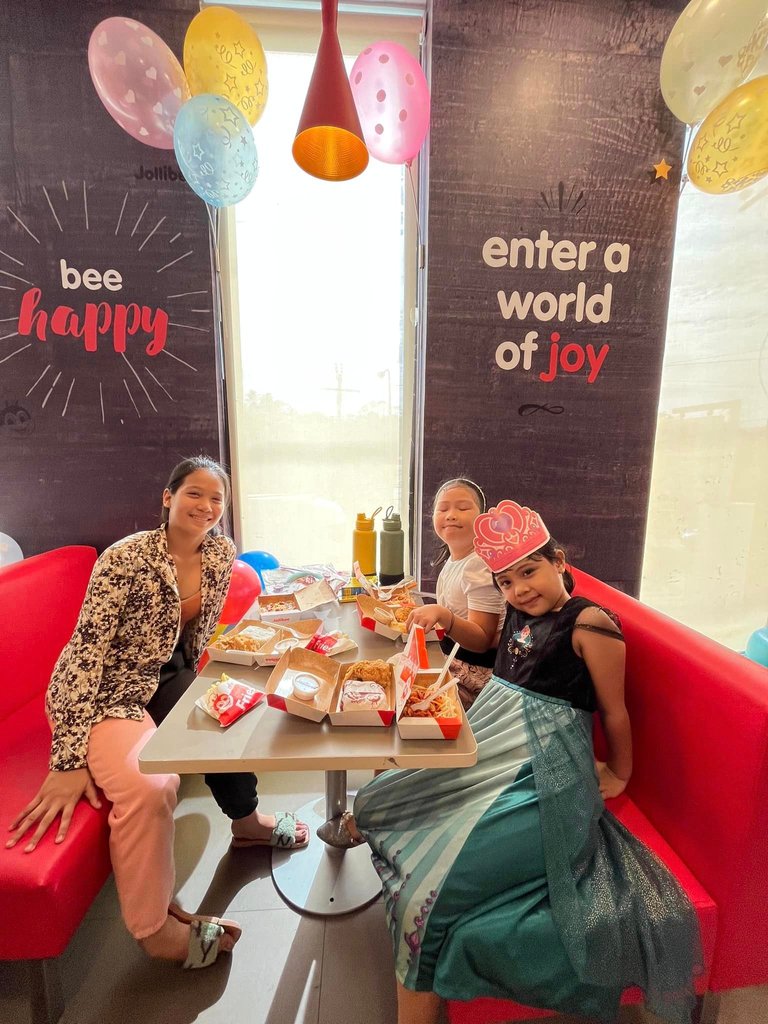 Of course, no party would be complete without some fun party games. The host prepared games not only for the kids but for the adults as well. There were the usual party favorites like bring me, stop dance and there was even a birthday cake coloring activity.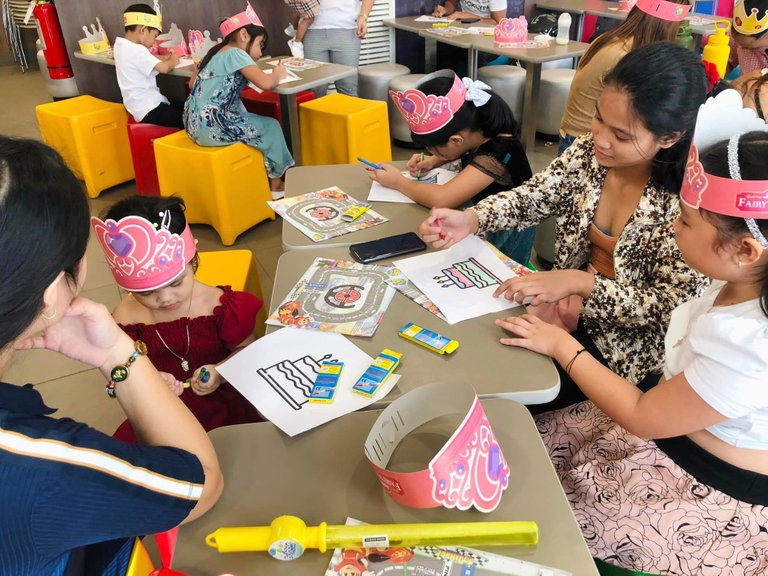 The host was incredibly energetic and playful, making sure that everyone was having a great time.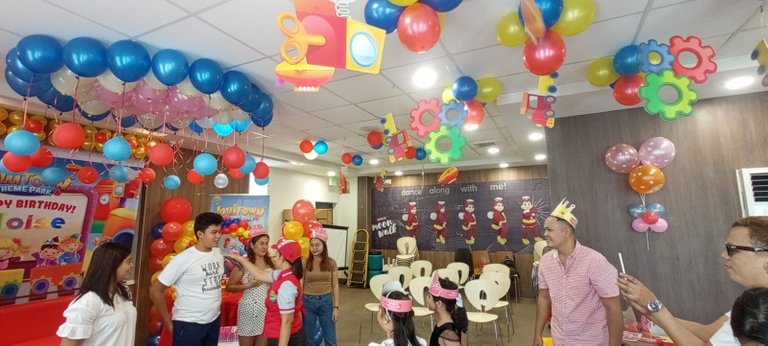 But of course the highlight of the party was when the Jollibee mascot walked into the room and entertained everyone with a dance number. We all took the opportunity to take photos with Jollibee.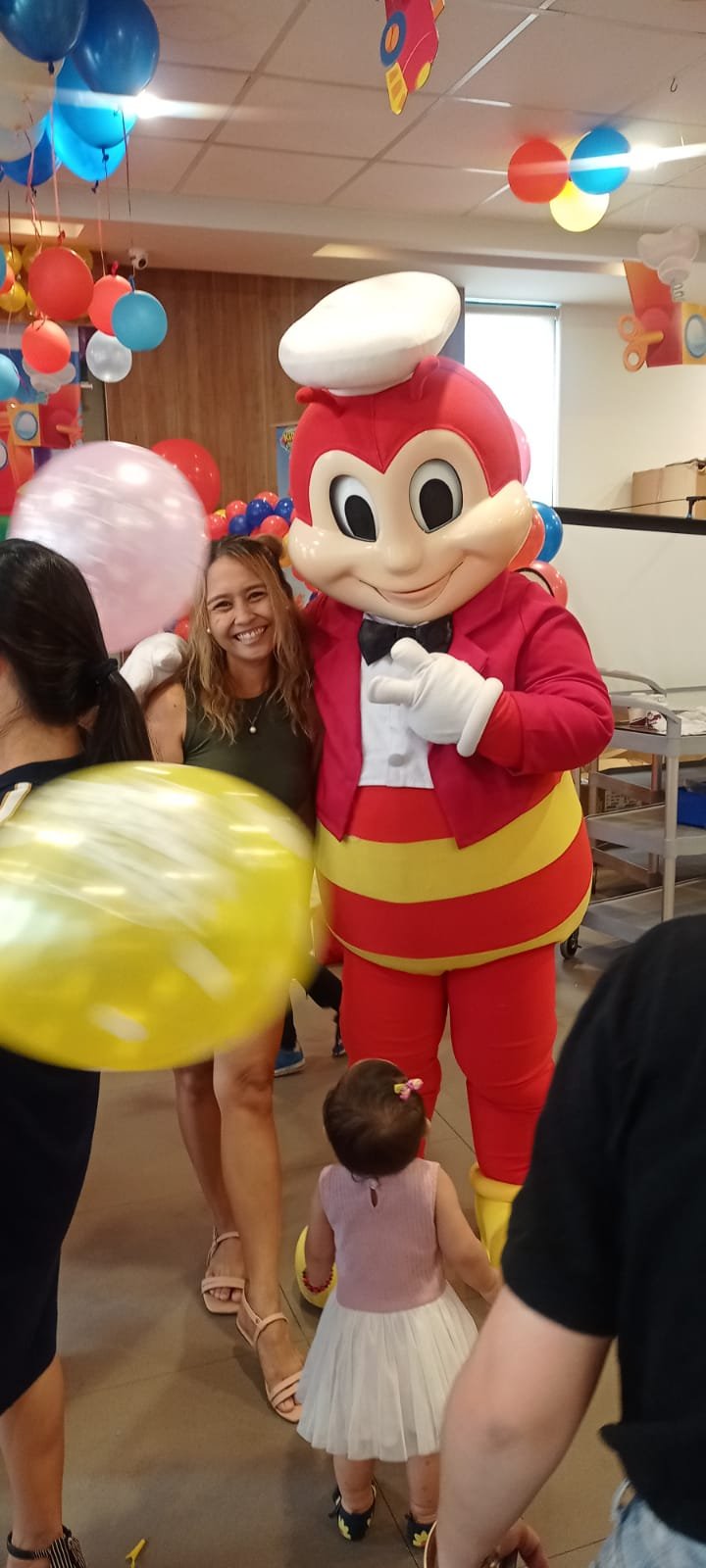 I couldn't help but jokingly tell my partner that I want a Jollibee birthday for adults too! who knows? I wouldn't mind having a Jollibee party for myself. Why not, right? It sounds silly, but I think I'll put it on my bucket list.
After the party, we went back to our colleagues' house for a few drinks with other friends. It was a great opportunity to catch up on life and work since we haven't been able to see each other often now that most of us are working from home. All in all, it was a well-spent weekend (apart from the hangover the day after; oh well, it really hits different when you turn 30; lol, I swear I ain't drinking again).
---
---
Let the Photos do the story telling
---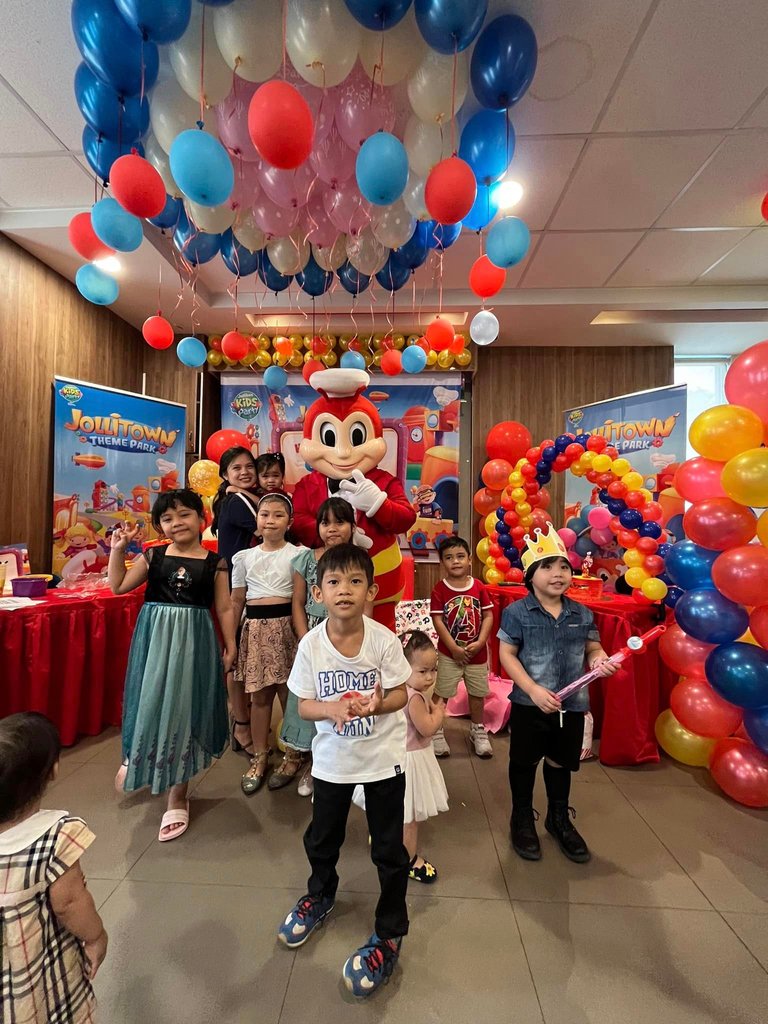 Happy Kiddos with Jollibee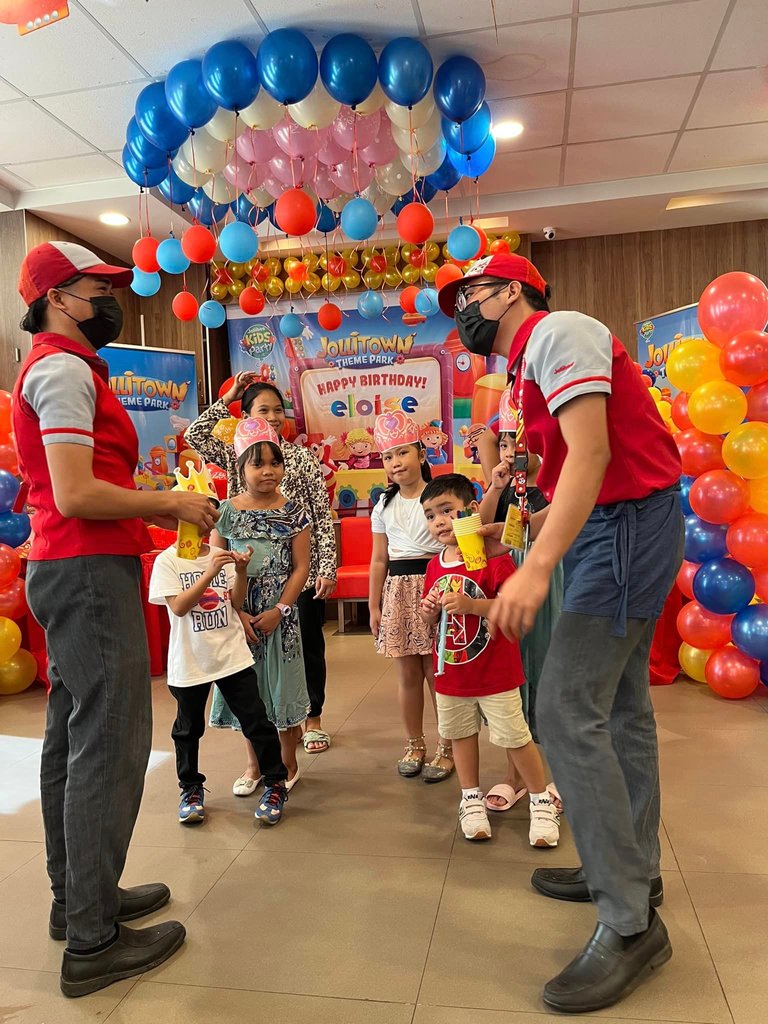 More games for the kids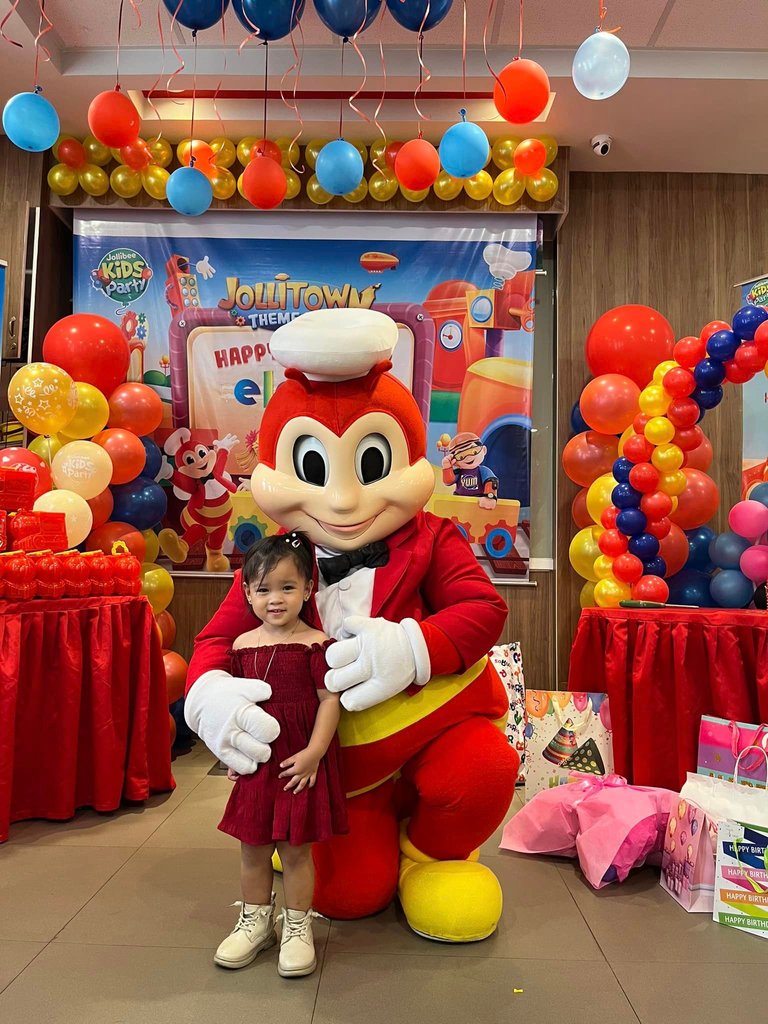 The birthday Girl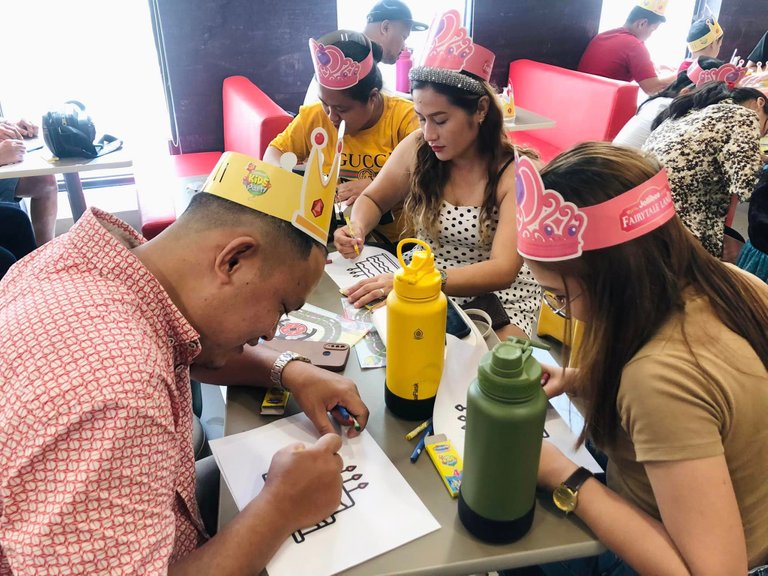 The kids at heart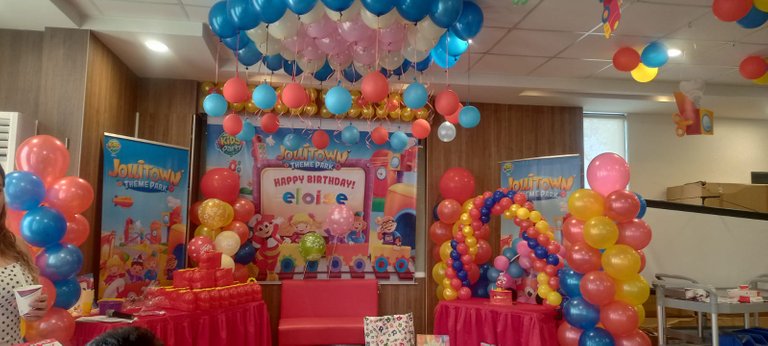 Indeed, Sa Jollibee, Bida ang Saya!
---
That's it for our JolliBirthday Weekend. I hope you also have a great time.
Thanks for reading!
xoxo
Yza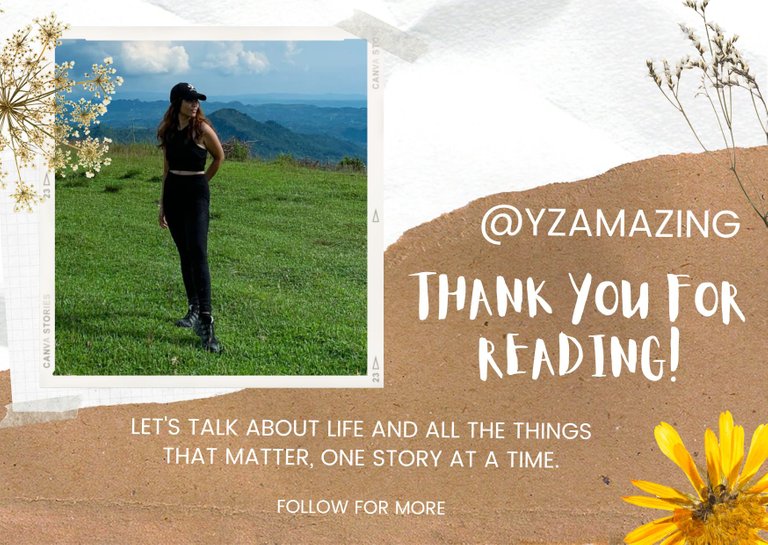 Ma. Morena
is a nature enthusiast, an optimist and outgoing person who loves turning her adventure and thoughts into writing.
Liked what you read? show some love by sharing your comments and upvote the content. Feel free to re-blogged the post and help spread positivity by paying it forward.

---
---