Service Desk Christmas Party at the Office Pantry

We work hard, and we party harder!
Hello everyone! How is your Monday going? Have you already celebrated your company's Christmas party?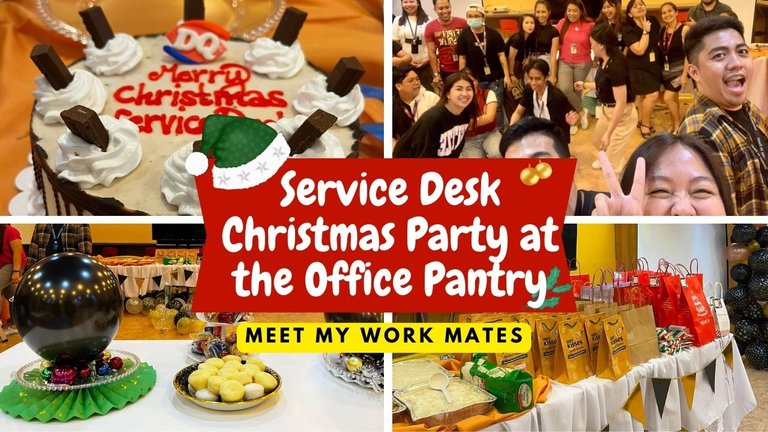 Our company had ours last Saturday; ever since the pandemic, we have been working from home, and just this year, the company started to transition back to working in the office, while others still stay in the work-from-home setup, and a few are on hybrid (a mix of office and home setup).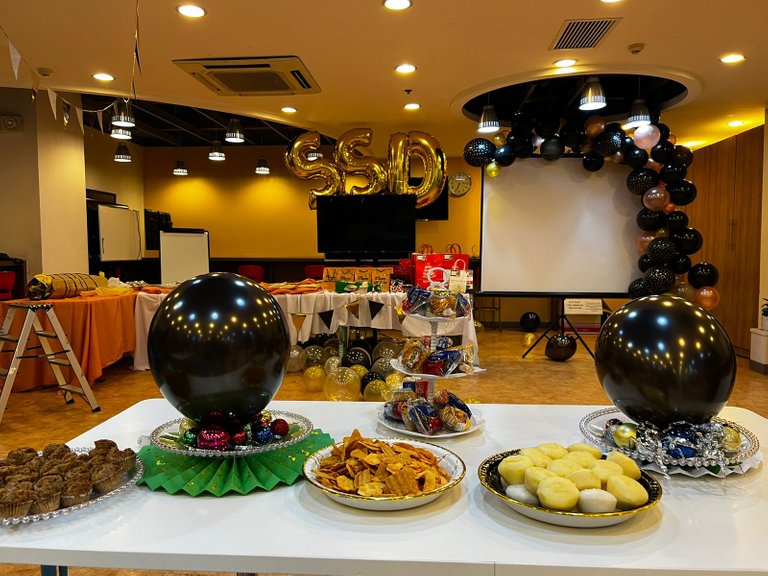 I was one of the lucky few who still stayed at home. I have been in this setup for two years and nine months now, and I was really looking forward to our Christmas Party in the office since this is my first time to step back in the office since the start of the pandemic.
Our company was one of the first to implement an immediate work-from-home policy when the pandemic hit Cebu City. I had the privilege to go back to my province and work in the comfort of our home, and I was able to spend time with my kids during that time.
I work in the Service Desk department for enterprise business customers, and I have been with this team for almost 5 years now. I was part of the core team when the project started; we were the "originals," as we call ourselves. I have seen the project grow from fewer than 20 to more than 100 heads. The Christmas party was a great way to see old faces in the office and an opportunity to meet the new ones. There were quite a few that we only knew by their names and only had virtual interaction with via Slack or from our group chat. This was the batch that was hired in the middle of the pandemic. Since our project supports a 24/7 schedule, it was ideal to have the party in the office pantry so those who are in duty can still drop by during their break or lunch and just bring food back to their station. Although we weren't able to achieve a full attendance in the party, we were still grateful for the quick catch up.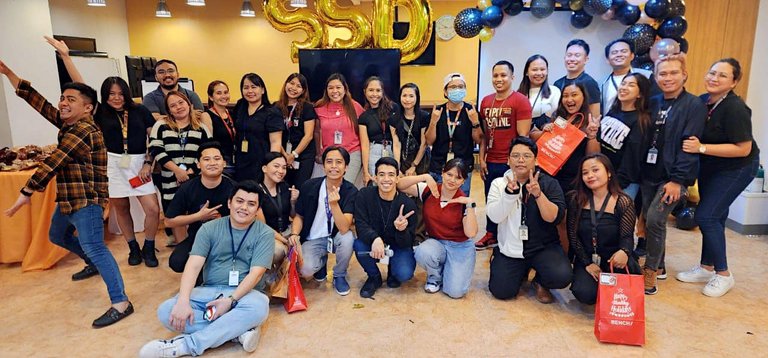 I am truly grateful for my company; aside from the perks and benefits, the people themselves are one of the reasons why I stayed throughout the years. This team has become my extended family, and I was just so happy we were able to spend time and get together before Christmas.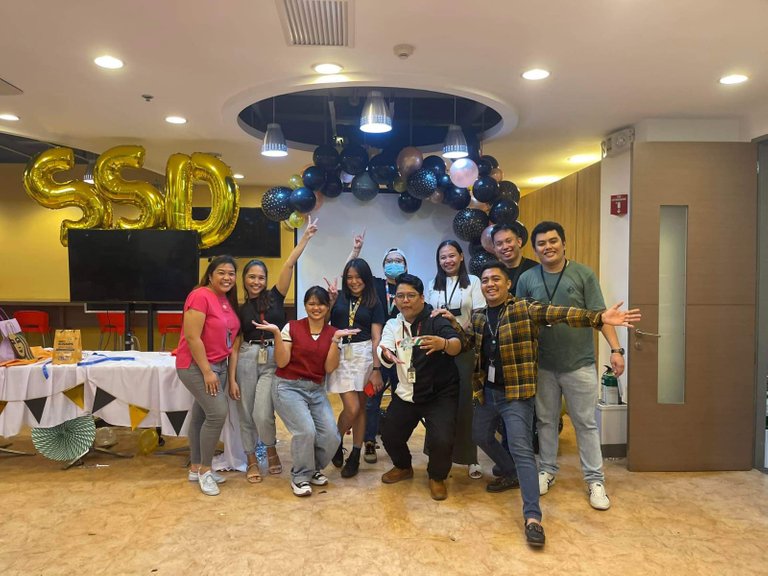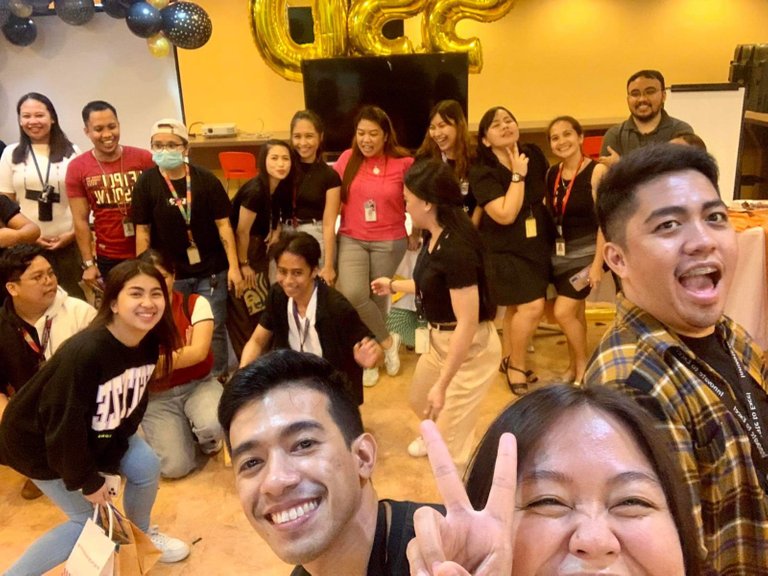 We had a lot of food at our Christmas party—a whole lechon, lumpiang shanghia, fish fillet, and so many more.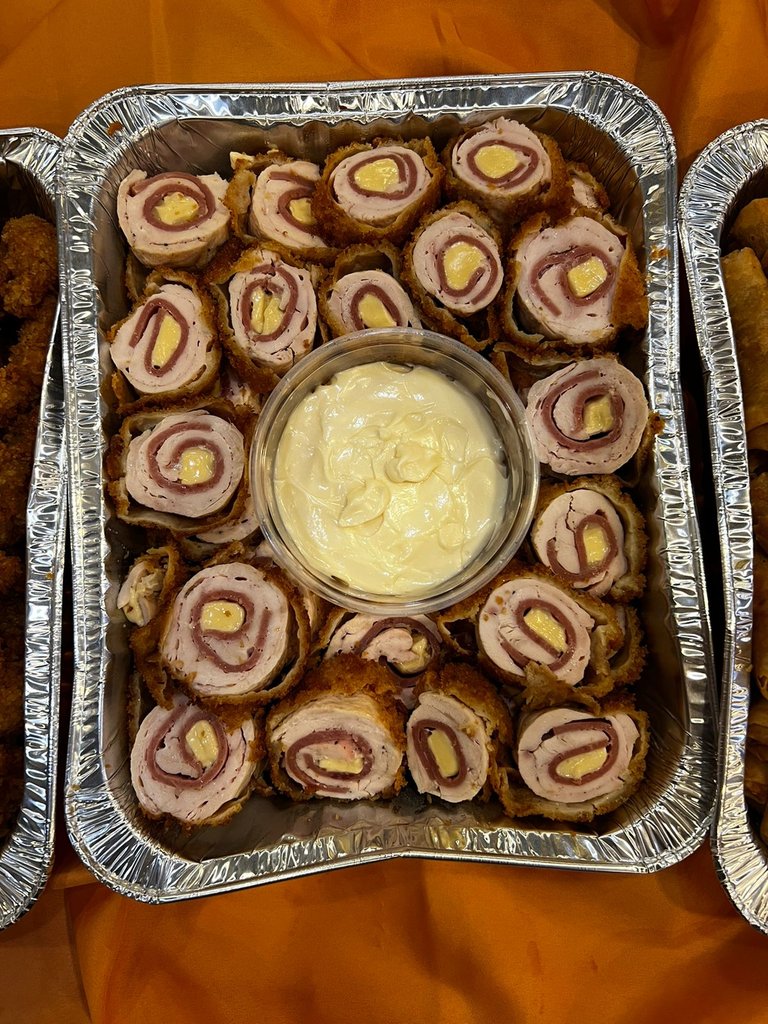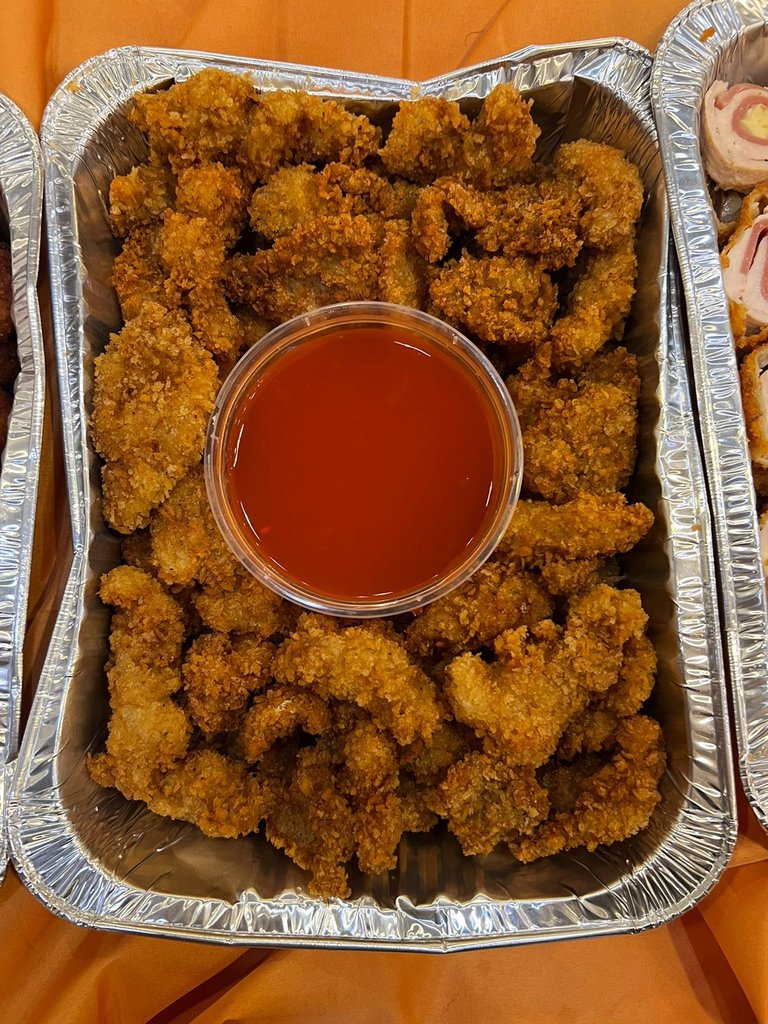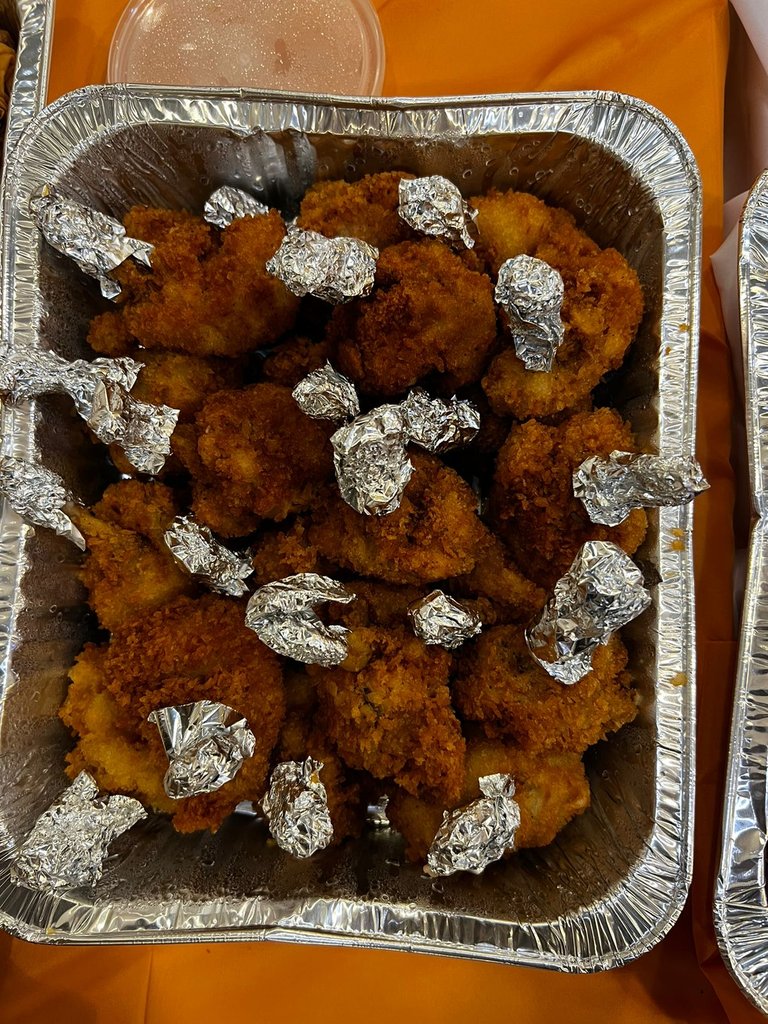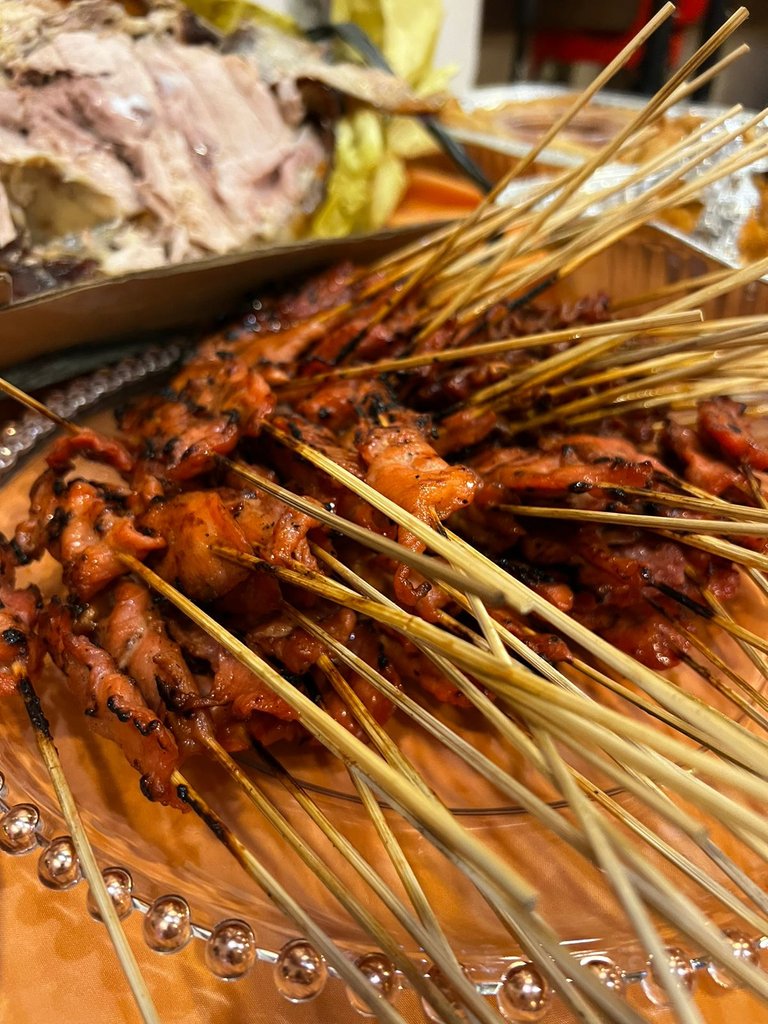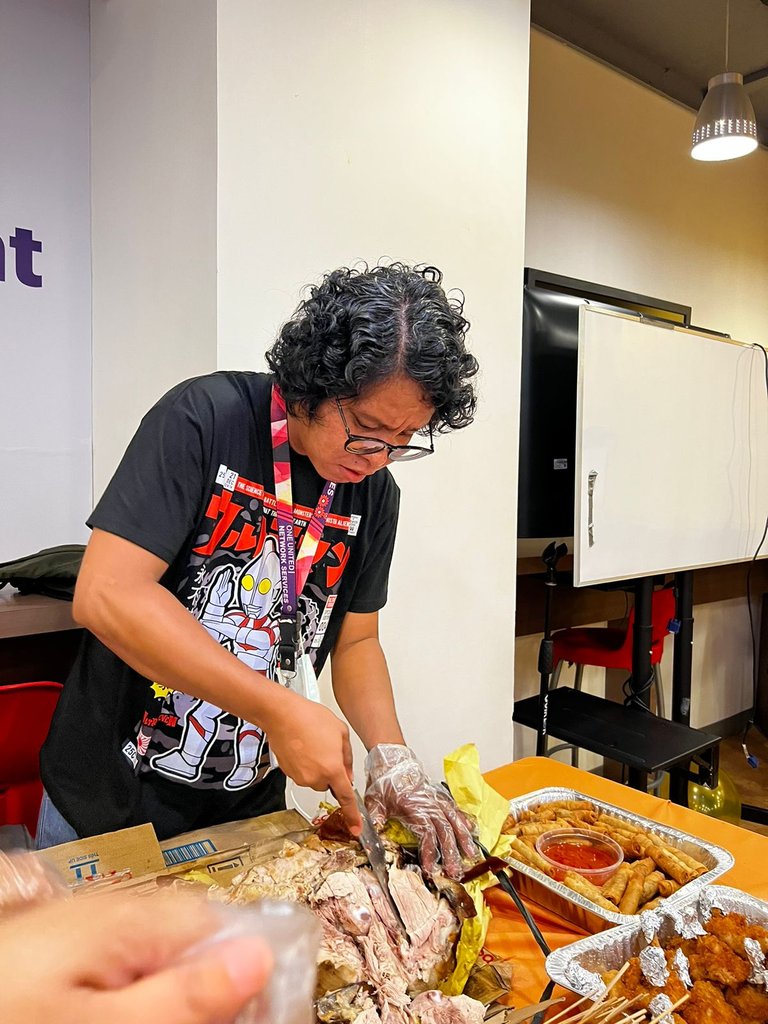 We had a tiktok showdown, oldies versus newbies. The pantry was filled with applause as our talented tiktokterist hit the floor.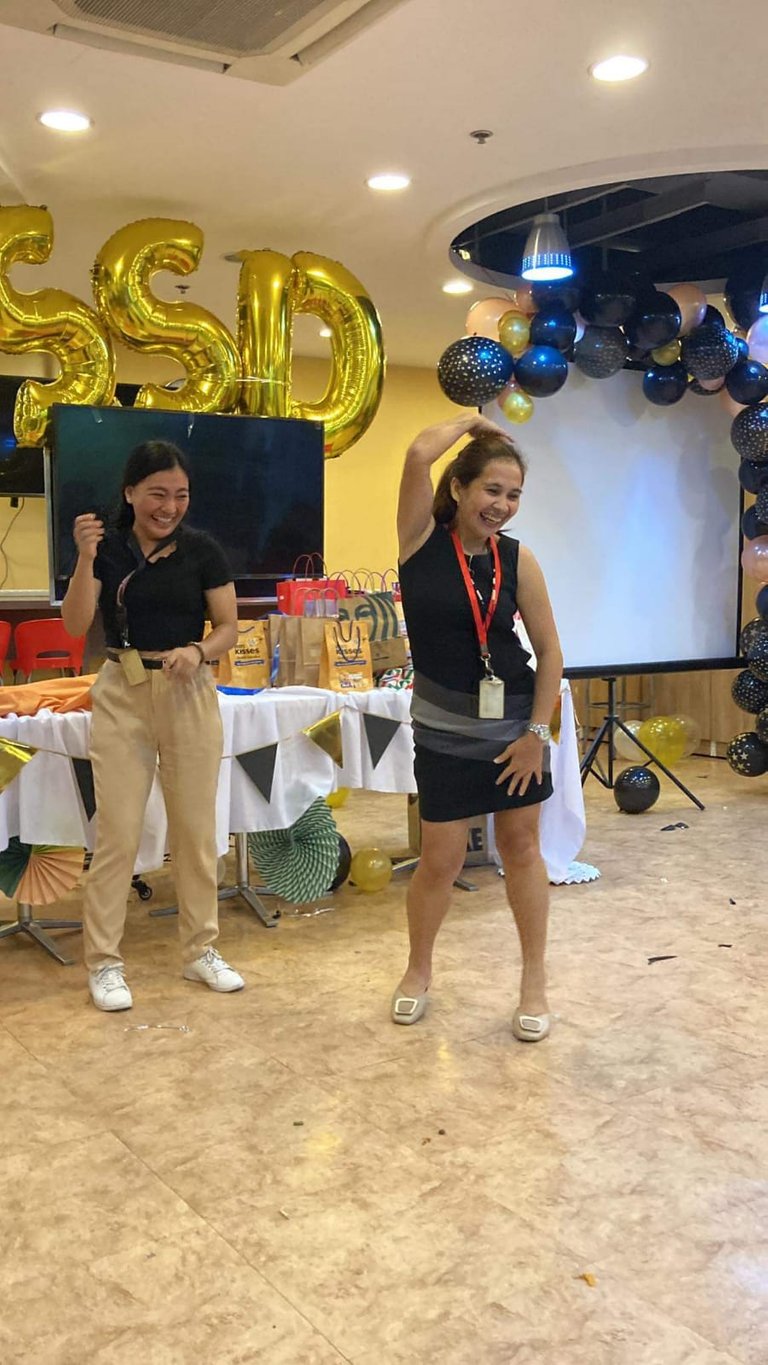 ---
We also had some balloon popping games; it was so much fun. Everyone was so competitive and full of energy. Besides, it is the first get-together since 2019.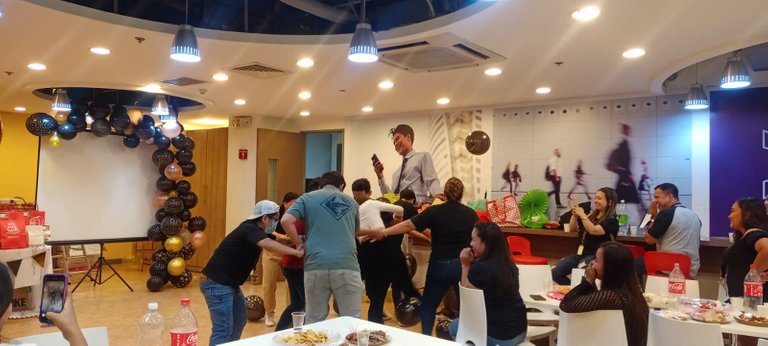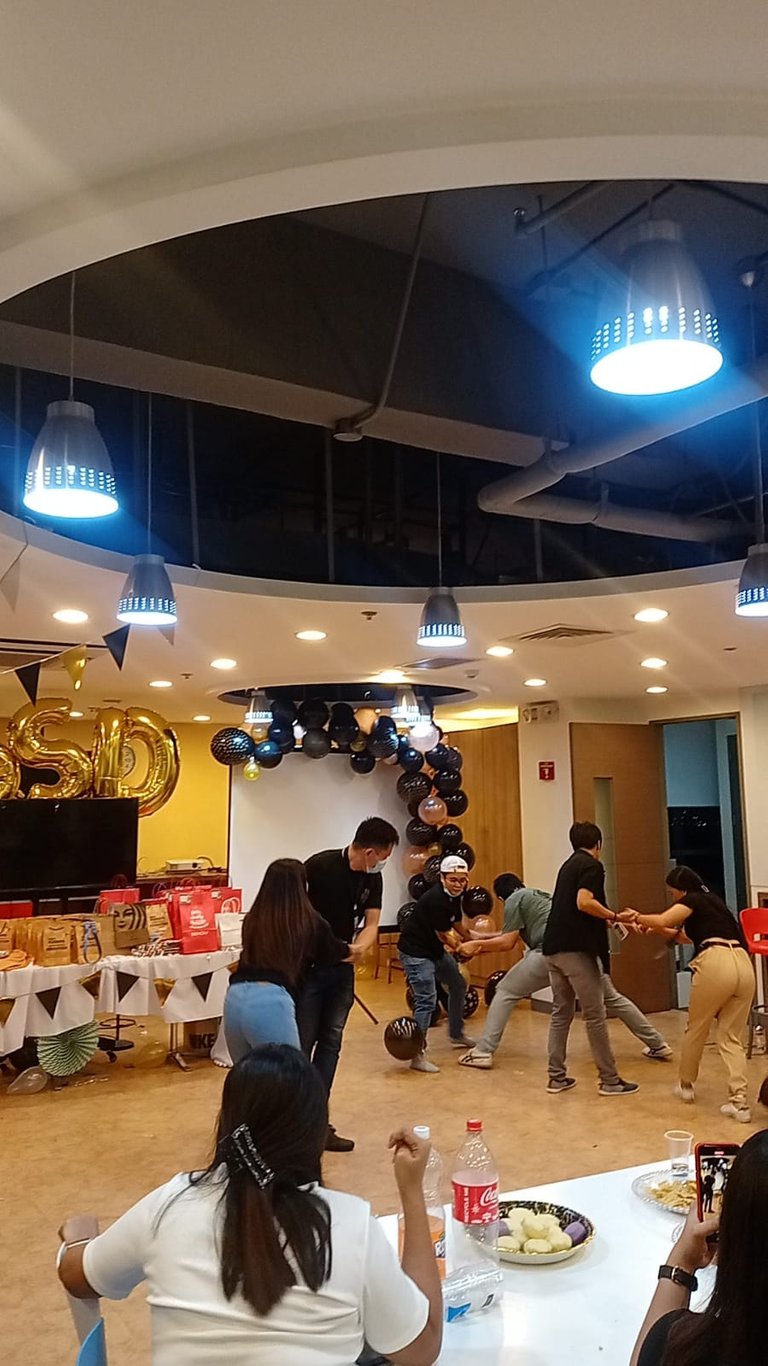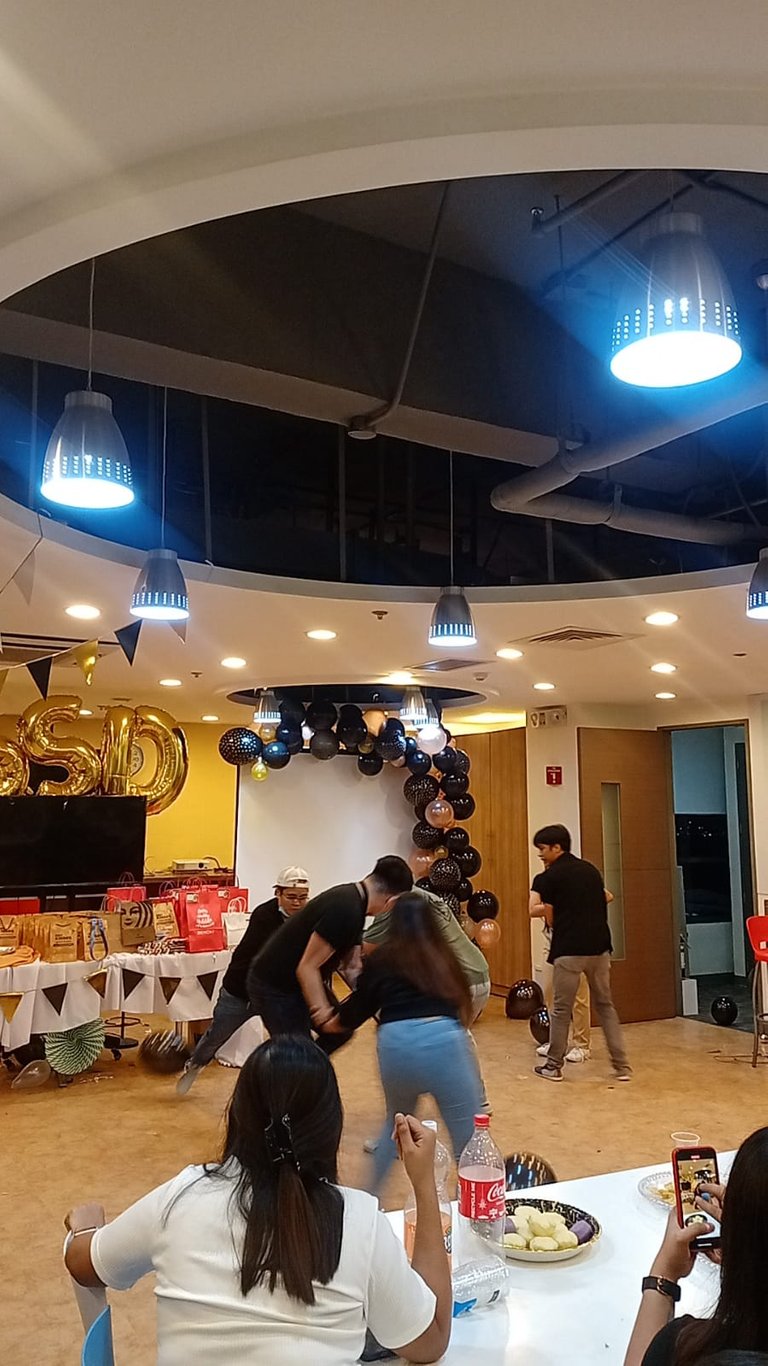 It was a fun night. We all went home with prizes and gifts from our Team Leads and the Management.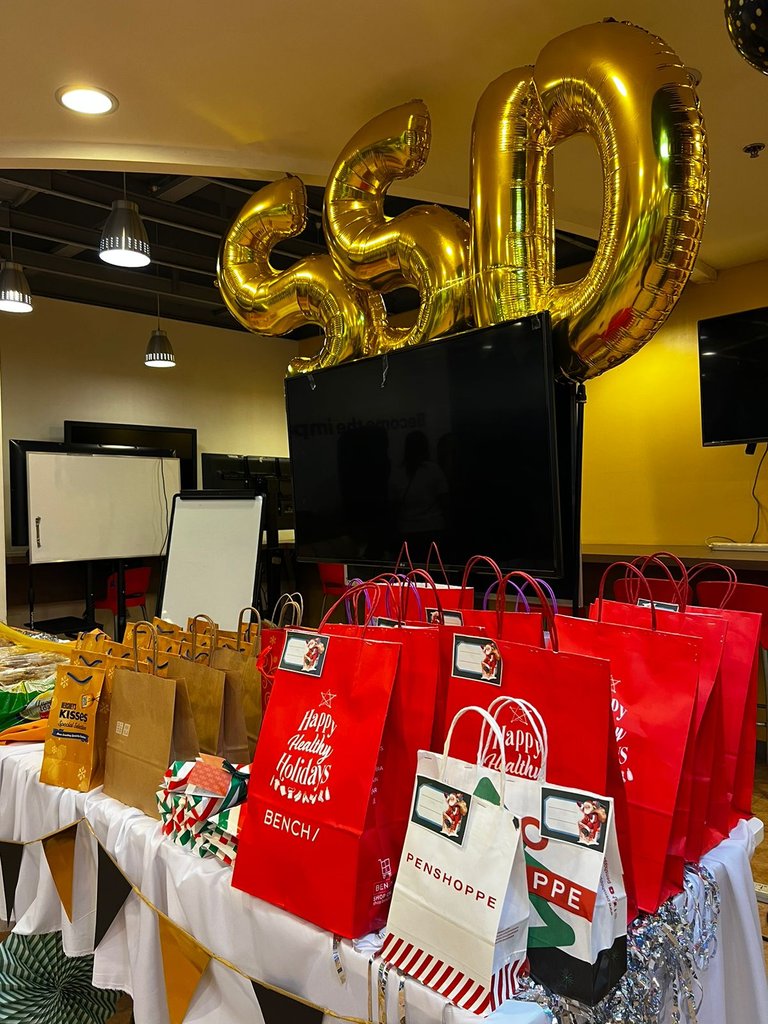 By next year, a full hybrid setup will be in place, so we won't be seeing much of each other during the work week, but we look forward to more events in the company and hopefully a summer team building as well.
That's it for the latest event in my work life. I hope you are also having a great time at your workplace. This is my first post in the community, and I look forward to sharing more about our team and other inspiring stories in our work space.
Work is hard enough, so it's important to make the working environment better. Be kind to everyone; a small act of kindness and consideration always goes a long way.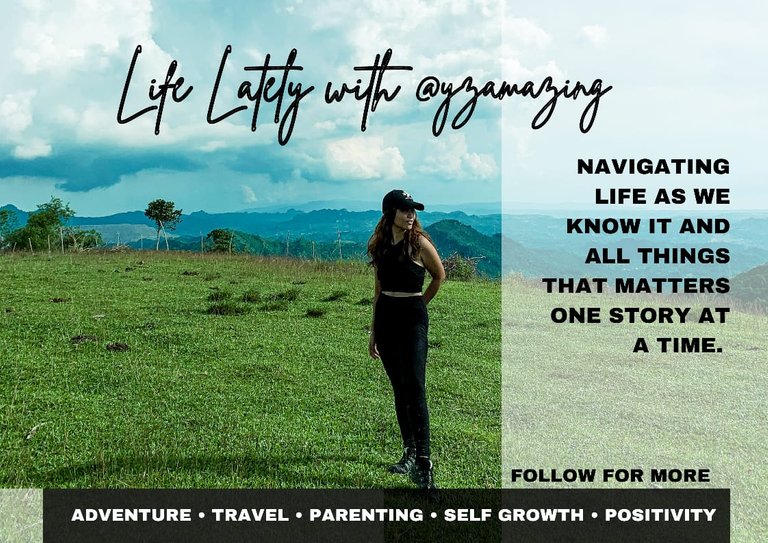 Ma. Morena
is a nature enthusiast, an optimist and outgoing person who loves turning her adventure and thoughts into writing.
Liked what you read? show some love by sharing your comments and upvote the content. Feel free to re-blogged the post and help spread positivity by paying it forward. Don't forget to follow her for more stories and adventures here on Hive.

---
All photos were taken and edited by me unless stated otherwise. Images may have been shared to my social media accounts prior posting to the blog.
---
---
---