How I make and model a tote bag by myself || كيف صنعت وصنعت حقيبة حمل بنفسي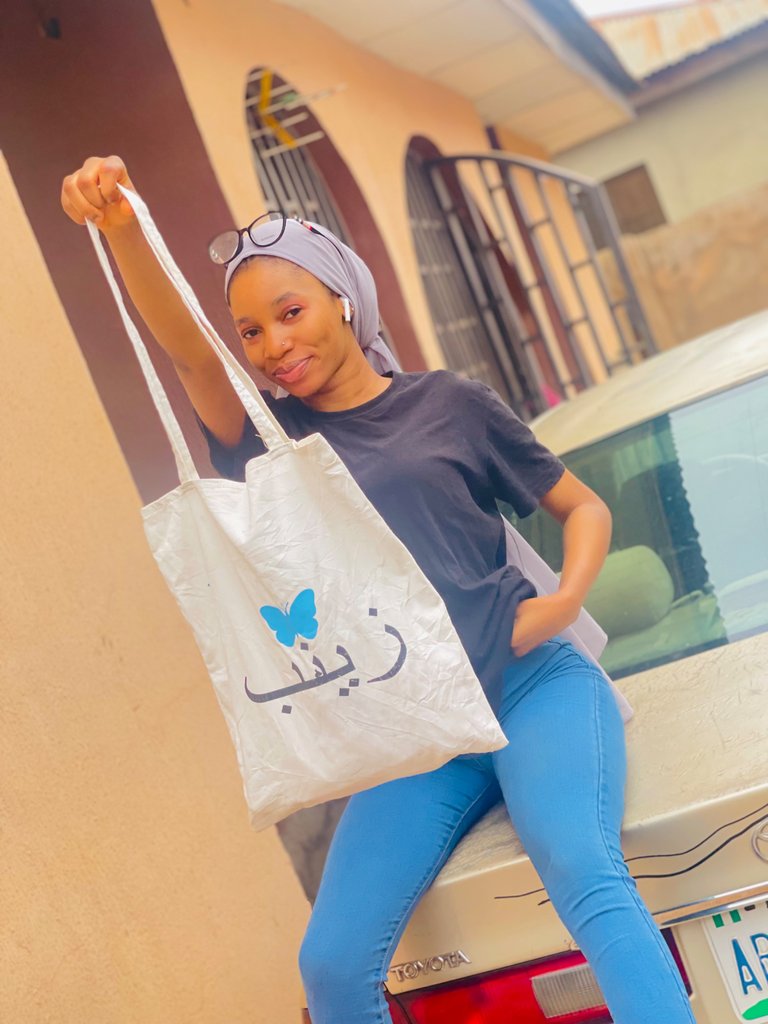 Good morning hive lovers
This is my first post on hive after my introductory post,I wish to be part of this community every seconds but my phone got spoilt which make me to be inactive for a while,I wish my apology is granted by my lovers here,I am now available to be showing my skills to the communities and learning from hive users. My referral talks about hive,usage and benefits here which I have also experience since I joined the community.
I was a bit busy this days while i receive a lot of different calls from client to come and model for there brand,which I attended to including makeup artist,clothing brand and some other fashion brands.
This post will be showing how I made a customized tote bag and model it for myself.
I will be explaining the processes of achieving the bag from scrap
Material and processes
Chinos material
Thread
Scissors
Chalk
Tape rule
Firstly you will Fold the material into two unequal part and Measure 17inches for the material length using your tape rule,Now we will go to the width measurements,You will Measure 12 and half inches for the width.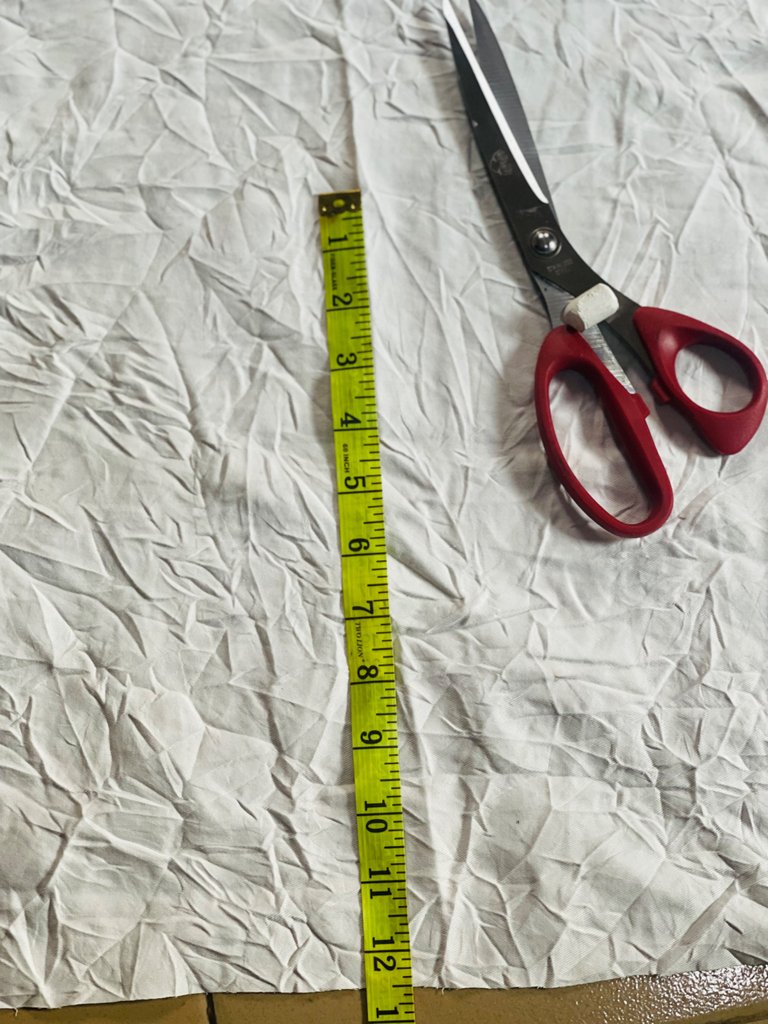 Secondly,you will use chalk to trace the length and width measured and cut out using your scissors.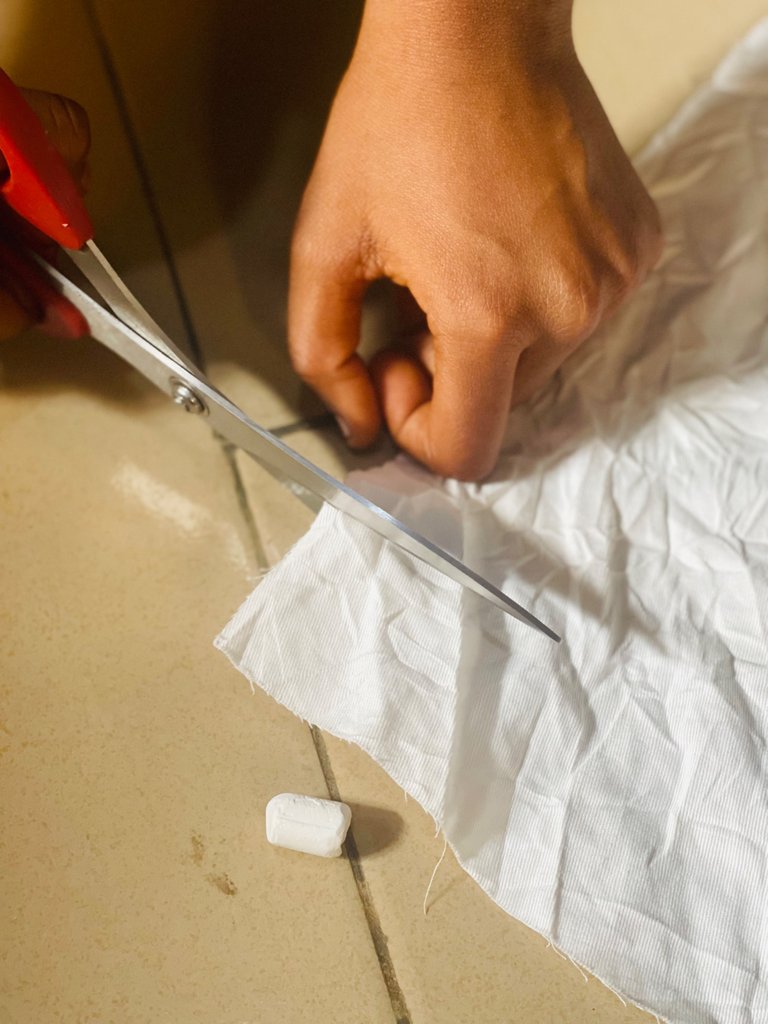 Thirdly,make a measurement of 28 inches for length and width of 2 and half inches for the rope then trace with chalk and cut out with scissors.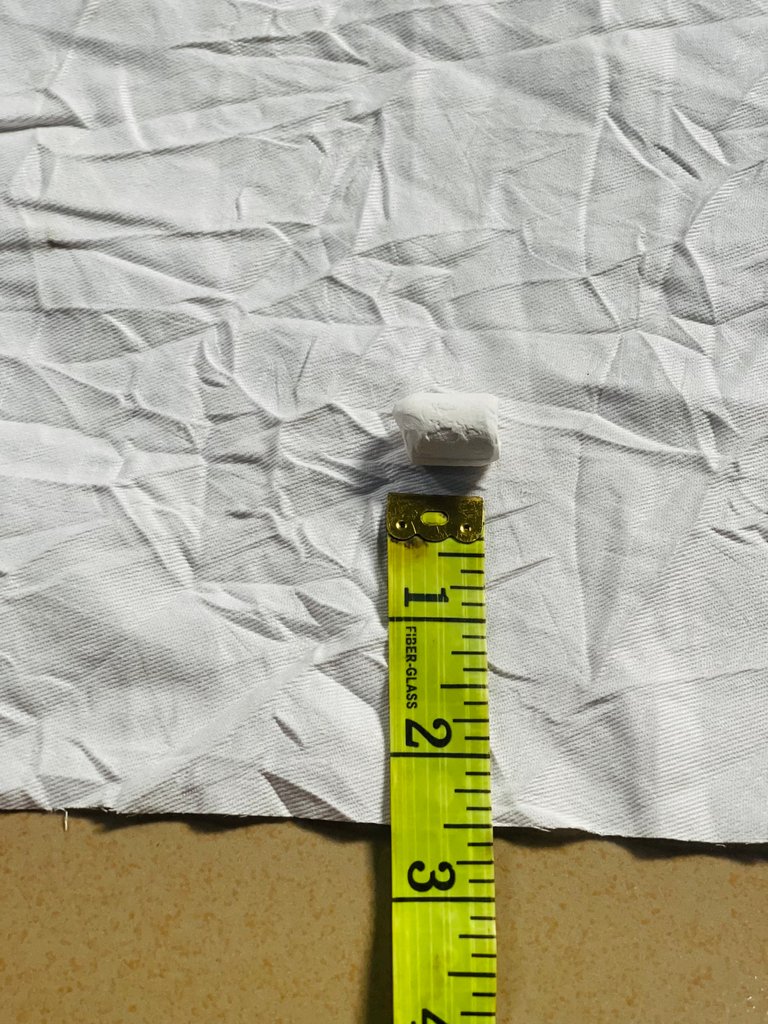 Lastly we move our material to the sewing machine and sew it for proper shaping.
After the sewing is completed,I took the bag to the graphic designer for customizing, then i asked him to customize my name in Arabic language and add a simple butterfly design on the newly made tote bag.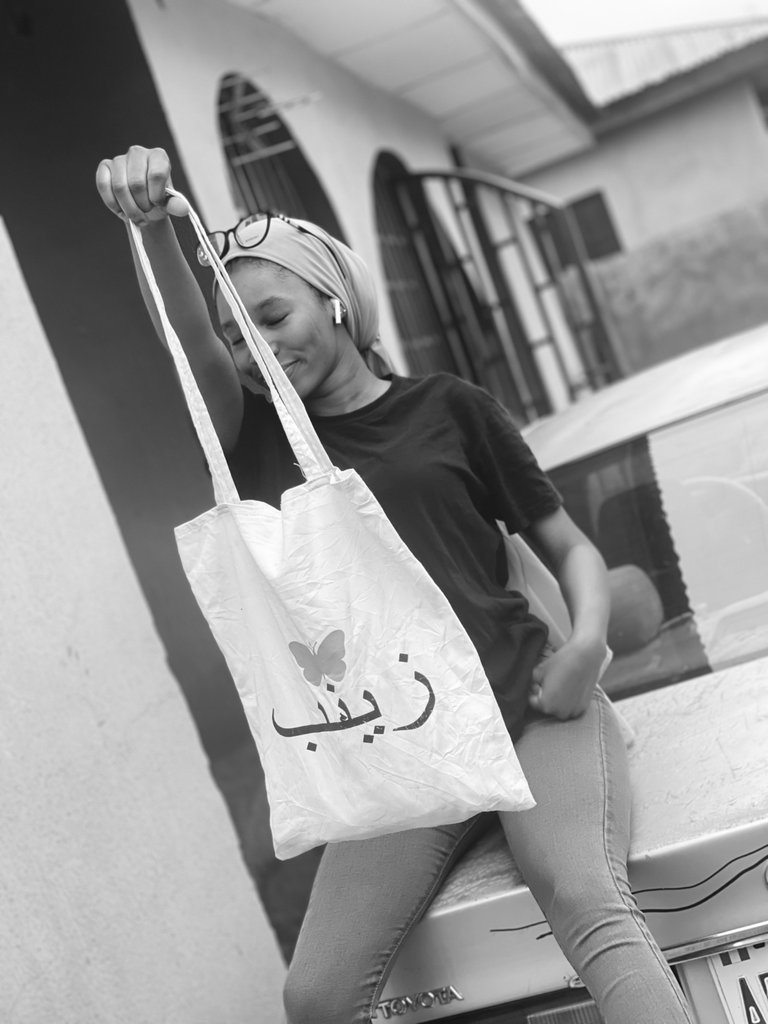 THANK YOU ALL FOR READING MY POST
HAVE A NICE DAY
LOOK UP TO MY NEXT POST
شكرًا لكم جميعًا على قراءة رسالتي ، استمتع بيوم لطيف ، ابحث عن رسالتي التالية
---
---