HOW I SEW A TWO PIECES GOWN FOR MY BIRTHDAY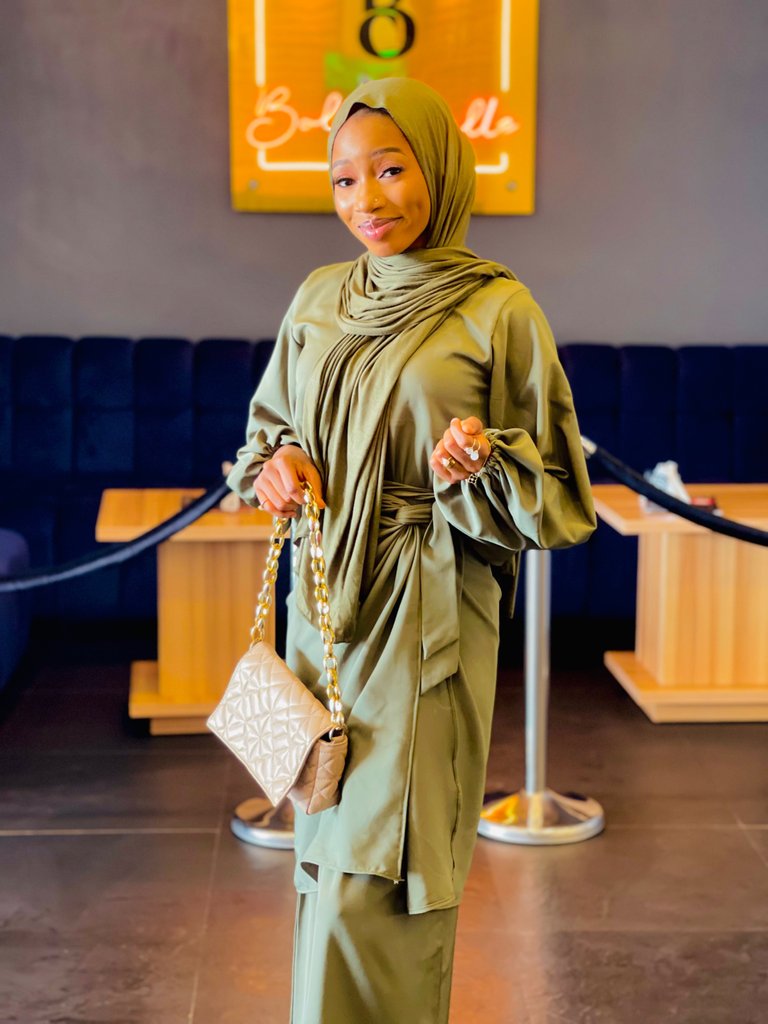 HURRAY!!!!!!!
I'm a year plus Hivians
Good morning to all needlework community,it's been a while posting on the community which have miss alot of post and improvement on hive.I hope everyone here is doing fine and lovely.
Every 365days make a year plus for every human which am adding another year to my age.I will firstly thank almighty God for sparing my life from birth till now and my gratitude to all hive users for viewing my post.i as a fashionistas and an entrepreneur wish to make my day a lovely one so I decided to sew a cloth for myself as a birthday present.
THIS POST WILL EXPLAIN BRIEFLY HOW I SEW MY GREEN MATERIAL FOR MY BIRTHDAY.
MATERIAL
Getting a green fabric in market
Thread
chalk
Scissors
Tape rule
Elastic
Hemming gum
THE PROCESS HOW I SEW THE GREEN BIRTHDAY CLOTH
Get you fabric ready and fold it into four then I measure 7 inches for both shoulder length and for the arm hole then chalk and cut out the fabric then trace with chalk to form the dress shape.
Now we will measure the arm which we use 23inches for the arm length and the arm width is 9inches them chalk out and cut out using your scissors,We will measure the cloth by cutting the facing of the dress then cut out.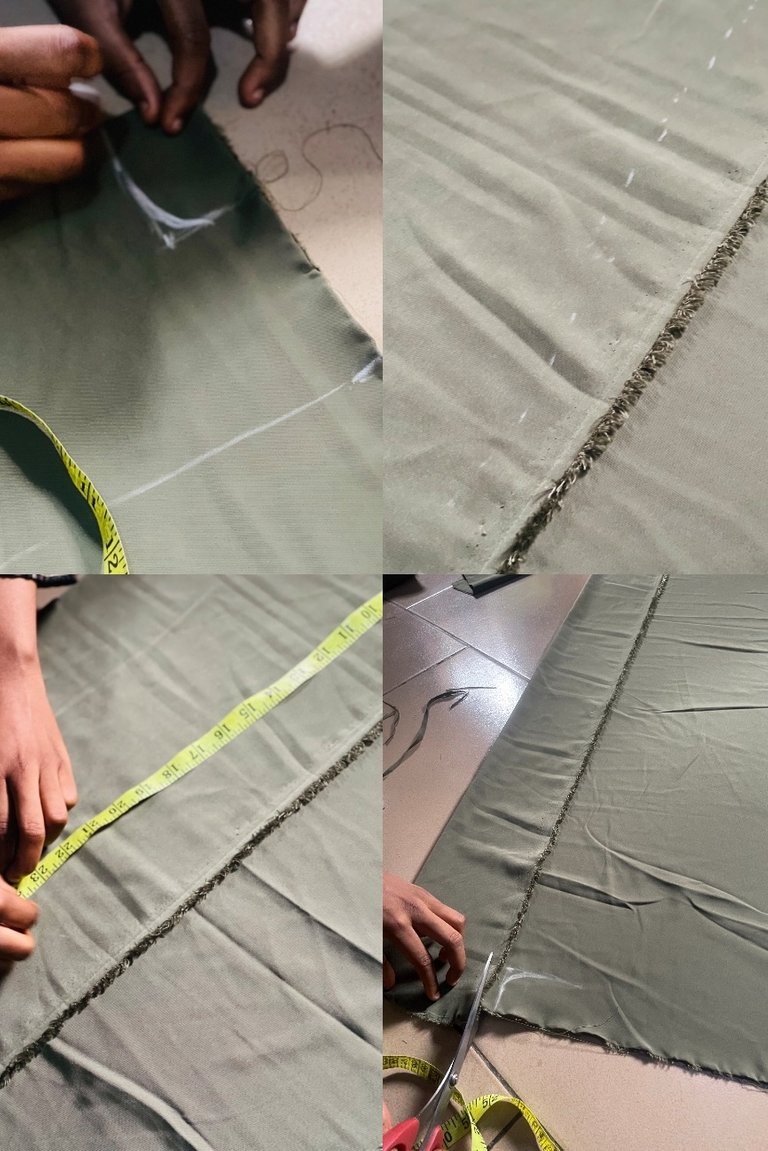 we will attach the short facing to the front view of the cloth and sew using machine
Lastly we will measure 50 Inches for length and 10 inches then attach the wrapper to the front and back view of the gown to make the gown okay for wear
After cutting all out we will move to the machine and sew the appropriate side together to form our cloth.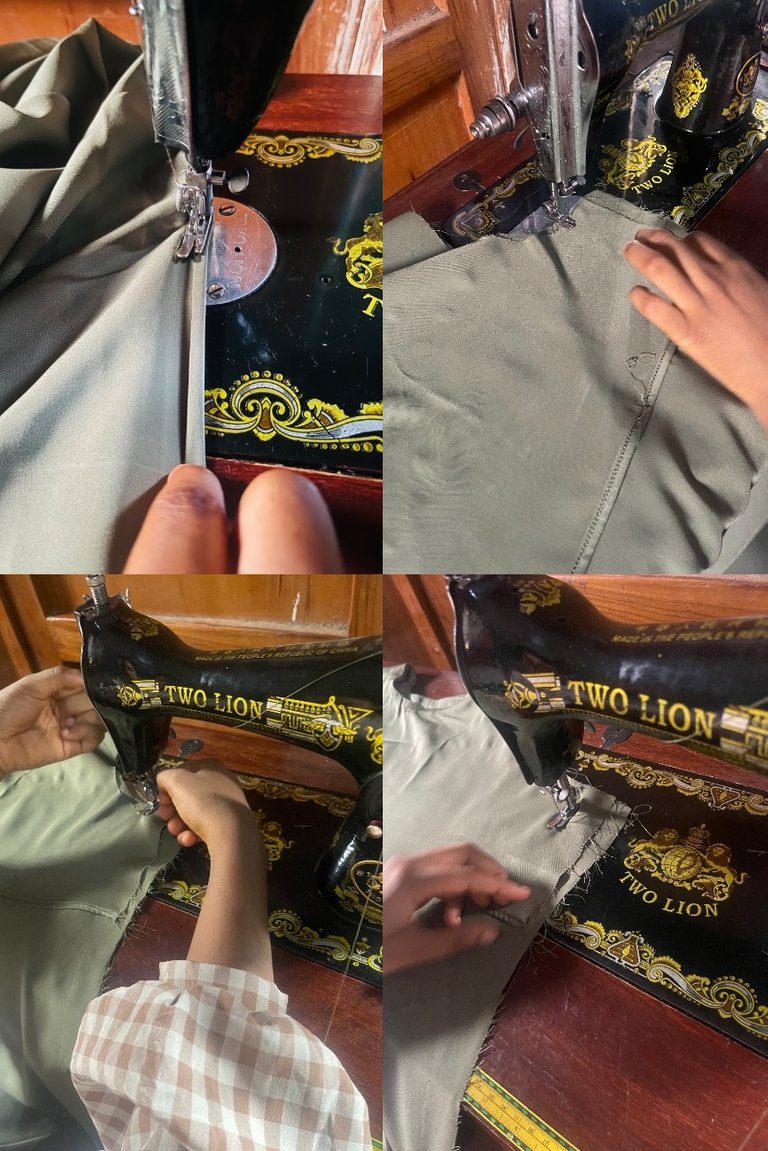 This is how I sew a birthday cloth for myself as a birthday gift,After I sew the cloth I needed a palm slippers to match the colour of the green clothing,I contacted one of my hive friend @harhess which I do see his footwear post in this hive community to help and make one for the completion of the birthday dress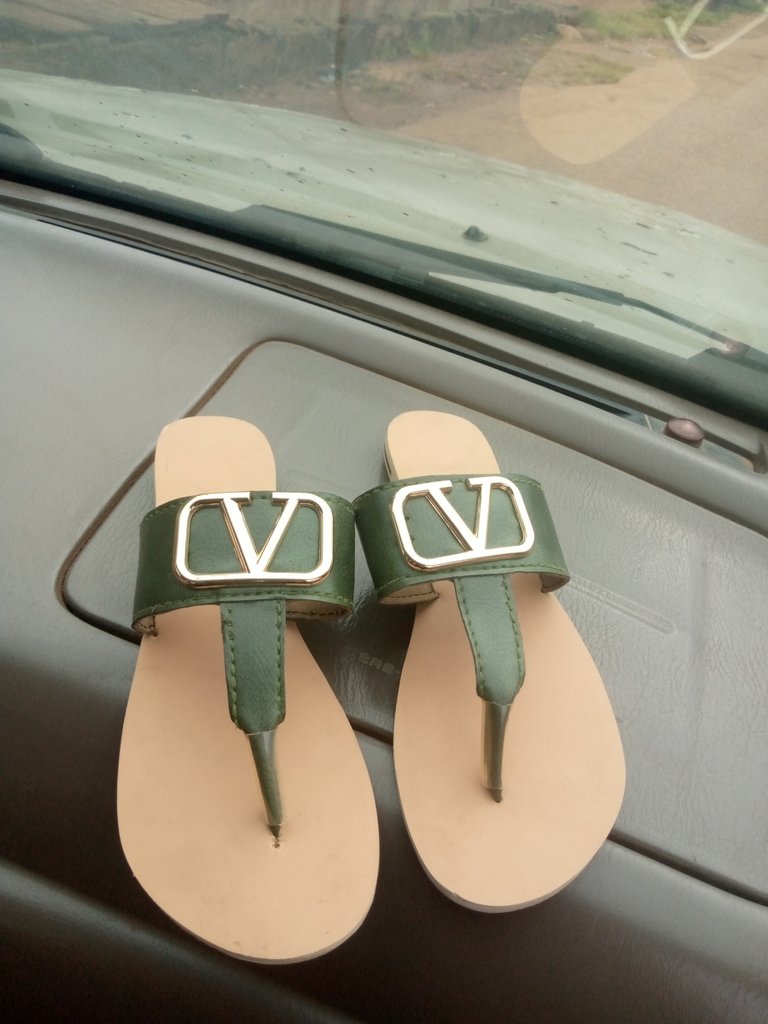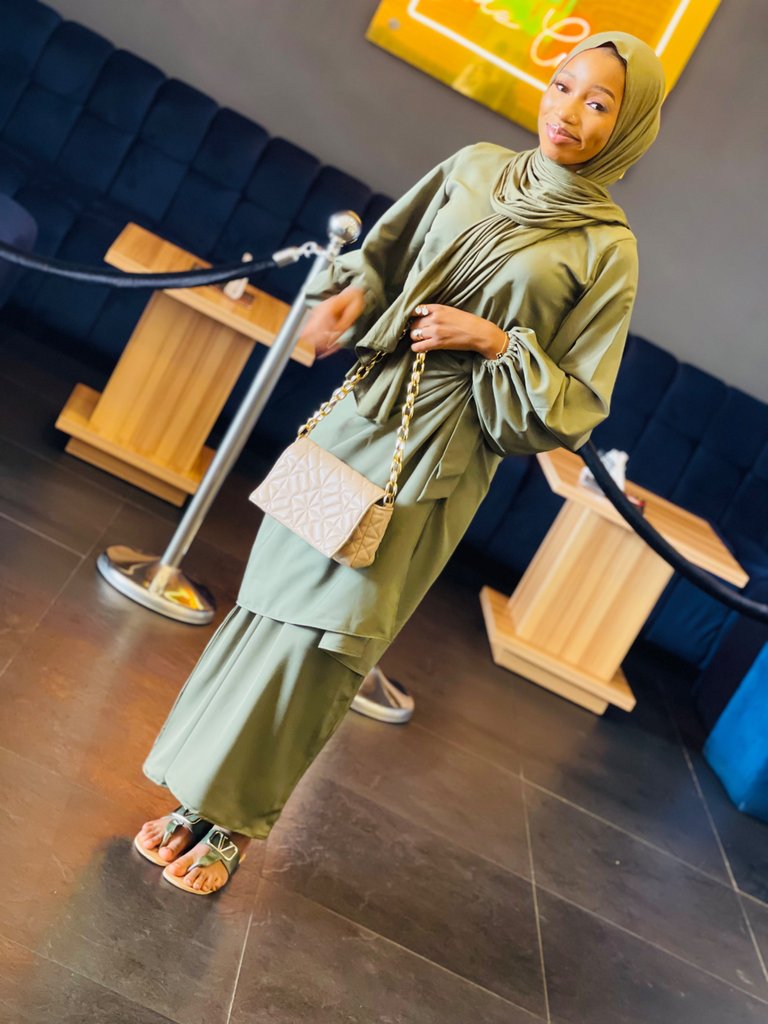 SAY A PRAYER TO ME???
---
---