The atmosphere on the day of the party at my friend's house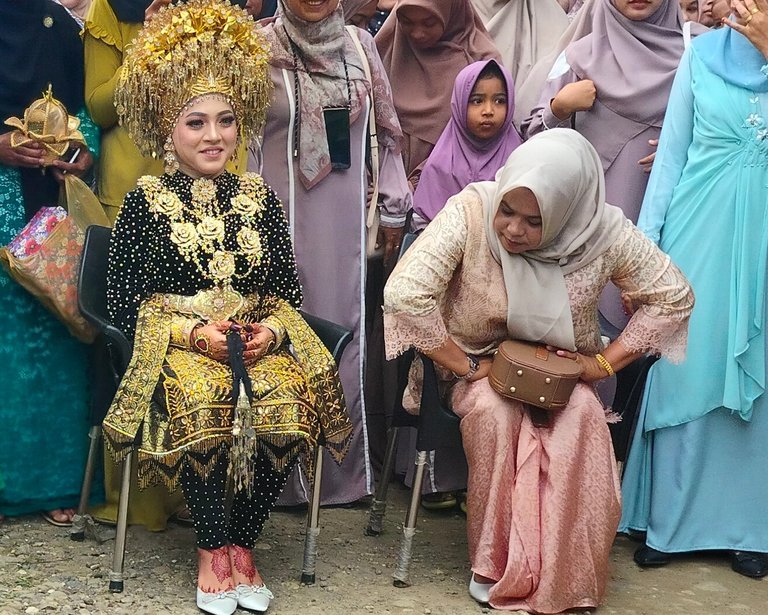 This historic day belongs to my friend. This event occurred on Tuesday 07 February 2023 yesterday and this was very memorable in my friend's life, therefore we should give appreciation for my best friend who has ended his single life and is entering his old age and let's give congratulations for a new life for our friends.
And this event was very sacred because all the attendees attended the event, moreover we saw the uniforms worn by the two brides wearing traditional clothes. And the place where the two are side by side also uses old traditions and includes dishes that are also full of traditional dishes.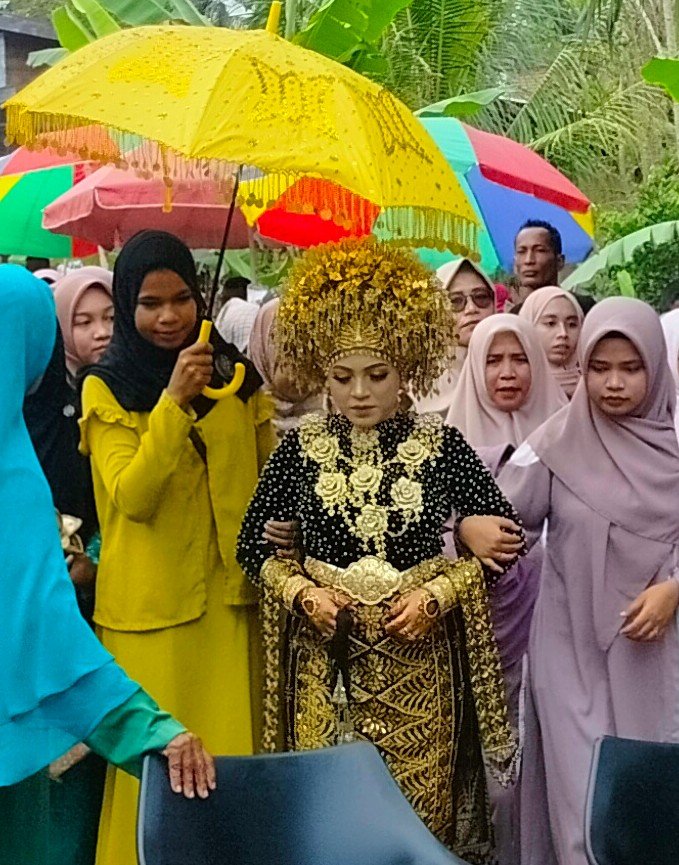 And we can see the queen moving to go to the place of the king who has been waiting for the arrival of his queen for a long time and now the two are together and are now heading to the dais that has been prepared.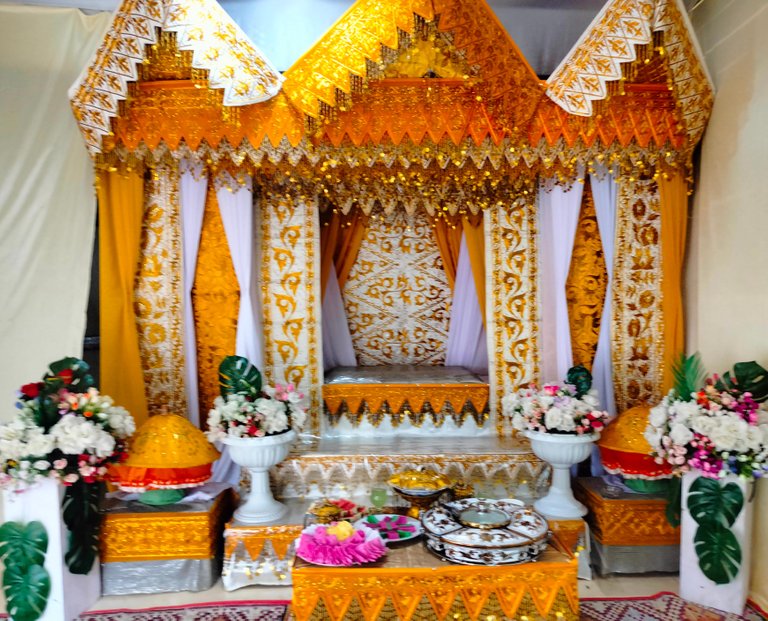 And this is the pulpit that has been prepared by the committee for the bride and groom and they will side by side at this pulpit until late at night and this is the goal so that the bride and groom can live in peace in fostering In their household, this wedding ceremony took place one day and one night according to the rules set by Aceh's traditional institutions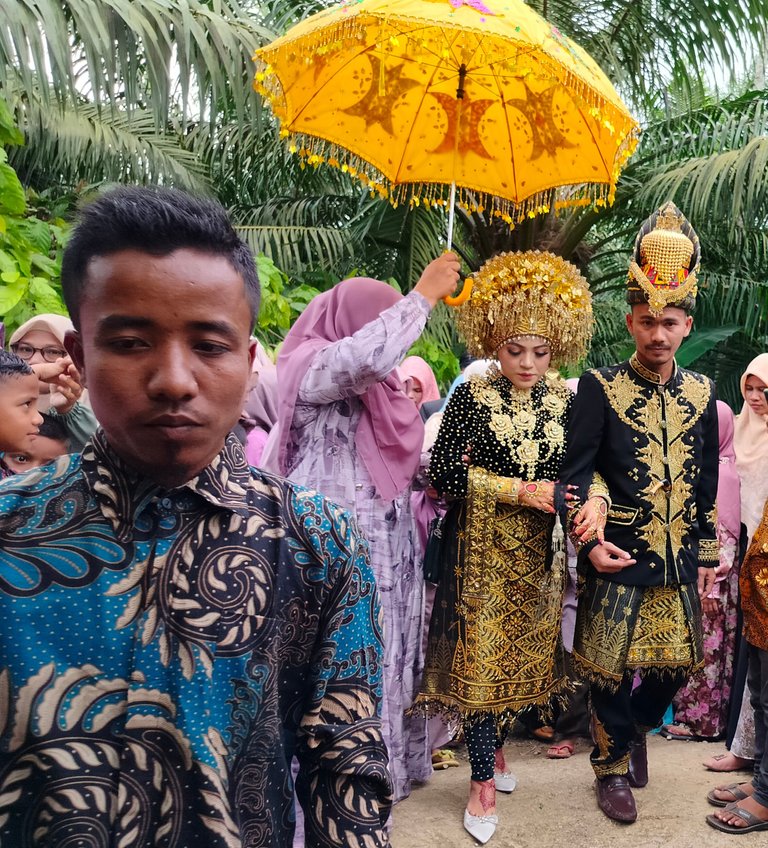 And look at the two brides and grooms are very respected by the community there they are always watched over and under umbrella even though there is no rain and the sun is hot and this is all done as a proof of respect to the two brides this culture has become a tradition in the people of Aceh as a mandate from their ancestors since ancient times.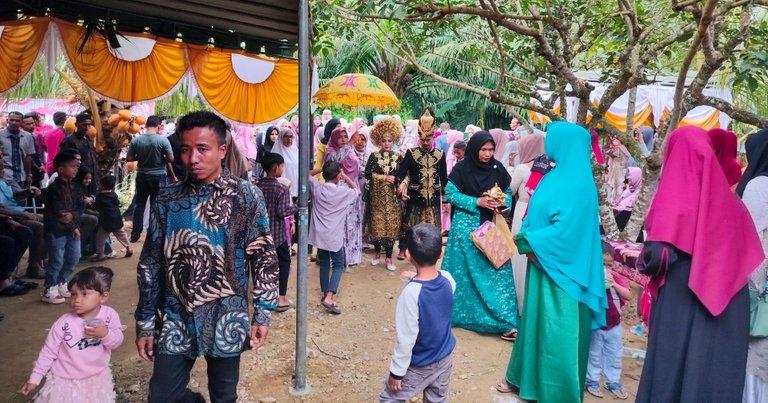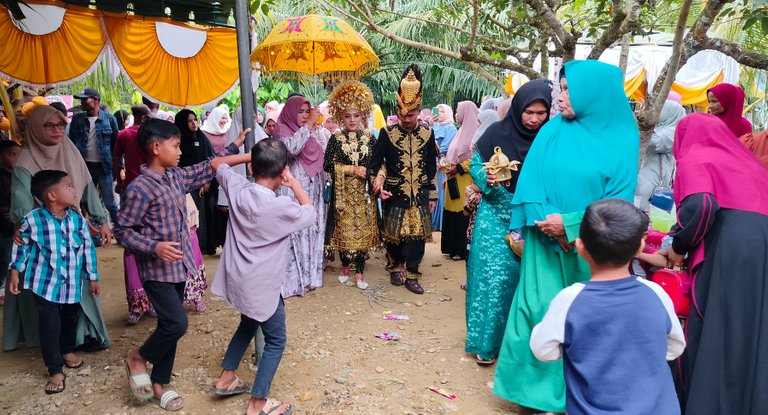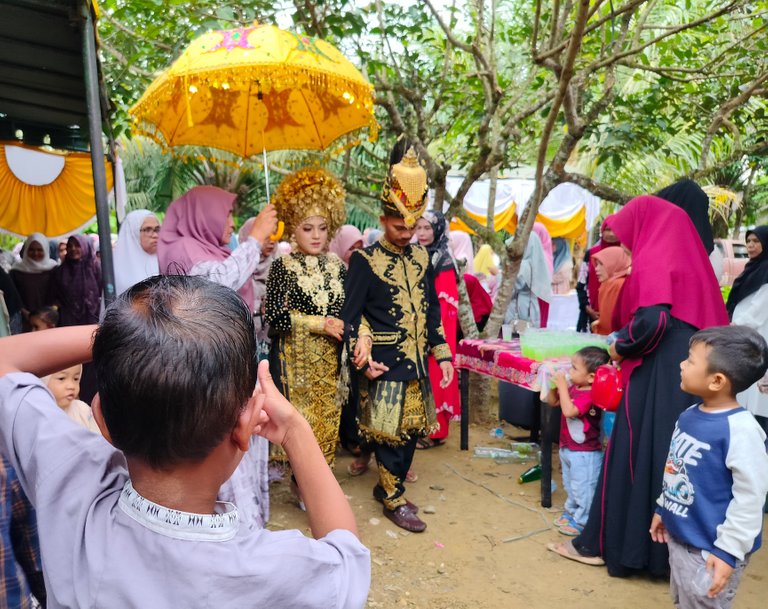 Then we also see the people are so enthusiastic and the people are also welcome to taste the dishes from their bride and groom's family to enjoy as much food as they like as well as the invitees welcome to congratulate the bride and groom and see how many people attended the party.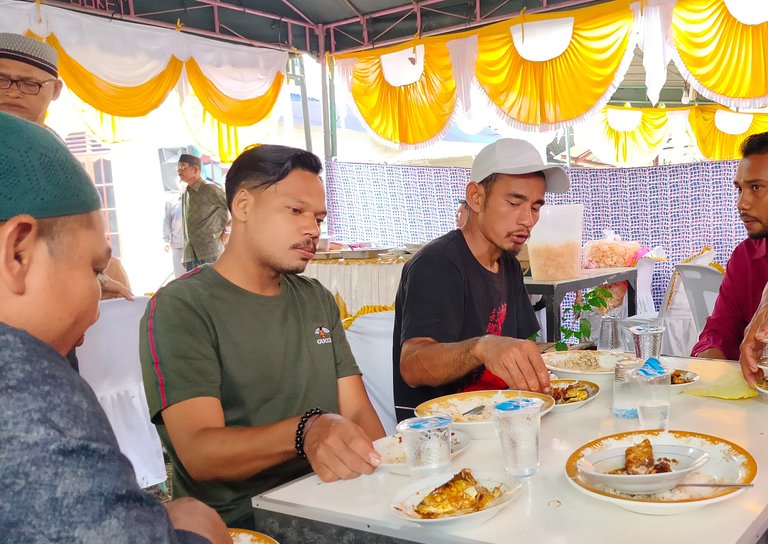 I think this is an Aceh Sumatran cultural wedding and thank you for visiting my account and be happy with your family and best wishes to all members
Regards @zaenfullmoon✍️🙏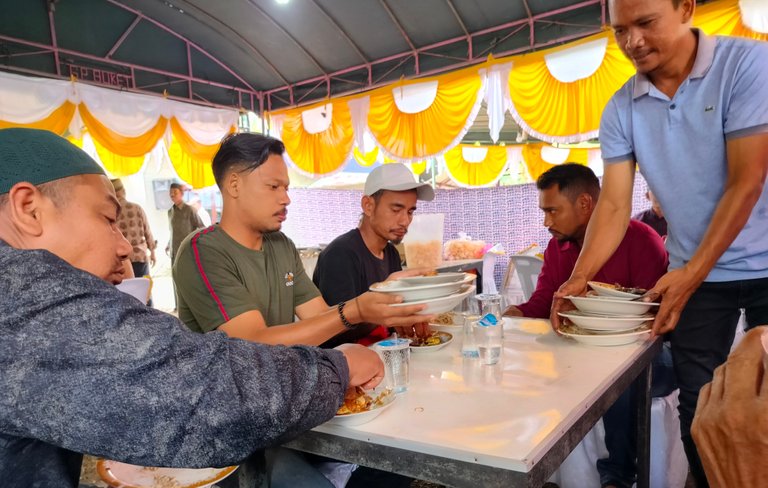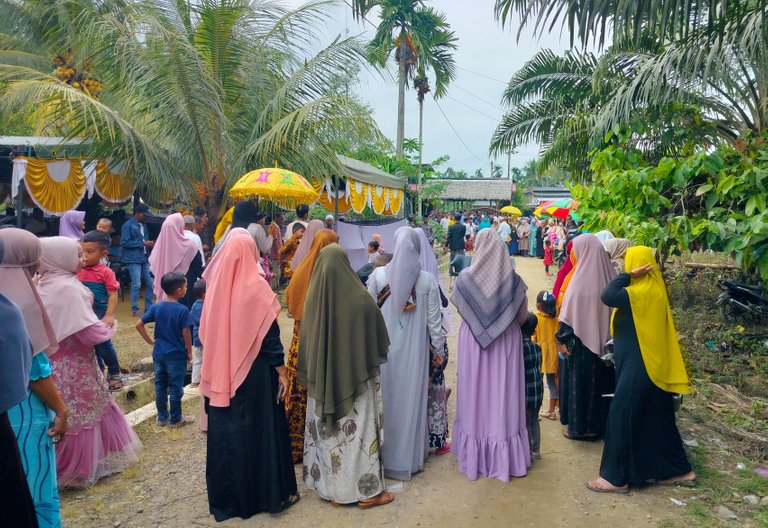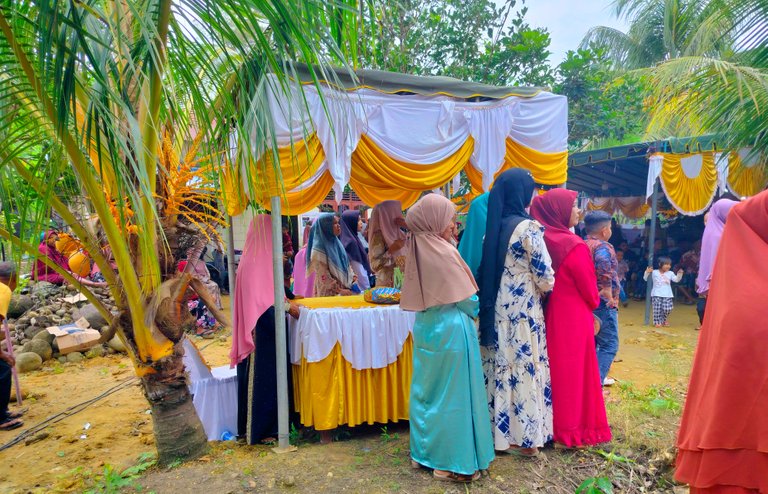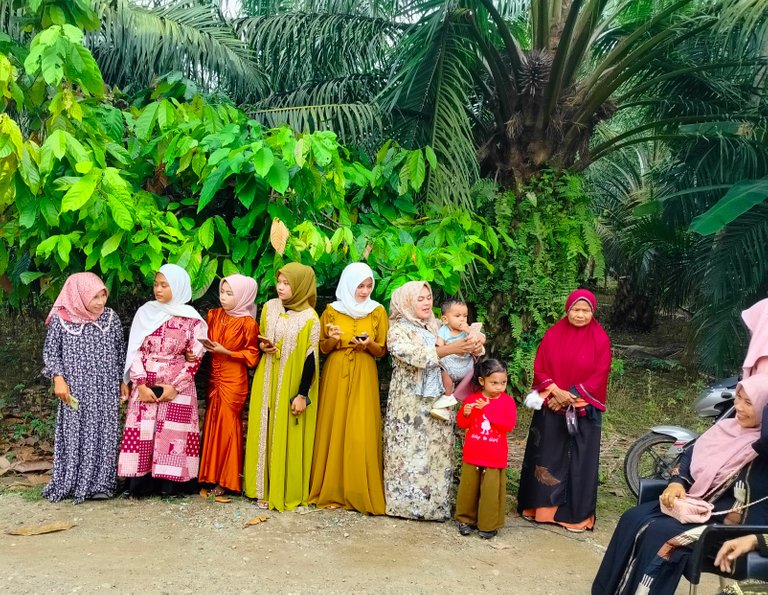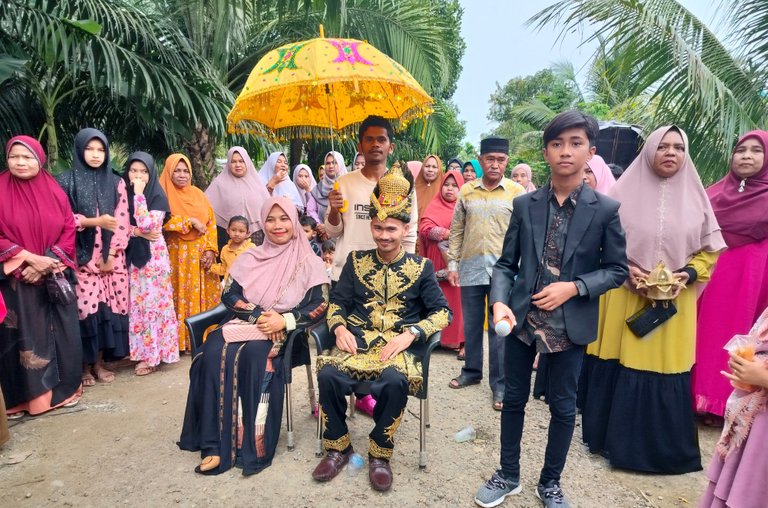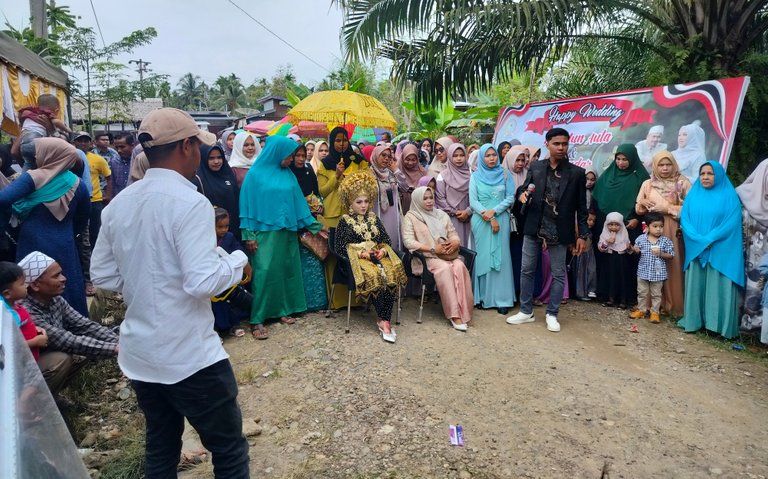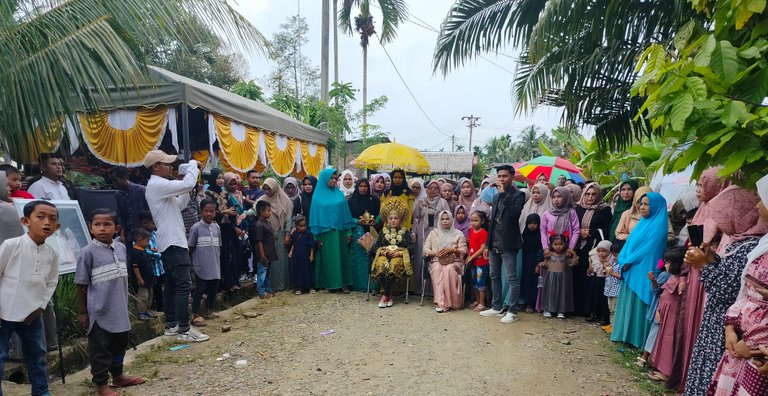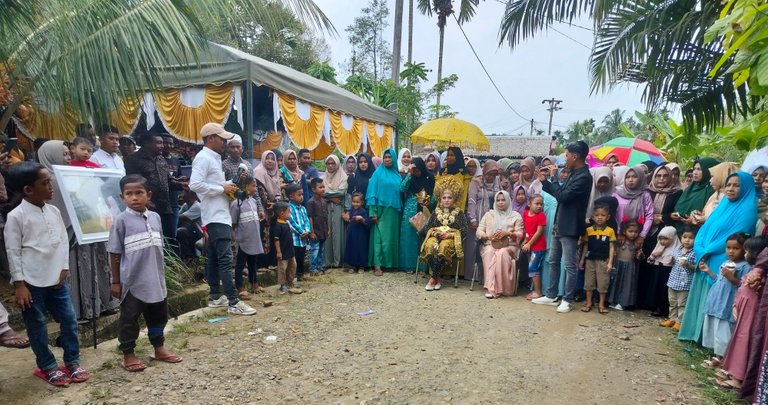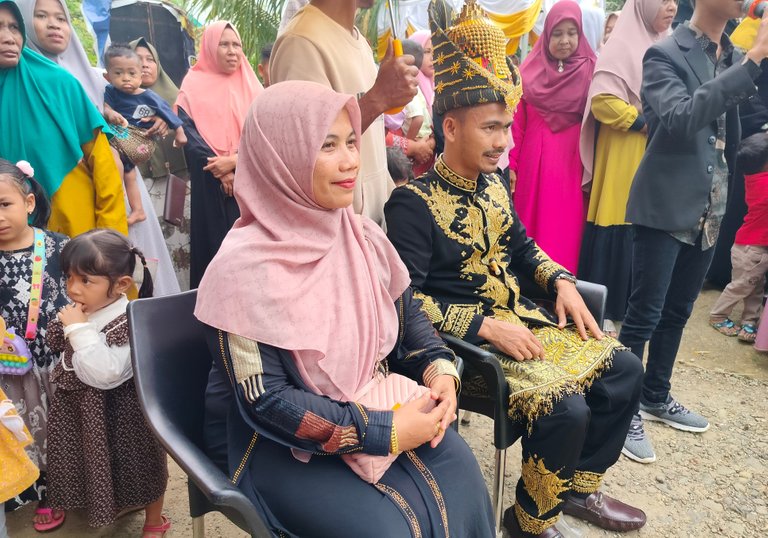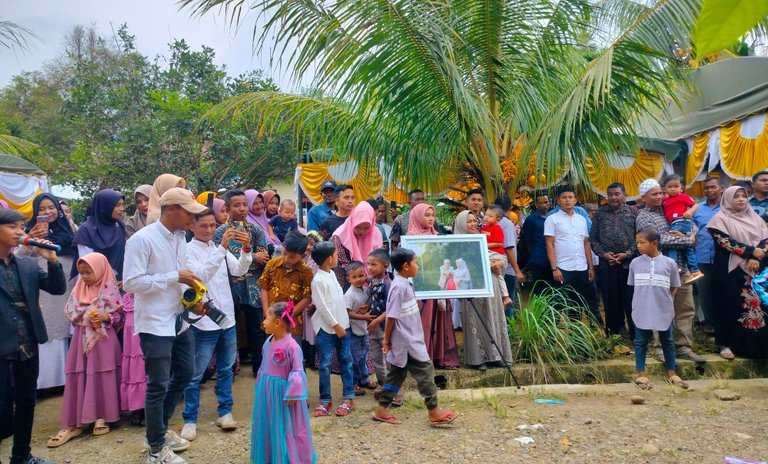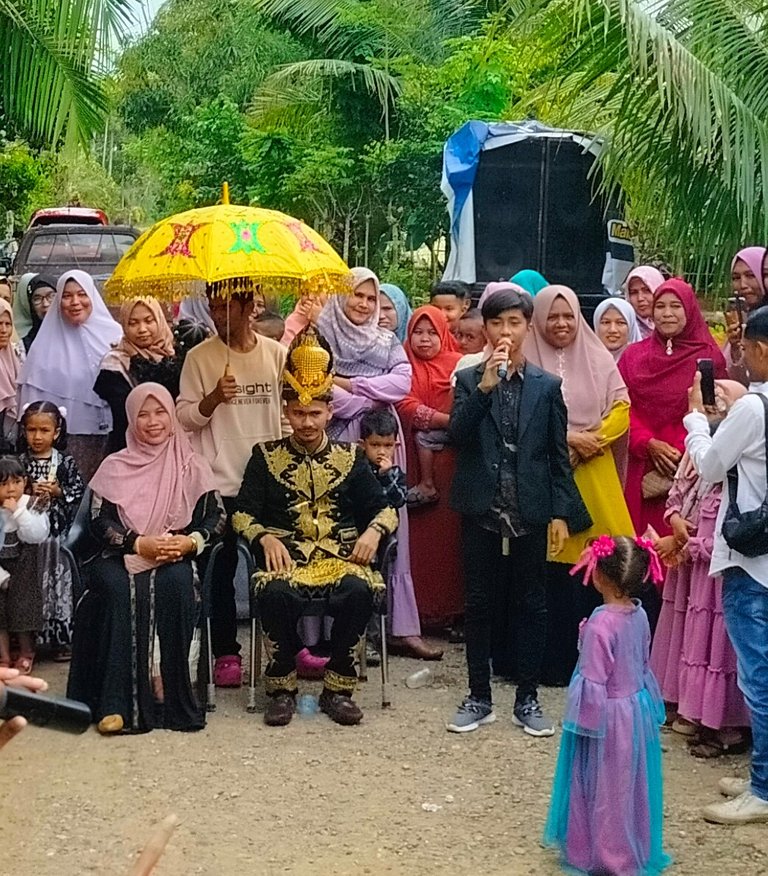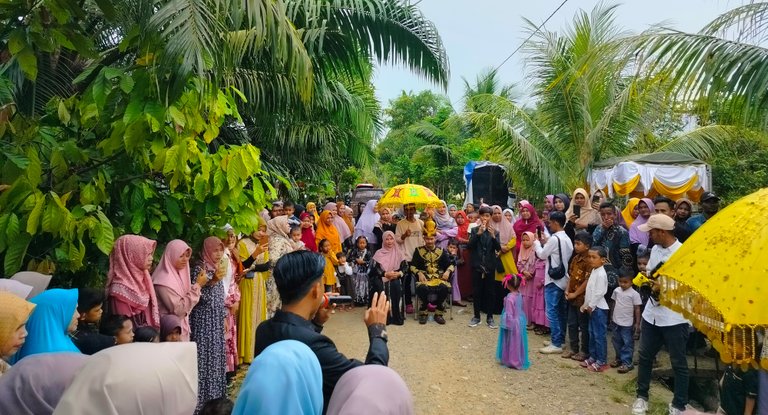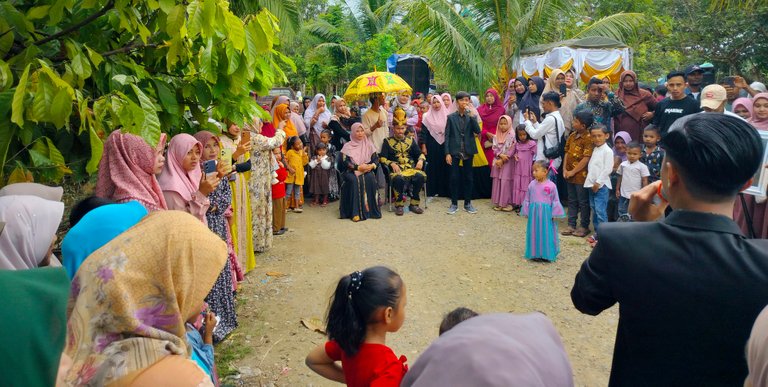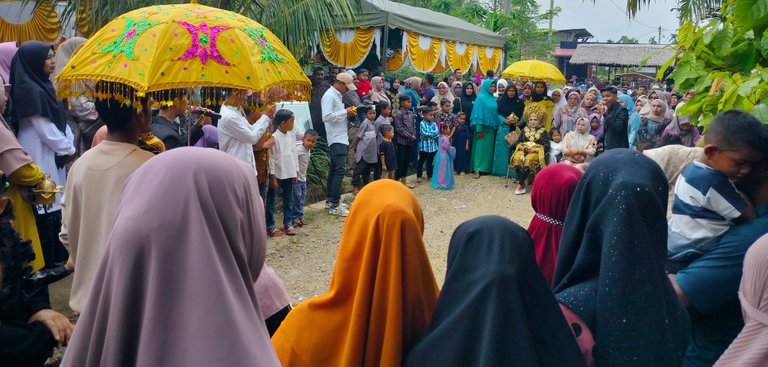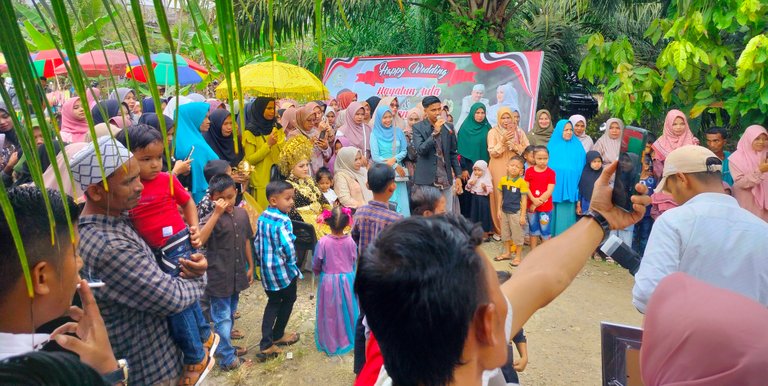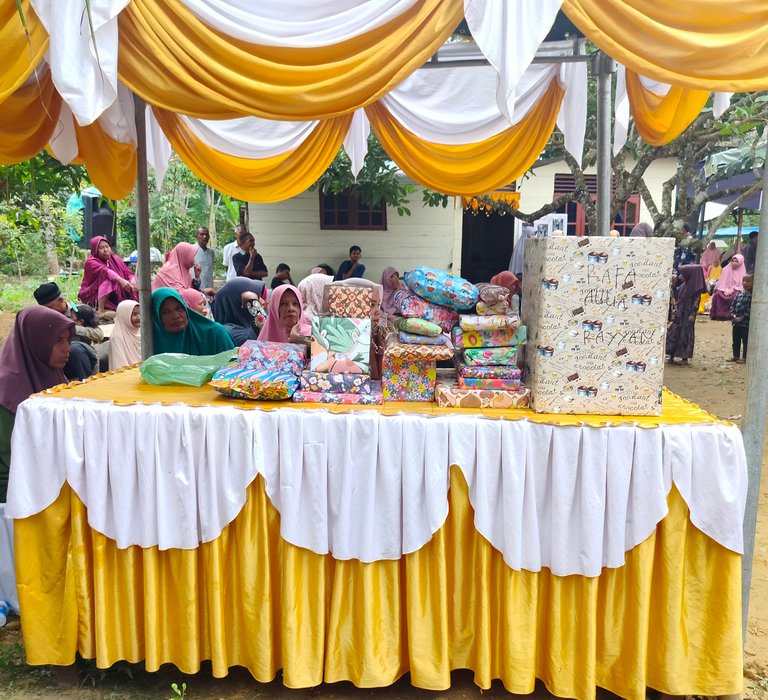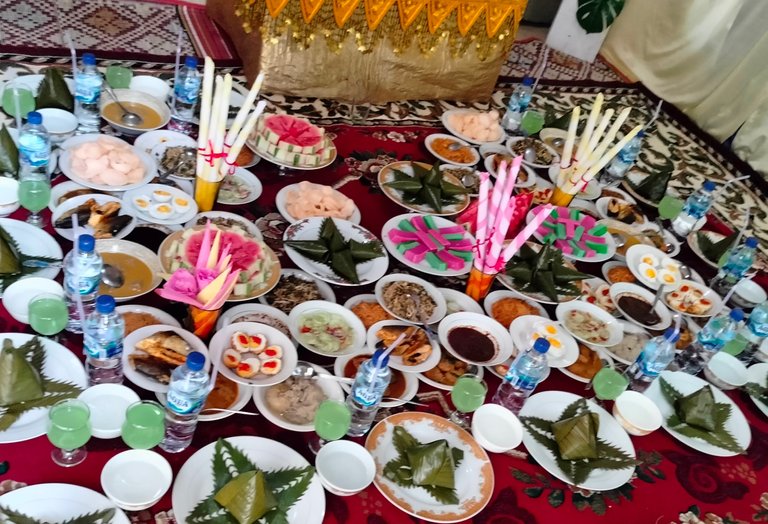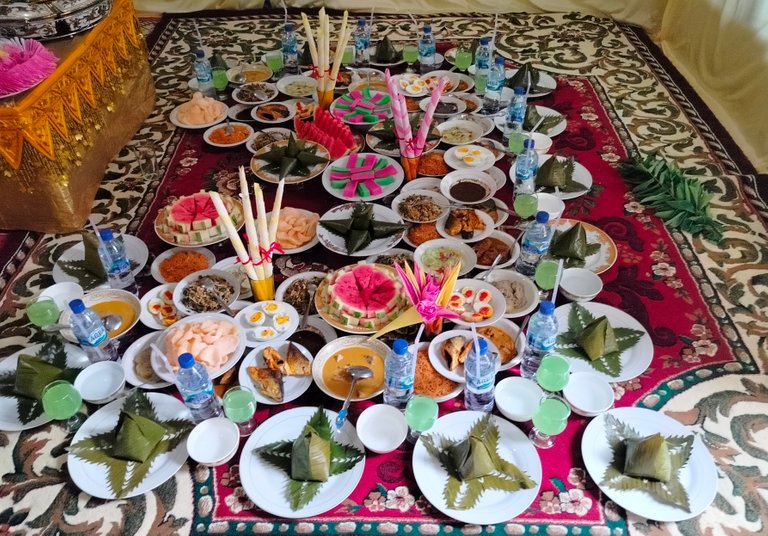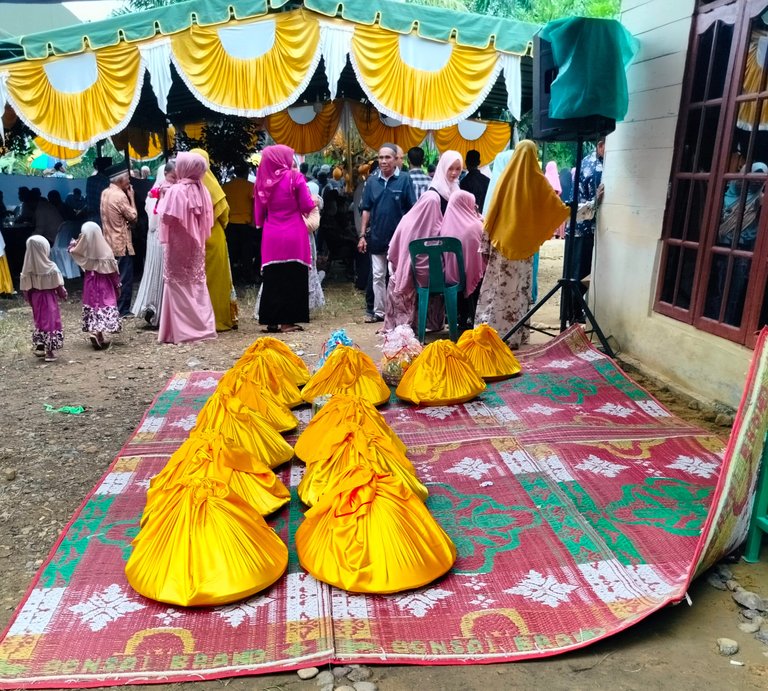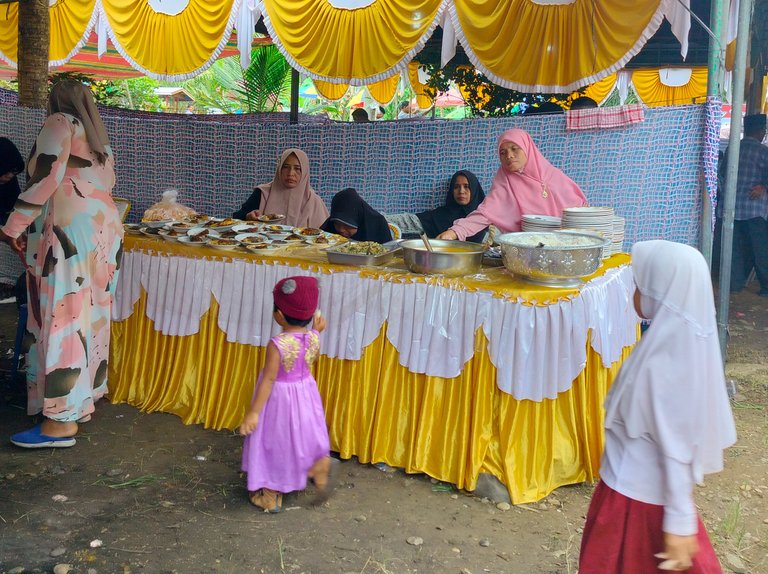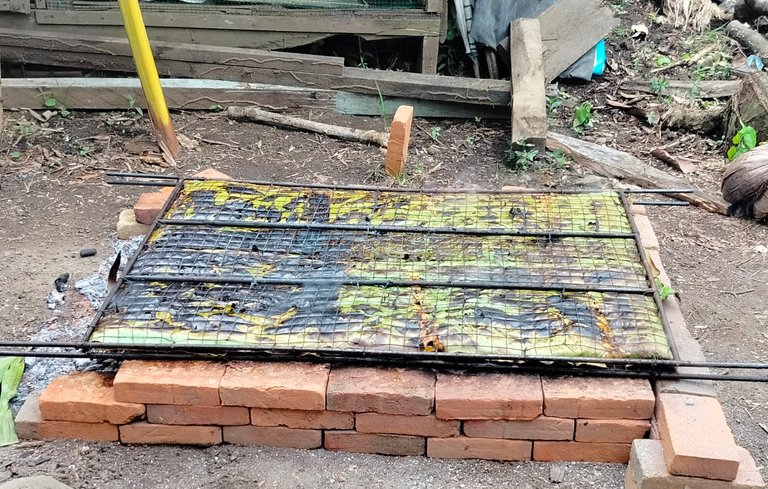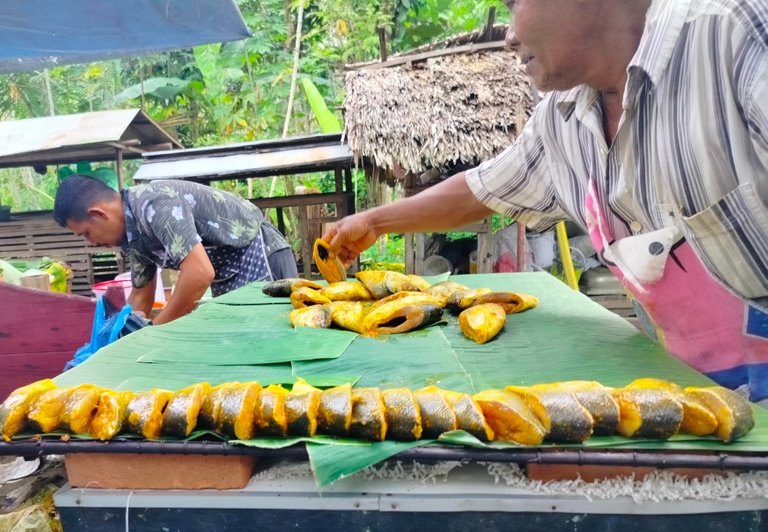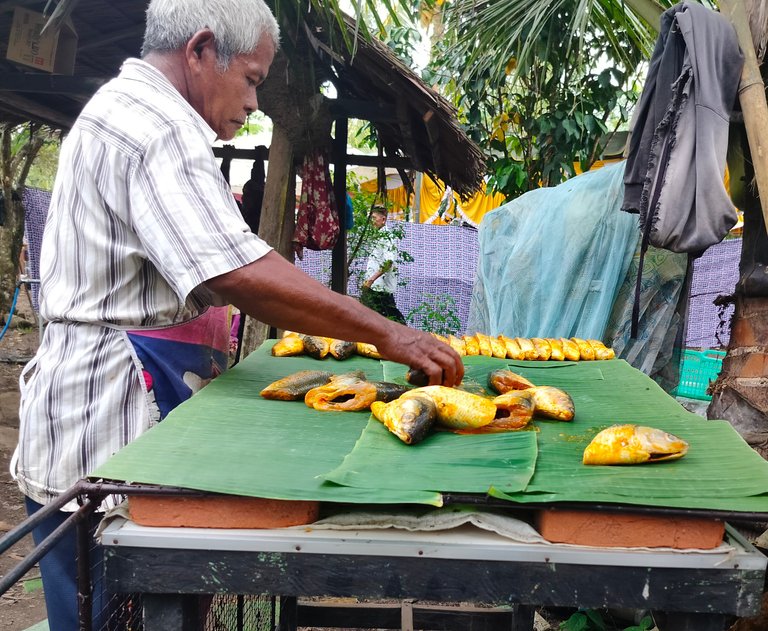 THANK YOU FOR YOUR VISIT FROM @zaenfullmoon
Aceh Sumatra Indonesia, 08 February 2023.
---
---