The struggle of a coolie with a rice mill machine
Today I have a rice milling worker come to my house and this person has been our previous subscriber and today he came to our house again to grind rice and indeed this is really needed and really helps us to have rice as a food raw material which is already running low so we always wait for the presence of these rice mill workers to peel the rice and into rice to be cooked at home with the family.
The struggle of this worker is really tough in the rice milling sector, he works a full day without using men as helpers in his work and this worker always comes home late at night to meet consumer demand in the field.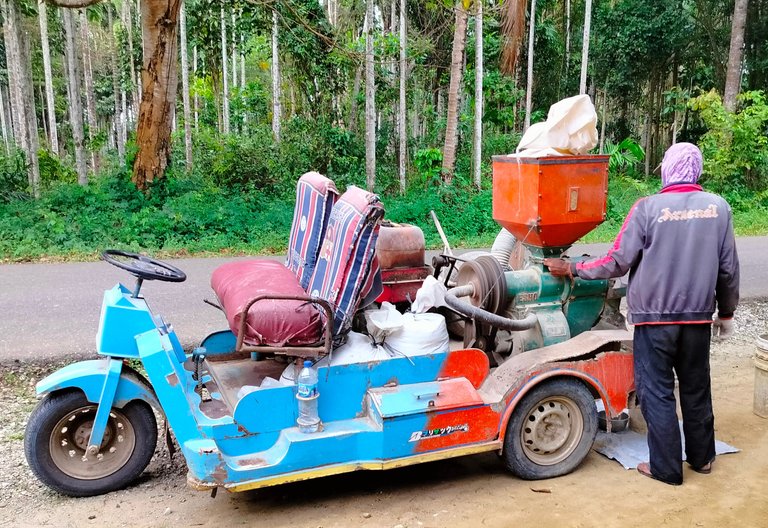 And look at the machine that this worker uses, he uses a Yanmar engine that is combined with his own self-assembled vehicle and this is very traditional compared to machines in general.
He works from morning to evening and earns a decent wage and catches up with the customers for which he has set his own agenda.
Actually, this vehicle has been banned from being used by the government because of the high level of security risk, especially since this vehicle goes around the village every day to fulfill the requests of its customers.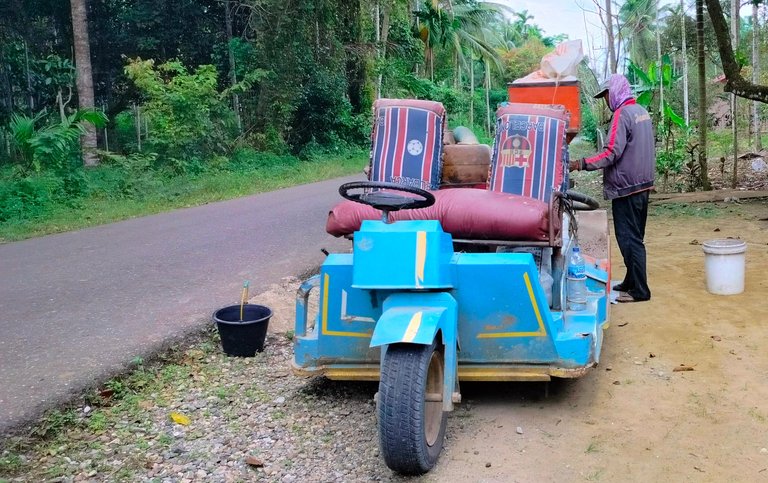 This rice grinding machine is capable of peeling up to 3 tons of rice in one day and that is if there are no problems with the machine condition. I see this machine is very strong and agile in peeling people's rice and regarding the wages received by coolie workers it is very cheap compared to the machines in the shelter.
And the results received by the people are very satisfied and the rice that is produced is no less good than the machine in the shelter and the rice that is produced in the odong - odong machine is very good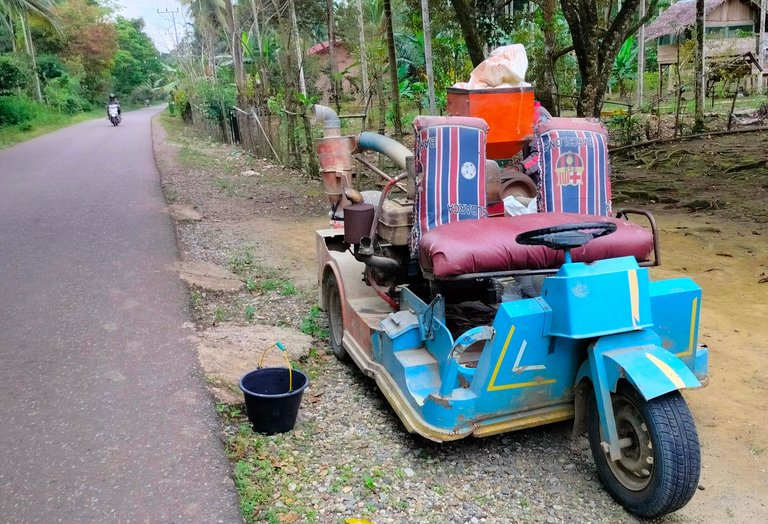 This worker weighs the rice produced by his machine. He is very careful in weighing the rice produced and the customer is very satisfied with the service provided by these coolies.
In the picture in this post you can see the activities of this porter himself. He lifts the rice that he will mill himself and produces it himself and weighs it on his own scales then pick up their own production results to the place where they work
Such is the description of the struggle of a rice mill worker, I hope you accept it graciously and always warm greetings to you and have a nice night.
Regards @zaenfullmoon✍️🙏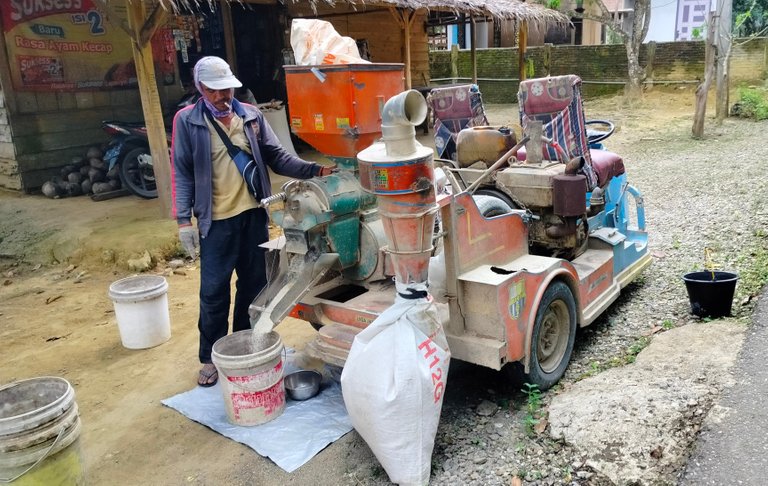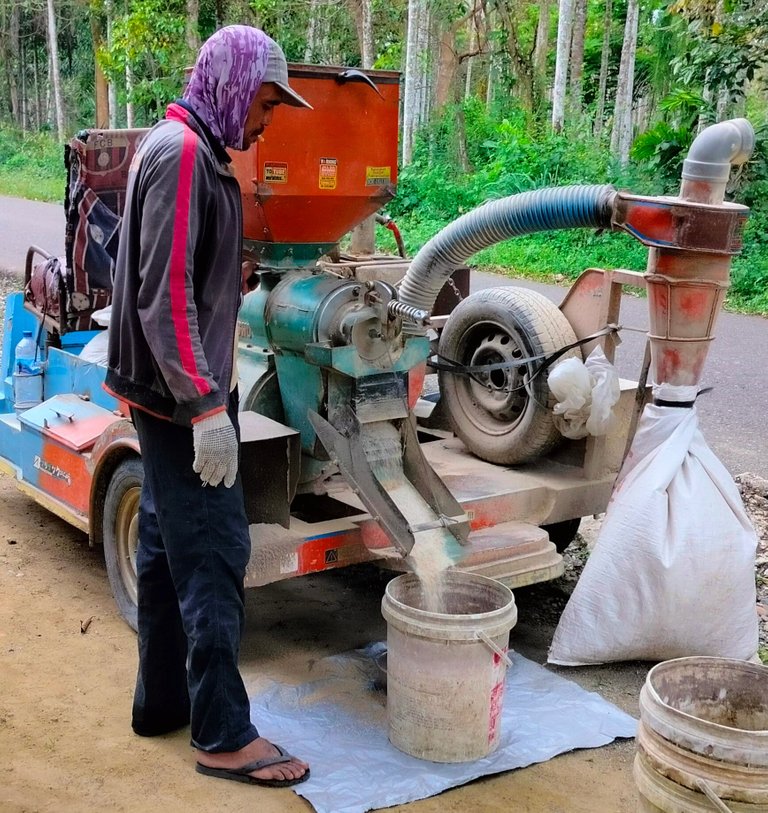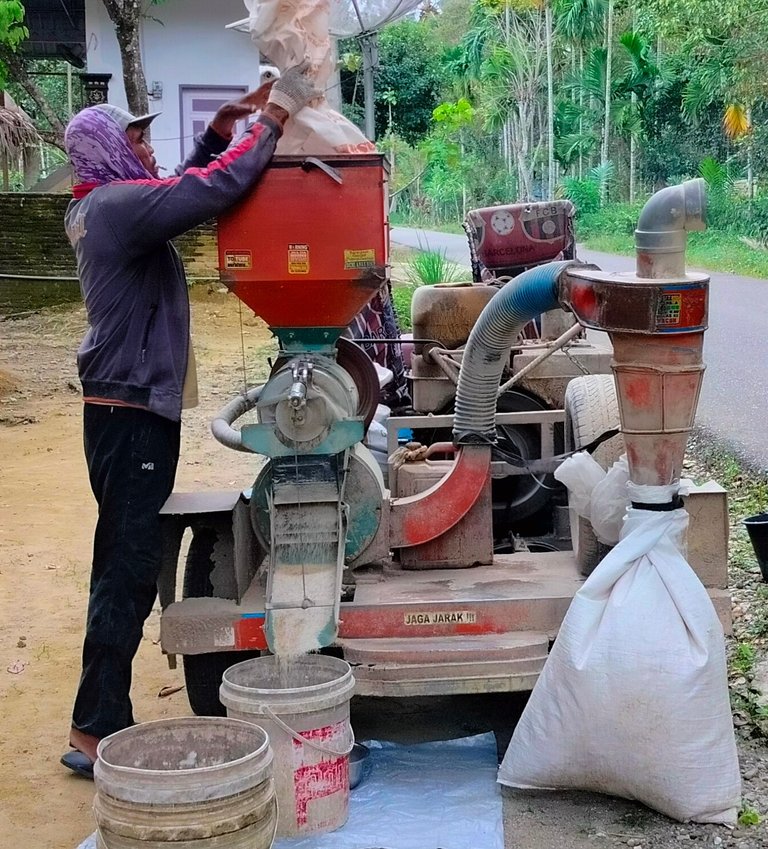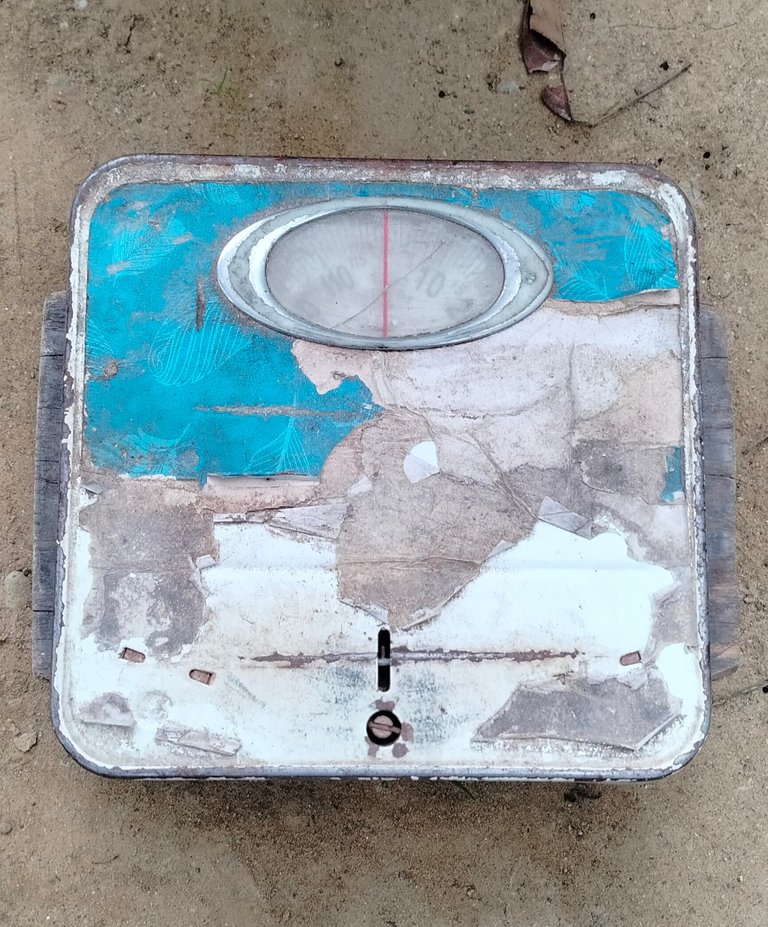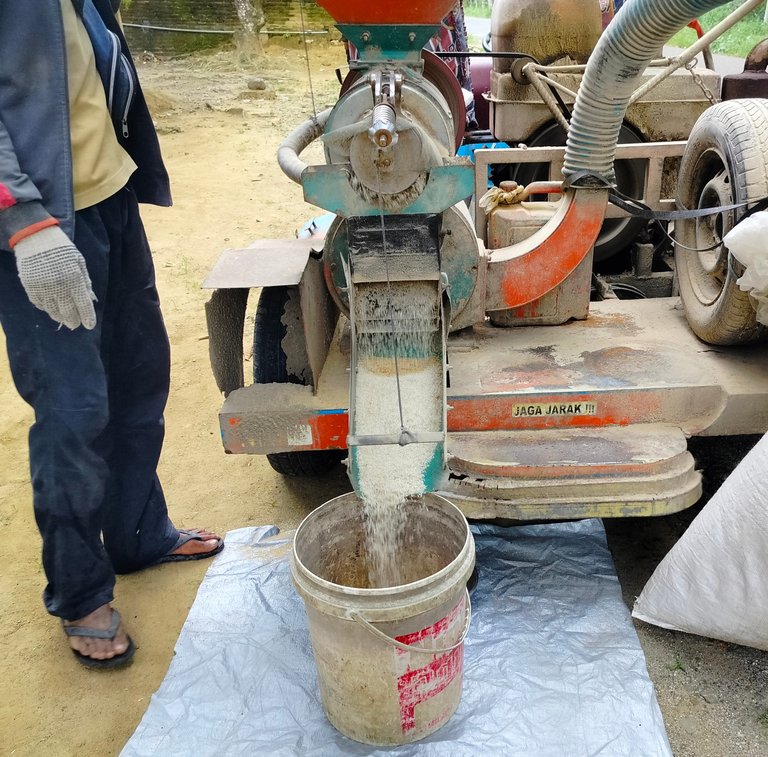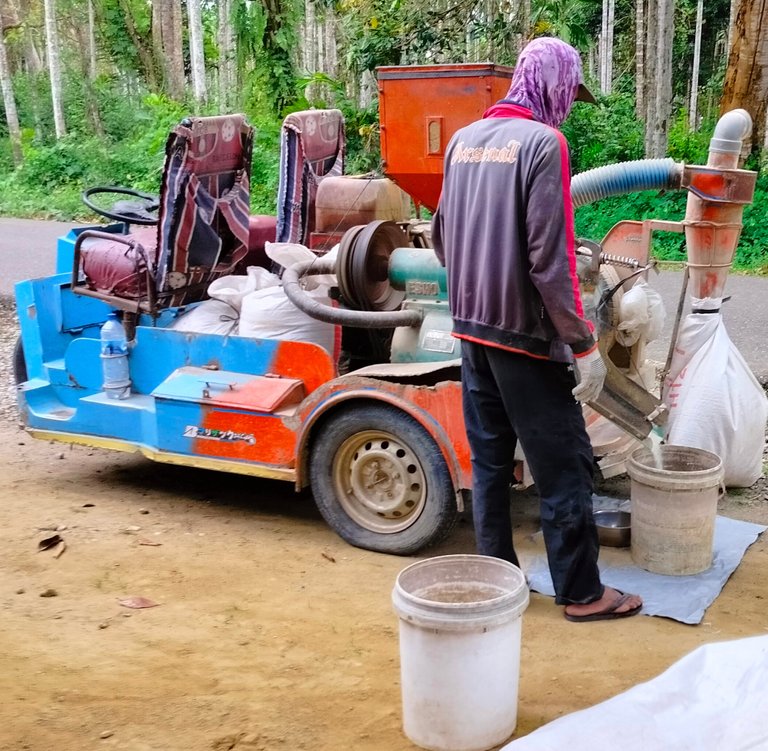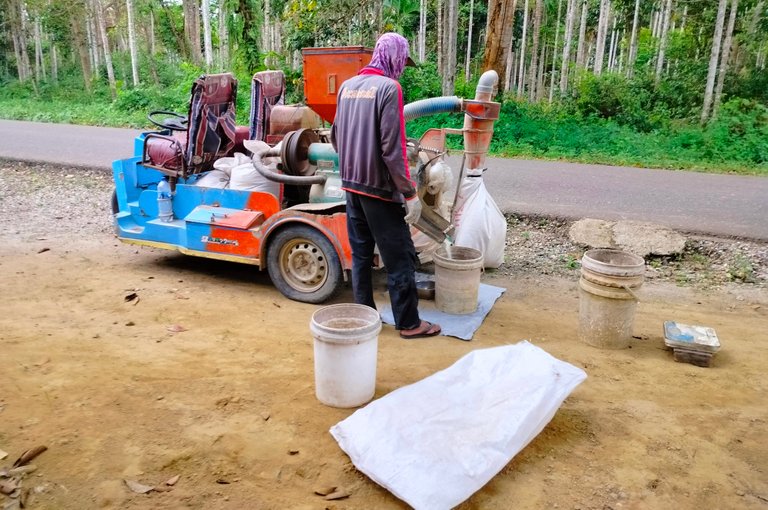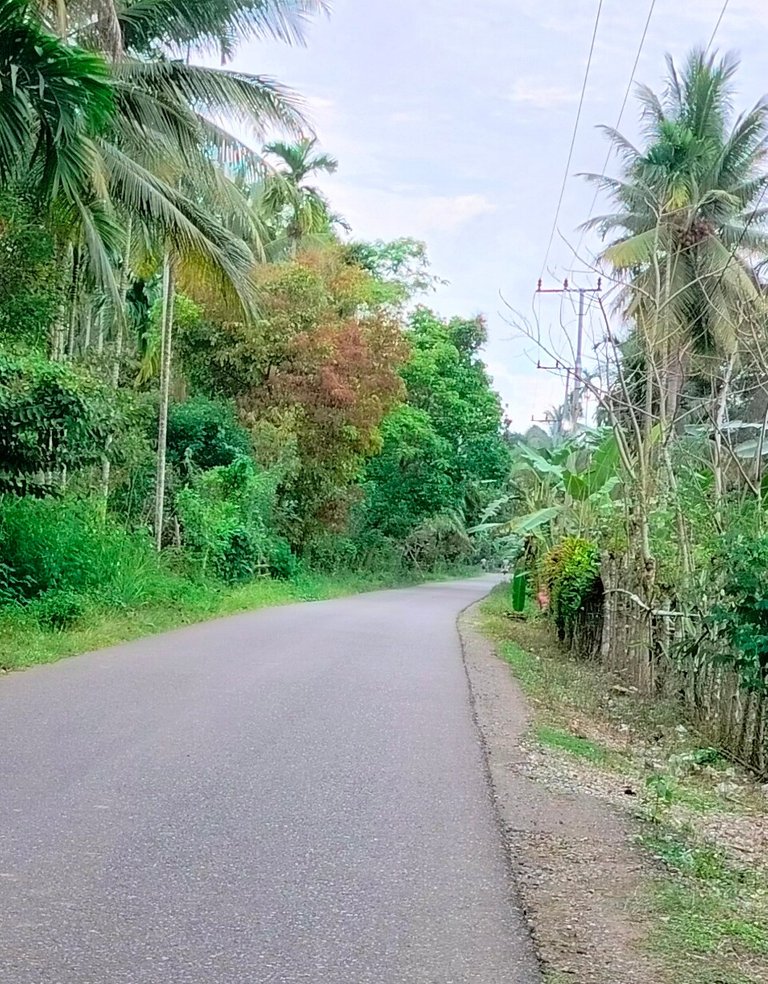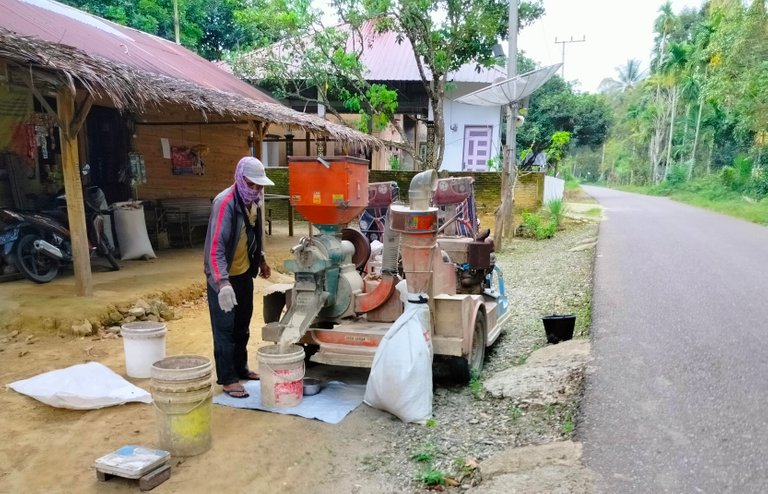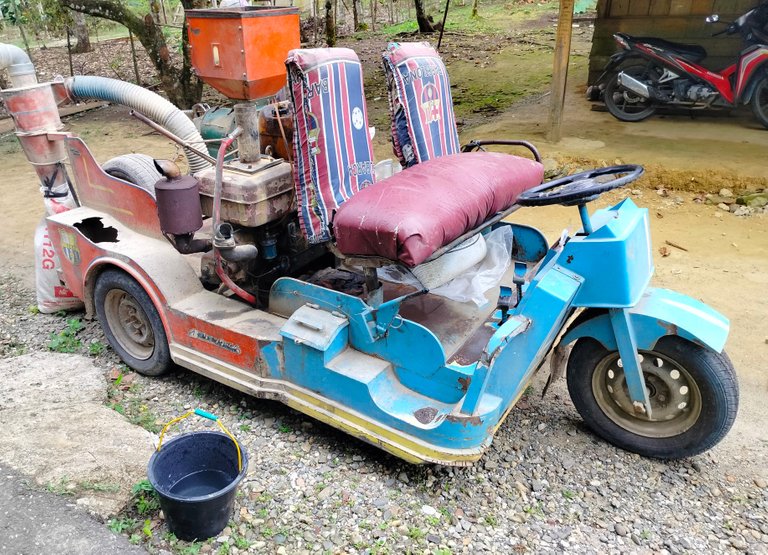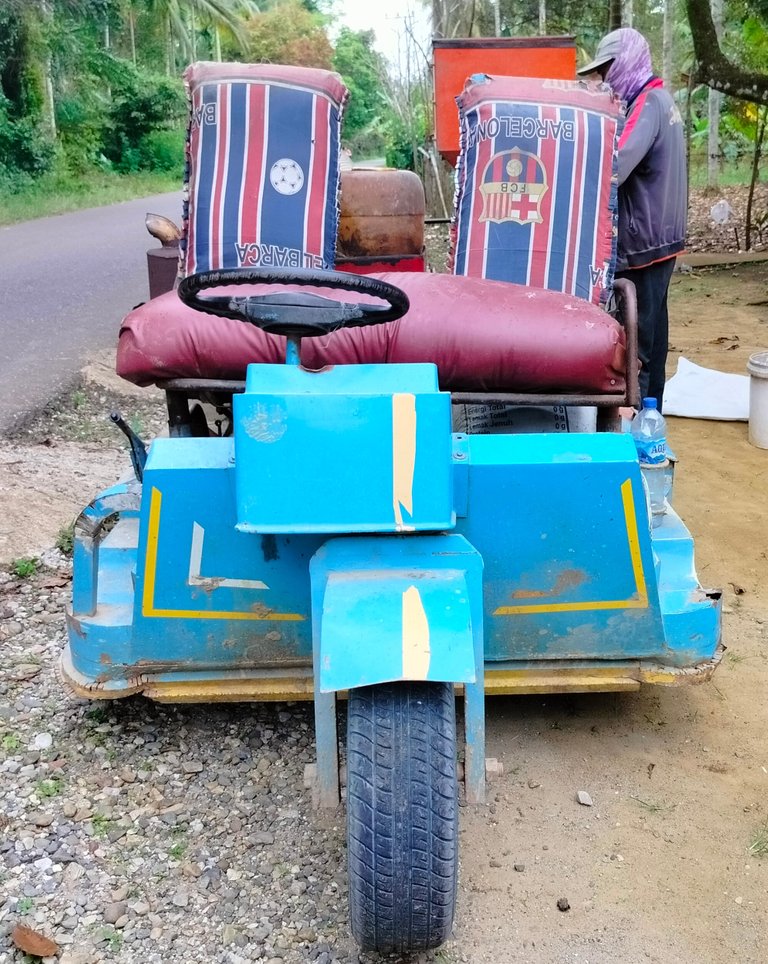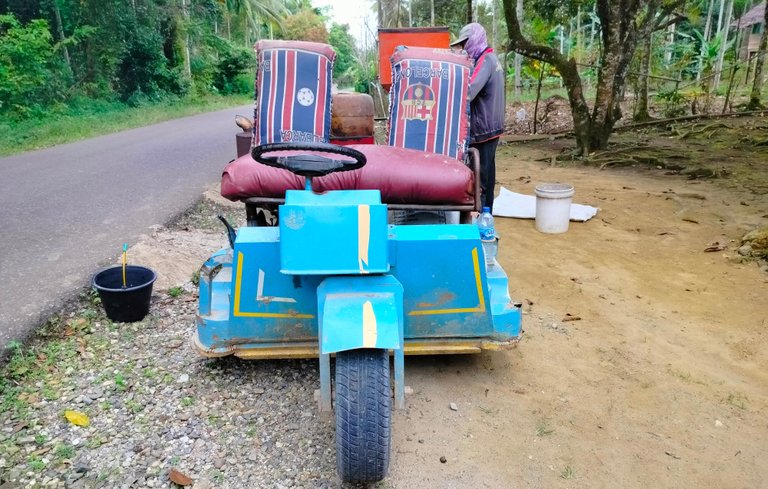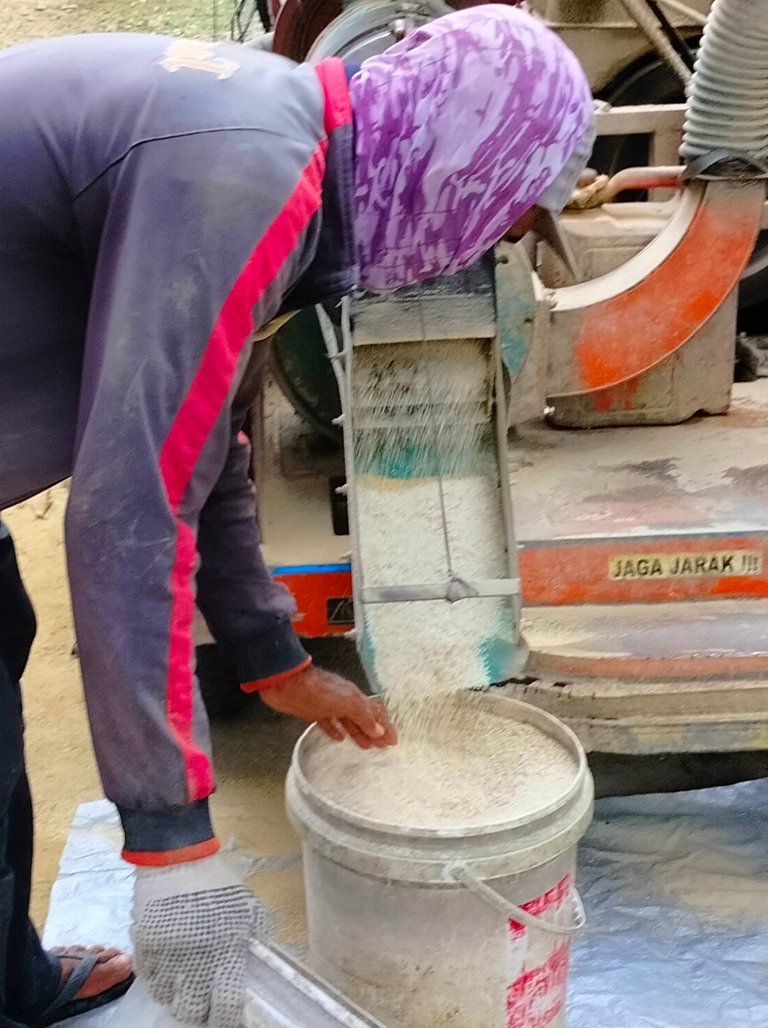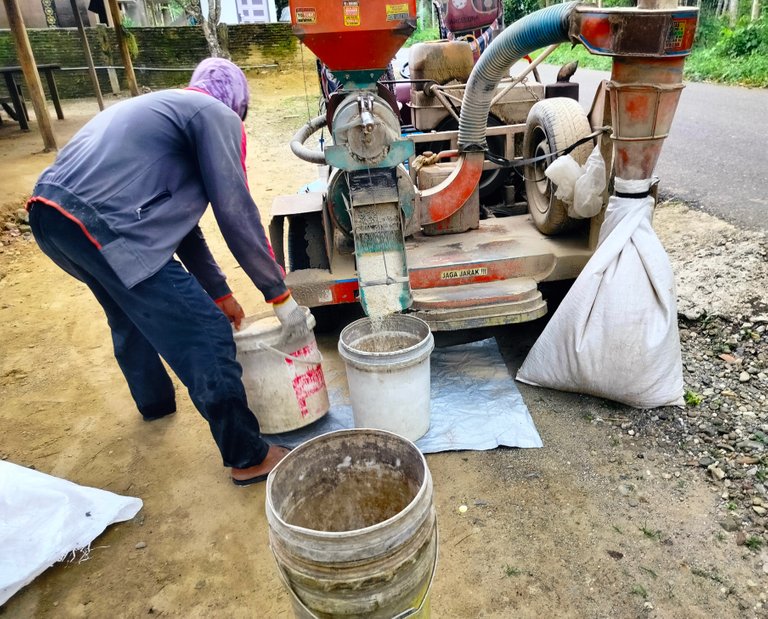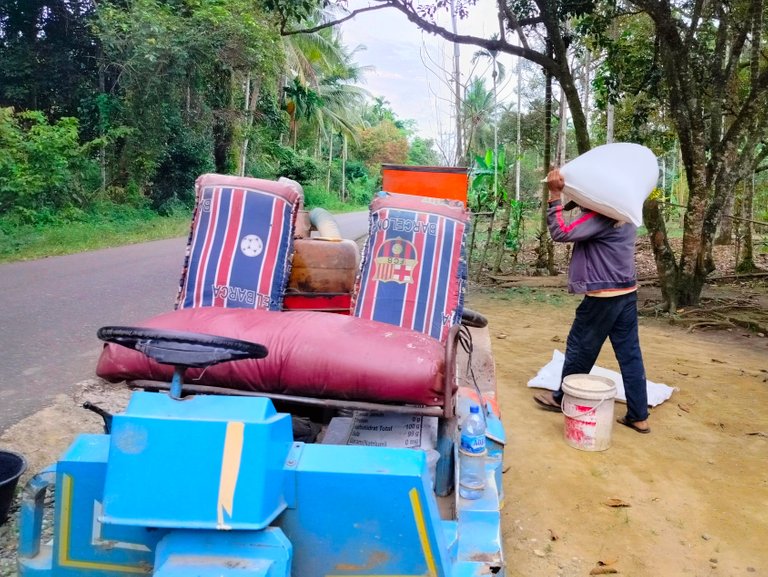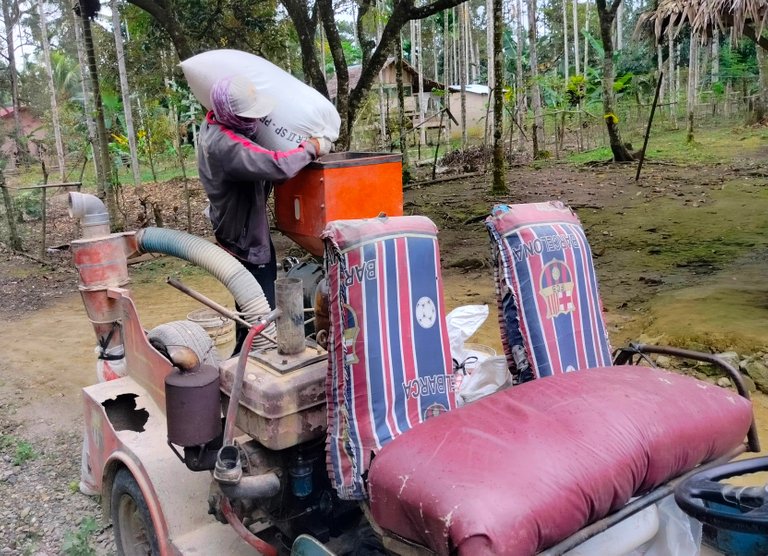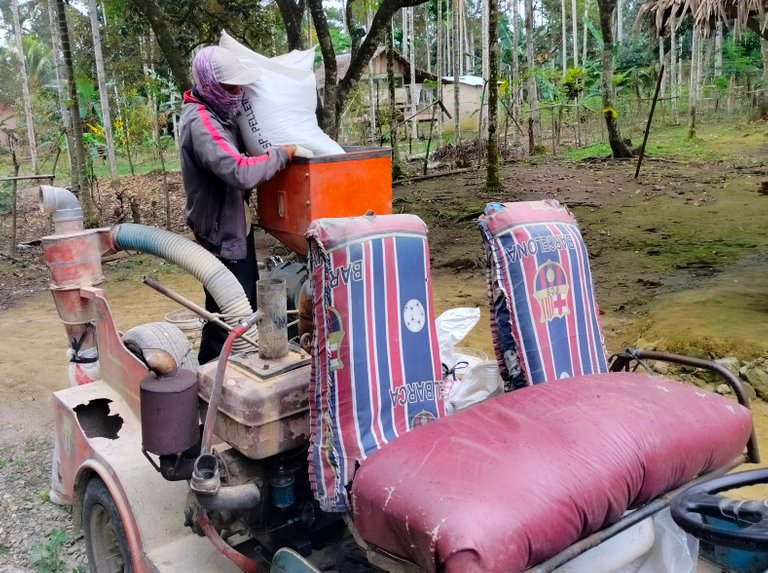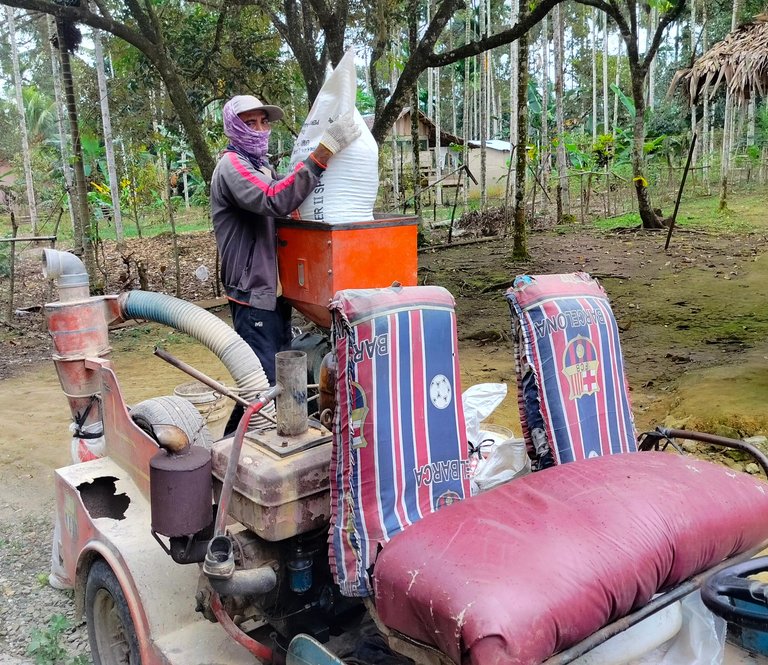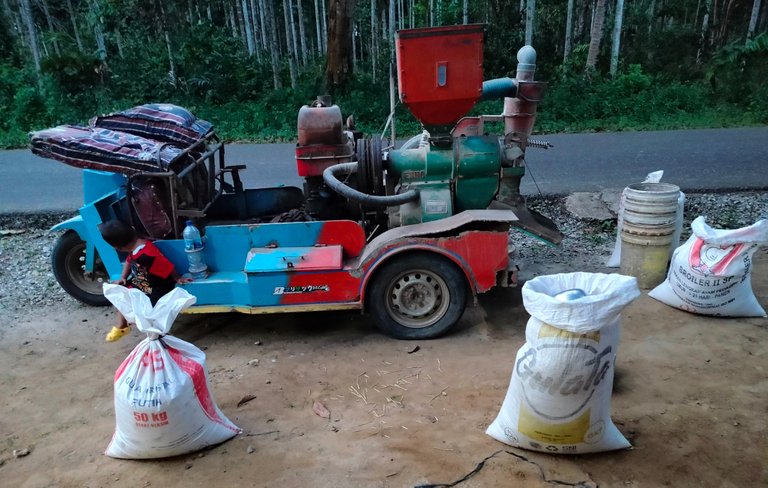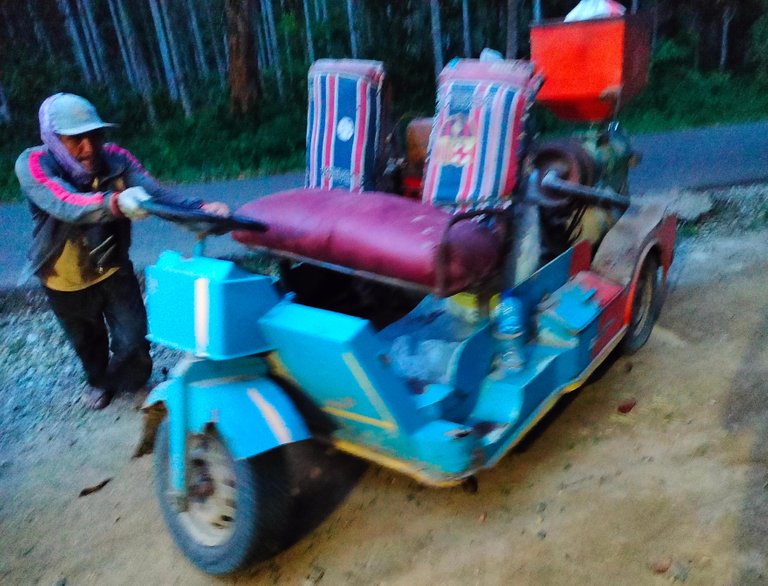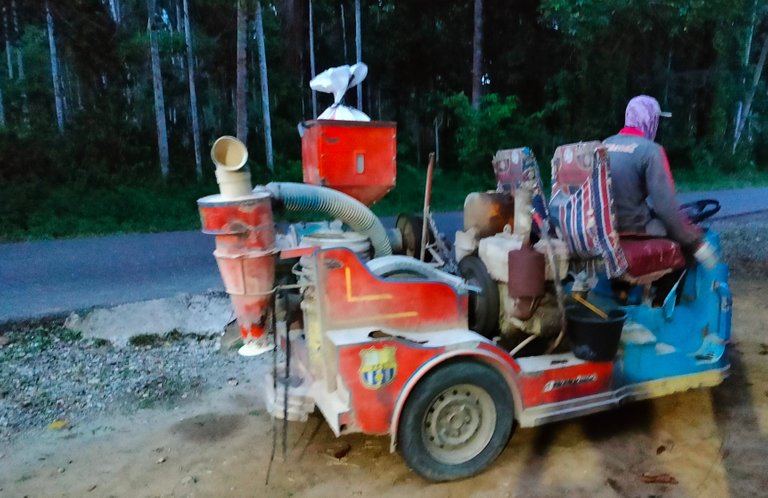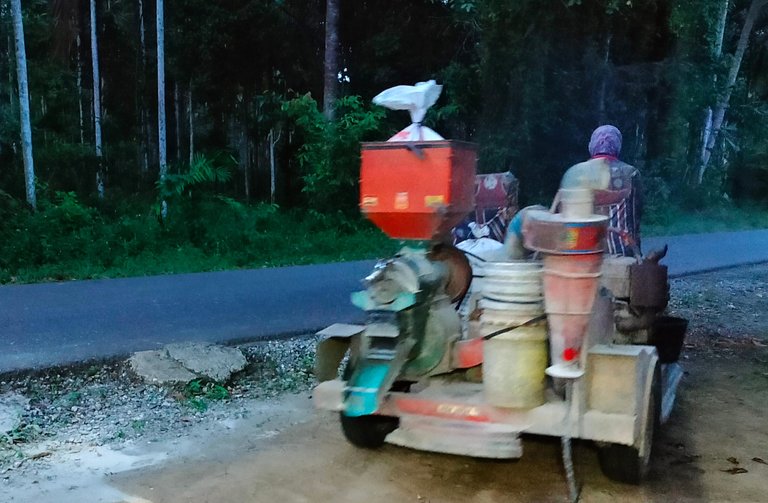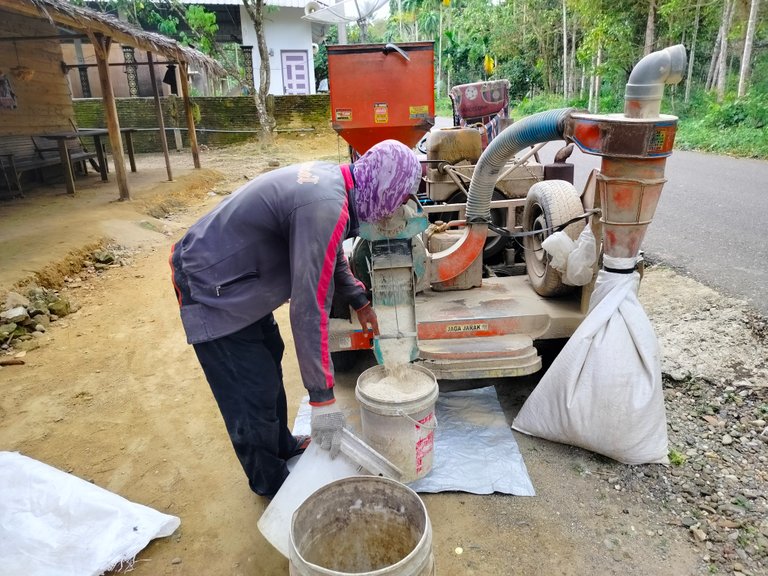 THANK YOU FOR YOUR VISIT FROM @zaenfullmoon
Aceh Sumatra Indonesia, 05 February 2023.
---
---