Hive South Africa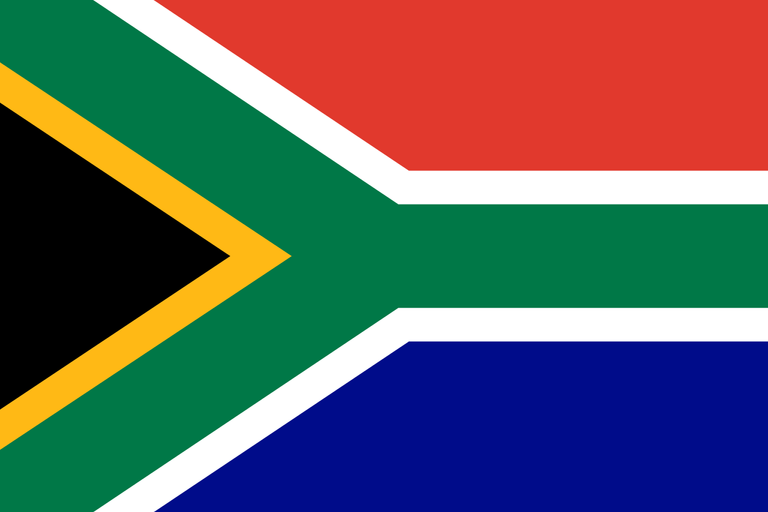 Welcome
A big welcome to everyone to this post, to this community and thank you for your collective PUSH just to get it done!
The time has come for us all to join together as a community centered on our wonderful home: South Africa.
The main purpose of this Community is to join it and form at minimum a directory to make it easy for Saffas to find one another.
If you are South African, are a Saffa abroad, are from somewhere else but live in South Africa or braai too much that you might as well BE a South African, then this is the place you are meant to be!
You are allowed to post into the community. The usual caveats will apply. I shall post them on the side as they should be. The rest will be up to the community and community leaders to decide.
Network!
For now, I would just like to get everyone together in one place!
Here is the list from last time to TAG you in! But if you are not here or know of someone that SHOULD be here then please tag them!
South Africa - 60 people in total so far.
Cape Town, South Africa - 25 people
Table View, Cape Town, South Africa - 11 people
The Mobey-Ludick Household:
@zakludick - myself
@clairemobey - my partner
@aimeludick - our daughter
@merenludick - our son
@matthew-williams - our son
Another family:
@therneau
@jusipassetti - @therneau's wife
@rexydayz - their son
Other Cape Town Hivers
@fermentedphil - Stellenbosch
Johannesburg - 5 People
@joetunex - Johannesburg
@presh84 - Johannesburg
@silhouetted.grey - Johannesburg
@cryptoandcoffee - Johannesburg
@nikv - Johannesburg
Pretoria - 6 People
@braaiboy - Pretoria
@wynella - Pretoria
@craigcryptoking - Pretoria
@space2grow - Pretoria
@pixelhuntersam - Centurion
@baasdebeer - Pretoria
Durban, South Africa - 2 People
@lizelle, @therneau's aunt
@jacoalberts - Pinetown to be exact!
Bloemfontein, South Africa - 2 People
Other South African Areas - 20 People
@seanandre85, Class of 2022
@fionasfavourites - McGregor
@artywink - Waterfall, KZN
@giantbear - Port Edward
@breezin - Tzaneen
---
---