NEOXIAN CITY CURATION REPORTS (25-AUG-2019)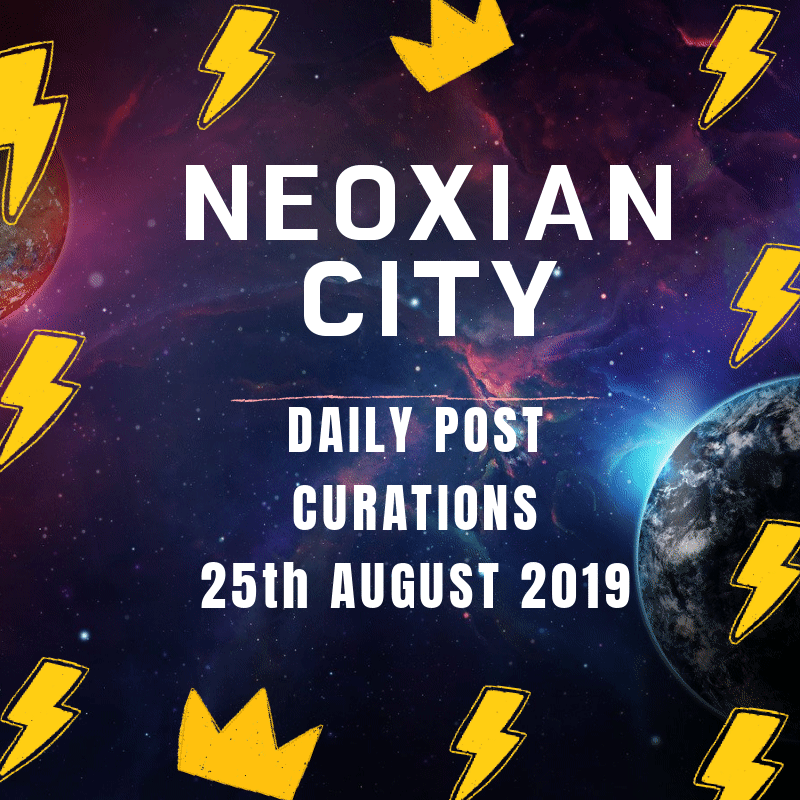 Hello guys , This is my curation report for Neoxian.city Tribe of 25 August 2019 . I am doing manual curation everyday . I will try to catch up everything daily on my curation report post . The goal of this curation report to establish a strong bond with the Authors and to support them and encourage them more to use Neoxian.city Tribe . I curate only original content. Articles, art, poetry, videos, recipes, religious etc. I prefer Bangla and English language. Good and quality content is relatively easy to create. A strong article develops the chance of getting support, changes minds, gains followers, carries weight. Of course, everybody has something interesting to say. So go and create some contents ! also support those users who have believe on our tribe and supporting our tribe from start .
---
---
---
---
---
---
---
SOME POSTS THAT MIGHT HELP YOU TO KNOW MORE ABOUT NEOXIAN.CITY TRIBE

That's all for today , I am inviting you to visit our city : Click on this icon to enter 👉 Though some used to call it Discord channel , but we(citizens) call it our city .

---
---