Zallin News - 06 - SPS Rewards and Governance Voting!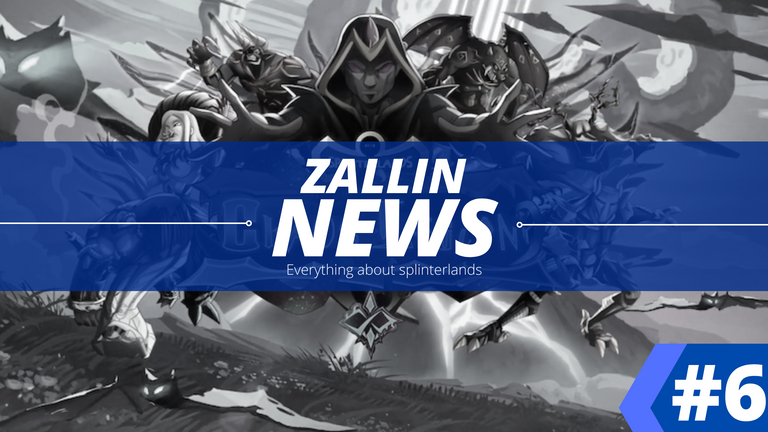 Another Zallin News, bringing as always the best news of our game in addition to several other interesting information such as battles, websites, markets and posts. Every week something different around here.

📰 Official News 📰
For this week we had another Town Hall, the launch of SPS in the game rewards, several updates and another chapter of the Tome of Chaos Story.
---
Update
Finally the long awaited rewards change has been released, from now on all DEC earned from ranked matches and rewards chests have been changed to SPS, this token will be saved waiting for the clain and then go straight to the stake, these earned SPS will not be liquid.
We also had the launch of the new SPS Governance system, something very eagerly awaited by the community, which will now be able to participate in a much more interactive way in the upcoming changes of the game.
In addition a new tab about Splinterfest has been created where we can buy tickets and get more information about the event.
Several other details were released in this update, I will leave the link to the Release Notes and the official Post commenting all the changes about the rewards below, I highly recommend reading it.


---
Splinterlands Town Hall Summary - August 22nd, 2022
This week's Town Hall was almost all about the new update, here I will discuss what is being planned for the next updates, the Town Hall link is below.
BRAWLS
Team is currently working on SPS rewards for Brawls.
SPS gained from brawls will go straight to the stake.
Each brawl tier will have its own SPS amount.
RIFTWATCHERS
Presale will last until all determined packs are sold.
The plan is still 3M packs for this collection.

---
The Talisman - Tome of Chaos Story
One more chapter released in this incredible story, one thing I have left unnoticed is that all posts in this saga have an audiobook 😍, you can browse through hive listening to this adventure 😄.



💵 Market 💵
SPS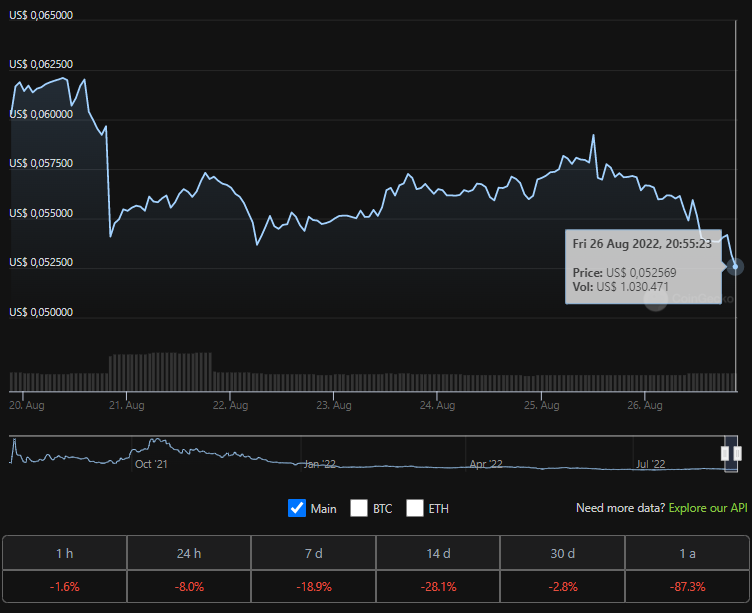 Today the SPS Token continues to drop and is being traded for 0.052$ it has been accumulating serious drops during the last few days.
This week we had the launch of the new rewards with SPSs this change will soon be felt because the DEC is no longer distributed in ranked matches and chests, the SPS that is being dropped will take some time to be marketed because it is going straight to the stake.
LIQUIDITY POOLS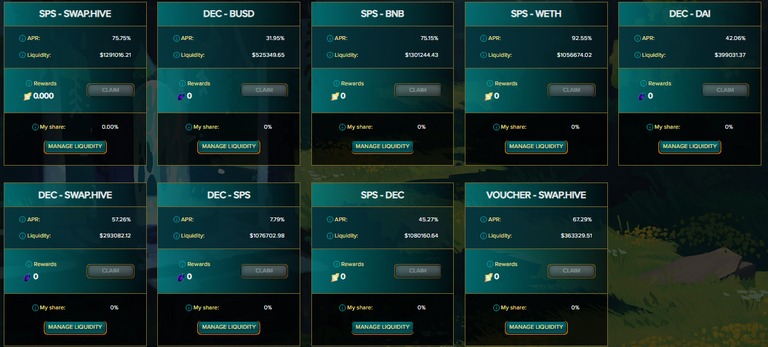 These Liquidity Pools still have an excellent yield, especially for SPS-SWAP.HIVE APR: 75.75% , SPS-BNB APR: 75.15% and SPS-WETH APR: 92.55%

⚔️ Top Battles ⚔️
Another round of incredible battles, again in the modern format, I'll leave the rank and the battle link in each image, another detail is that on the day I got these fights there was still no player in the Champions League. All matches were played on 08/26/2022.
---
BRONZE LEAGUE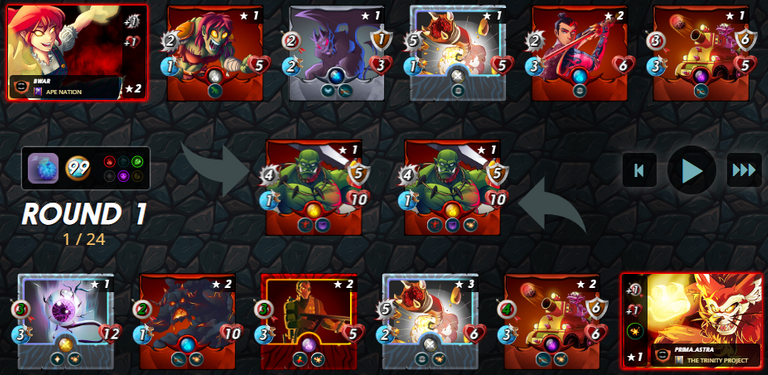 Yodin is a tough summoner to beat in battles with 99 mana, and in this match between @PRIMA.ASTRA Vs. @BWAR was no different. Prima.Astra's victory with the firepower of her Yodin.
---
SILVER LEAGUE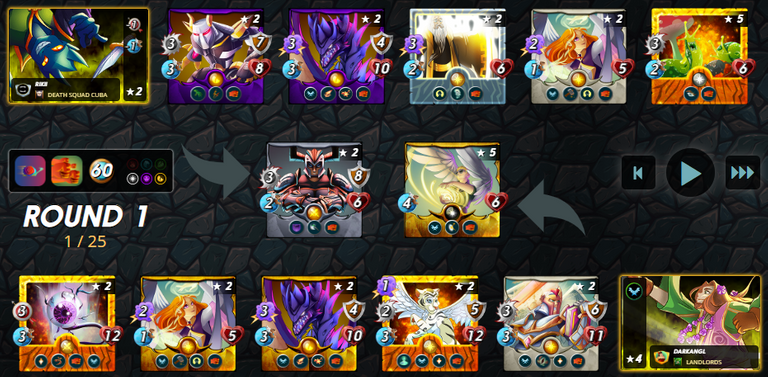 @darkangl Vs. @RIKII I thought it would be a very balanced match, darkangl had a lot of self-healing on the field besides a good chance of dodging thanks to the Fly ability given by the summoner, but none of this helped and Rikii wins the match easily.
---
GOLD LEAGUE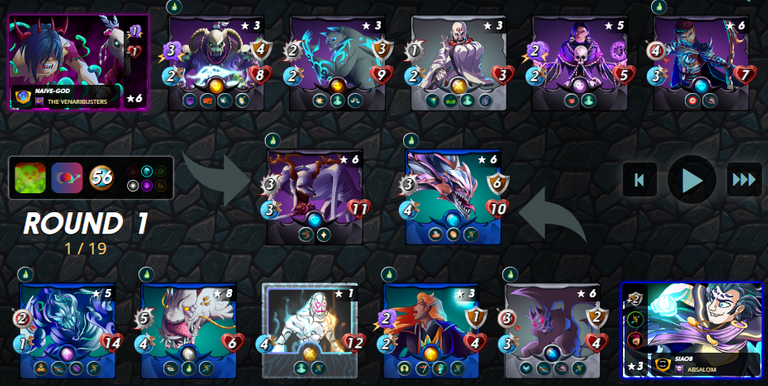 @SIAOB Vs. @NAIVE-GOD, it is always good to watch matches of the top players of each league, this is an example of that, I had never thought of using this lineup that Naive-God used in a match where he had Noxious Fumes rule, interesting idea that ended up giving him the victory.
---
DIAMOND LEAGUE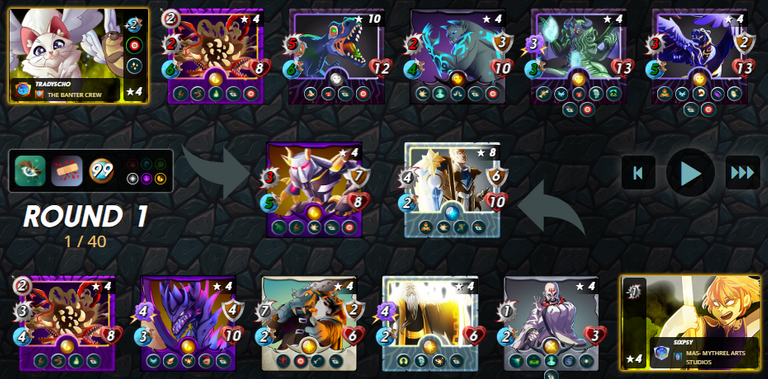 One of the best and most exciting matches I've ever seen, completely balanced even with 2 very different teams, this match between the players @SIXPSY Vs. @TRADYSCHO was electrifying until the end, I thought Tradyscho would win but in the last round Sixpsy deals a lot of damage and wins this amazing game.
---

💻 Website 💻
Today the site chosen is Splintertracker, Simple and extremely cool to use, with this site you will get interesting information from an account as the cards that this player uses more, and the last 50 games he played.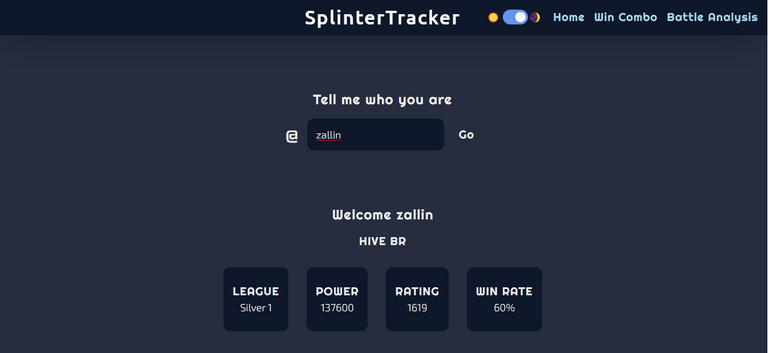 ---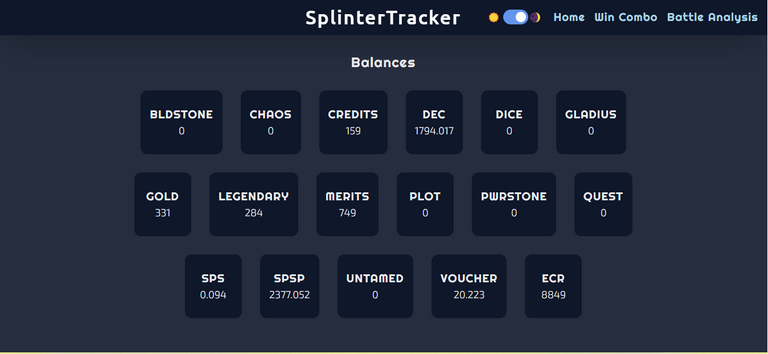 ---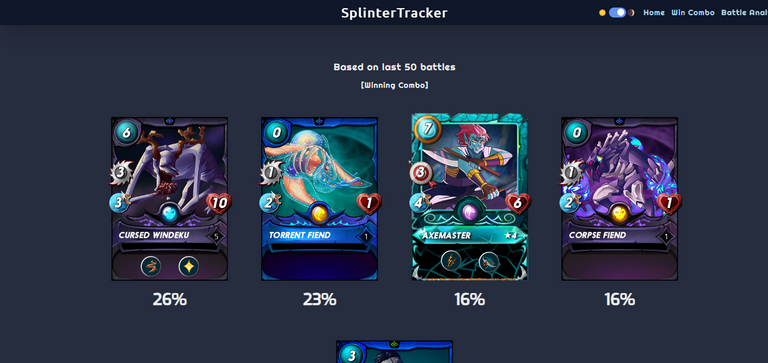 ---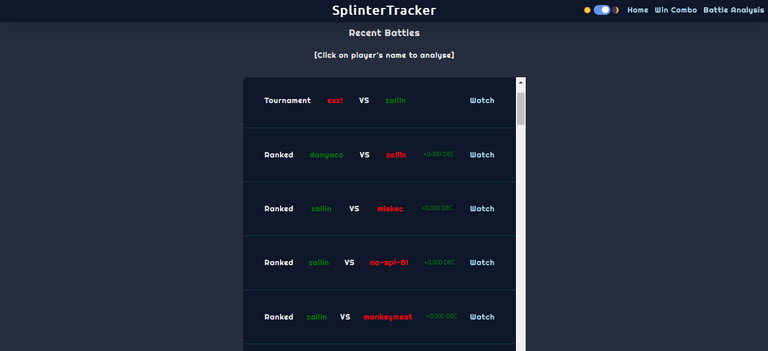 ---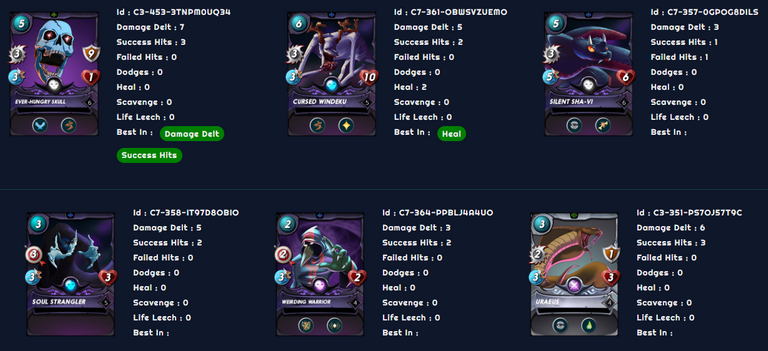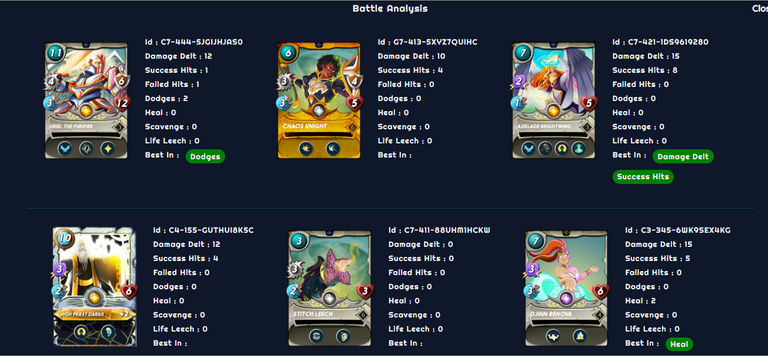 Did you think that was all🤣? I left the best for last, when you click on the nickname of the players of your last 50 matches will open another screen with statistics that so far I have not found on another site, as the amount of damage that each card applied, amount of dodges, how many missed hits and many others, and also each card wins a badge for the best performance in the game as Best Damage Delt, Best dodge, Best healing and many others.
It is worth checking out this site.

💡 Tips 💡
Today's tip should be one of the first in this series, but I'll leave them here today, it's essential for those who are starting in the game and don't have the money to buy their cards.
Every week Splinterlands launches 3 events (Art, Social Media and Sharing Your Battle) each one has its rules described in their respective weekly post, you can only receive 2 splinterlands votes per week, so you will have to decide which ones you will participate in, below I left the links of the current events.
In case you have any questions, every week I pick one from each of these events and highlight it here in this post 😁.




📝Best Posts📝
As usual I selected the best posts I saw during the week, one from each event.

An incredible guide for those who are starting to invest in splinterlands, everything very well explained in a video, it was made by the user @hawks21.
---

A nice post from the user @jpleron about the Venari Spellsmith card, highlighting its second ability amplify besides a lot of other nice information.
---

This time I chose a 3d art of the card Gremlin Blaster created by the user @luislrt , In his post he described the step by step process and posted a video of the whole creation process😍.


That's it for today! See you next week!

Game Link: Splinterlands
Image sources:
https://splinterlands.com/,
https://peakmonsters.com/dashboard, https://www.coingecko.com/pt/moedas/splinterlands
https://cryptofury07.github.io/splintertracker/


---
---