Zallin - SHARE YOUR BATTLE - PELACOR ARBALEST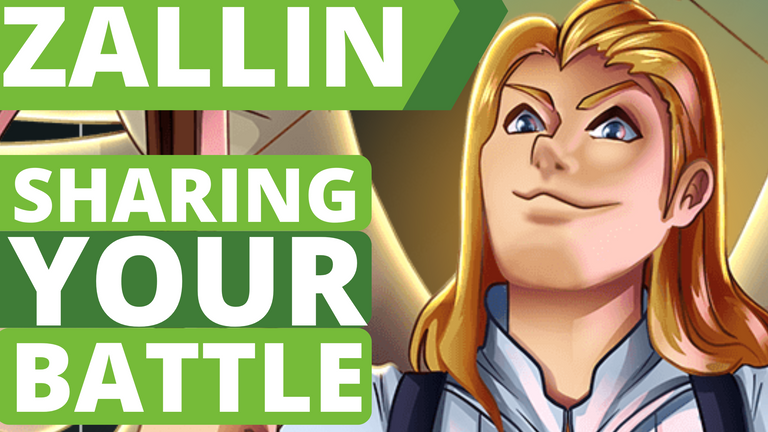 Let's go to last week's Sharing Your Battle 😅, this time the chosen card was the Pelacor Arbalest an angel with a naughty smile armed with an arbalest in each hand, this guy is very popular and it was straightforward to find a match to post here for you.

🌟 PELACOR ARBALEST 🌟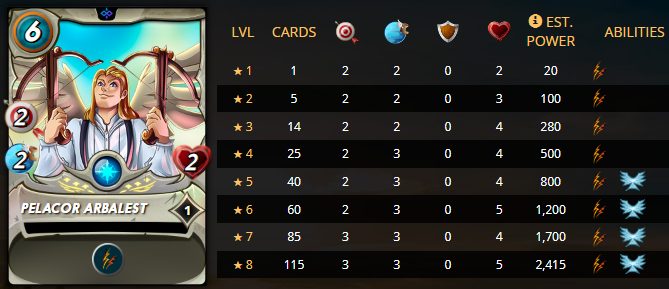 Pelacor Arbalest is a rare card of the element life, released in the chaos legion collection, and uses strong attacks at a distance, it starts with the ability Double Strike and from LVL 5 acquires the ability Fly, thanks to these skills it becomes one of the best DPS of this element today, is extremely strong with the bonus of the General Slon causing 6 damage in a turn, the only weak point is its HP being knocked out easily by cards with opportunity and snipe.
I use it in almost every match regardless of the mana available, my favorite rules to play with it are Aim True, Close Range, Equalizer, Explosive Weaponry, Holy Protection, Keep Your Distance, Reverse Speed, Target Practice, and Earthquake if he is at lvl 5+, as you can see it is extremely versatile and can go well in almost every rule of the game.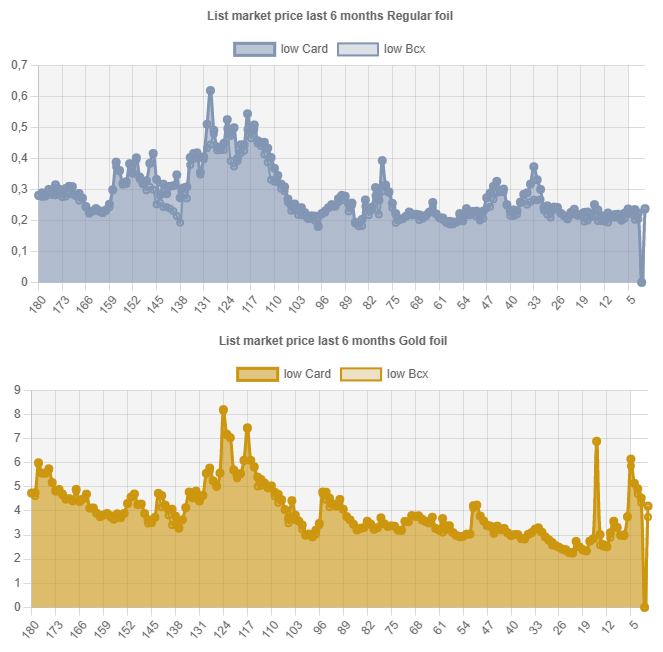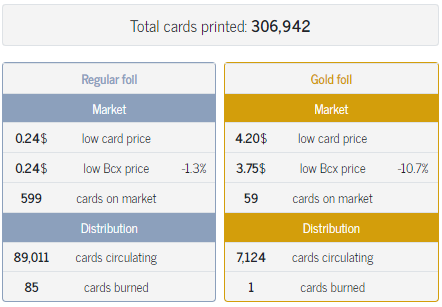 Pelacor Arbalest is incredibly popular, it is among the most expensive rare cards in the chaos legion collection, besides being the most expensive rare white monster, its Regular Foil version costs $0.24 and its Gold Foil version costs $4.20.
This card is very used and I highly recommend that you have at least one card of this angel for when you play with the life element.

⚔️ My Team ⚔️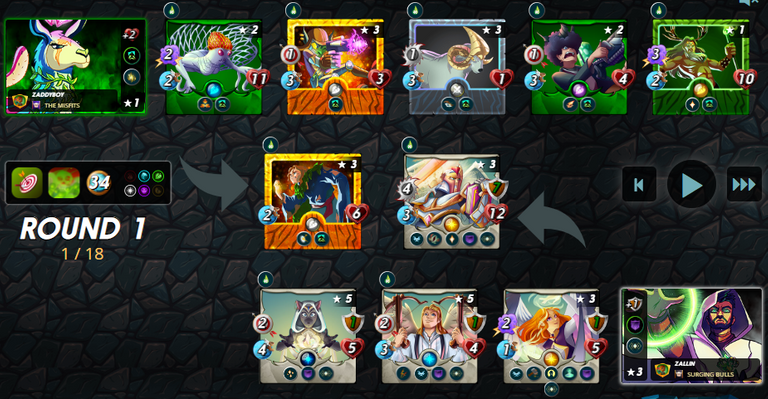 | Rule | Effect |
| --- | --- |
| | Aim True - Melee and Ranged attacks always hit their target. |
| | Noxious Fumes - All Monsters start the battle Poisoned. |
In a match with a moderate amount of mana and the rules Aim True and Noxious Fumes, I thought of a slightly bolder move and put the star of the match to die before any other card to be revived soon after without the poison effect, Then I chose a more defensive summoner to help me in case some green magic combo appears, for tank, I used the best of this element Uriel, and with what was left of mana I put a support with more HP than the Pelacor Arbalest, I preferred not to put the demons of 0 mana.
| Card | LineUP |
| --- | --- |
| | Summoner : Extra armor and the Void Armor skill for all my cards, this skill makes a very good combo with Adelade's repair, neutralizing most of the magic and physical damage. |
| | Tank : A hard wall that can heal itself, and I also put two supports, one to regenerate armor and the other for HP, I hope it will last a long time. |
| | Suport/DPS: This card is one of the best supports of this element, it is extremely useful in matches with the Noxious Fumes rule because it does not take poison damage, besides reviving the first card that dies and neutralizing its poison as well. |
| | DPS: The star of the match will do a lot of damage with her double attack, but she should die in two rounds, if my move works she can be revived without the poison effect and maybe stay until the end of the match. |
| | Suport : Cheap support that will last 3 turns if left undisturbed, will help my tank heal in addition to dealing some damage. |

🤜The Battle 🤛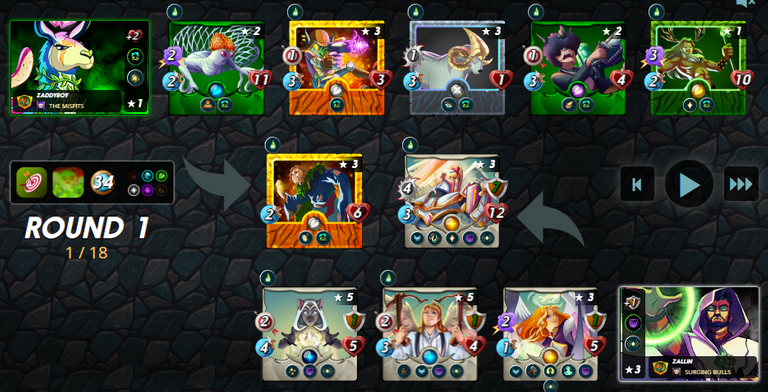 Analyzing the match: My opponent came with the powerful and destructive combo of Llama with Kron, however, I'm very well prepared, void armor + Adelade will neutralize the monstrous damage of this combo, and my Uriel can hit with 12 damage passing the amount of healing per turn of Kron.
Round 1 - The game starts with many attacks from all sides, but both teams manage to resist this beginning, without any casualties.
---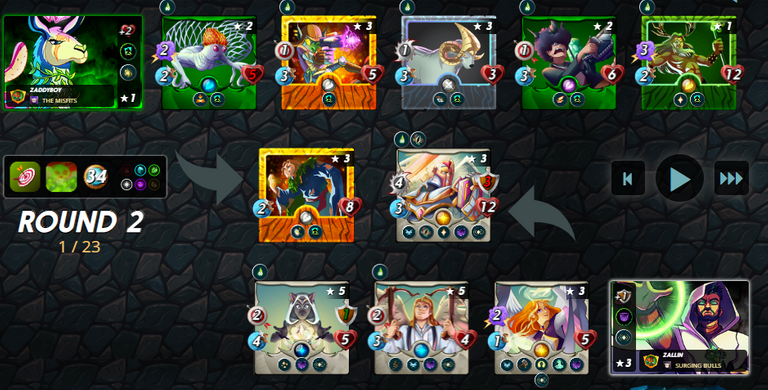 Round 2 - The first wave of poisonous damage passes and leaves several cards with very little HP, soon after the star of the match knocks out Mycelic Splispawn, my super angel hits with 12 damage on the opposing tank and also takes him out of the game.
---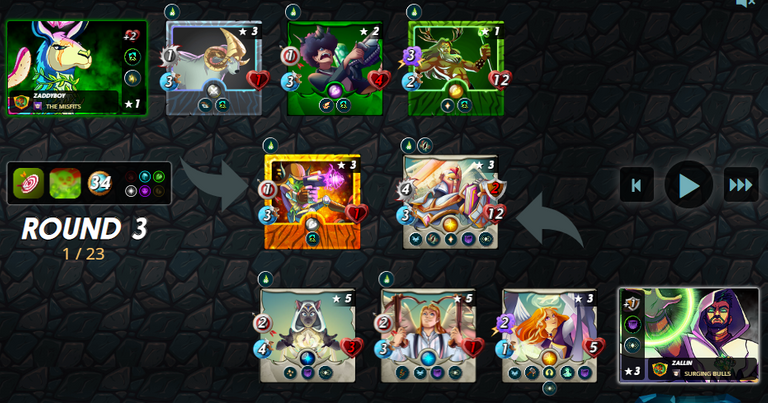 Round 3 - The second wave of poison kills the Arbalest, goblin, and Battering Ram, my Pelacor Arbalest is revived soon after dying and becoming immune to this wave of damage, almost at the end of the round my support knocks out my opponent's penultimate card, leaving only the dangerous Kron on the field.
---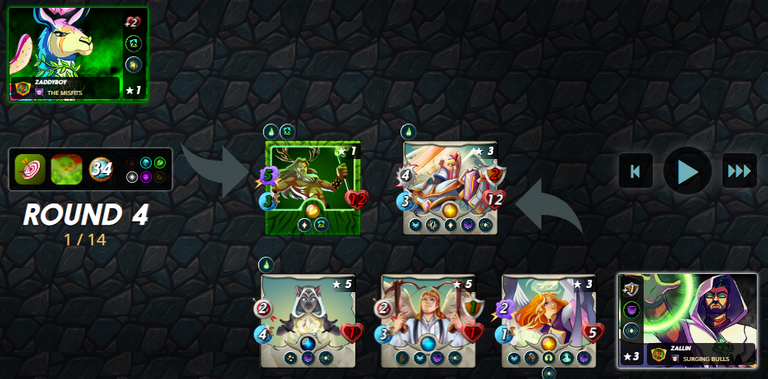 Round 4 - One more wave of poison and this one takes my poor support, the Star of the match lands 2 hits that leave Kron with exactly 12 HP, and soon after Uriel does 12 damage in one hit, knocking out this powerful card and granting me the Victory.
---

🎊 Conclusion 🎊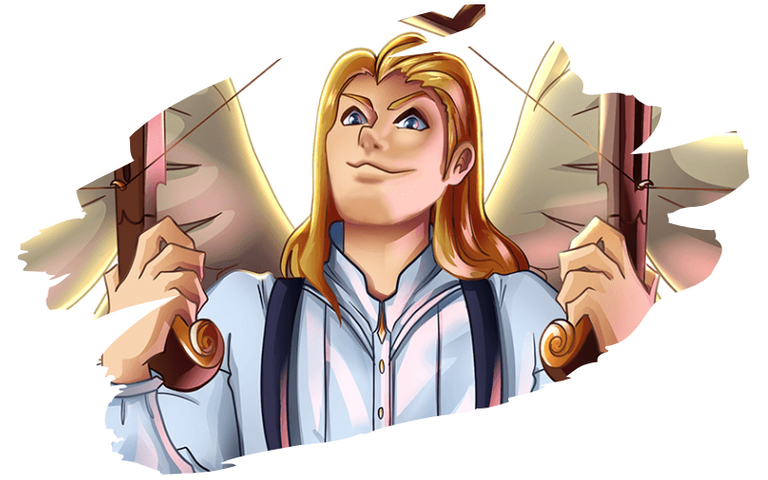 My strategy worked very well, I was able to defend myself from the powerful llama + Kron combo and my Pelacor Arbalest was immune to poison after revived, my summoner helped a lot with his Void Armor neutralizing a lot of magic damage, and Uriel held very well in the frontline and eliminated two cards with his amazing 12 damage, Adelade with her ability to repair and revive were fundamental to this match, The star of the game applied a huge amount of damage doing very well its DPS role, my Veneri support did a good job healing tank and defeating a card.
Pelacor Arbalest is an incredible card since its initial lvl, making a beautiful partnership with almost all the summoners of this element mainly General Slon, as if that weren't enough it goes well in most of the rules, thus being very popular currently in the game, from lvl 5 gets much more interesting being able to dodge melee attacks much better and play in earthquake matches 😄.

Game Link: Splinterlands
Battle Link: ZALLIN Vs. ZADDYBOY

---
Image sources: https://splinterlands.com/ and https://www.splintercards.com/chaos-pelacor-arbalest
---
---