Zallin - SHARE YOUR BATTLE - VENARI KNIFER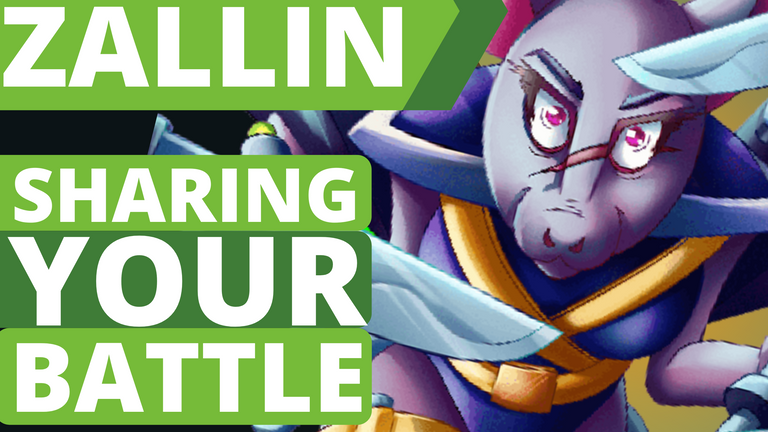 Another late Sharing Your Battle 😂, This time the chosen card is Venari Knifer, a beautiful mouse from the Chaos Legion set, it was a lot of fun to play with her and I had no trouble finding a good game to post here, among the games I chose one that she made a lot of use of her main Ability.

VENARI KNIFER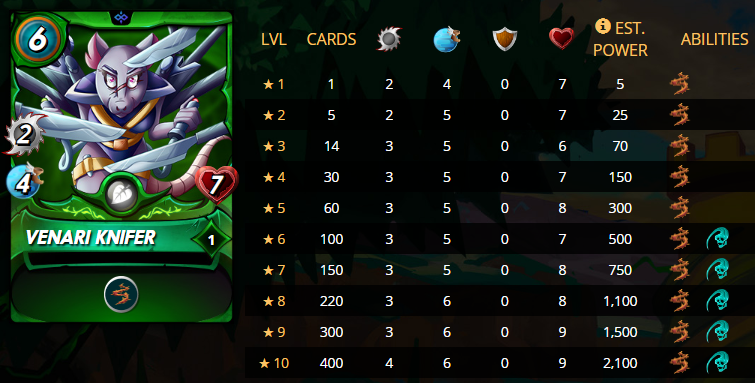 Venari Kinfer is a common card, belongs to the green element, released in the Chaos Legion set, uses melee attacks with medium damage, its attributes focus on resistance and speed to help stay alive and use your main weapon in the meantime. She already starts with the Thorn Ability and from lvl 6 she acquires Backfire ability, she makes good use of healings and armor and everything that helps her stay alive longer, her abilities only need to be targeted by the opponent's cards to cause great damage .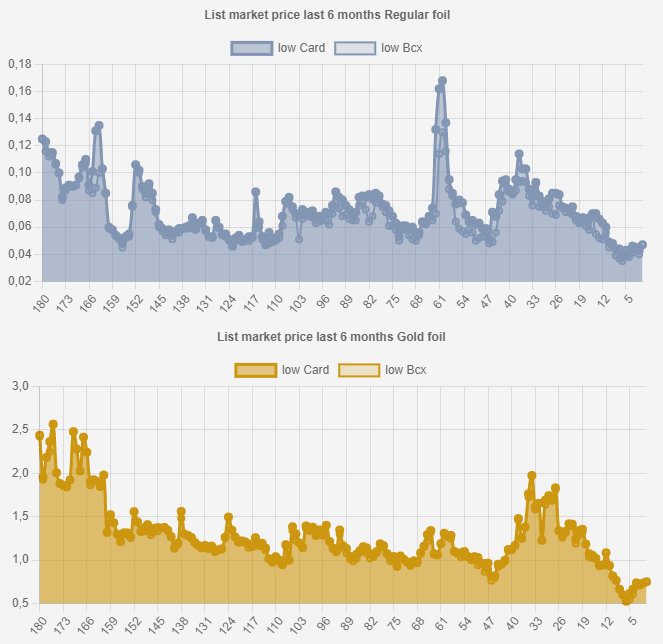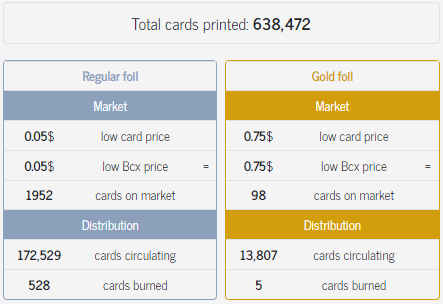 Venari Knifer is currently costing 0.05$ for its Regular Foil version and 0.75$ for its Gold Foil version. This week the gold version had a big drop in its price and came to cost only 0.56$.

My Team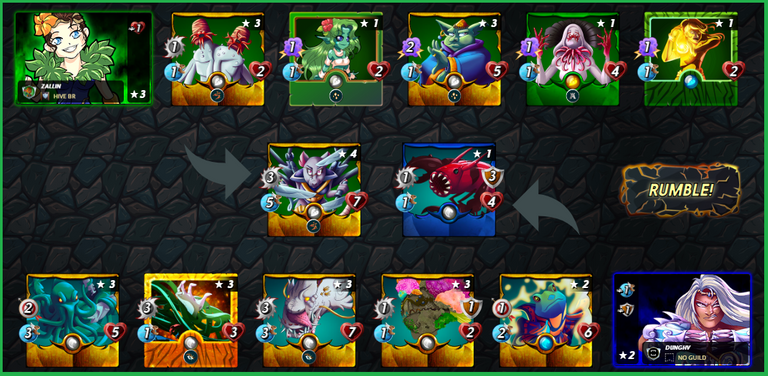 | Rule | Effect |
| --- | --- |
| | Aim True: Melee and Ranged attacks always hit their target |
| | Melee Mayhem: Melee attack Monsters can attack from any position |
When I saw the rules for this match I realized that it would be an excellent option for the Venari Knifer, so I focused on giving defensive attributes to our star, such as +2 armor with Queen Mycelia, +1 life with summoner Lyanna and a healing duo , all this to try to keep her in the tank position longer, with the remaining mana I put another card with thorn and the princess to apply some damage.
| Card | LineUP |
| --- | --- |
| | Summoner : I chose a summoner with defensive attributes to make my cards more resistant and stay in play longer. |
| | Tank : The star of the match, I put her in the tank position to be the target of most attacks, to make good use of her thorn. |
| | Support : At the end when I had mana left I put this guy who only costs 1 mana, he also has thorn and will be cool with Mycelia and summoner bonuses. |
| | Support : With the idea of trying to keep Venari alive longer I used two cards with healing, in particular I really like this Nymph, it marks my beginning in splinterlads because it was one of the first cards I bought. |
| | Support : More support with healing, I'm hoping venari doesn't die before receiving this support, the goblin has a strong hit. |
| | Support : More support, this time armor for all cards, Mycelia is one of the most expensive cards in this new collection, its bonus will be excellent for Venari to resist until it receives the double healing. |
| | DPS : I was in doubt with this slot, I had the option of Princess or Xenith Archer both cost 2, in the end I ended up preferring the princess to be all green 😅 |

The Battle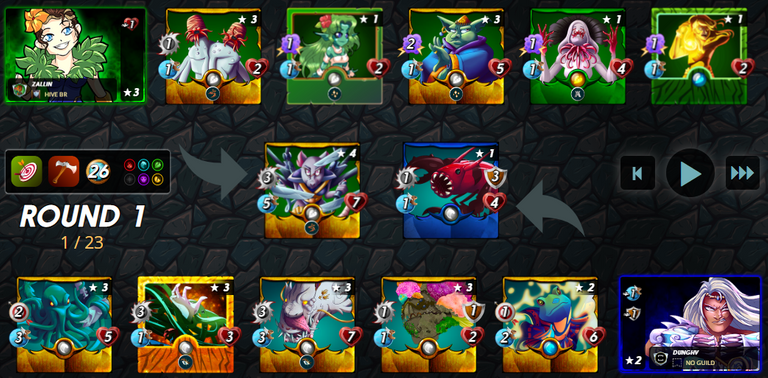 Analyzing the line-ups, I managed to make my venari very resistant and my opponent came with a lot of melee damage being very good for my strategy and the certainty that Venari will resist the first round, the doubt was in their hunters who will focus on my fragile backline.
Round 1 The round starts very agitated it was hit from all sides, my Mycelic Morphoid was the first creature to be defeated at least applied thorn 2x before dying, almost at the end of the round I managed to defeat the opposing tank.
---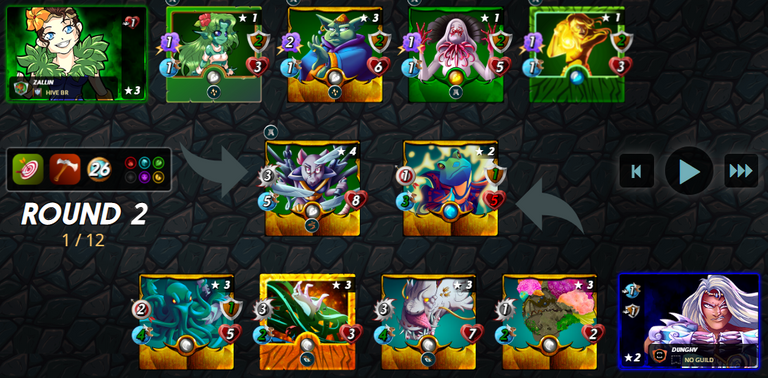 Round 2: this round follows the same steps as the first, but with casualties only at the end, first was Hardy Stonefish killed by Venari's thorn followed by my wood nymph, my strategy is working and my venari finished another round with plenty of HP.
---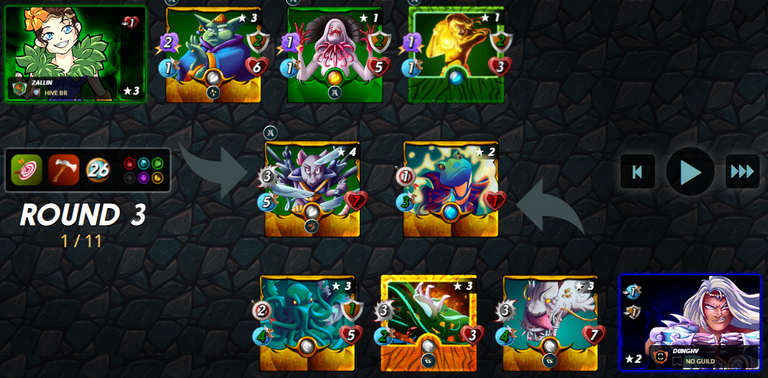 Round 3: It starts with Angelic Mandarin being defeated, but almost after that the star of the match is knocked out but before dying he applied good hits with thorn and left two opponent cards with very low HP.
---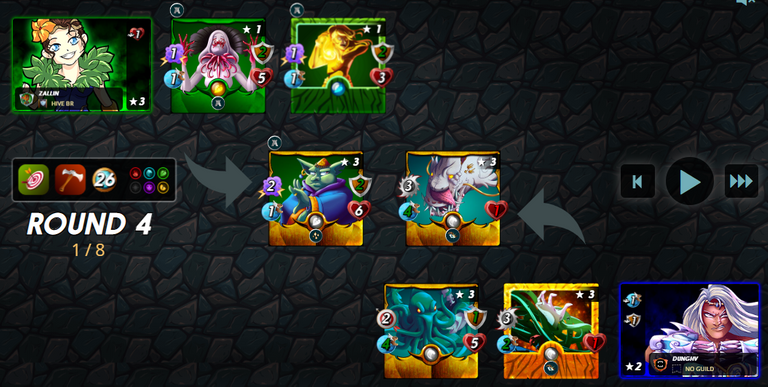 Round 4: I think I have the advantage now, the cards left for my opponent are low HP, and my last 3 still have full HP and 2 armor, but even with this advantage my goblin dies before even attacking, and soon after I managed to defeat Deeplurker and Feasting Seaweed.
---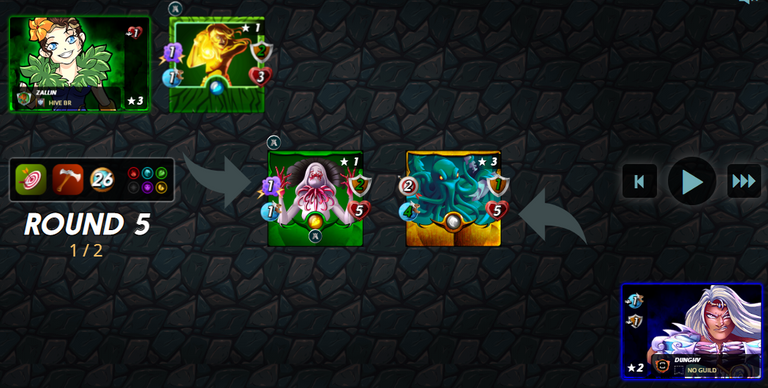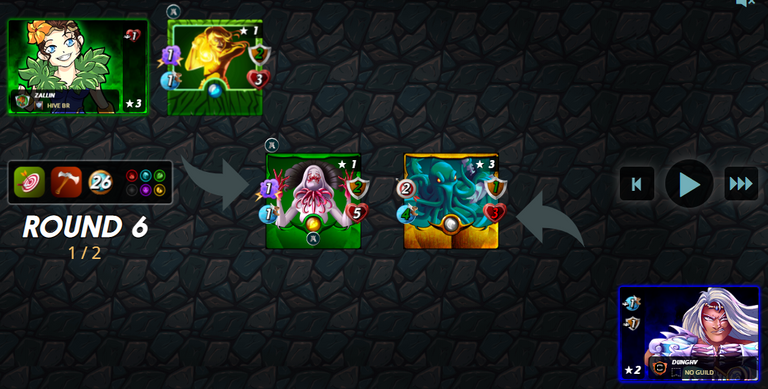 Round 5 and 6: Victory is close, the last card left for my opponent was a ranged attack card being unable to attack because it was in first position.
---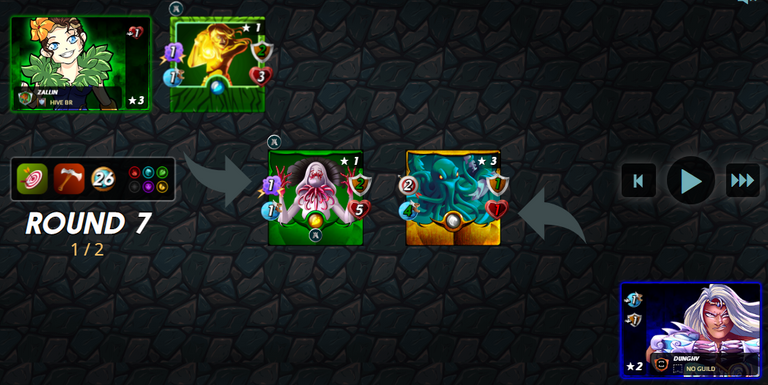 Round 7: Victory finally arrived, it was only a matter of time before the Kulu Swimhunter succumbed.

Conclusion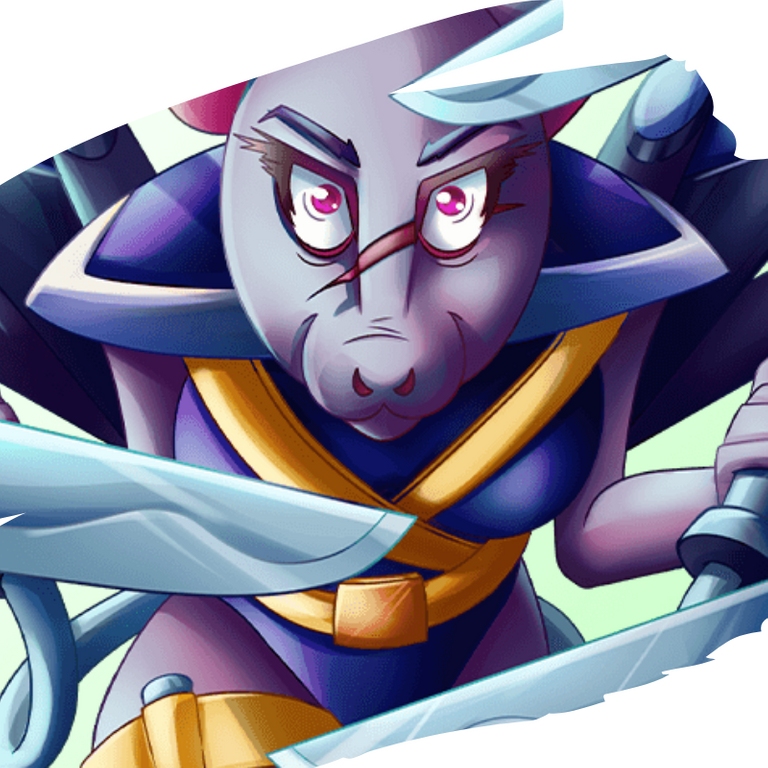 Venari Knifer had an excellent game, applied several hits with her thorn and even when she was defeated she left the remaining cards well damaged, Morpoid was a good meat shield and still hit 2x with thorn, the nympha and the goblin helped venari a little but they weren't very effective with their cures but they did good magic damage, Mycelia and her armor bonus made my whole team withstand at least 1 hit and the princess did what she had to do by applying her damage.
Venari Knifer is an excellent card, I like it a lot. I almost don't see matches with it, because it doesn't make a good combination with the main summoner of the current green meta Obsidian, maybe with the release of the next green legendary summoner something will change about it.
Thanks, see you next time!

Game Link: Splinterlands
Battle Link: Zallin Vs. Dunghv


Image sources: https://splinterlands.com/ and https://www.splintercards.com/chaos-venari-knifer
---
---