LeBron James vs Kareem Abdul Jabbar
It takes LeBron only 36 points to surpass Kareem's mark. The 'King' is a few hours away from imposing a mark that seemed unattainable in the League.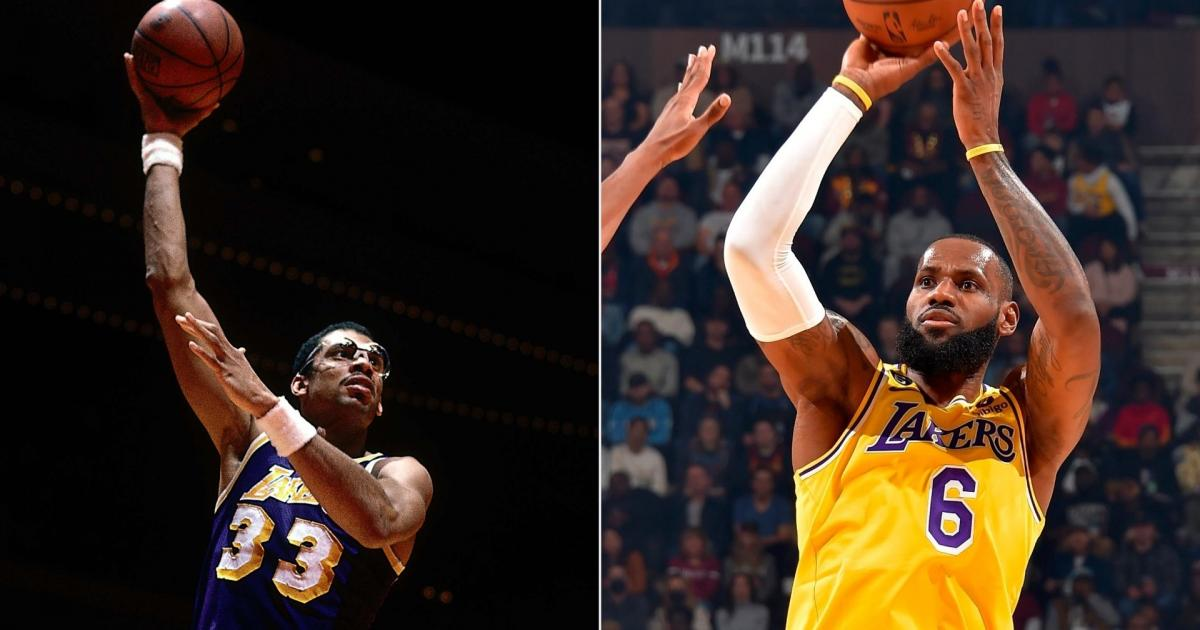 Source: sportingnews.com
James, 38, and in his 20th season in the best basketball league in the world, needs 36 points to surpass Kareem Abdul-Jabbar's 38,387 points, and become the new all-time leading scorer, setting a new record, as well as continuing to expand it over the years.
LeBron James, playing at the superstar level is in his 20th season in the NBA, is a few hours away from imposing a mark that seemed unattainable in the League.
The Lakers forward, who has four champion rings in 10 visits to the NBA Finals, will look today, at the Crypto Arena in downtown Los Angeles, against the Oklahoma City Thunder, or until Thursday, in the same stage but against the Milwaukee Bucks, breaking the record set by Kareem Abdul-Jabbar in April 1989, curiously, wearing the same jersey as the Los Angeles Lakers.
Kareem is the basketball player with the most points in NBA history in the regular season with 38,387 points, a figure that was denied in the past to players like Karl Malone, Kobe Bryant and Michael Jordan, and that the so-called "King" It will overcome and increase, since it already threatened a few days ago that it is seen playing a few more campaigns.
In the current 2022-23 campaign, James is averaging 30 points per game and in the last three games he has added 28, 26 and 27 points respectively, for which it is estimated that the record could fall until Thursday.
The truth is that LeBron's party has turned the price of tickets for those two games upside down.
For tonight, against the Thunder, the cheapest resale ticket is around $200, while for Thursday, the cheapest is $600 and if you want a seat on the court, like a Hollywood star, a ticket It goes between 40 and 100 thousand dollars.
Considering that LeBron has 74 career 40-plus point games, 5 of them having been since his 38th birthday on December 30, there's a good chance James could break the record tonight against the Thunder.
Posted using SportsTalkSocial
---
---