Results of the 3rd ZapFic50Friday Contest!
Happy Monday Everyone!
I hope you had a great weekend! I did - reading all your wonderful ZapFic50Friday entries!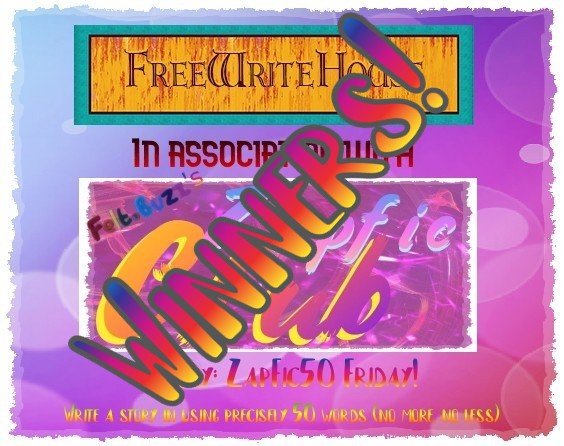 Before I announce the winners can I ask you to all check your word count (and the rules) carefully before you post? There were two people on the shortlist for the winners who I had to exclude because one entry was only 48 words long, and the other was 51 words long! For the Zapfic50Friday contest the word cound must be precisely 50 words long. Shame because they were great stories!
The winning stories are absolutely brilliant so please go read them if you haven't already (and if you are a ZapFicer you should be reading everyone's story - the more you read the better you'll be!)
---
---