First day at work after a long time
Its another Monday morning again 8:00am 11/10/2021. I'm about to get ready for the day work
Yeah work! I used to work in a factor at dalemo Ogun state before my WAEC examination.
Few days ago I received a phone call and it was my boss..... I was like why is he calling me .
HOW ARE YOU CHRIS? without receiving my response
ARE YOU NOT RESUMING WORK AGAIN!?
and I was like seriously......
All I could say was 'hmmm.....sire I just finished my papers I had some program to attend for now so I think I'll be around by Monday".....
His reply:GOOD! I'LL BE EXPECTING YOU.
and hung up on me.
MY REACTION: my God!.
Cause I don't want to work again. But man must survive one way or the other
I tried to prepare so fast in order not to go late. I tried taking short cut but was very flooded and muddy, I slipped many times but gut passed it.
The morning sun was so attractive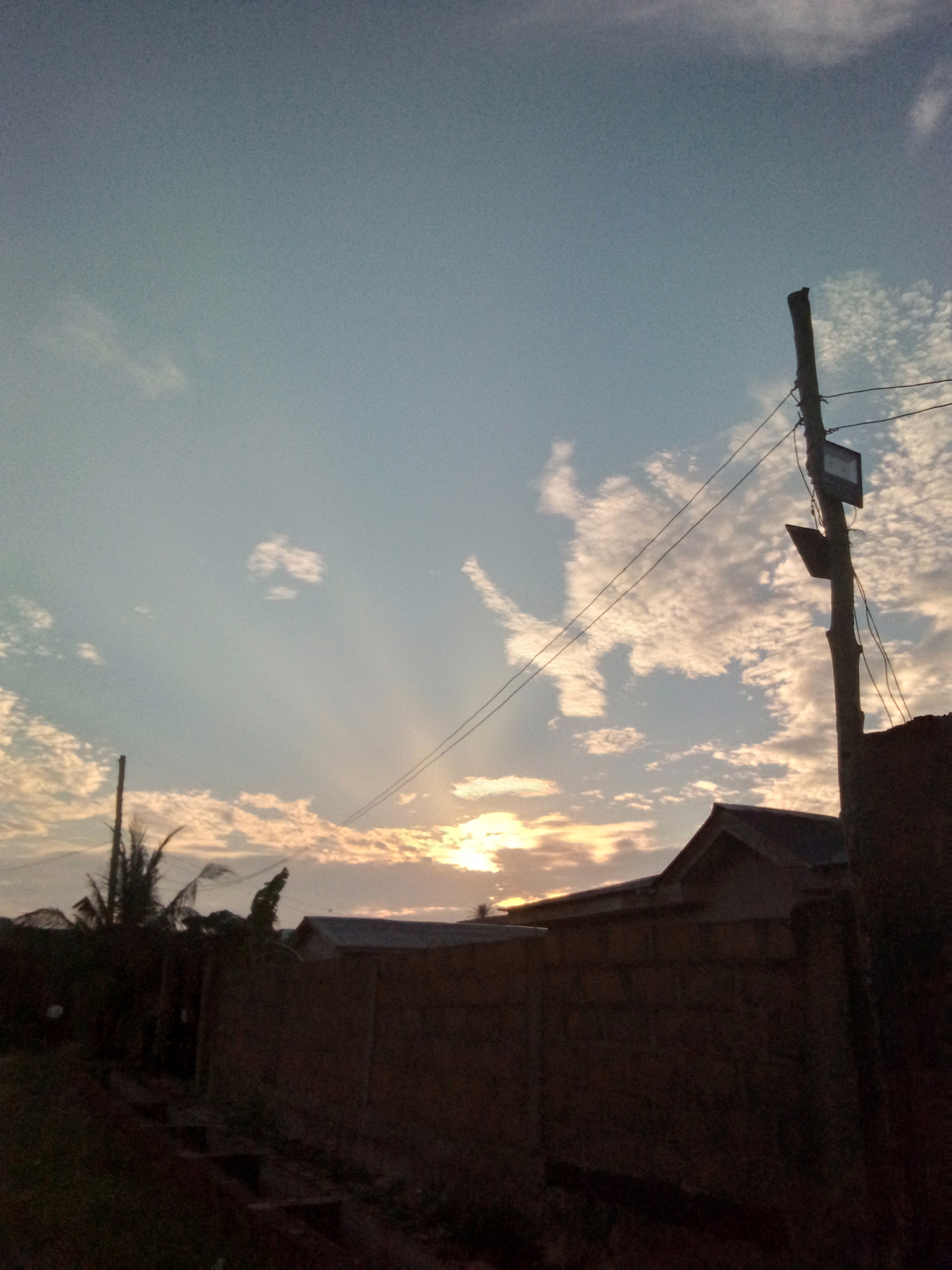 G care is still the same....
Yeah, G care is the name of my working place, all stuffy and still choking with the soap noodles.
Welcome back! Welcome back Christian! Was what I was hearing for almost 5 mins.
Me trying to reply with no good intentions I must confess... I returned the greetings and started work immediately.... I saw a lot of new faces and a lot of new faces saw me too.
I'd have loved to show you guys my working place but phones ain't allowed inside the factory.
I closed by 6:00pm and had to go to the church directly to attend a meeting and also to see a female friend.....
On my way home I saw this beautiful clouds,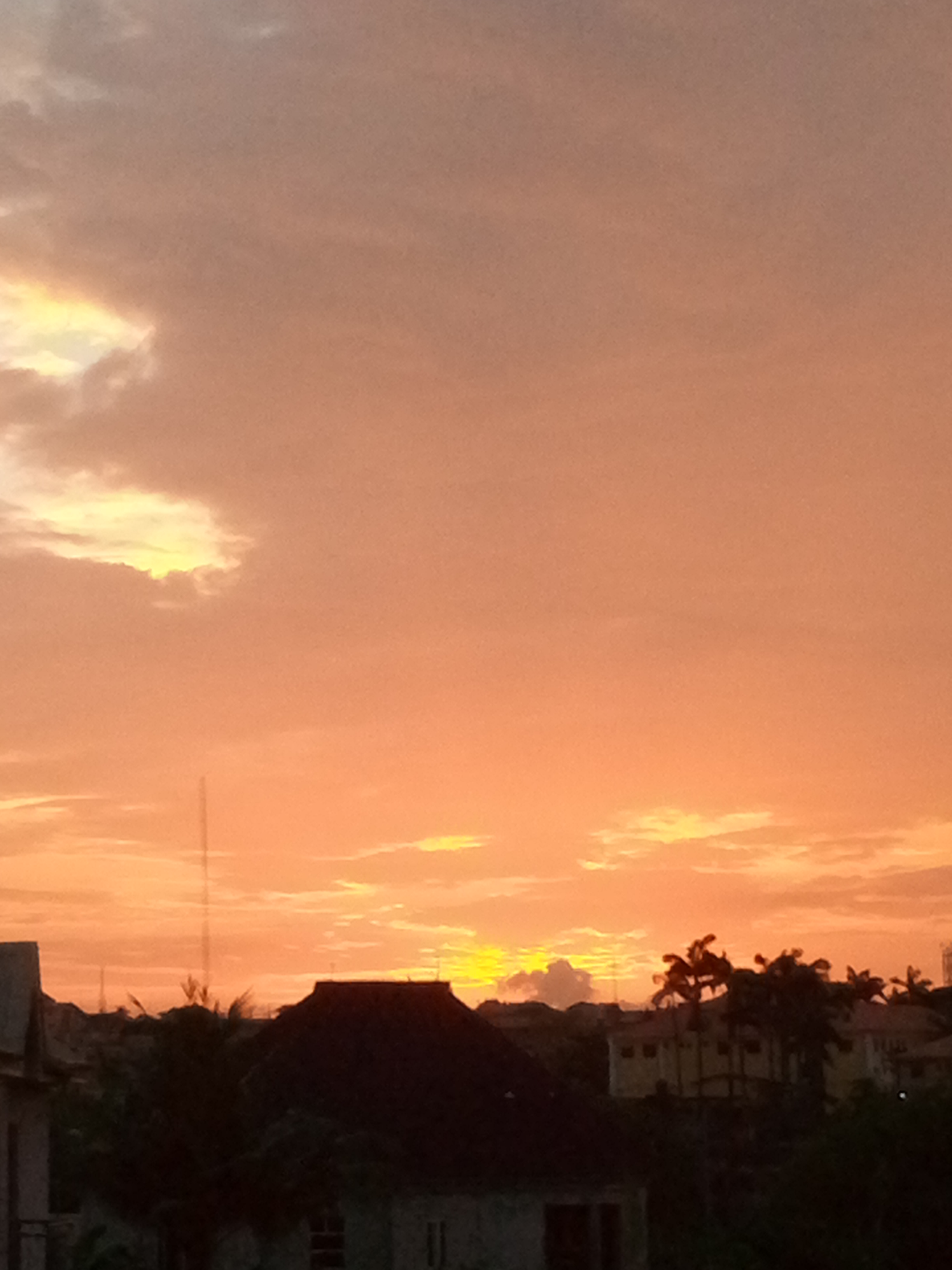 I immediately used my phone to take a picture of it. I zoomed a little to have a closer look and yh it looked good don't you think so? It looked good that I didn't even edit it, yh I didn't edit it. See how fine a sun in a local place they call ajegunle can be.
The day was so stressful that I felt so weak and tired and even almost sick... But thank God I didn't. I believed it was due to the stress of the day.
I came home late today.... All I could do was to eat and sleep...... Did I even sleep in time?
No!
Why?
Cause I was talking to a girl.
Wow...... I was supposed to sleep cause of my health and my next day activities, but I was taking to a girl. Whatever... I slept around few mins after 12 am.
---
---