THE INSPIRATION OF MR SUN TO ME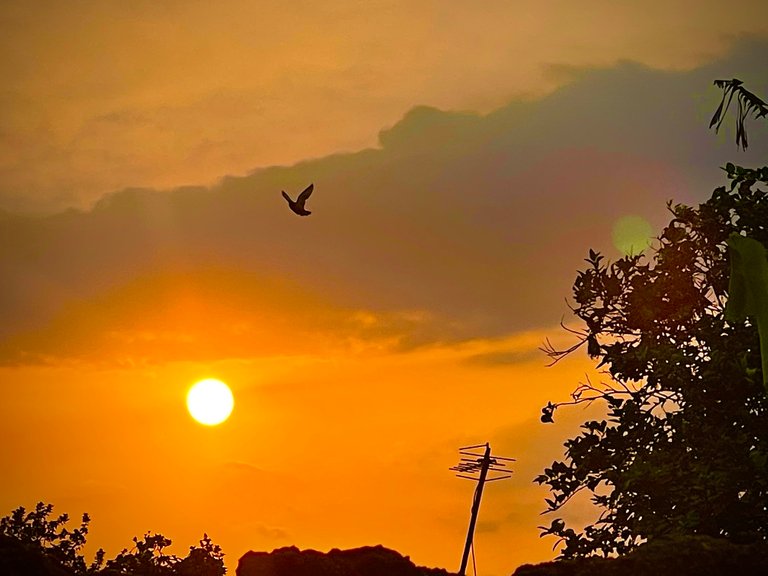 The sun as always been an inspiration just the same way music is.
The sun has it own meaning to everyone most especially me...
I went to the house of the person that introduced me to hive today, we were all upstairs having fun not until the light went off, we went down stairs to take fresh air, then i saw this beautiful sun in the sky.
It seemed that like the sun was not in my country NIGERIA , i saw my self in another country , i am not trying to say that my is not fine oo lol...
my country is definitely a nice and beautiful country with nice natural beautiful artifact...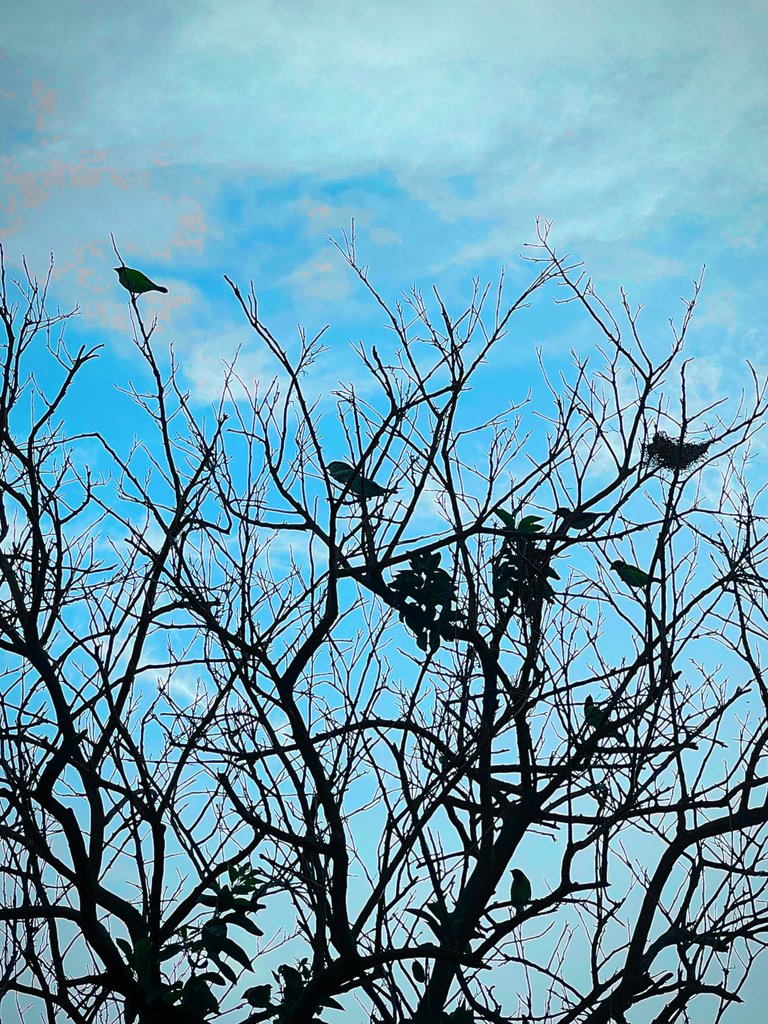 When i came downstairs to take fresh air and to make my post, at first i never had an idea of what to write, but then i saw the awesome, beautiful sun, i was so inspired to write about it.
as you can see how it looks like, i bet if you are a nigerian, you will not belive that bi took this picture from a rural area in my area where i stay, the birds really gave me joy...
A lot of people has believed that there is no good that can come out of such area, but i am here to disagree that even the sun looks sweet here in the rural area, the waters, the animals like the birds and even the foods. this is really inspiring to write about...
I want you to know that life is sweet every where , in this country or abroad, in the urban or in the rural area, they say happiness is free everywhere you go, so what are the things that makes you happy? As for me, one of the things that makes me happy is sitting on a high ground that i can be able to see very far without stress listening to music and staring at the sun or any other wonderful natural stuffs, oh that really does make my day, actually the evening sun to be precised.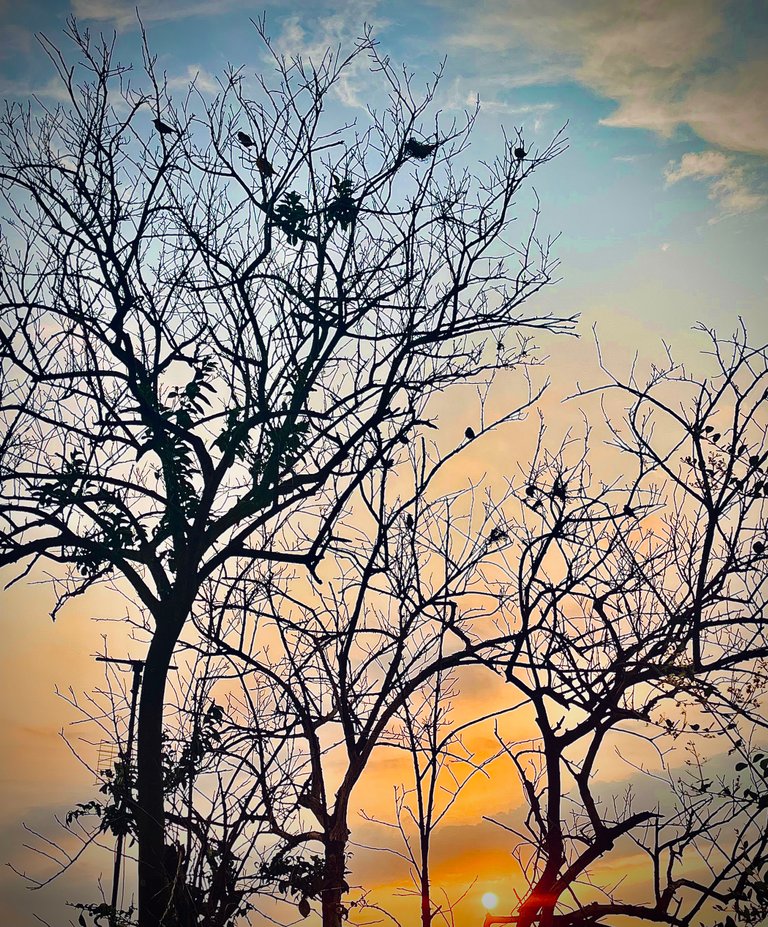 The sun has a meaning to every one like i said earlier, most especially the sunset, and to me it seams to be a peaceful, colorful spherical fire, we all know that fire is not peaceful, lol... But yes the sun is so quiet and humble that even the clouds cross over it, it just smiles at them and let them pass completely instead of burning them up angrily, that's why i tag it to be quiet and humble....
I don't like eating too early at night before sleeping because if i should sleep late i'll be hungry again, so i started to think about the plants which feeds through photosynthesis, its like they eat their night food around 6pm and till the next day when the sun comes up before they eat again, for a while i thought about it and i thought that the sun was punishing the plants, but never the less keep your good work going MR SUN.
please don't take me for a fool it was just my observation and i was only caring for my dear plants lol...
zara loves you...
---
---