Achieve a milestone of collecting 10,000 CUB
Hello lovely people of Hive community. Hopefully you will be enjoying your life with good health and spirit. Friends, Cub has faced many twist and turn in its less than 2 years journey. There was a time when Cub was trading around $4.73. However Cub unable to sustain its worth and currently coin is trading around $0.021. Massive dip in price.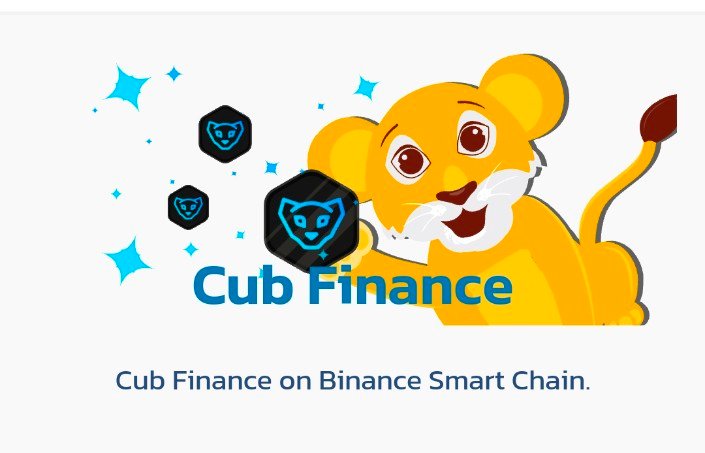 source
I invested Cub when it was around $3. With current worth my income from Cub is negative. Infact it has reduced 2/3 of my initial investment. Despite big dip, I never sold any Cub coins. As I believe selling at dip price give your permanent loss.
I regularly collected Cub coin as a result I managed to collect more than 10,000 Cub. I earned Cub by investing in CUB-BUSD BHBD-BHIVE and BHBD-BUSD pair. Investment on these pair helped me to collect more than 10,000. My current collection is 10,062.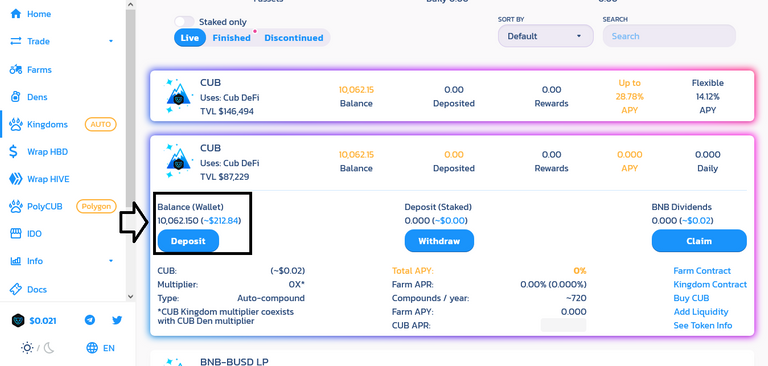 I withdrew it from old Cub kingdom to invest in new Cub kingdom. Investment in new Cub Kingdom offers flexible investment and fixed investment. Fixed investment is more attractive as it offers higher APR. On the other hand fixed investment will lock your asset for selected period of time.
I unable to invest in new Cub kingdom due to some issue in platform. I hope issue will be resolved soon.
I am glad that my investment on Cubdefi farming pair is still offering decent reward which give me opportunity to collect more Cub.
Cub is undervalued coin. Multichain bridge and introduction of new burning mechanism helped coin to maintain its worth. The way the burning Cub is increasing on daily basis one can say it has great potential to rise again.
Although my investment outcome is negative but rise in Cub worth may help to transform loss into profit. This is very possible. Time to invest in Cub and collect as many Cub as you can. What is your opinion my friends? This is it for my today post. Wish you all a very happy, healthy and prosperous life ahead. Have a nice time.
---
---