777 Kilometers on an ADV and 4 cities of Bangladesh.

For a man without stability in life, one thing that remained constantly stable is my thirst for adventures on crotch rockets. I am a big fan of two-wheelers, a big fan of the thrill they bring, and even a bigger fan of the sensation the whistle of the air causes when speeding through the countryside roads just a hair faster than the speed limit. It's the most freedom life can offer me.
And so most of my tours or travels are done on bikes. Almost everyone in the circle of my peers owns one and we have done roughly fifteen thousand kilometers of riding together. To write about all of them in depth would take me longer than it took me to increase my odometer by all those miles lol. But I plan on doing so at some point.
My last trip was unplanned and unstructured. I and my friends have been wanting to cover all 64 districts of the country I live in, Bangladesh. And we had no idea where to start. So we kind of played Russian roulette with where we wanted to go. Four districts came up, Rajshahi, Natore, Naogaon, and Bogra. These districts are all in the northern parts of the country and are littered with old historical buildings. We didn't manage to hit all of them as we had time restrictions. And to be completely real, it's not doable unless you have about a month on your hand.
---
Natore Palace
---
The first spot that came up was "Natore Rajbari". An old palace of a long extinct line of landlords. It is supposed to be at least 200 years old. Full of history and all that. Unfortunately, the archeologists in charge of preserving this palace have done a very bad job and now it looks like a movie set. The temple on the outside though somewhat is able to tell us the story of those times. The craftsmanship of handmade bricks shows the dedication of the carpenters of those times.



The disappointing palace itself
The whole local government back then was spread into 3 subsections of the city and comprised three buildings. One is this palace. The other is Uttara Ganabhaban which you can see in the images below. The third is another palace which we didn't have the time to visit
There is also another reconstructed temple right on the outskirts of the city. It's still active and the locals regularly collect donations to keep the place up and tidy.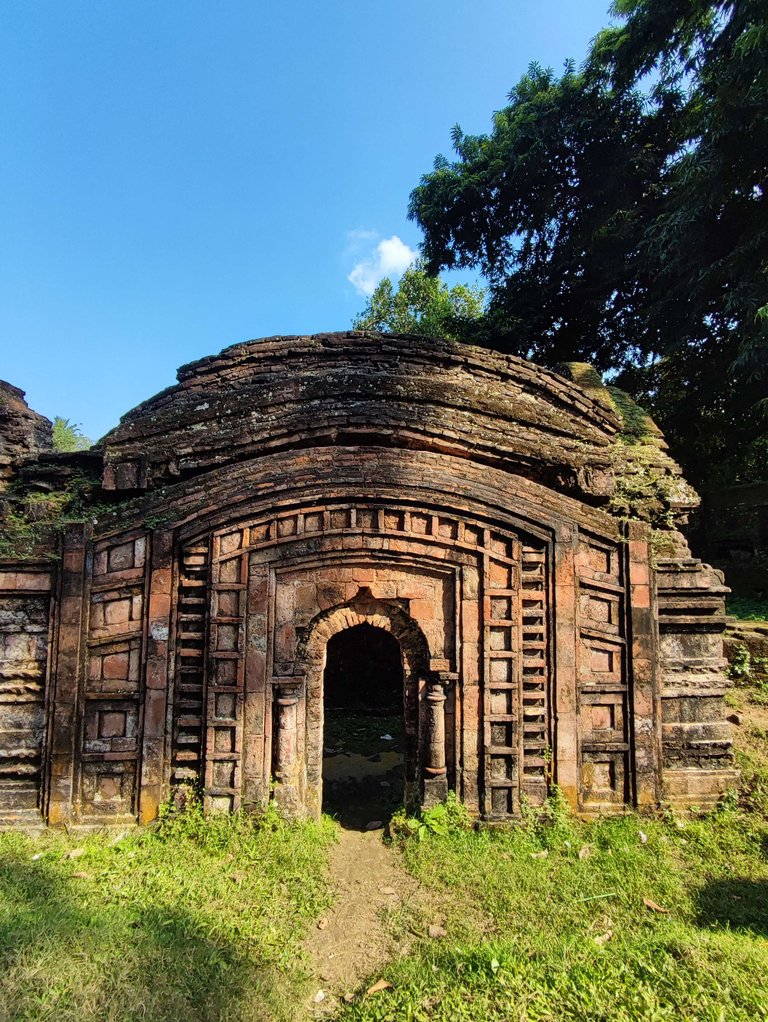 ---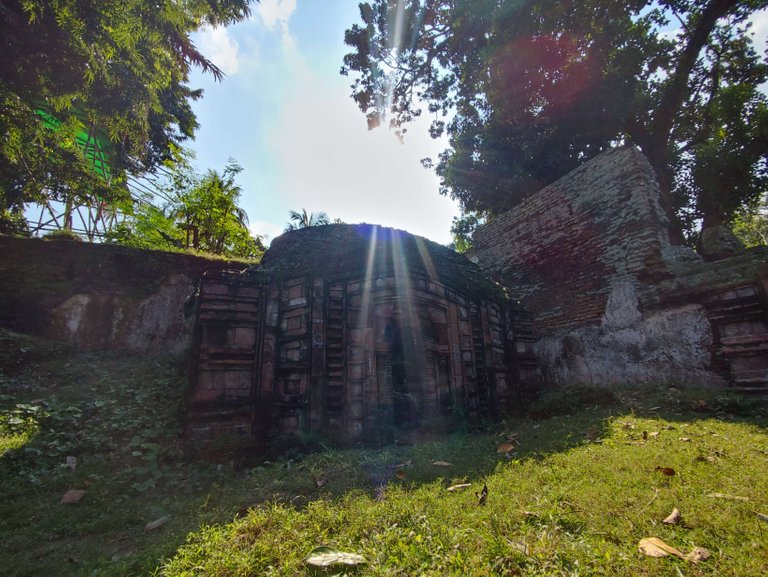 ---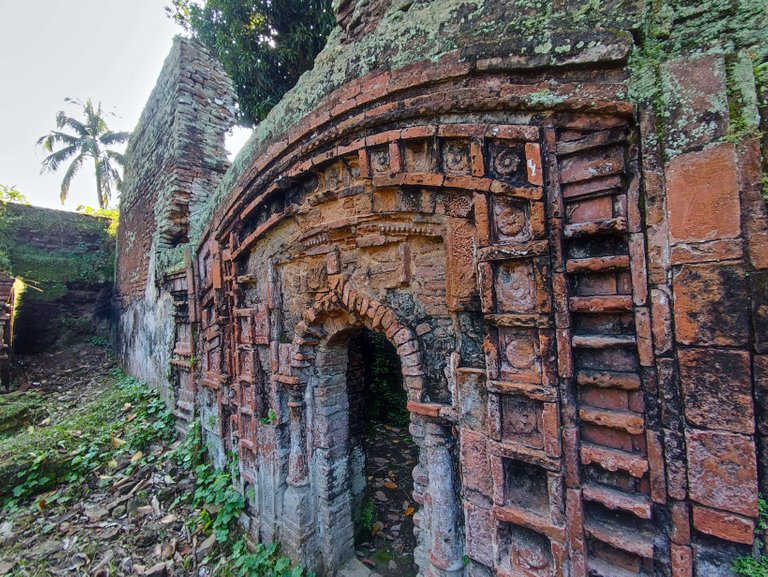 ---
Only if you look close, you can see the delicate details on the walls of the temple
---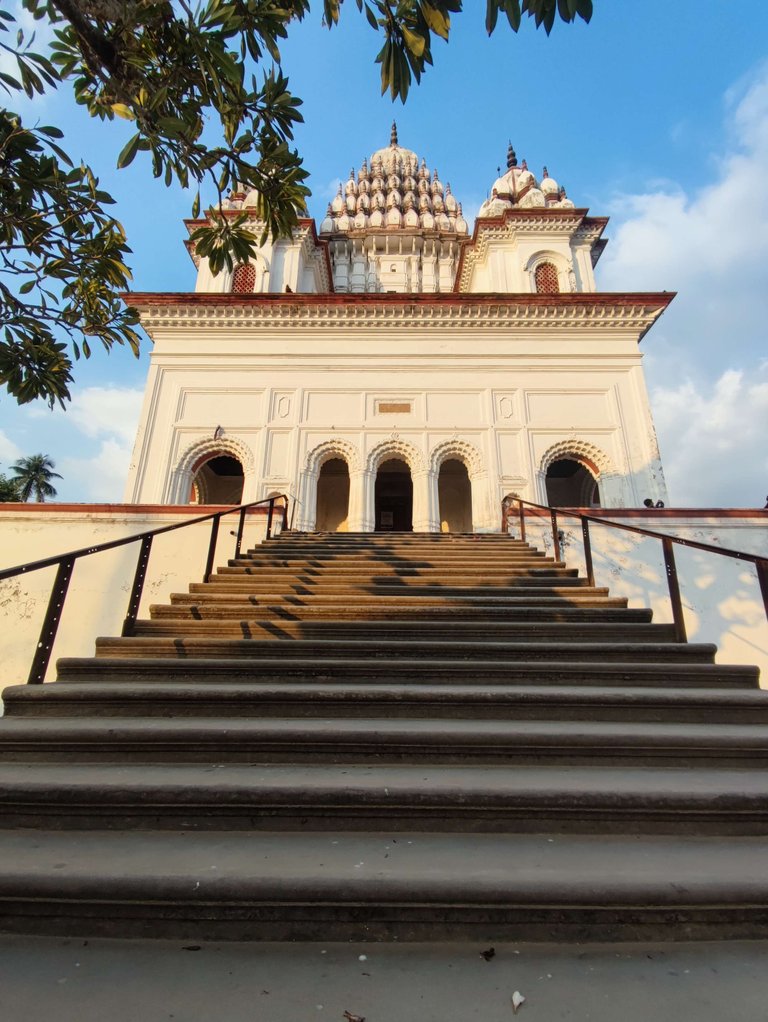 ---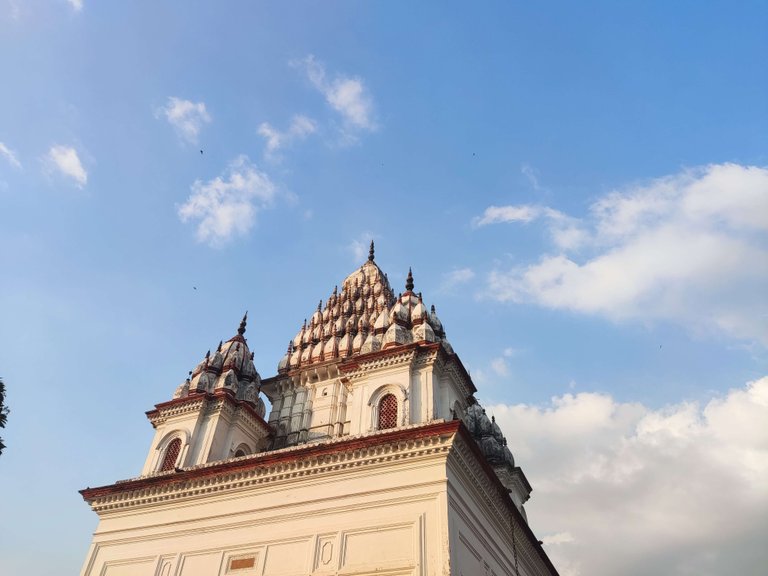 ---
The well maintained temple. We didn't go in as there were prayers ongoing, but I reckon the insides are also must be tidy and clean
---

These trees are planted on the side of the roads which may have been once walked on by "Jibananda Das". If you don't know him, he is one of the most famous Bengali poets of all time. Mostly known for the poem "Banalata sen"
---
Puthia Palace
---
As we moved on to the next city, the asphalt led us to "Puthia Rajbari". Another palace of another dead royal lineage. I couldn't take any photos unfortunately as all my devices ran out of juice and also evening drew near. These photos from the internet should do a much better job perhaps.
The main palace is very big and you can tell just from the images how grand it must have been when the owners of the palace ruled there. Their history is that of slavers and sucking the soul out of the poor, which still makes you think how rich they were compared to the elites of their time.
The main attraction though is the temple behind the palace. The terracotta walls are ornamented with great details. Another great example of the craftsmanship of architects of that time.

Puthiya Jomidarbari. the image is highly edited but it does closely resemble how it looks here.


The mesmerizing temple with walls full of carvings no less than art.
---
Varendra Research Museum
---
Archeology in our country is ill-funded and poorly managed and due to which, we have already lost and are losing much of our history. Even then, the small funds that are given to the authority are lost to corruption. Also, most of the historic pieces dug out get stolen and sold to international black marketeers. Most of our museums' reek of such ill tendencies. But this next museum that we visited proved to be an enigma. Well kept, and the people in charge here being very cautious, they have managed to save a lot of invaluable statues and idols. "Varendra research museum" to be honest proved to be a place of a gem. I have taken many photos of the statues that are inside this museum. Here are a few that would sum up what this place is about.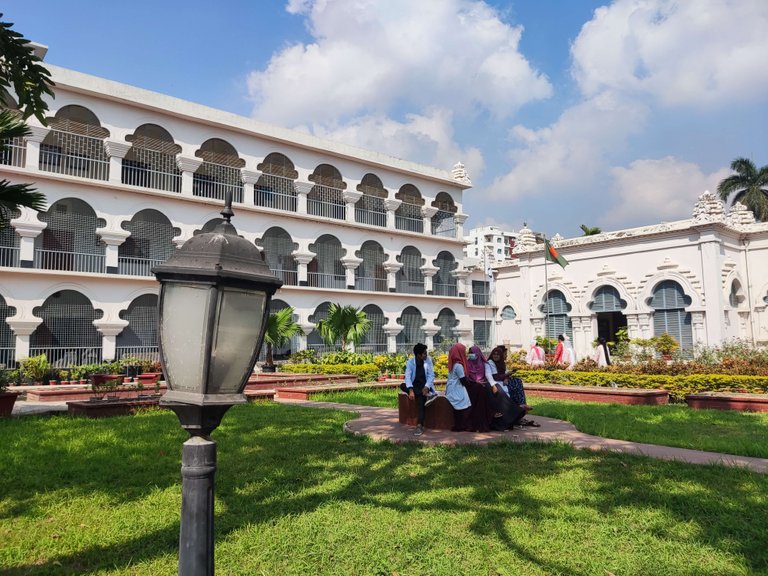 ---
The museum
---

All the corridors inside are littered with these. There are so many that once can spend a whole day inside only looking at these.
---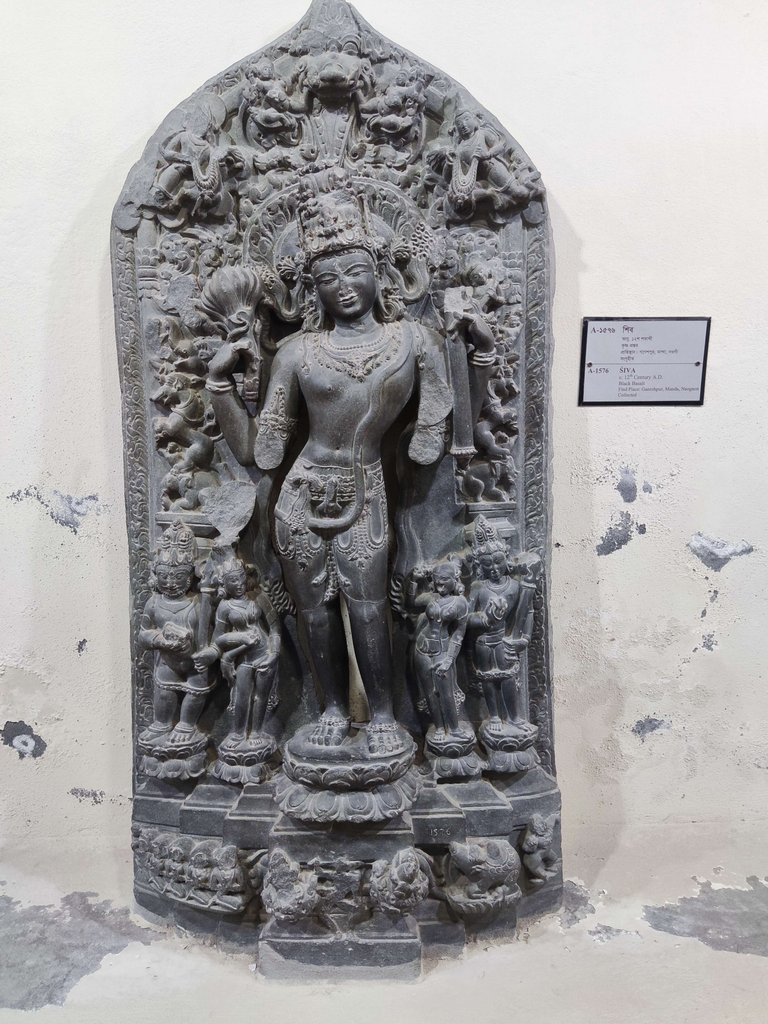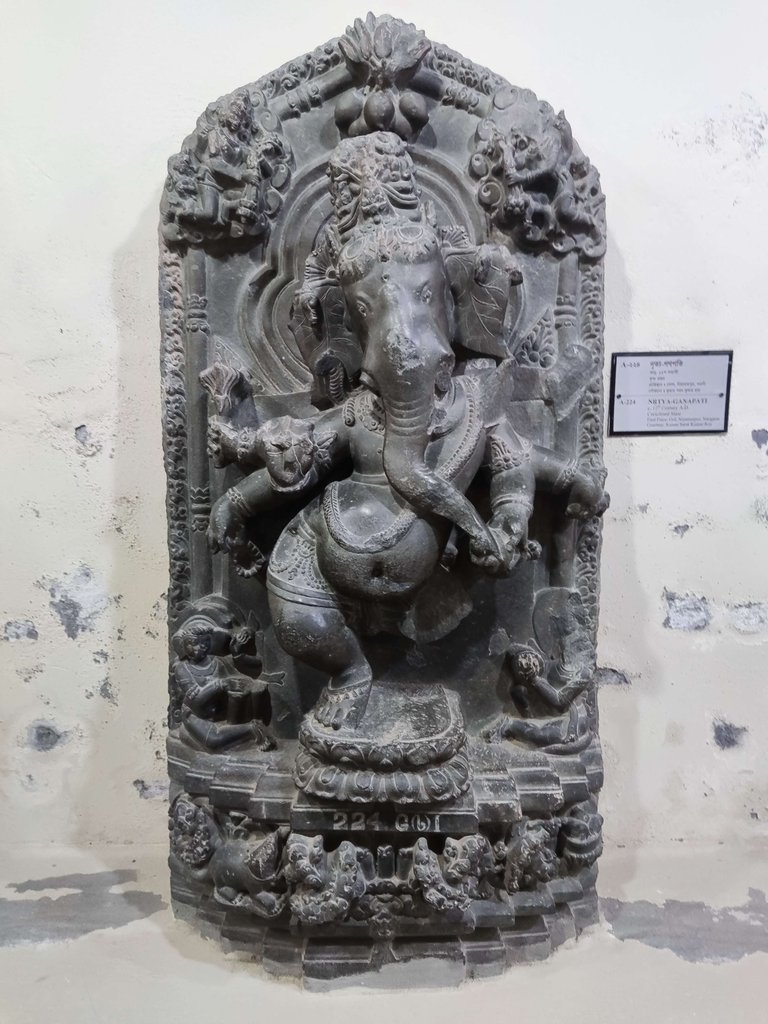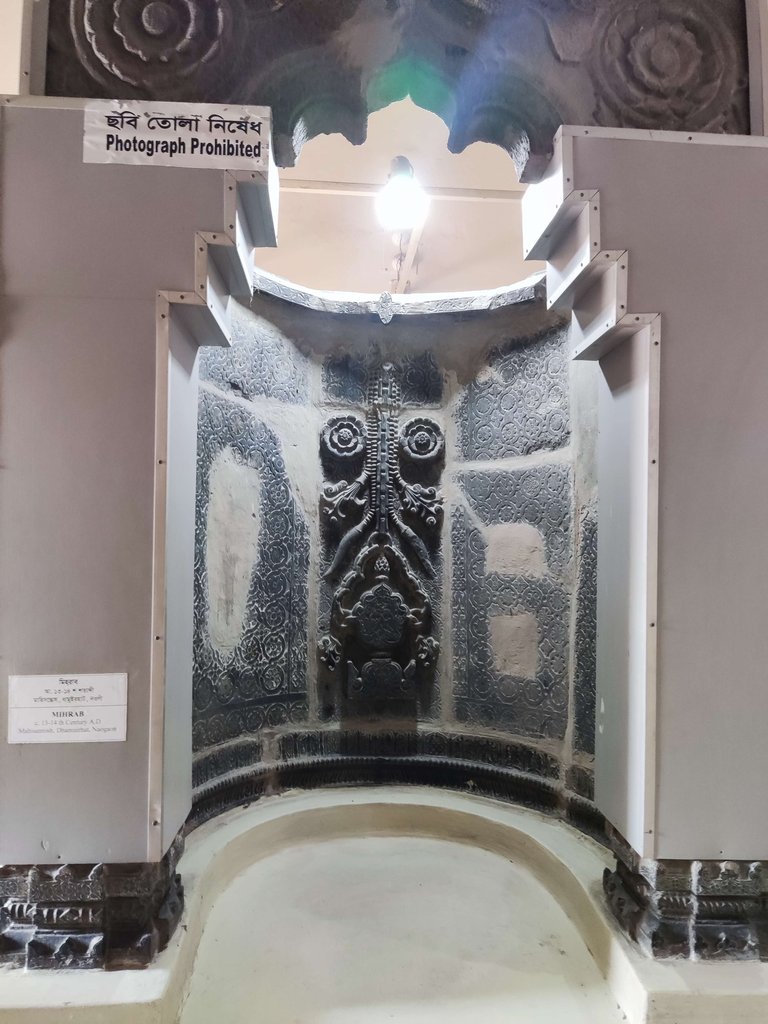 ---
I know I know, I didn't see the sign that said photograph prohibited until the very end of our trip. Seemed like too good of a memory to delete it at that point.
---
The places I wrote about above took about 2 days to finish watching through. We also visited a few places that are worth mentioning but would make this already long post even longer. So they are better kept for another time. The last and final day of our trip brought us to some interesting sites.
---
Kusumba Mosque
---
One of the shah rulers, "Ghiyasuddin Bahadur Shah", like all of the other places, was one of the last rulers who made this mosque. Made of Black Basalt, the walls of "Kusumba mosque" at a first glance might make you think it's built as a bunker. For more than 500 years, it has been in use by rulers and locals. There are many stories and myths that surround this mosque most of which are almost impossible to believe as they include paranormal beings lol.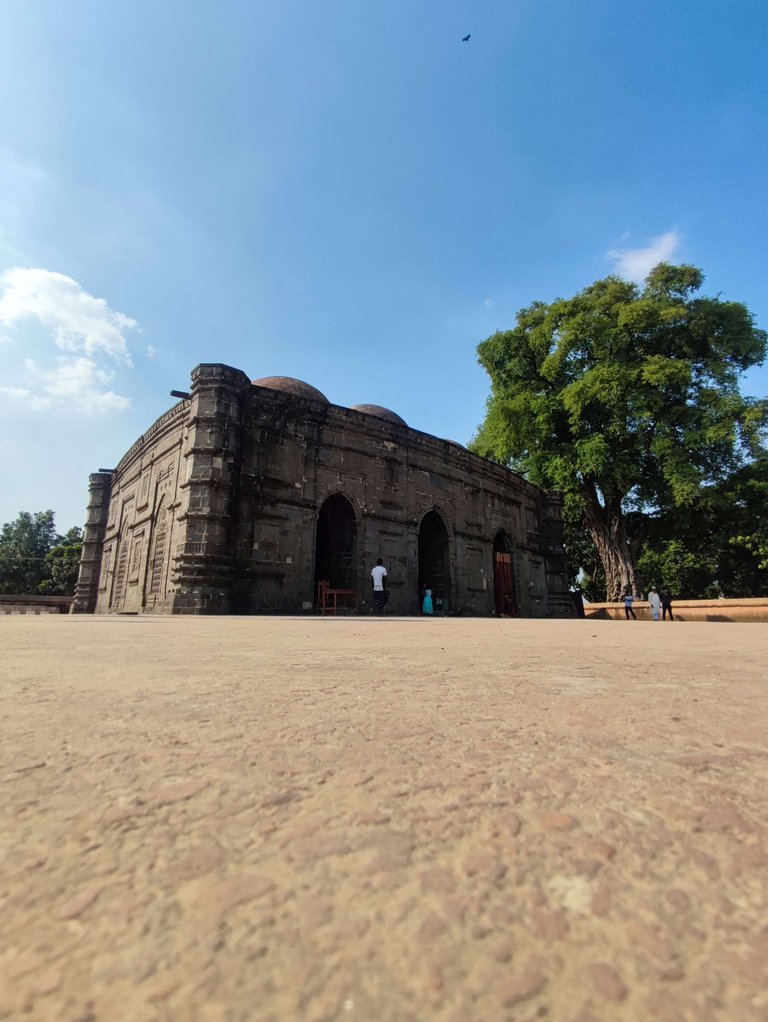 ---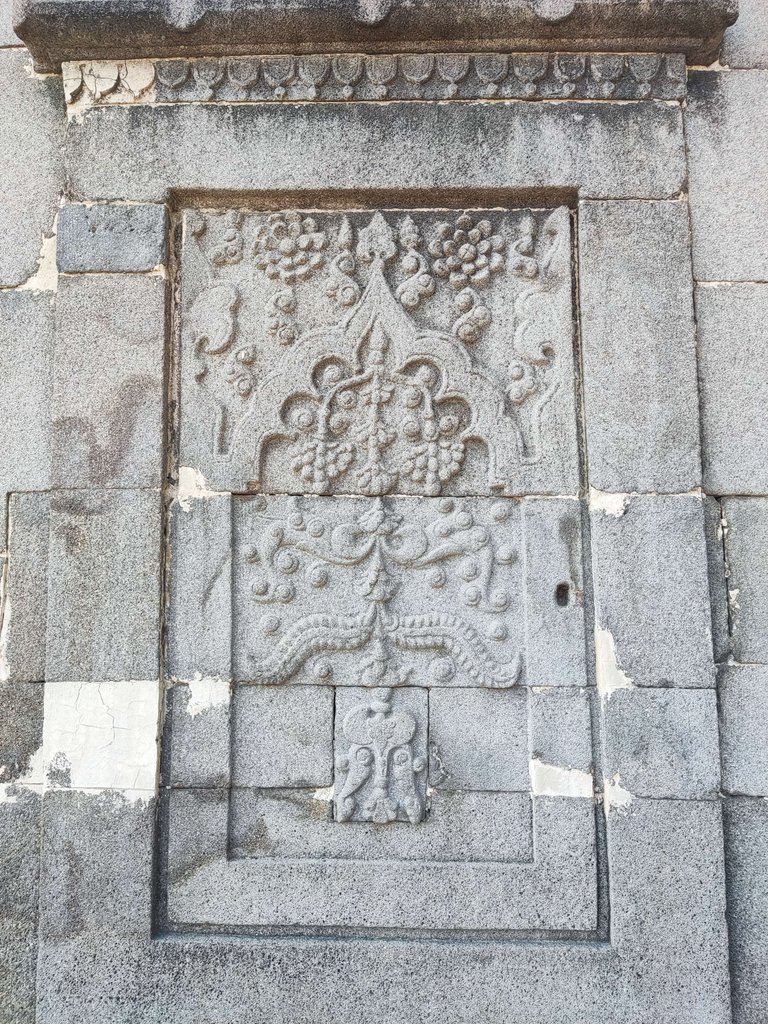 ---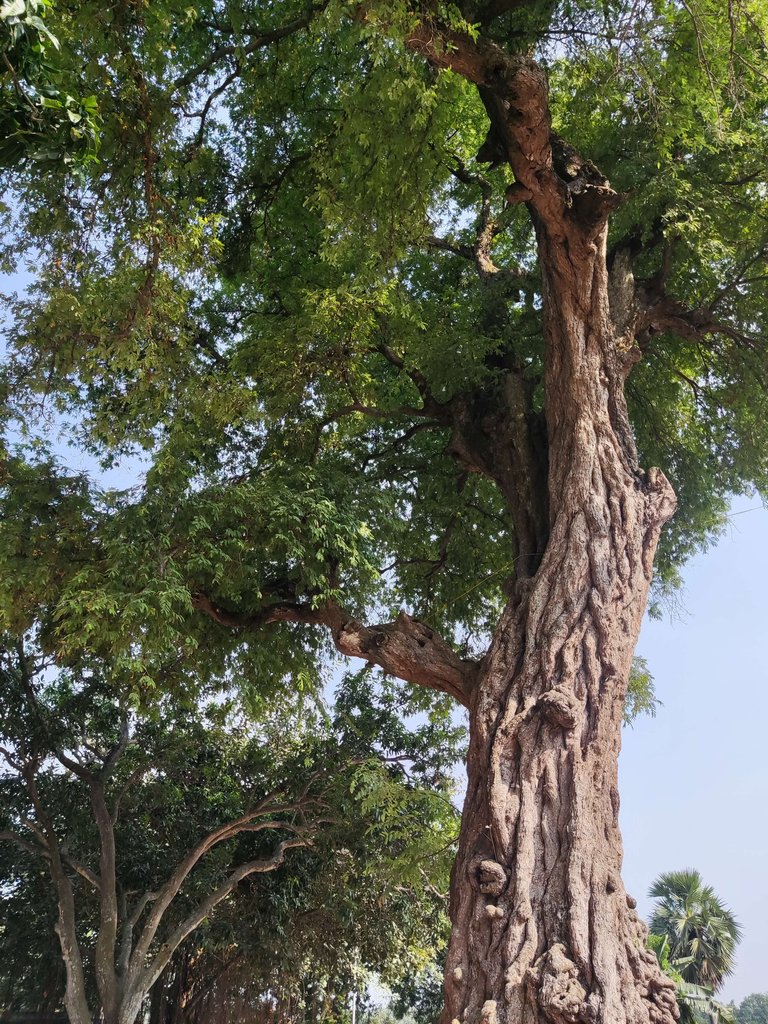 ---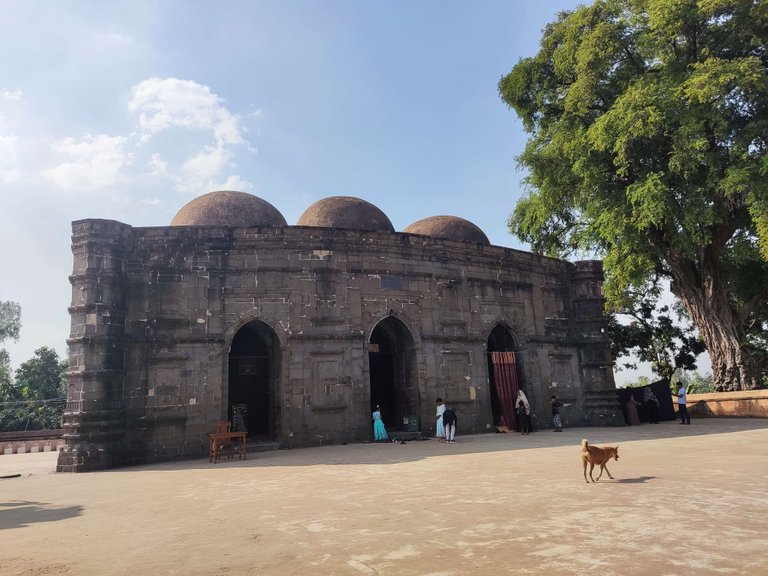 ---
But in any case, all such historical places if you observe carefully would make you see remnants of similar architecture despite the centuries of a gap in their constructions. Black Basalt and granite from the Himalayas were carried by elephants and brought thousands of miles to establish how far-reaching the hand of the rulers of that time were. Mind you that these parts were covered with canopies and jungles as thick as amazon. Even with limiting technologies they managed to build such crazy-looking structures. If you take a closer look at its walls, you'll see the carvings of a tree. Supposedly, the tree of life or something like that
Also, the tree you see in one of the images is one of a kind. It is a Tamarind tree and the twists of its branches took more than two centuries to form. They call it "Tetul dadu", meaning Tamarind grandpa. Makes you laugh but also makes you think that how old the tree and the myth related to it are.
---
Balihar Palace
---
Next on the list is another palace. Like the other ones we've seen, this one is almost untouched by humans of this era. "Balihar Rajbari" is one of the least visited historical remnants of this country, but also one of the most gorgeous ones. I took mostly videos here which I am yet to upload so I can not drop links here. The pillars of the structure are all torn and cracked up. Venomous snakes are the primary residents of this place which is the main deterrent behind people not coming here.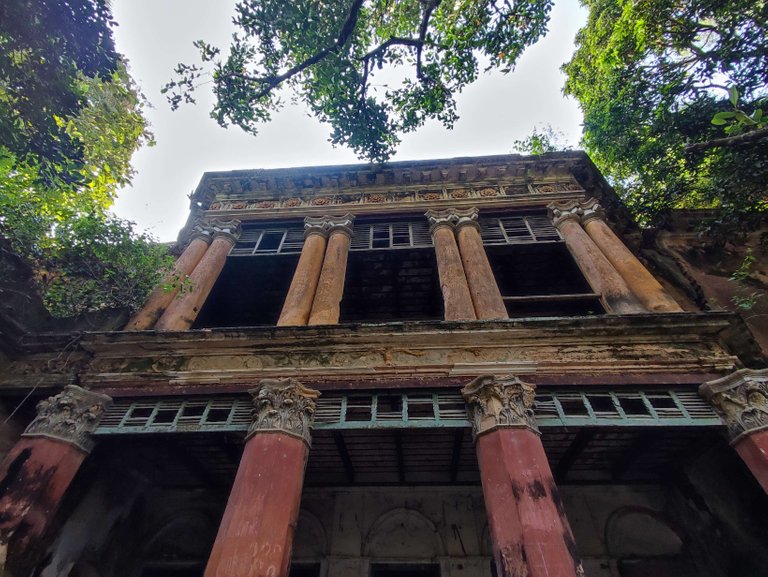 ---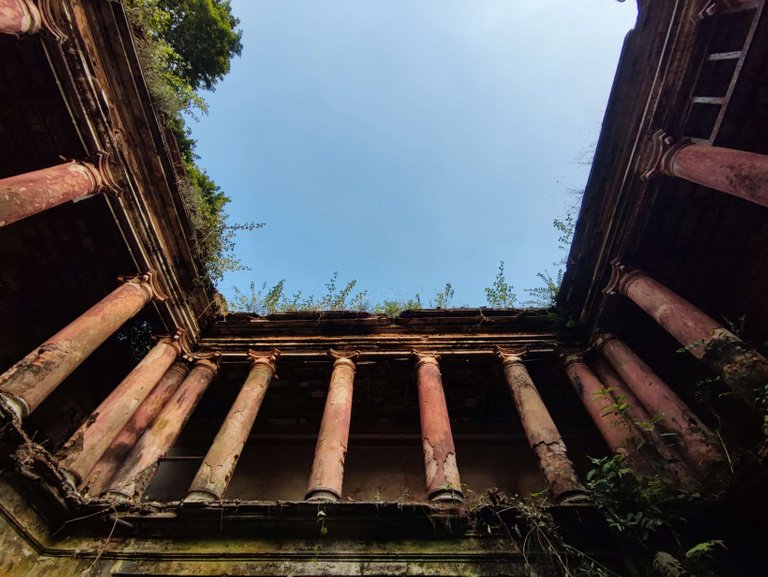 ---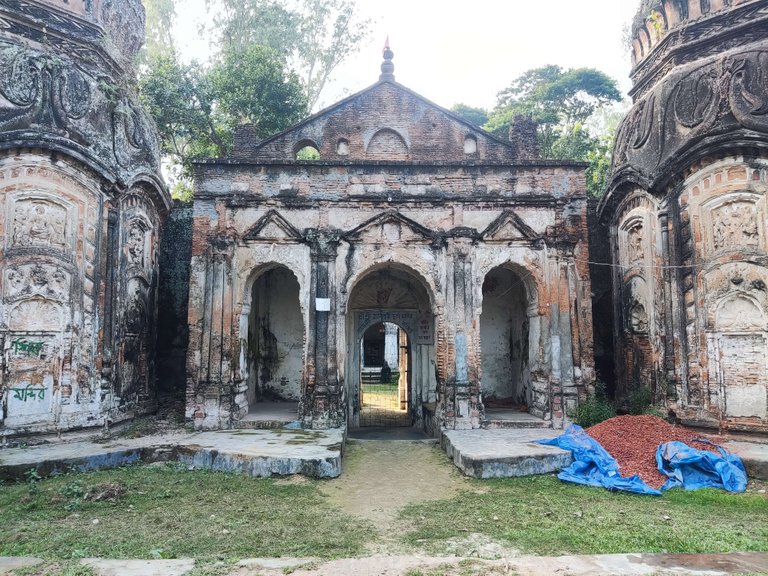 ---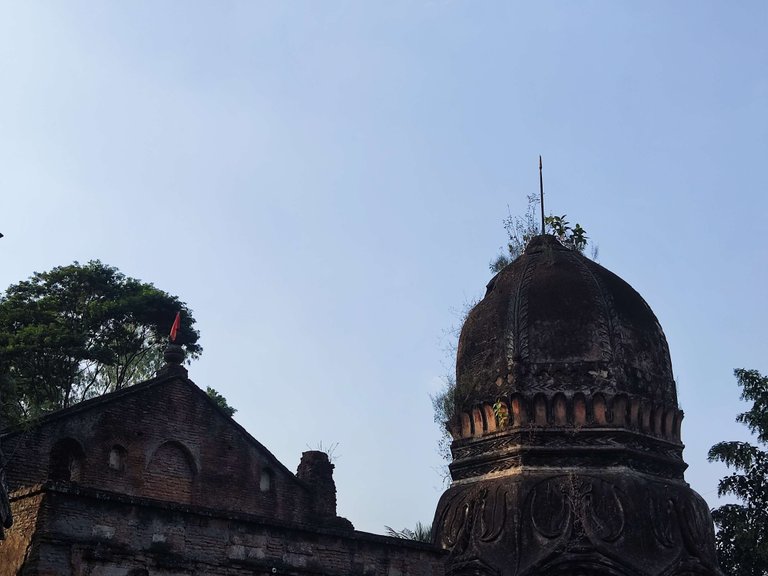 I forgot to take the image of the stables, but the locals say the rulers used to keep tigers and wild big cats as pets here as a hobby. Also, they used to feed their enemies to these creatures. Such dark, much wow.
---
Sompur Mahavihar
---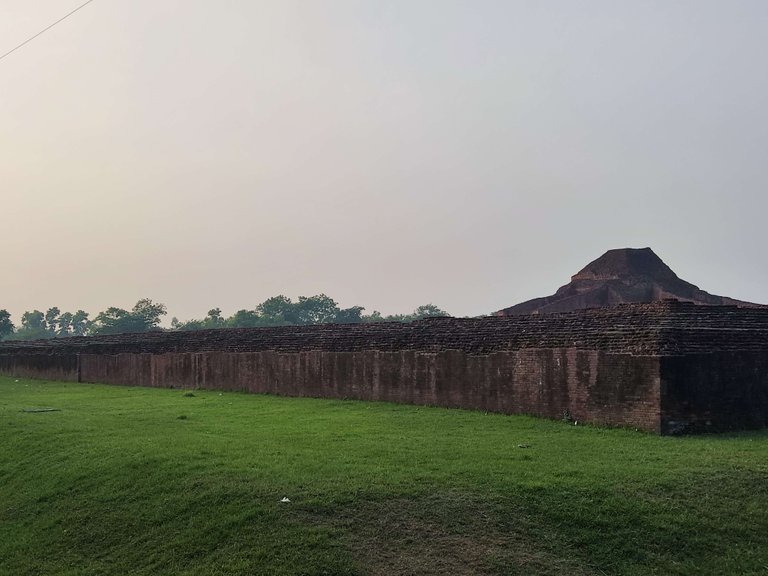 ---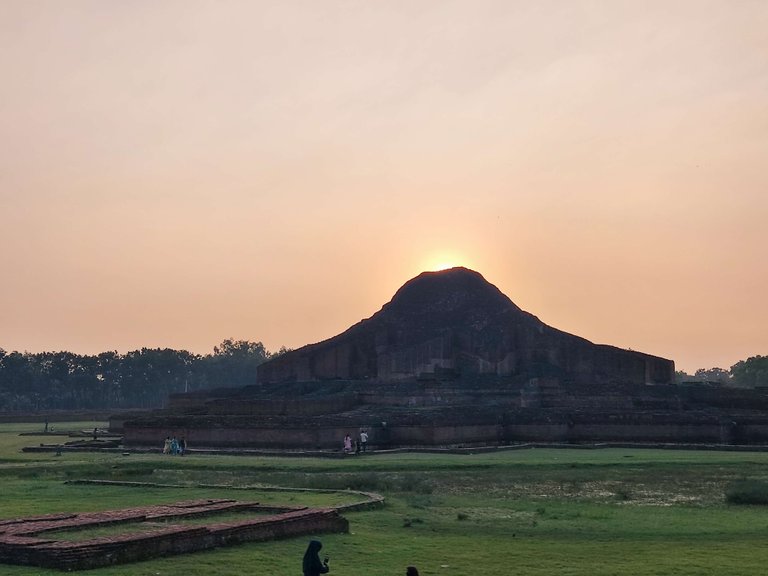 ---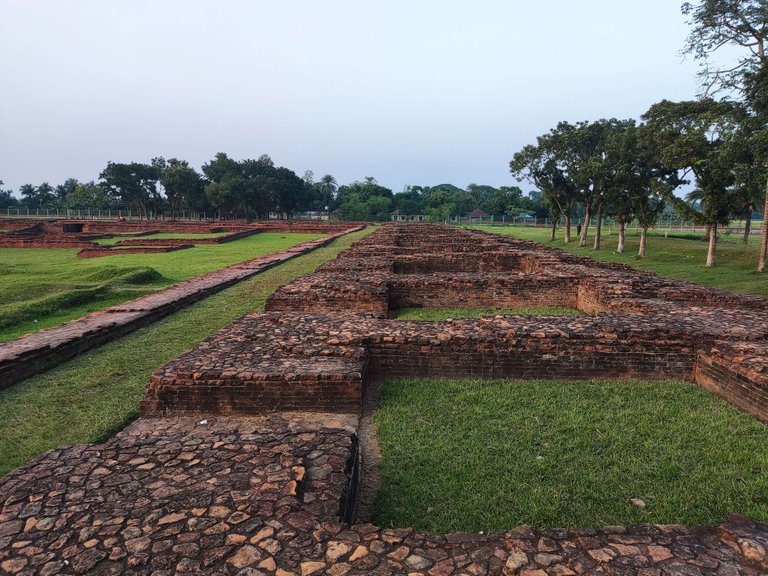 ---
Our trip ended after "Sompur Mahavihar". More than eight hundred years old, this 7-8 storied tall temple was the sanctuary of Buddhist saints of that time. It was built around when Buddhism was at its prime and people started taking celibacy seriously.
When it was functioning, the place supposedly hosted thousands of such saints at once and also was made in such a manner that in case of a battle, the cell walls could also shield them. We came here around evening and so the images might look a bit grainy. For which, I'd like to apologize wholeheartedly. This whole structure is built upon 27 acres of land, the grandness of which my images couldn't capture. So if you want to know and look further, follow the links dropped in the post and you'll learn all that you want to know.

The road that leads to Sompur Mahavihar
---
---