The Athenian
It's not unusual for early spring nights to be cold, but tonight, the chills are working their way through to even my bones. The "warmth" southern winds carry on their backs when migrating from the bay of bengal is losing the fight for now.
It's quite an interesting thing to observe. When this battle of nature takes place, the losing side is always the trees. The soldiers hide behind the leaves and when the war is over and as the warmer wind wins, the trees lose all their shade. Quite symbolic if you know what I mean. That's how it is, even for us humans, is it not! When in war, the only losing side is the people who are ordinary, no matter who's fighting who.
If you somewhat believe in what I just stated, you also somewhat believe in Stoicism. And like me, you believe in how there are some greater patterns to the cosmos beyond our control. Romans called it "The dichotomy of control". Simply put, as a part of nature, the only thing within our reach is our own thoughts and actions. Is it so though? If you wonder the same, please feel free to participate in the thought experiment we are about to embark on.
Have you heard the term "The ship of Theseus"? It's an age-old paradox that has kept many philosophers scratching their heads when trying to define what the "Nature of Change" and "Evolution of Self Identity" is.
Once there was a hero named "Theseus" who embarked on a great journey aboard his ship called the "Athenian". The journey took so long that Theseus and his crew needed to regularly repair the ship. And at one point, none of the original parts of the ship remained. It's as if a completely new ship was built over the span of their journey. It then made Theseus ponder upon a question that can not be answered by simply applying the established laws of nature. The question was, can the ship be called "Athenian" anymore? As none of its original planks are present anymore.
If you have read till now, you can already guess where this is leading to. We humans too go through change. The cells in our bodies are completely new after a cycle of cell regeneration which is constantly taking place every second. If we apply the same logic to our bodies, do we remain the same person going through life? Will it be the same me right before my death, as I was when I was born? Does that not make you question the nature of your individual reality?
Personally, I would like to believe I will remain the same person. Thinking otherwise would be just absurd. In that case, what makes me, me? Or incase of any person. What trait of theirs continues throughout the life that gives them an individual but constant identity?
Prominent philosophers answered this by saying it's our memories, our histories, pasts, and desires are what cumulatively gives us that identity. Those elements too are subject to change. Our memories change over time, decay, fade and introduce imaginary elements to themselves. So do the other ones. And so I have developed my own answer to this dilemma of finding my own self identity. Unlike what everyone believes, our identities actually change over time. It's the cumulative culmination of our actions leading up to our death. And only after we see the light for the last time, our identity becomes a constant. And that is the only thing we can control.
From now on, if you think about who you are, give this a thought. You, me, and everyone else are not the same persons as we were moments ago. Even if the thought is unsettling, it may be the truest of truth. "Wheels of life" turn and churn out only change which is beyond our control.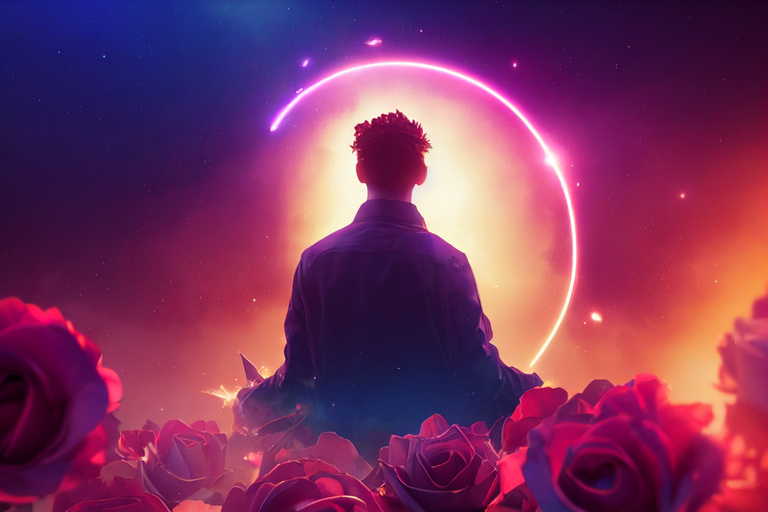 Art generated with Midjourney
---
---