Air Your Opinion When Necessary!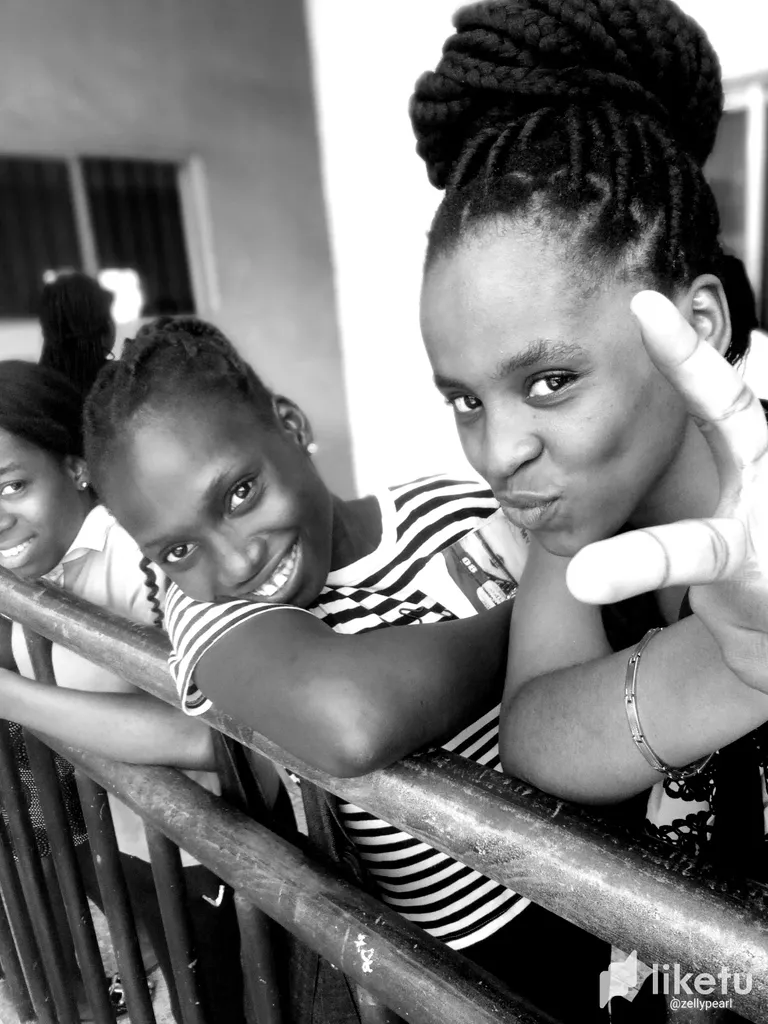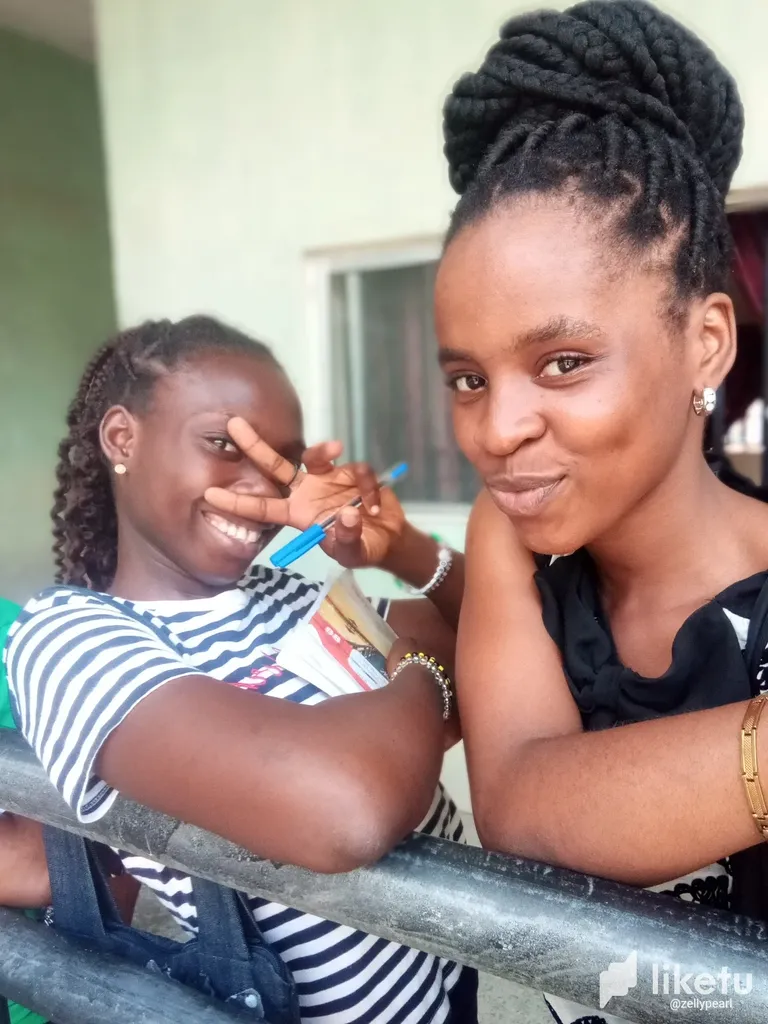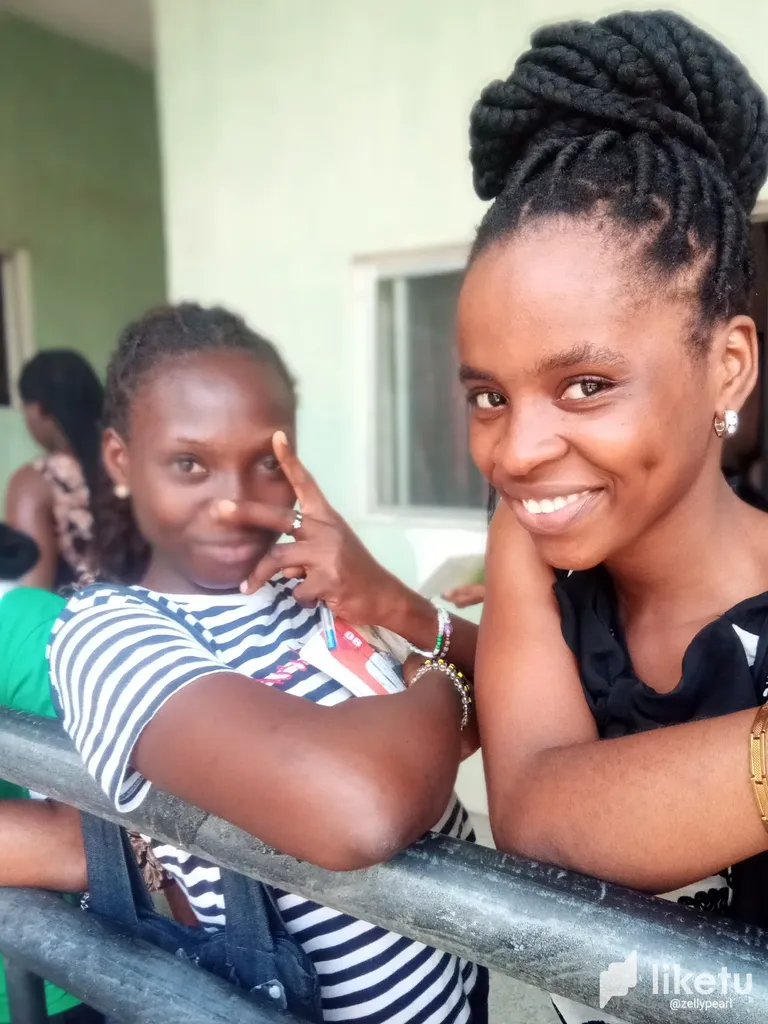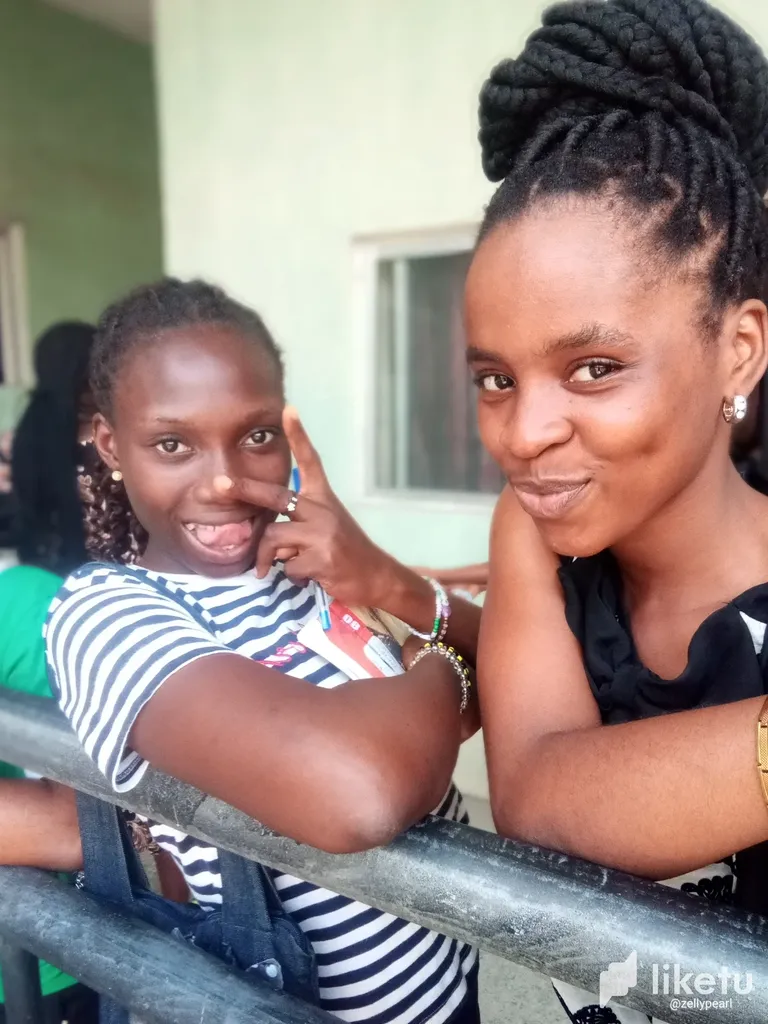 At times we are hated for standing for what's right or airing out our opinion on a particular thing based on our ideology.
Some really good people are hated by others simply because they refused to side with wrongdoing or bad judgment.
Some are hated for choosing to speak their mind on matters concerning them and everyone as a whole.
Judgment is being passed and opinions are imposed on people simply because some people have refused to speak up or say their minds. They have chosen to remain silent even when something isn't in their favor just so that they wouldn't be the ones tabled and discussed.
I bumped into a friend today while returning from school, along the way we got talking about recent happenings, and then she decided to share what recently happened to her with me, but since I didn't get her permission to share this with the public, I wouldn't disclose what we got talking about.
But in her view, coming from her angle and perspective, I wouldn't say she was right or wrong. So as not to be biased for siding with her as a friend or betraying her either.
I always like to hear the story from both ends or sides and currently, I have only heard from one side what actually happened that led to the heated argument that occurred.
But so far so good, having known my friend for a couple of years now, even if it's from a distance, I can tell that she doesn't just shut her mouth to the truth or the way things should be done.
She doesn't mind being hated by others and scorned, and would still stand for the truth and air her opinions, and ideas.
And this is one of the things I like about her.
She doesn't give a damn about those that hate her for being real and honest or for standing for the truth and what's right.
Sometimes most of us fumble because of one thing or the other.
Some of us don't want to be hated or disliked by the majority and so we applaud things or matters that we are supposed to frown at.
A lot of us are just afraid to stand out or stand alone, so far it's for good and this is very bad if you ask me.
One day the wrong thing we couldn't speak against might end up being a downfall for others or most times even us.
So we should learn to speak up when necessary and not be afraid of what people would say or think or how much the crowd will hate us for choosing goodness.
PS: Photos are mine except stated otherwise

---
---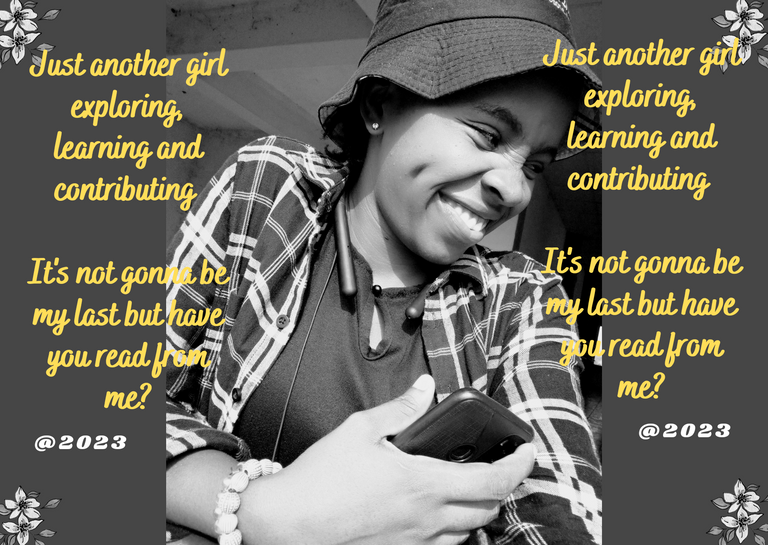 ---
---
𝐀𝐮𝐭𝐡𝐨𝐫
~ 𝐈 𝐚𝐦 𝐖𝐚𝐤𝐲! 𝐀 𝐦𝐮𝐥𝐭𝐢-𝐭𝐚𝐥𝐞𝐧𝐭𝐞𝐝 𝐚𝐧𝐝 𝐨𝐩𝐭𝐢𝐦𝐢𝐬𝐭𝐢𝐜 𝐲𝐨𝐮𝐧𝐠 𝐠𝐢𝐫𝐥 𝐰𝐡𝐨 𝐢𝐬 𝐳𝐞𝐚𝐥𝐨𝐮𝐬 𝐚𝐛𝐨𝐮𝐭 𝐥𝐢𝐟𝐞 𝐚𝐧𝐝 𝐞𝐯𝐞𝐫𝐲𝐭𝐡𝐢𝐧𝐠 𝐢𝐭 𝐡𝐚𝐬 𝐭𝐨 𝐞𝐢𝐭𝐡𝐞𝐫 𝐨𝐟𝐟𝐞𝐫 𝐡𝐞𝐫 𝐨𝐫 𝐭𝐡𝐫𝐨𝐰 𝐚𝐭 𝐡𝐞𝐫. 𝐀 𝐠𝐢𝐫𝐥 𝐰𝐡𝐨 𝐢𝐬 𝐢𝐧𝐭𝐞𝐧𝐭𝐢𝐨𝐧𝐚𝐥 𝐚𝐛𝐨𝐮𝐭 𝐬𝐞𝐥𝐟-𝐠𝐫𝐨𝐰𝐭𝐡 𝐮𝐧𝐝𝐞𝐫 𝐚𝐥𝐥 𝐨𝐝𝐝𝐬.
𝐈 𝐛𝐞𝐥𝐢𝐞𝐯𝐞 𝐦𝐲 𝐞𝐱𝐢𝐬𝐭𝐞𝐧𝐜𝐞 𝐢𝐬 𝐬𝐨𝐥𝐞𝐥𝐲 𝐛𝐲 𝐠𝐫𝐚𝐜𝐞 𝐚𝐧𝐝 𝐬𝐨 𝐈 𝐚𝐦 𝐚 𝐩𝐫𝐨𝐝𝐮𝐜𝐭 𝐨𝐟 𝐠𝐫𝐚𝐜𝐞, 𝐩𝐞𝐫𝐟𝐞𝐜𝐭𝐥𝐲 𝐩𝐨𝐫𝐭𝐫𝐚𝐲𝐢𝐧𝐠 𝐦𝐲 𝐛𝐢𝐫𝐭𝐡 𝐧𝐚𝐦𝐞 "𝐀𝐛𝐮𝐧𝐝𝐚𝐧𝐭 𝐆𝐫𝐚𝐜𝐞".
𝐈 𝐚𝐦 𝐭𝐡𝐞 𝐥𝐚𝐬𝐭 𝐨𝐟 𝐦𝐲 𝐤𝐢𝐧𝐝 𝐛𝐞𝐜𝐚𝐮𝐬𝐞 𝐈 𝐚𝐦 𝐮𝐧𝐢𝐪𝐮𝐞 𝐚𝐧𝐝 𝐬𝐩𝐞𝐜𝐢𝐚𝐥 𝐢𝐧 𝐚 𝐝𝐲𝐧𝐚𝐦𝐢𝐜 𝐰𝐚𝐲
𝐇𝐈𝐕𝐄 𝐡𝐚𝐬 𝐛𝐞𝐜𝐨𝐦𝐞 𝐦𝐲 𝐬𝐨𝐜𝐢𝐚𝐥 𝐇𝐎𝐌𝐄 𝐚𝐧𝐝 𝐒𝐏𝐀𝐂𝐄 ~
              24 January 2023
                   @
                 Tuesday

---
For the best experience view this post on Liketu
---
---