DIY - I Changed Her Hair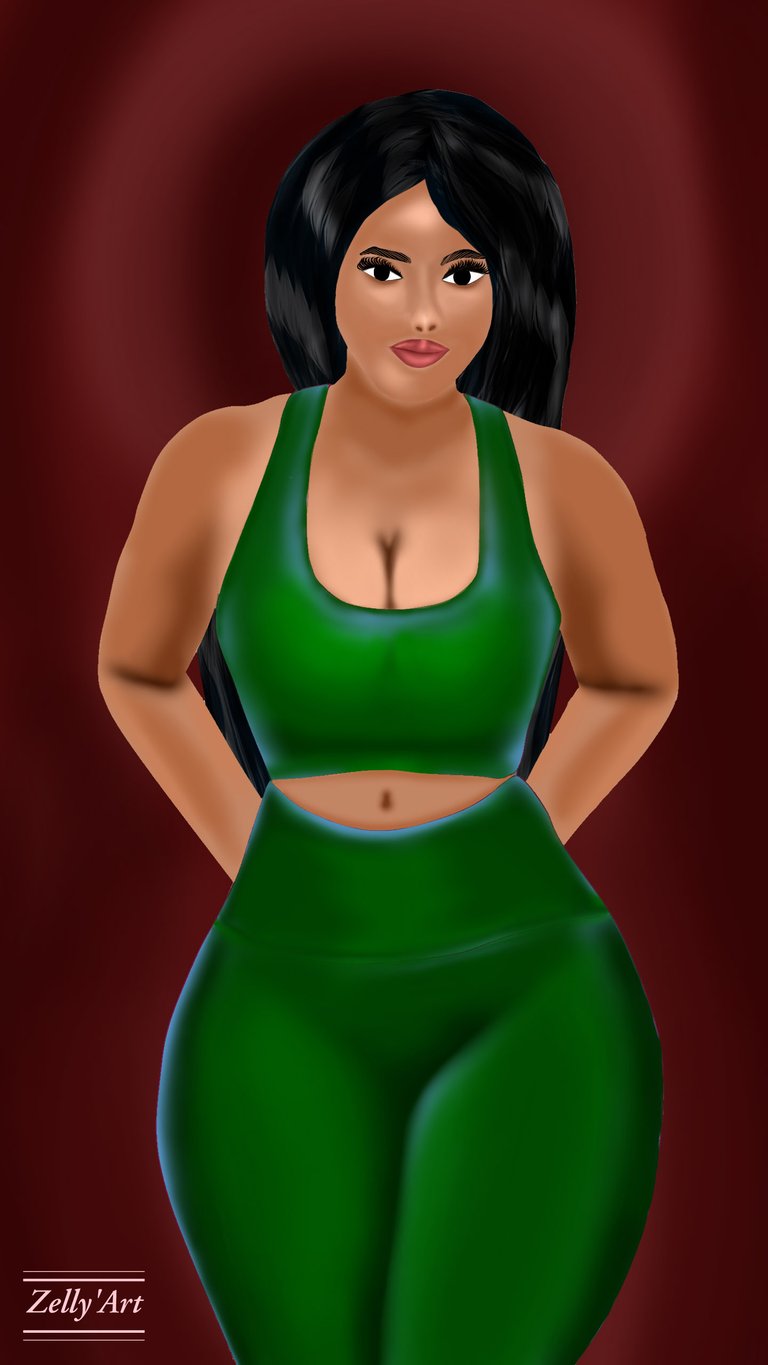 ---
---
Now, what do you think? Which looks better? 💁‍♀️ @maxwellmarcusart 😁 anywhere, wait and scroll to the end. It's how confused I am lol. I didn't know which color looks better on her skin, apart from changing her hair and other few things 😅😂 after everything, I still went ahead to change the last result, I mean the color of her dress😅😂 and that's why we have green here lol.
In my confusion, I left the two different colors to be.
I did finish with the final touching overnight, criticize me or compliment you guys, but whichever way, let's hear what you all have to say 😉
---
---
---
Work Processes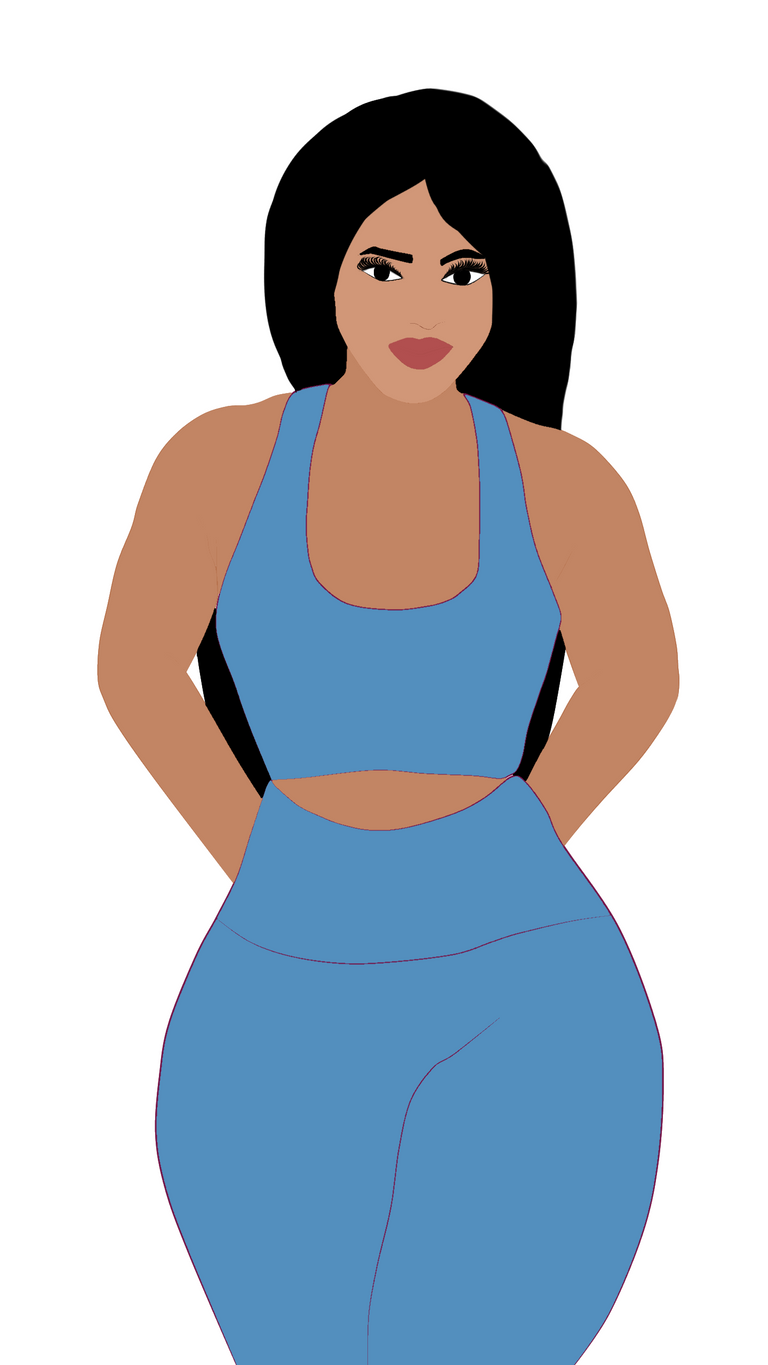 ---
---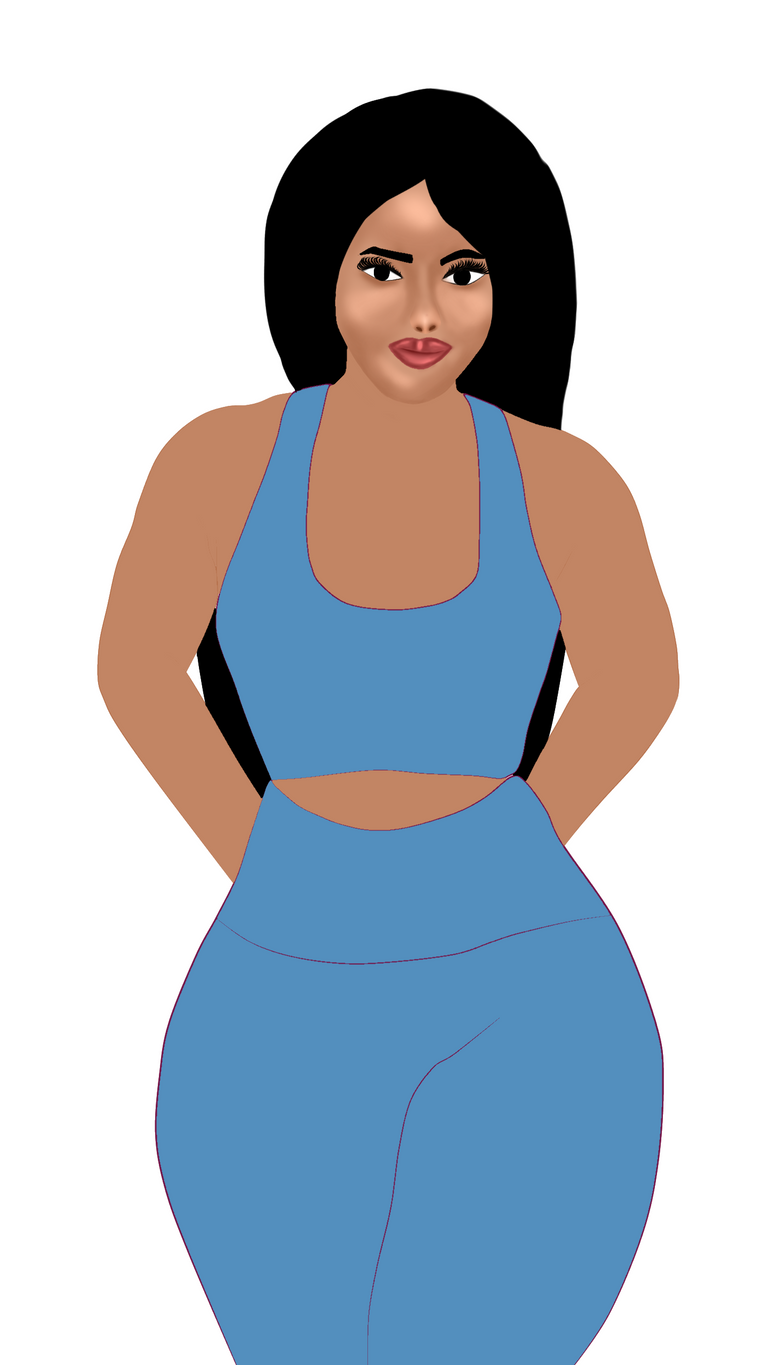 ---
---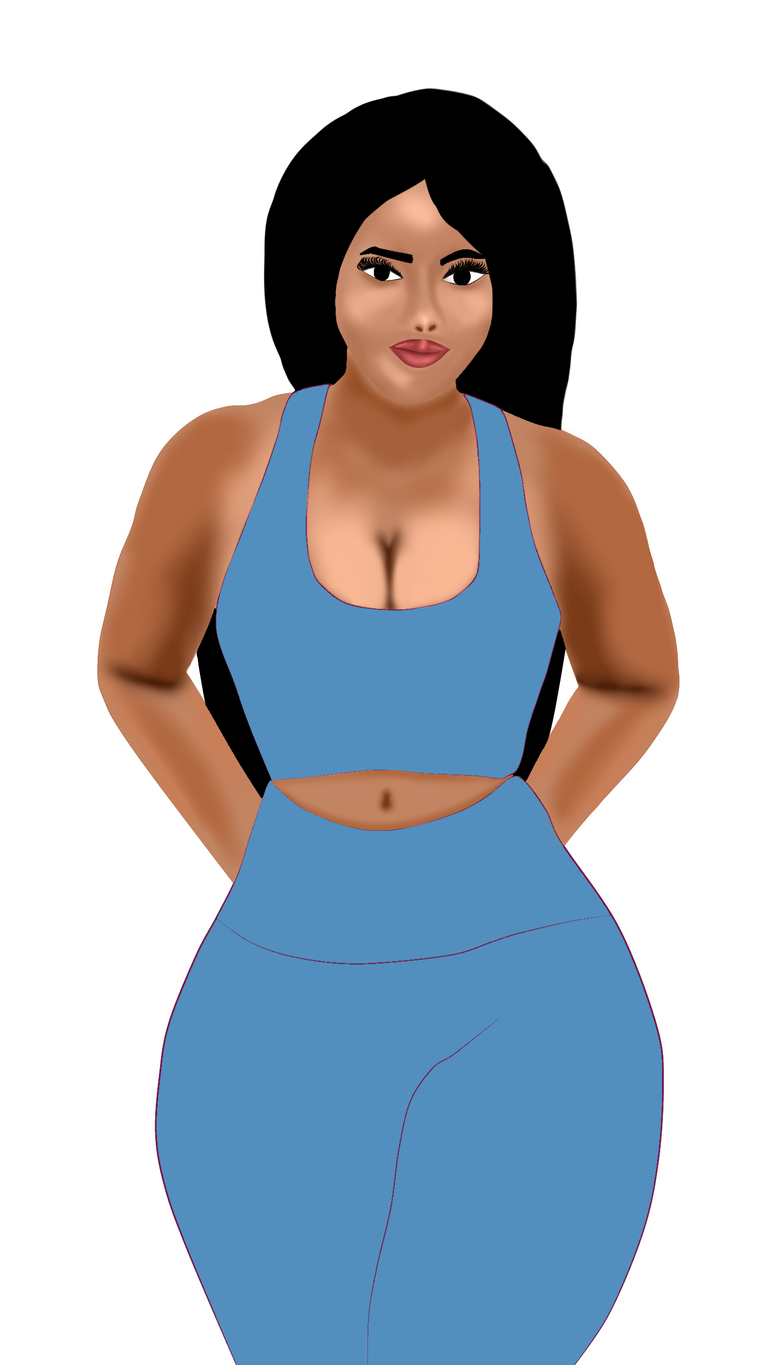 ---
---
And here goes my final result from the recreation. I think blue looks better on her, don't you think so too? Anyways, hit that gym if this happens to be your body goal lol.
And say hello to my cutie too.
And yeah the major reason I recreated this is because of the hair, I didn't like her previous hair and so I couldn't continue with the work. You can check out the first sketch here; I Didn't Like Her Hair
---
---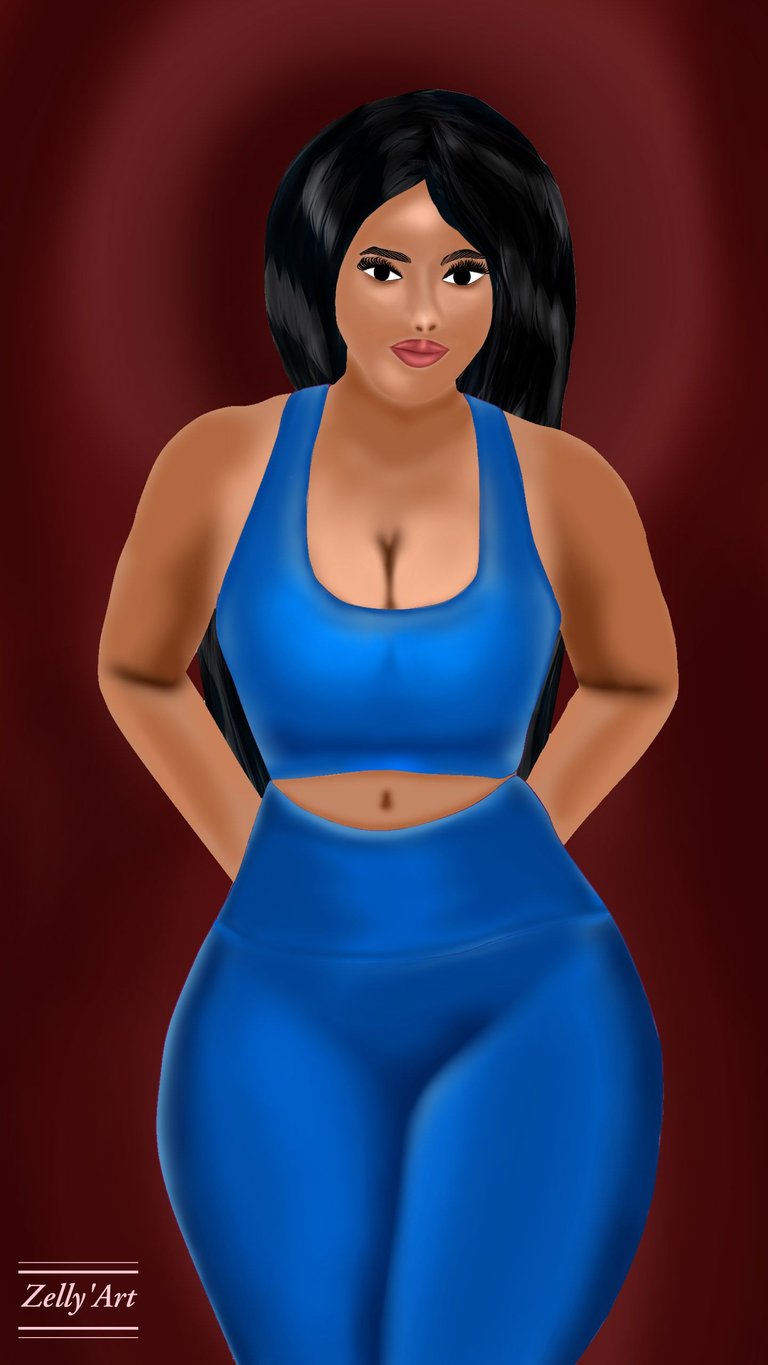 ---
---
PS: Photos are mine except stated otherwise
---
---
---
I am Waky, multi-talented, and an optimist. I am zealous about life and all it has to either offer me or throw at me. I believe my existence is by grace so I am a product of grace, perfectly portraying my birth name "Abundant Grace". I am the last of my kind because I am unique and special in a dynamic way. HIVE has become my social HOME and SPACE.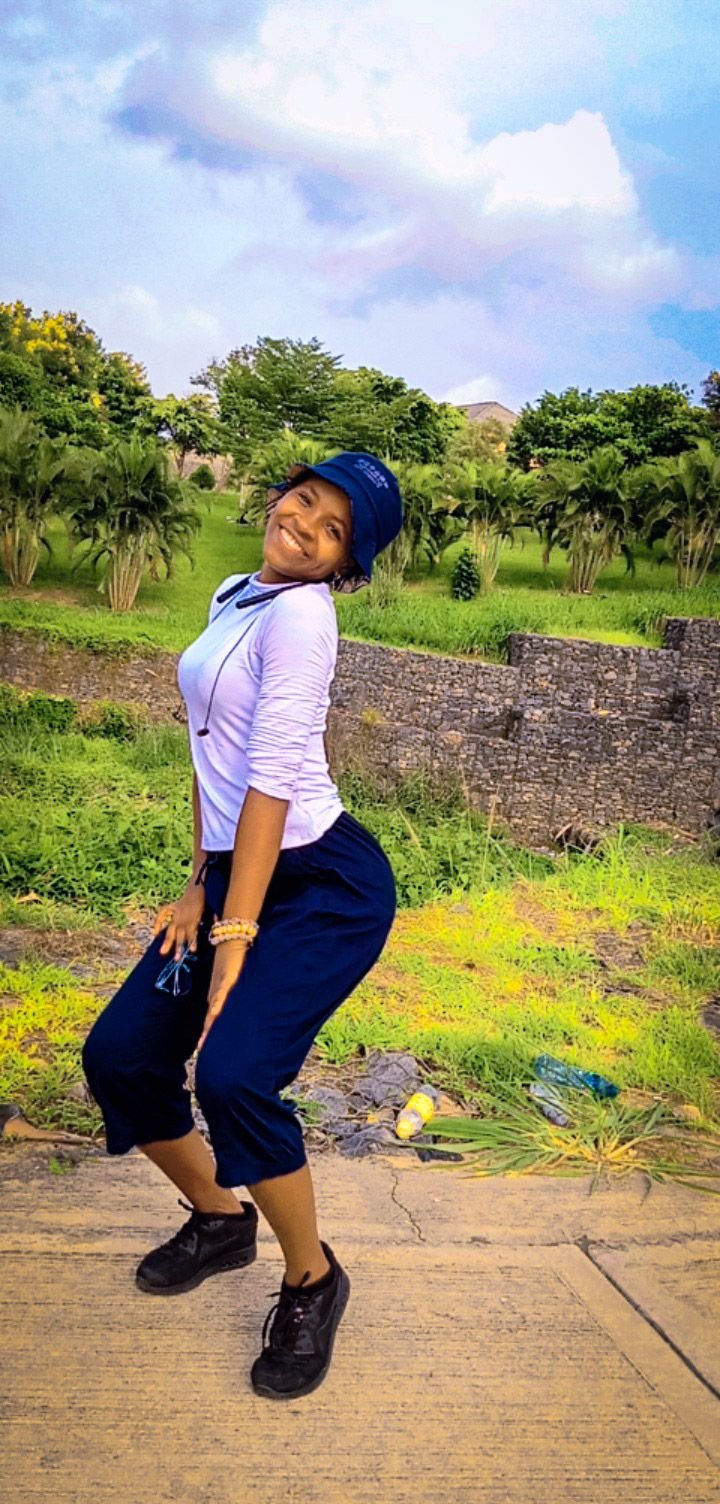 ---
---
To my faithful readers and wonderful sponsors, my heart goes out to you guys. Thank you for making my journey here a fun-filled and exciting one. Thanks for trusting and supporting my work too. I pray that God blesses you all real good :)
               29 June 2022
                    @
                Wednesday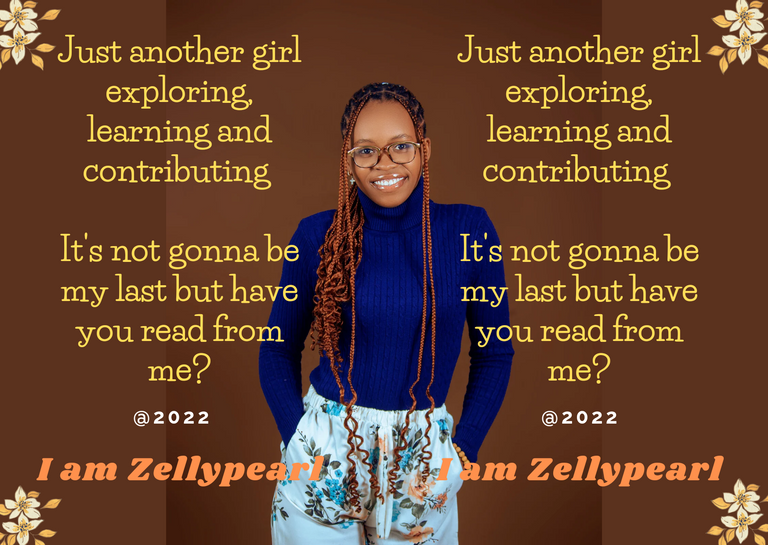 ---
---