Smile for me Honey: A Creepy and Disturbing Short Story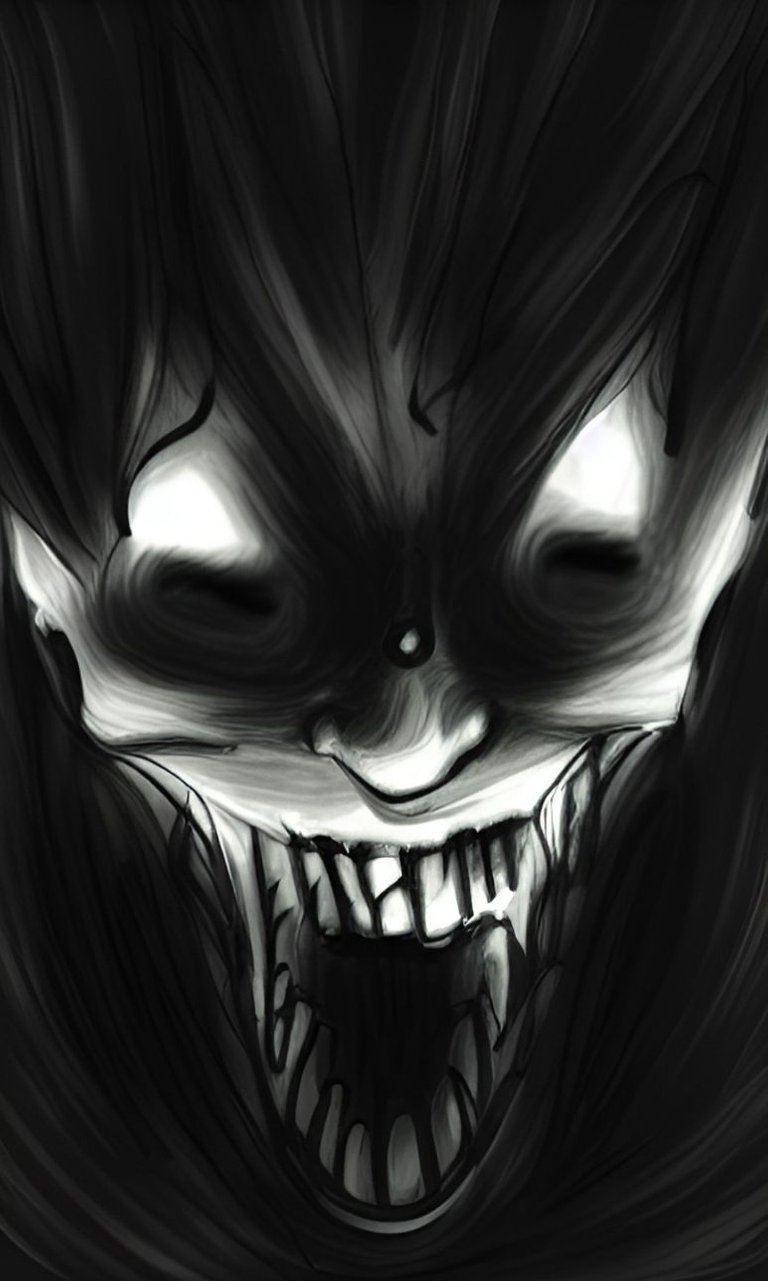 I was always a good boy — never once did i trouble my parents — I was always obedient, always cheerful, always kind; but most importantly I was, which mommy often says is the one thing she loved most about me— conveniently naive.
Ah... I always did enjoy helping out mommy in our garden. It was actually one of my favorite things to do! Haha... but mommy was always such a terrible gardener you know, she didn't even bother planting flowers or vegetables or whatever!
You know, I always did think it was kinda strange how we only gardened at night. I mean, it was very weird — even for us! And also, I always wondered why we often planted sacks instead of vegetables. Hehe... One particular night, I remember asking mommy about this.
I said:
Hey, mom...what kind of vegetables are sacks?
Ha! You should've seen her face when I asked this! Hysterical! Anyway, she ended up replying:
What? No silly! Sacks aren't vegetables!
Then I said:
Oh... if they're not then, why are we always burying these sacks in the garden?
Hmm... I think I must've really given mom a hard time with this one because the look on her face changed suddenly and she started looking pretty nervous. To be honest, I didn't quite like it.
"Oh Charlie... Always with the questions then..." She said.
"Don't worry, I'll tell ya! You wanna know what's in these sacks then sweetie?... Well, how about we just call em Vegetable heads"
---
Ha! Vegetable heads! A pretty funny name for a vegetable don't you think? Oh, mom was always the best at telling funny jokes.
Oh yes, speaking of jokes! Have I not told you about my father yet? Oh jeez, how did I forget! My father loves telling jokes and playing pranks on me all the time. Haha... ha... one time he did this funny bit were he woke me up in the middle of the night, hugged and kissed me, and then told me he was going to be living in the basement from now on.
Ha! It was the funniest thing I ever heard.
Anyway, that happened like a year ago and can you imagine he's still going on about that prank? Ha! He hasn't come outta there in months — not to eat, not to sleep, not even to speak with me or mom. Jeez, I've gotta hand to him though, he's been pretty committed to this thing. Although, I do wish mommy would let me go visit him down in the basement one of these days.
Anytime I ask if can visit Daddy, she always just says:
Sorry kiddo, but looks like your father has chosen to hang alone in there all by himself.
No fair, I wanna hang too!
---
Okay okay, I know what you're thinking now: why do I keep bragging about my awesome family? Well, to set the record straight, we're not always that funny and happy. Sometimes, we do face some pretty scary situations!
Like that one time I was woken up by the loud loud noises of police sirens sounding all around the house, and how mommy quickly rushed into the room to get me so we could go hide in the basement - she said it was a fun game we were going to play but I was really scared.
So carefully, mom took me down to the basement and I must admit, I was actually kinda of excited because i was hoping to see daddy again! Unfortunately when we reached the bottom, there wasn't anyone there — just some bloody looking tarps lying around which, I'll say now, made me feel really nervous.
Then I remember asking mommy:
Mom! Mommy... I'm scared! Where's dad? What's with all those siren noises downstairs?
Then she said:
Oh sweetie!... Oh God, don't worry about that now. They're just here for a game. It's like that game we use to play when you were much little uhm... Robber and police?
Oh I love that Game! Is that were doing?
I asked mom.
Yes son, exactly like that. Except we're the robbers this time and we have to escape the cops tonight!
By this time, mommy reached into an old drawer and pulled out a little old looking gun.
Mom?...
I asked nervously.
Oh don't worry sweetie ... It's just a fake! It's all part of the game.
Well at least, that's how she managed to convince me. I wanted to believe mom, I really did! But the tears in her eyes made it really hard too!
Okay Charlie, listen closely son: I'm just going to kneel down here and all I want you to do is to point that gun at my forehead, gently pull that trigger, and then pretend to shoot me. And then once you've done that, I want you to do the same for yourself.
Now, I don't really remember much from that time, but I'm pretty sure I disagreed with all she said.
Actually, I think I started crying after hearing all that.
Mom... What?... No... I - can't - do - that I... Don't wanna... Hurt you!
I wallowed.
"Oh don't worry sweetie! It's all just all pretend! Trust me okay?" She said as she tried wiping the tears from my eyes. "Oh common please Charlie, you've gotta do this! We robbers can't go to jail! It's much worse there! Do you wanna go to jail Charlie? Do you want mommy to go to Jail and suffer too?"
No...
I sobbed lowly.
Then she said:
Good... Good boy! That's my darling boy!
And then she kissed me on the forehead and in that very moment, I thought of something and then I asked mommy:
Hey Mom...
I said softly.
Then she said
Yes sweetie.
Then I said:
Why do I have to be the one to kill us both? I doy wanna hurt you. Can't you do it?
Then she said:
I'm sorry Charlie, but i could never bring myself to hurt you... Not even in make belief.
Then gently, she knelt down to the floor and said one more thing before I pulled the trigger:
Okay, so once you pull the trigger sweetie - I don't want you to get scared. Mommy's just gonna play pretend dead okay?...
I nodded reluctantly.
Hey, it's okay. Just smile for me Honey.
And that was it: I pulled the trigger, there was a little blood, and mommy fell to the floor and pretended to be dead. But unfortunately, when I wanted to do the same to myself, the cops showed up and stopped me.
Ahhh.... I just hope somebody finally tells mom when the coast is clear, so she can stop pretending.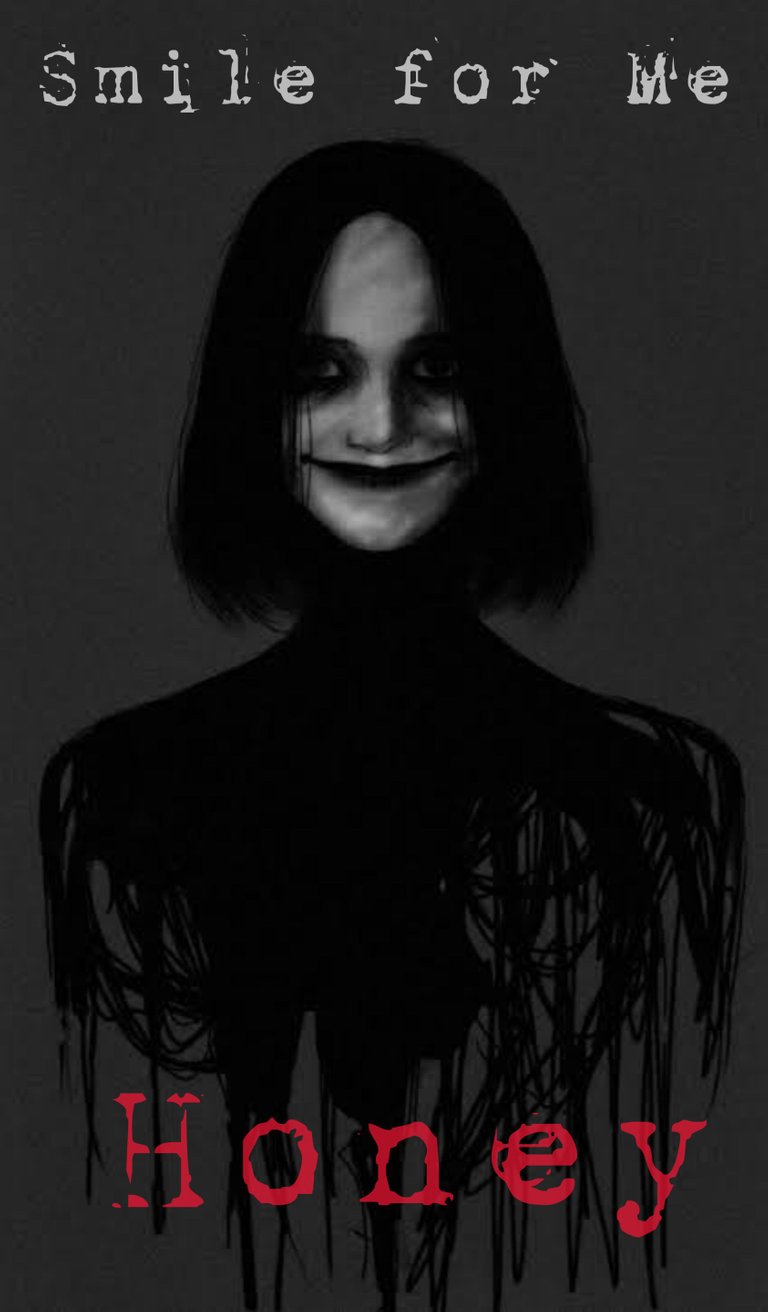 THE END
Thanks for reading and keep exploring!
---
Espanol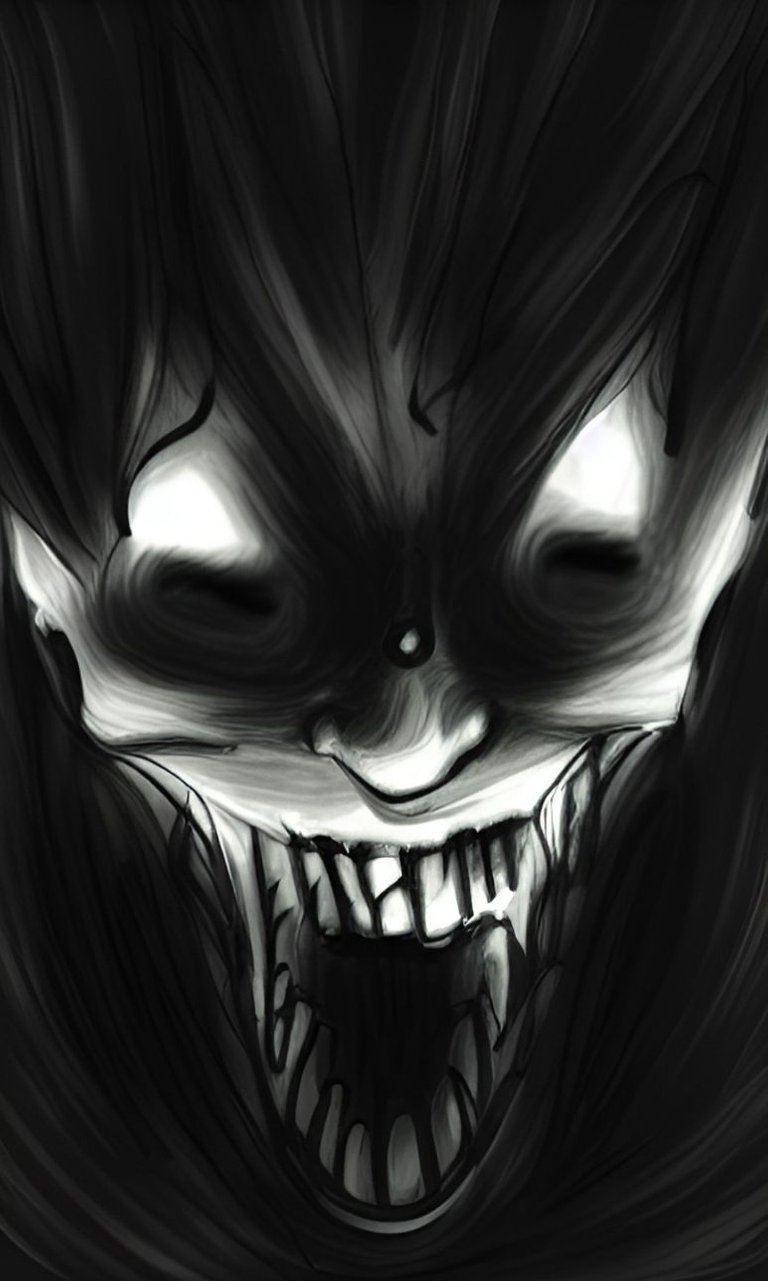 Siempre fui un buen chico -nunca molesté a mis padres- siempre fui obediente, siempre alegre, siempre amable; pero lo más importante era, lo que mamá suele decir que es lo que más le gustaba de mí: convenientemente ingenuo.
Ah... Siempre disfruté ayudando a mamá en nuestro jardín. De hecho, era una de mis cosas favoritas. Jaja... pero mamá siempre fue una jardinera terrible, ¡ni siquiera se molestaba en plantar flores o verduras o lo que fuera!
Ya sabes, siempre pensé que era un poco extraño que sólo se cultivara el jardín por la noche. Quiero decir, era muy raro, incluso para nosotros. Y también, siempre me pregunté por qué a menudo plantábamos sacos en lugar de verduras. Jeje... Una noche en particular, recuerdo que le pregunté a mamá sobre esto.
Le dije:
Oye, mamá... ¿qué clase de verduras son los sacos?
¡Ja! ¡Tendrías que haber visto su cara cuando le pregunté esto! Es una mujer histérica. De todos modos, terminó respondiendo:
¿Qué? ¡No tonto! ¡Los sacos no son verduras!
Entonces dije:
Oh... si no lo son entonces, ¿por qué siempre enterramos estos sacos en el jardín?
Hmm... Creo que debo de haberle hecho pasar un mal rato a mamá con esto, porque la expresión de su cara cambió de repente y empezó a mostrarse bastante nerviosa. Para ser sincero, no me gustó nada.
"Oh Charlie... Siempre con las preguntas entonces... " Dijo.
"¡No te preocupes, te lo diré! ¿Quieres saber qué hay en estos sacos, cariño? Bueno, ¿qué tal si los llamamos "cabezas de verduras"?
---
¡Ja! ¡Cabezas de verdura! Un nombre bastante gracioso para una verdura, ¿no crees? Oh, mamá siempre fue la mejor contando chistes divertidos.
¡Oh sí, hablando de chistes! ¿Aún no te he hablado de mi padre? ¡Oh, cielos, cómo lo olvidé! A mi padre le encanta contar chistes y gastarme bromas todo el tiempo. Una vez me despertó en medio de la noche, me abrazó y me besó, y me dijo que iba a vivir en el sótano a partir de ahora.
¡Ja! Fue la cosa más divertida que he oído nunca.
En fin, eso pasó hace como un año y ¿te imaginas que todavía siga con esa broma? ¡Ja! Hace meses que no sale de allí, ni para comer, ni para dormir, ni siquiera para hablar conmigo o con mamá. Pero tengo que reconocerlo, ha estado muy comprometido con esto. Aunque me gustaría que mamá me dejara ir a visitarlo al sótano uno de estos días.
Cada vez que pregunto si puedo visitar a papá, ella siempre dice:
Lo siento niña, pero parece que tu padre ha elegido quedarse solo ahí dentro.
No es justo, ¡yo también quiero pasar el rato!
---
Vale, vale, sé lo que estás pensando ahora: ¡por qué sigo presumiendo de mi impresionante familia! Bueno, para dejar las cosas claras, no siempre somos tan divertidos y felices. A veces, nos enfrentamos a situaciones realmente aterradoras.
Como aquella vez que me despertaron los fuertes ruidos de las sirenas de la policía que sonaban por toda la casa y cómo mamá se apresuró a entrar en la habitación para cogerme y poder ir a escondernos al sótano; dijo que era un juego divertido al que íbamos a jugar, pero yo estaba muy asustada.
Así que con cuidado, mamá me llevó al sótano y debo admitir que estaba un poco emocionada porque esperaba ver a papá de nuevo. Desgraciadamente, cuando llegamos al fondo, no había nadie, sólo unas lonas de aspecto sangriento tiradas por ahí que, ahora lo digo, me pusieron muy nerviosa.
Entonces recuerdo que le pregunté a mamá:
¡Mamá! Mamá... ¡Tengo miedo! ¿Dónde está papá? ¿Qué son esos ruidos de sirena abajo?
Entonces ella dijo:
¡Oh cariño!... Oh Dios, no te preocupes por eso ahora. Sólo están aquí para jugar. Es como ese juego que solíamos jugar cuando eras muy pequeña... ¿Robo y policía?
¡Oh, me encanta ese juego! ¿Es eso lo que están haciendo?
Le pregunté a mamá.
Sí hijo, exactamente así. Excepto que nosotros somos los ladrones esta vez y tenemos que escapar de la policía esta noche.
Para entonces, mamá buscó en un viejo cajón y sacó una pequeña y vieja pistola.
¿Mamá?...
pregunté nervioso.
Oh no te preocupes cariño... ¡Es sólo una falsa! Todo es parte del juego.
Bueno, al menos, así es como se las arregló para convencerme. Quería creerle a mamá, de verdad. Pero las lágrimas en sus ojos también lo hacían muy difícil.
Bien Charlie, escucha atentamente hijo: Voy a arrodillarme aquí y todo lo que quiero que hagas es apuntar esa pistola a mi frente, y suavemente apretar el gatillo y luego fingir que me disparas. Y cuando lo hayas hecho, quiero que hagas lo mismo contigo.
Ahora, realmente no recuerdo mucho de ese momento, pero lo que definitivamente recuerdo, es que no estaba de acuerdo con nada de eso.
De hecho, creo que me puse a llorar después de escuchar todo eso.
Mamá... ¿Qué?... No... Yo - no puedo - hacer - eso yo... No quiero... ¡Hacerte daño!
Me revolqué.
"¡Oh, no te preocupes, cariño! Todo es sólo una farsa. Confía en mí, ¿vale? " Dijo mientras intentaba limpiar las lágrimas de mis ojos. "¡Oh, por favor, Charlie, tienes que hacer esto! ¡Los ladrones no podemos ir a la cárcel! ¡Es mucho peor allí! ¿Quieres ir a la cárcel Charlie? ¿Quieres que mamá vaya a la cárcel y sufra también? ".
No...
sollozaba por lo bajo.
Entonces ella dijo:
Bueno... ¡Buen chico! ¡Ese es mi querido niño!
Y entonces me besó en la frente y en ese mismo momento, pensé en algo y entonces le pregunté a mamá:
Hey mamá...
Le dije en voz baja.
Entonces ella dijo
Sí, cariño.
Entonces dije:
¿Por qué tengo que ser yo quien nos mate a los dos? No quiero hacerte daño. ¿No puedes hacerlo?
Entonces ella dijo:
Lo siento Charlie, pero nunca podría hacerme daño... Ni siquiera en la creencia.
Luego, suavemente, se arrodilló en el suelo y dijo una cosa más antes de que apretara el gatillo:
Bien, una vez que aprietes el gatillo, cariño, no quiero que te asustes. Mami sólo va a jugar a los muertos, ¿de acuerdo?...
Asentí con la cabeza a pesar de que todavía estaba muy muy asustada.
Oye, está bien. Sólo sonríe para mí, cariño.
Y eso fue todo: Apreté el gatillo, hubo un poco de sangre, y mamá cayó al suelo y se hizo la muerta. Pero, por desgracia, cuando quise hacerme lo mismo, apareció la policía y me lo impidió.
Ahhh.... Sólo espero que alguien le diga finalmente a mamá cuando no hay moros en la costa, para que deje de fingir.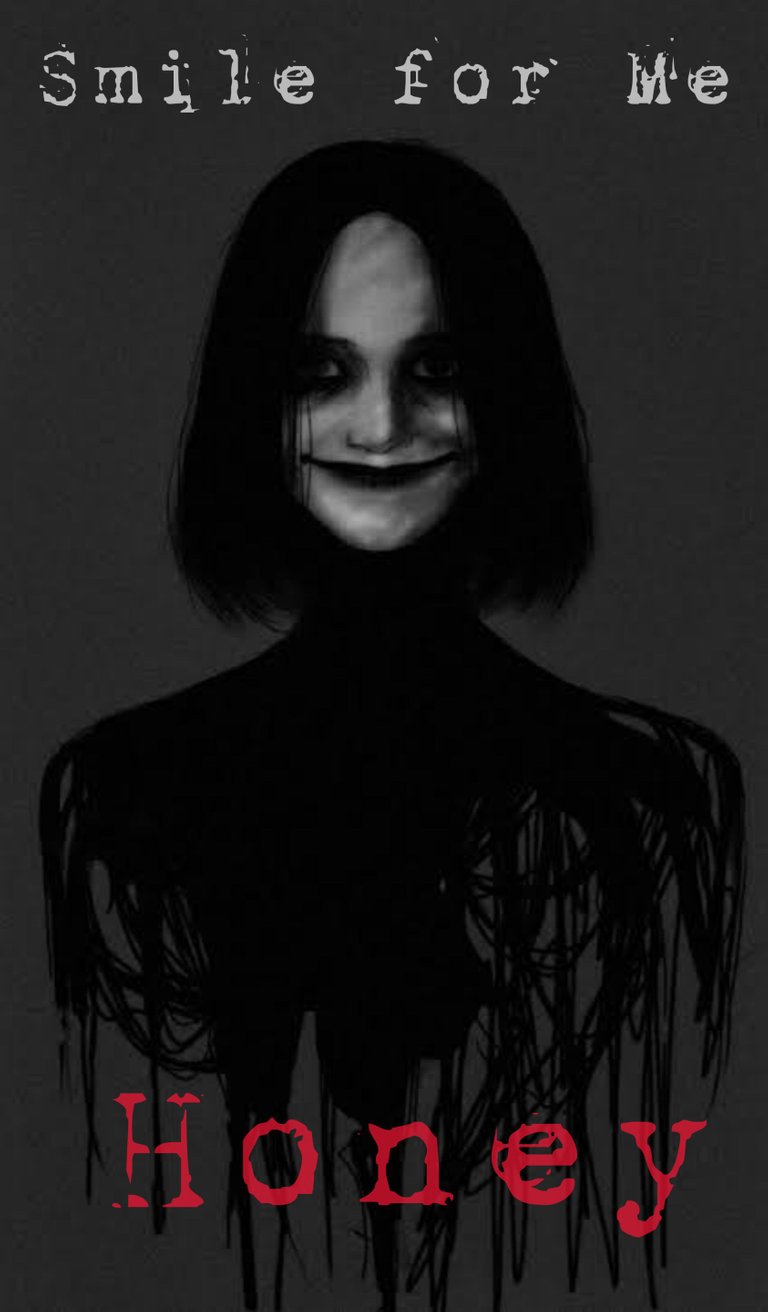 El final
Gracias por leer y seguir explorando!
---
---