EN-TR My Forest Kebab recipe -- Orman Kebabı tarifim
EN
Hello friends, today I will give you the recipe of the forest kebab that I made, which is very easy, but so delicious, that you can make with peace of mind even to your guests who will come suddenly. You can increase or decrease the ingredients for a practical and beautiful recipe.
Materials
Meat
Aubergine
Pumpkin
Potatoes
Pepper
Pea
Tomatoes
onion garlic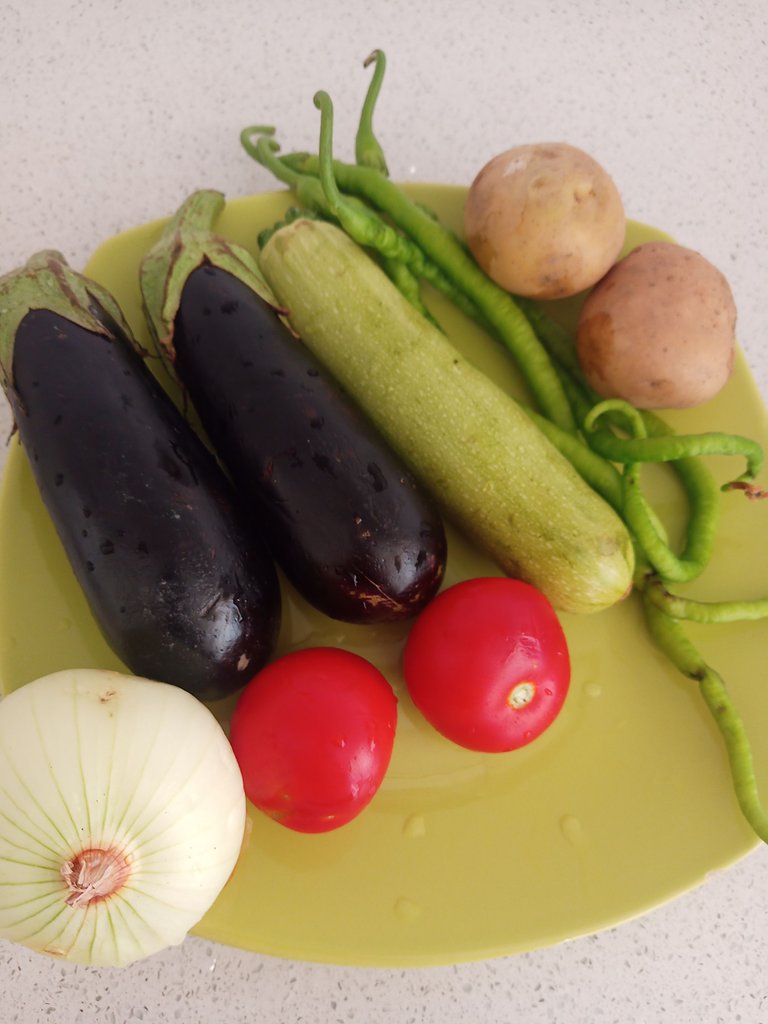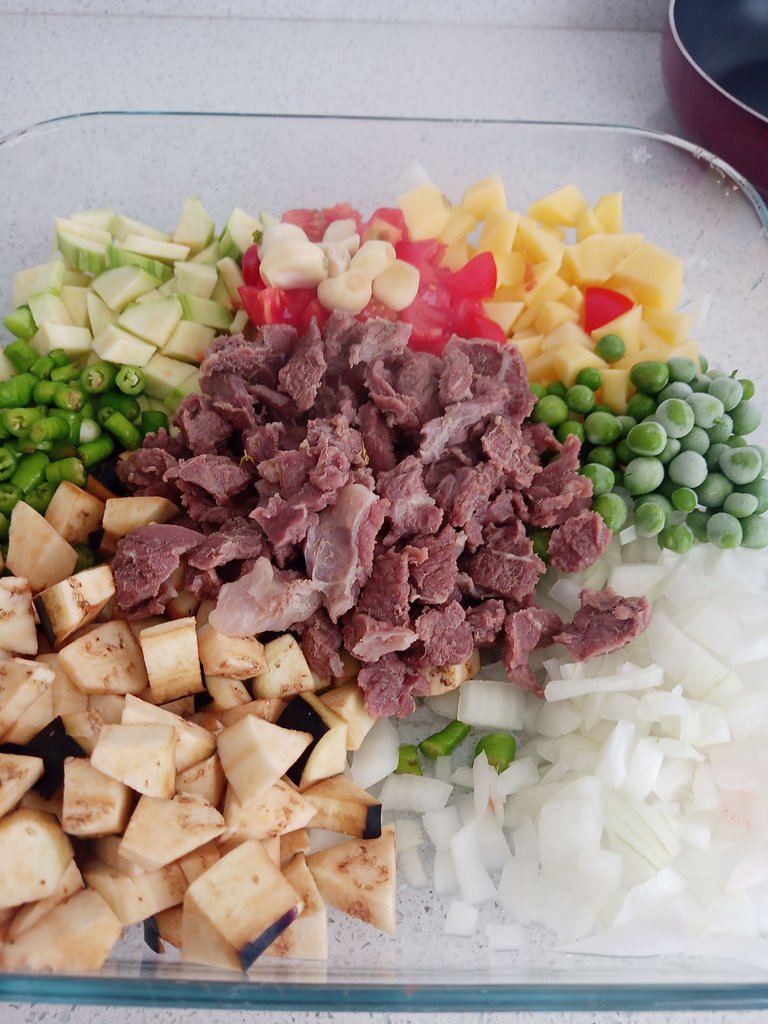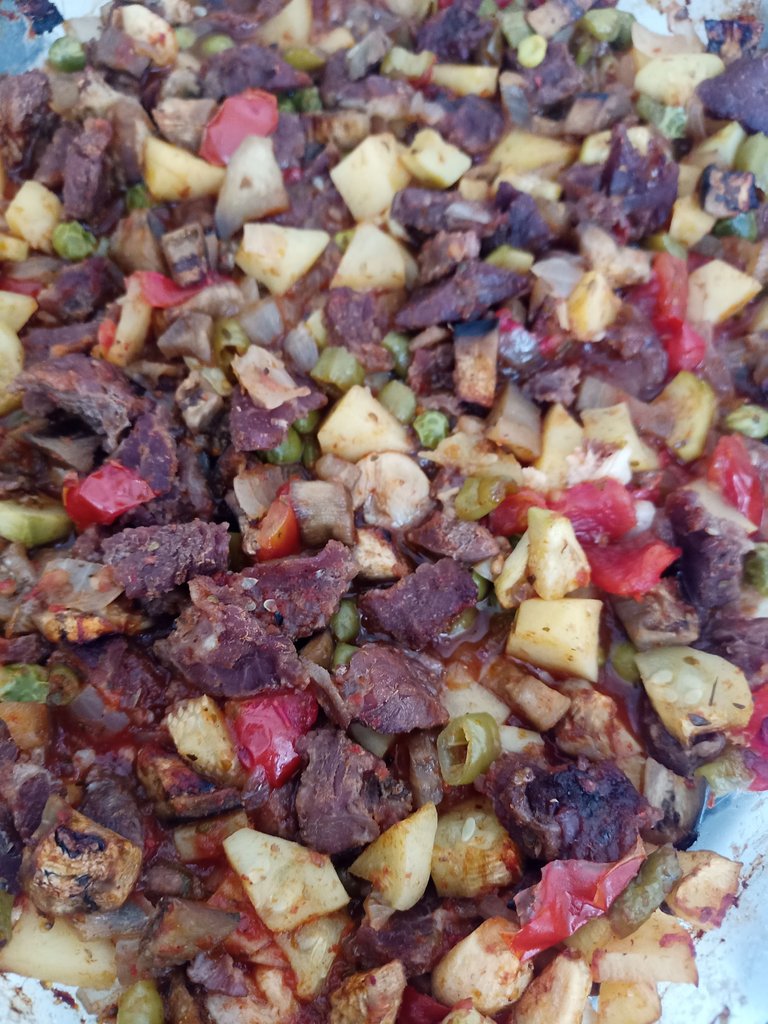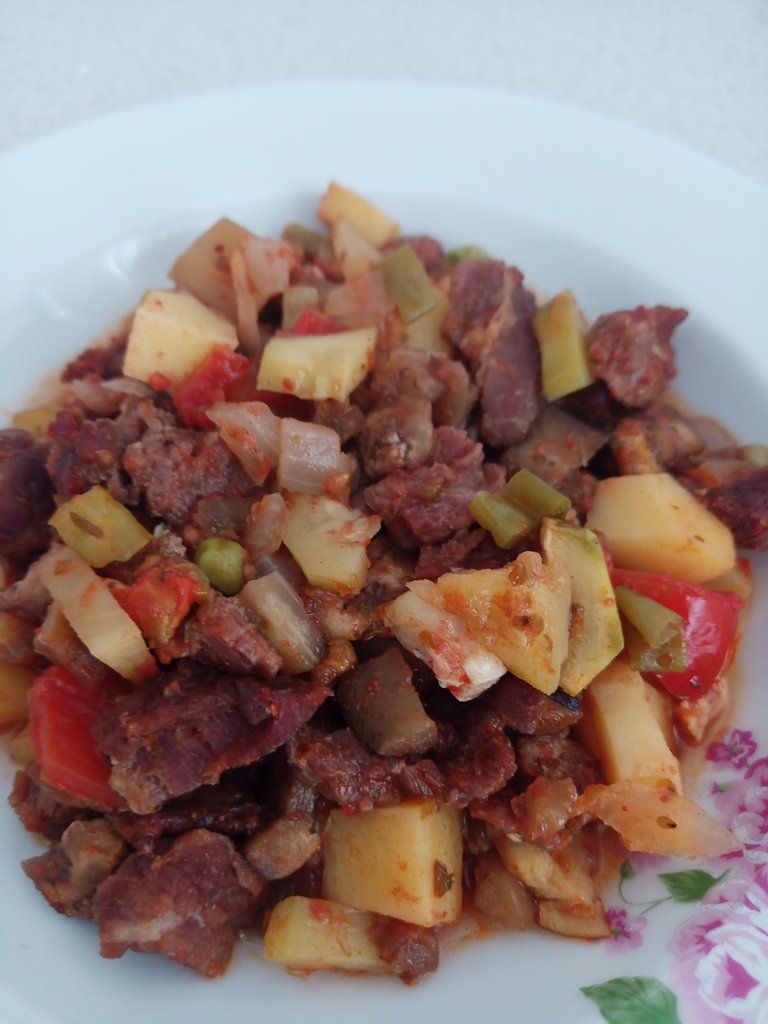 First of all, I boil the meat and while the meat is boiling, I cut all the ingredients into cubes and I have a debt, it will be a baking tray, I put it in it, and after I put my boiled meat in it, you can put some oil, salt, spices on it according to your taste.
Thyme is indispensable in meat dishes. I added thyme, paprika, black pepper and there is a spice we call 7 kinds of spices, I added it and mixed them all well and I prepared a lot of tomato paste water and poured it on it. If you noticed, I put all of them raw except the meat. Since there is no frying here, it is a very practical and easy recipe, and I recommend you to try it, as well as delicious.
---
TR
Merhaba arkadaslar bugun sizinle cok kolay ama bir okadarda lezzetli aniden gelicek misafirlerinize bile gönül rahatlığıyla yapabileceginiz kendi yaptıgım orman kebabının tarifini verecegim vercekten pratik ve güzel bir tarif malzemeleri kendi nıze göre cogaltıp azaltabilirsiniz.
Malzemeler
Et
Patlıcan
Kabak
Patates
Biber
Bezelye
Domates
Sogan sarımsak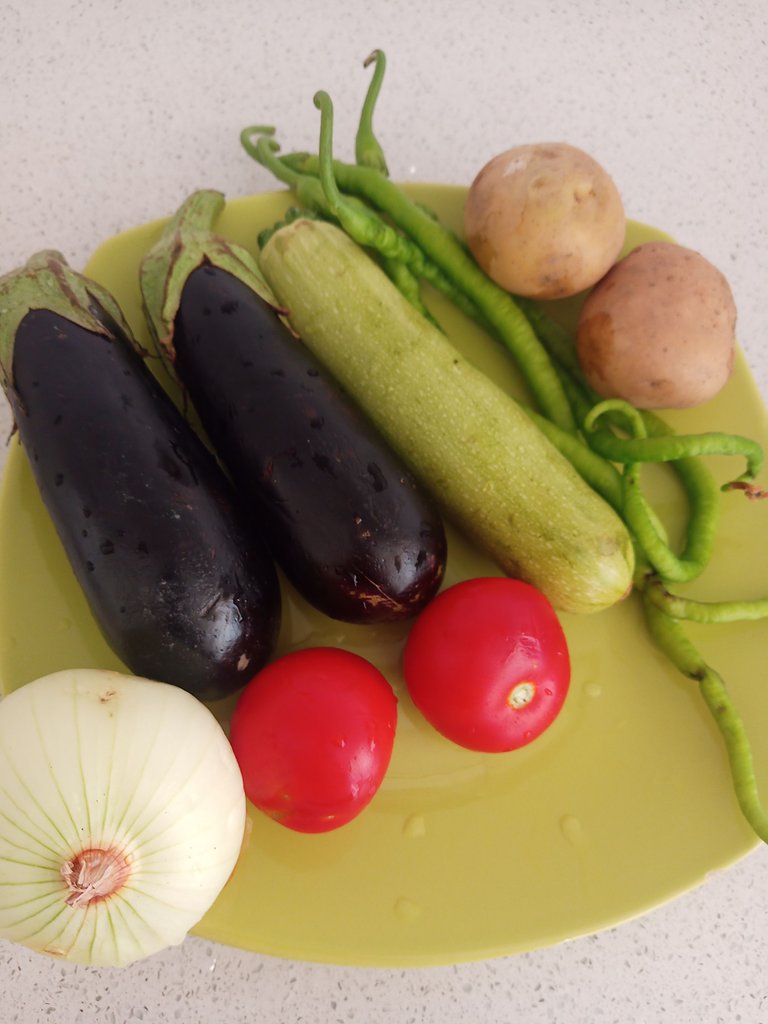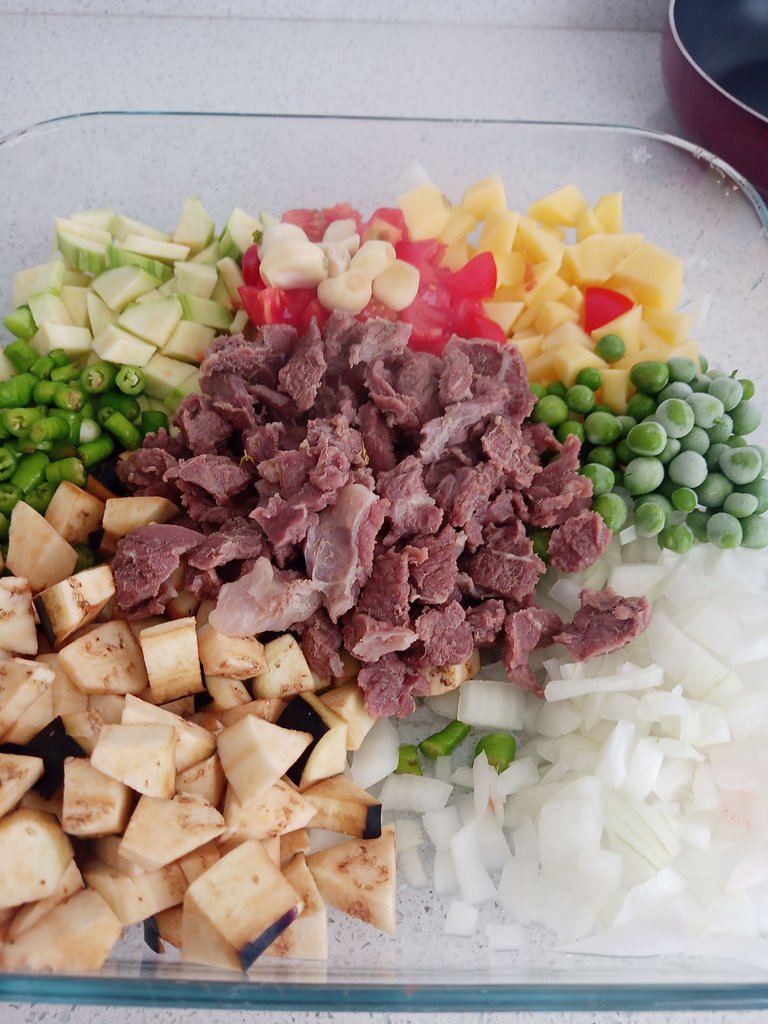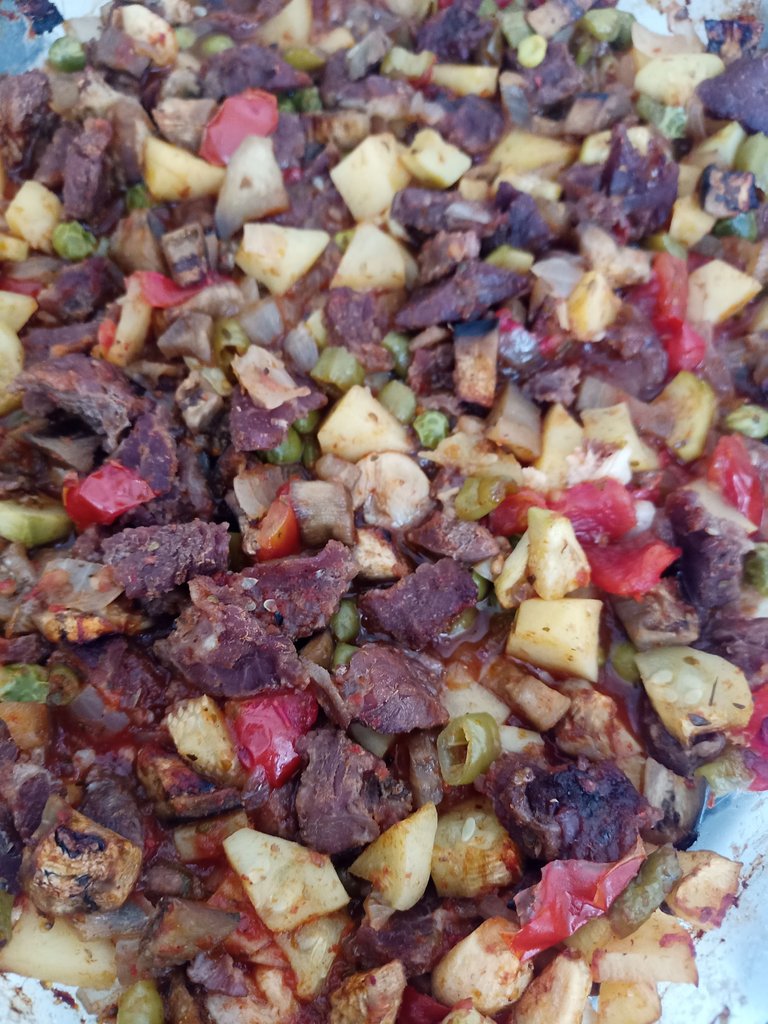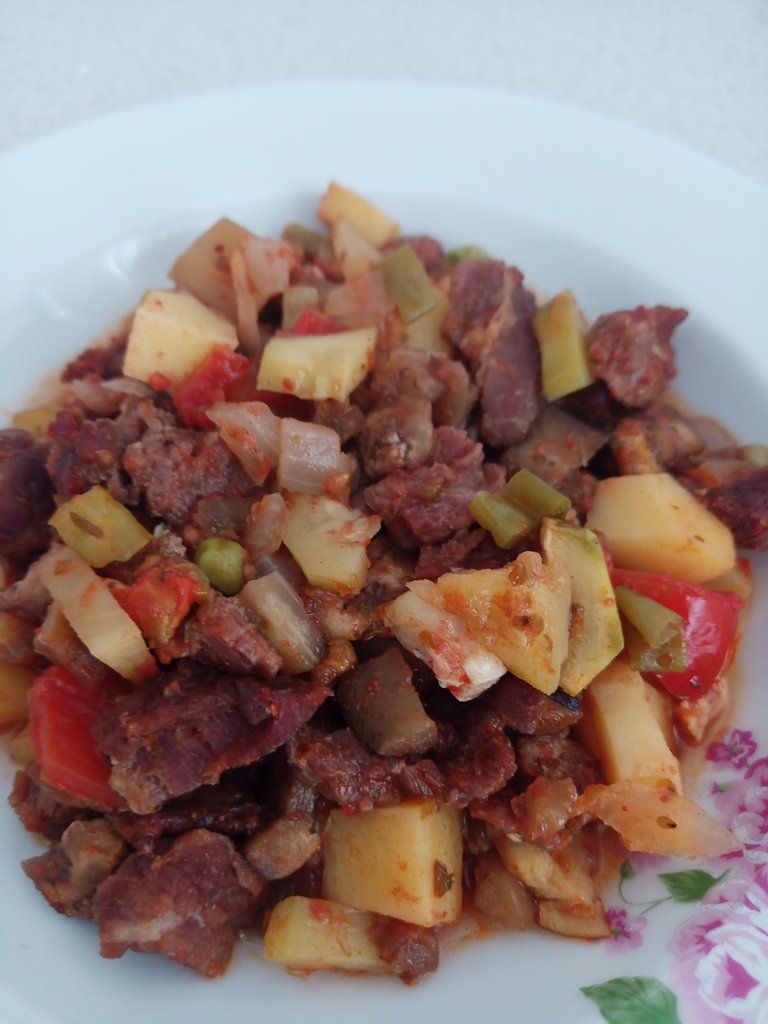 Öncelikle eti haşluyorum ve et haslanırken bütun malzemelri küp küp olacak sekilde dgruyorum ve bir borcam olur fırın tepsisi olur icerisine koyuyorum haslanan etimide icine koyduktan sonra uzerine biraz yag tuz baharatlar bahatarlarını siz damak zevkine göre atabilirsiniz.
Etli yemeklere kekik olmazsa olmazdır kekik kattım pul biber karabiber ve 7 cesit baharat dedigimiz bir baharat var bende onu kattım ve hepsini karıstırdım guzelce ve cok bir salcalı su hazırlayıp uzerine döktüm fırında sebzeler pisene kadar durdu dikkat ettıysenız et hariç hepsını cigden koydum kızarma yapmadım iste aslında olay burda kızartma olmadıgı icin cok pratik ve kolay bir tarif ve bir o kadarda lezzetli denemenizi tavsiye ederim zaten deneyenlere afiyet olsun.
---
---