A special weekend visit from my mom and nieces.
Hello friends, I hope you are very well, I am passing by to share how was my recent weekend, where September ended and October began.
My mom and my nieces were visiting my house, my mom had already told me they were coming, so we prepared for their arrival.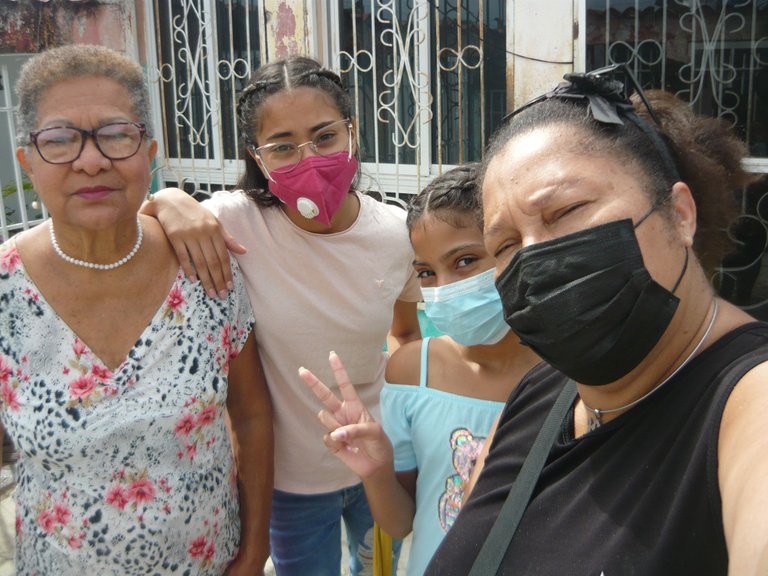 When they arrived, we went shopping on Colon Street.
This time it was two days, they came on Friday and left on Saturday, since my nieces would start classes on Monday and they had to be at home to prepare their things for back to school.
As they arrived early, my mom rested for a while, as she wanted to eat fried fish with yucca, then we went shopping at Colon Street, I accompanied her this time, on other occasions my daughter accompanied her, but she was studying, so my nieces went too.
First we went to a vegetable sale for the yucca, I also bought some for a salad. After that, we went to the Chinese, finally the fish and we returned home.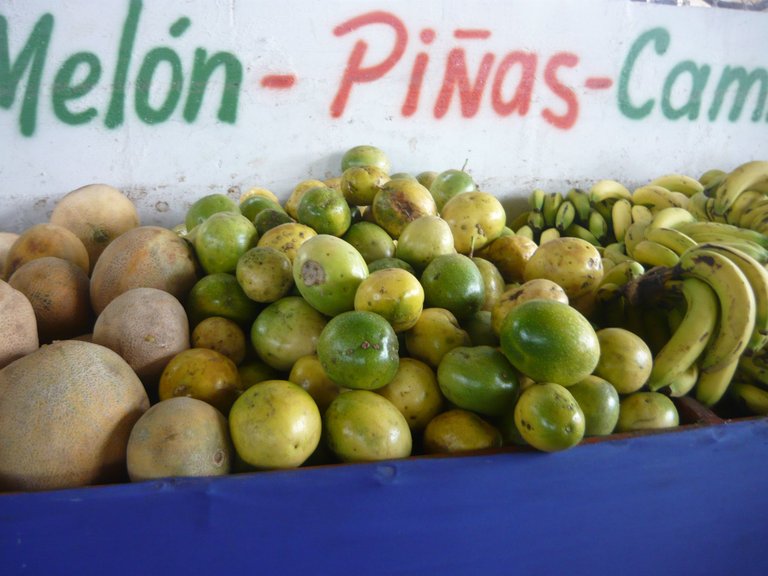 Shopping at the Vegetable Fair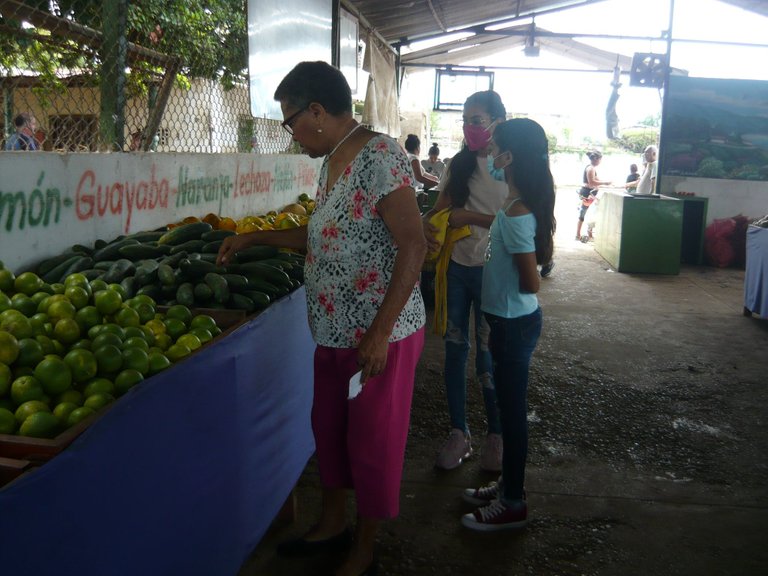 My mom seeing what she's going to buy.
My mom rested for a while and then we started cooking, but I went ahead with peeling the yucca and put it to boil in the pressure cooker, it gets soft or soft ha ha ha ha.
My nieces in their world, Neferet brought her cell phone and Maoly brought a tablet, to grab Wifi and enjoy watching videos and playing games.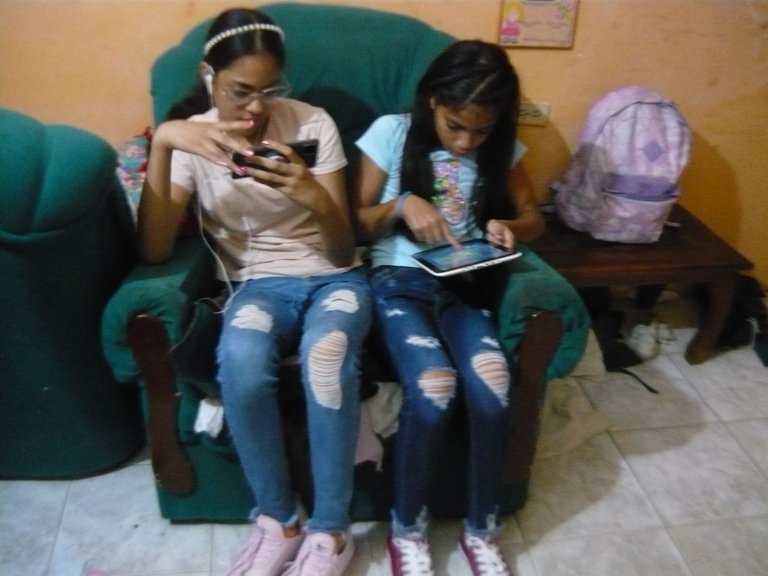 They play with the tablet and cell phone.
Then I washed the fish, so my mom could season it when she got up, which she did, she wanted to fry the fish, my daughter would make the salad.
My mom cooking.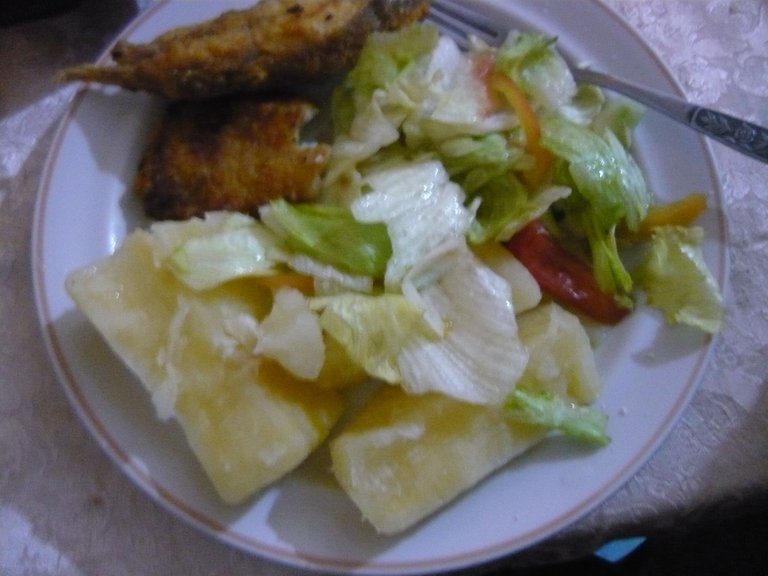 The lunch was very tasty.
That lunch was great, then in the afternoon I made a cake for a snack.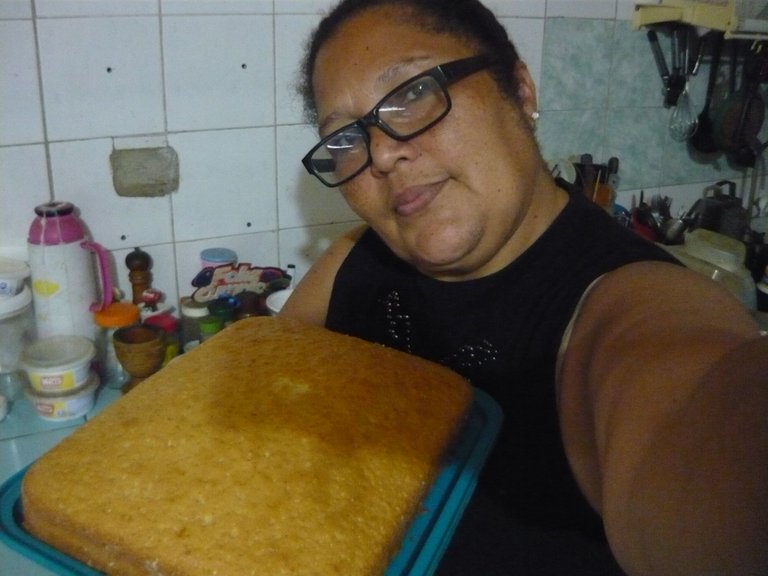 Cake ready for snacking.
In the afternoon my mom left for her sister's house, my aunt who lives nearby, later she accompanied her to the house, we prepared dinner, so she could watch her soap opera on TV.
Saturday morning dawned and they had to leave, as I also had to go out and my daughter, we all went out together, my son stayed home.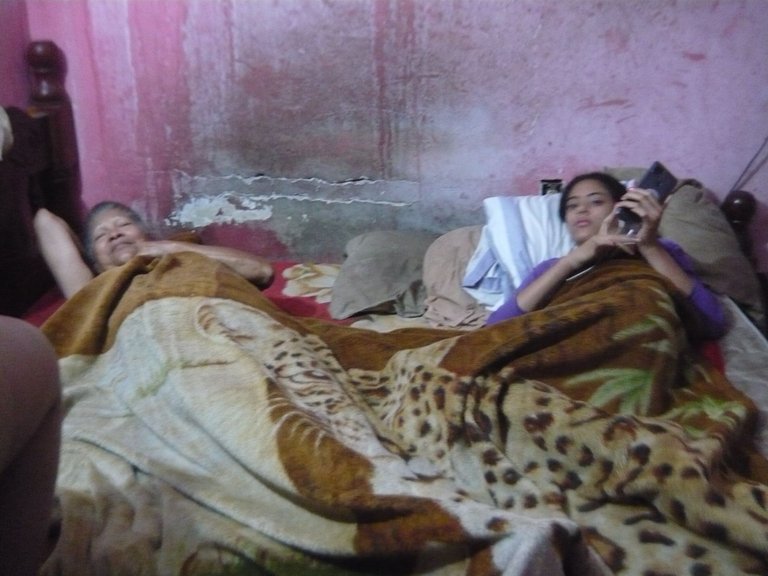 They were in my daughter's room talking for a while.
I prepared breakfast, called them all to wake up, bathe, wash, eat breakfast and arrange their bags,
Once ready we left the house to the bus stop, we waited for a bus to leave, we got on, and well my daughter and I stayed at the Paseo Orinoco and they continued on the bus, which would take them to the footbridge, very close to their house, which to finish getting there is by motorcycle, heh heh.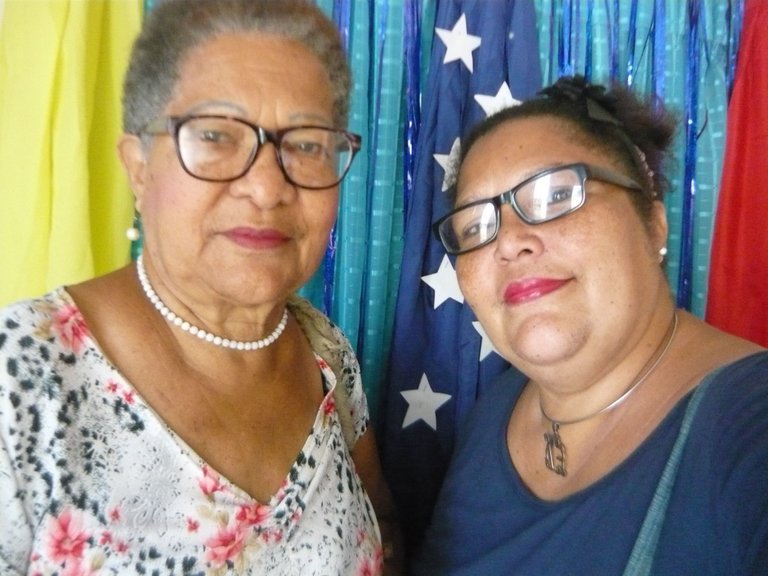 The farewell photo heh heh heh heh.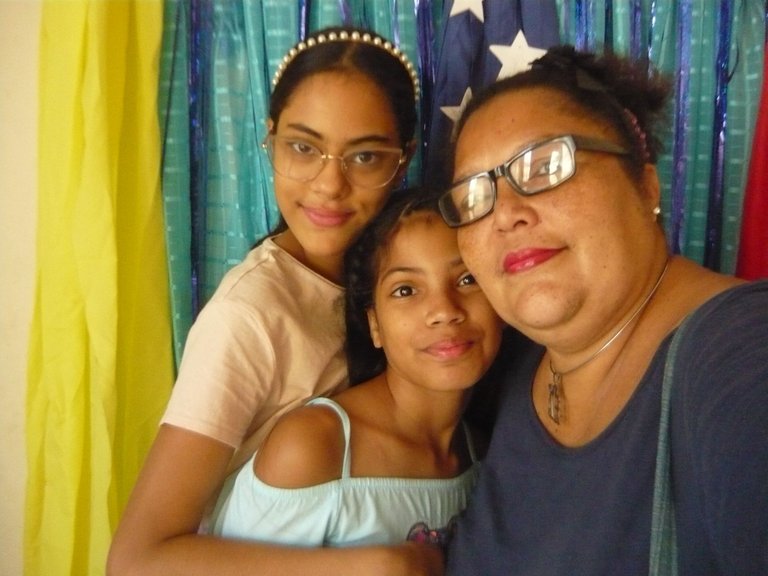 My nieces too,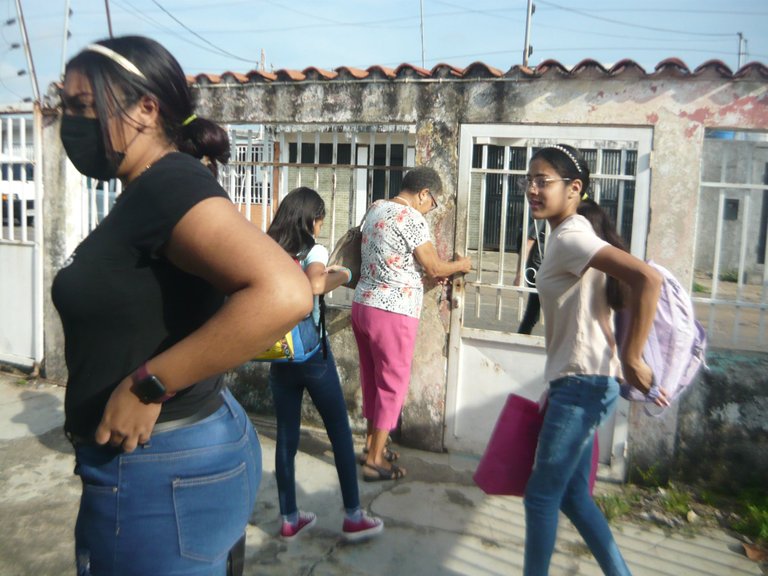 Leaving the house.
We are already on the bus.
As she already came now we have to go at the end of this month of October since one of my brothers has a birthday and we will share with each other.
All the pictures are of my authorship, I am the owner, they were taken with my Samsung A12 cell phone and Panasonic camera.
Until another weekend of beautiful experiences.

---
---