PLAYING PUBG MOBILE ON EMULATOR WITH @mig1 | Noob's Vs. All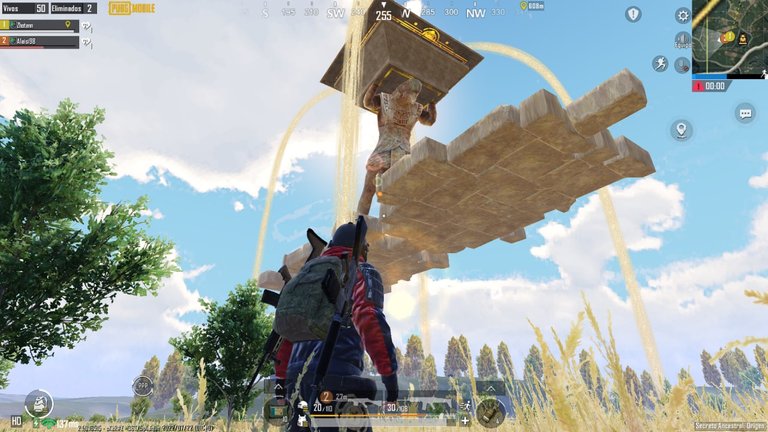 I've been spending quite a bit of time playing PUBG Mobile from an emulator on my computer. I play it there mostly to record the game in a decent quality and not on my cell phone where it looks really bad. The video is short as they are just Kill Clips, but if you want me to upload longer videos with the spiciest parts of the games, just take it for granted.
The Clips of these games are taken from my afternoons playing PUBG with @mig1, sometimes while we play we connect to the voice chat on Hive Gaming's Discord server and I stream from there, if you ever see us around don't hesitate to say hi and hang out with us while you don't see us lose hundreds of games.
As I mentioned before, I would like to know if you like these videos, I plan to make them longer, with full games and not only clips, also put subtitles so you can enjoy them more at ease in English. Without more to say, I hope you enjoy it.
Nickname: Zhoten
User ID: 5604222599
Device: PC
PUBG Mobile
---
🎮
---
He estado dedicándole bastante tiempo al PUBG Mobile desde un emulador en mi computadora. Lo juego allí mayormente para grabar la partida en una calidad digna y no en mi celular donde luce realmente mal. El video es corto ya que son solo Kill Clips, pero si quieren que suba videos más extensos con las partes más picantes de las partidas, denlo por hecho.
Los Clips de estas partidas son sacadas de mis tardes jugando PUBG con @mig1, a veces mientras jugamos nos conectamos al chat de voz en servidor de Discord de Hive Gaming y hago un stream desde allí, si algún día nos ven por ahí no duden en saludar y pasar el rato con nosotros mientras no ven perder cientos de partidas.
Como mencioné antes, quisiera saber si les gustan estos videos, tengo planeado hacerlos más largos, con partidas completas y no solo clips, también poner subtítulos para así puedan disfrutarlos más a gusto en inglés. Sin más que decir, espero lo disfruten.
Nickname: Zhoten
ID User: 5604222599
Dispositivo: PC
PUBG Mobile

Follow me for more content like this
---
---