My visit to Kali Puja ..Episode - 02
Today I will share the second blog about wandering around Kali Puja. The work of various puja pandals in Barasat is usually completed a day before the puja.
A day before the puja, I went out with my family to visit the puja pandals in Barasat. This day we were supposed to leave at noon but before leaving we had a guest come to our house. Then we thought that maybe we don't have to go out today, we have to cancel today's plan. That day was written on our foreheads so I saw that two hours later our house guest left for another job. After many persuasions to him, he refused to stay because he had another important job.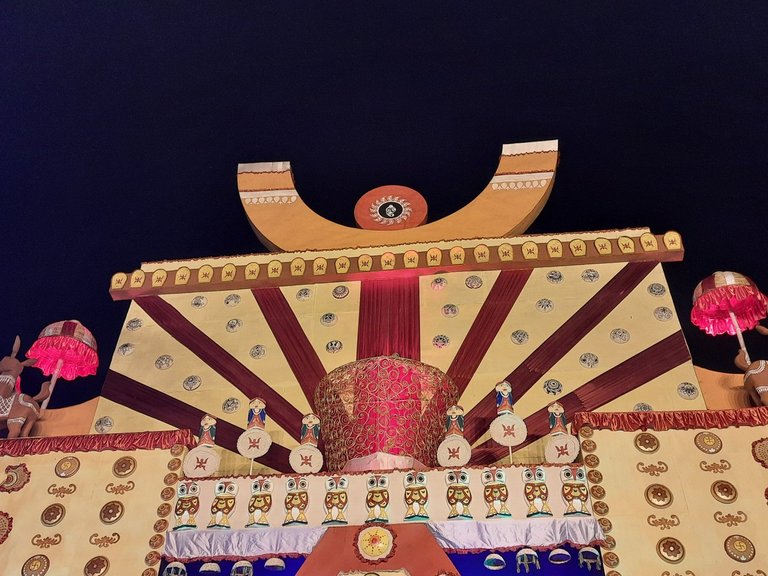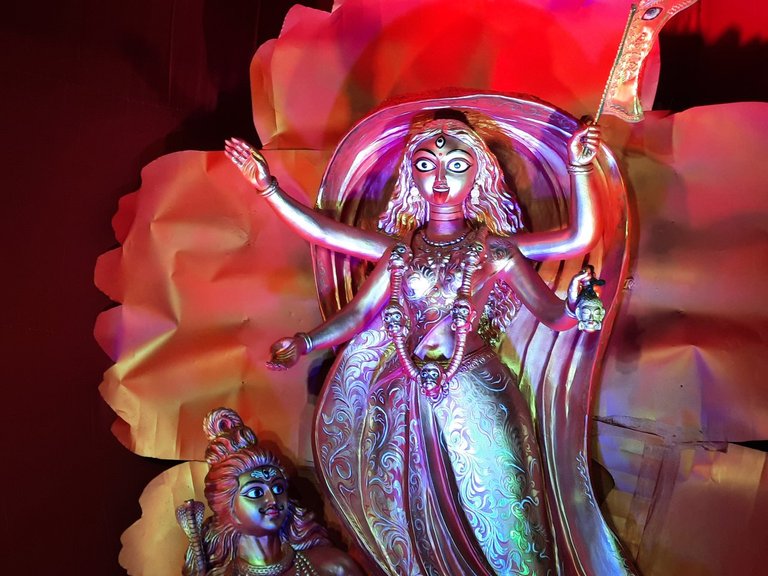 After that, around evening, all the family members first went to Dak Bangla Junction to visit the nearby Puja Pandals. After going there we were wondering which puja pandal to visit first. "Sandhani Club Pujo" pandal is the closest to Dakbungalow but after going in front of it we see a lot of crowd so we cancel the plan to enter there. After a short walk from there, the office of Barasat Fire Brigade is located, there is a large field in front of it where a pooja pandal was held. I forget the name of this club though now. We all decided to visit this pooja pandal. After we got there we didn't see much crowd so we entered the pandal. No matter that there was a huge pandal here but the pandal was decorated in a very beautiful way.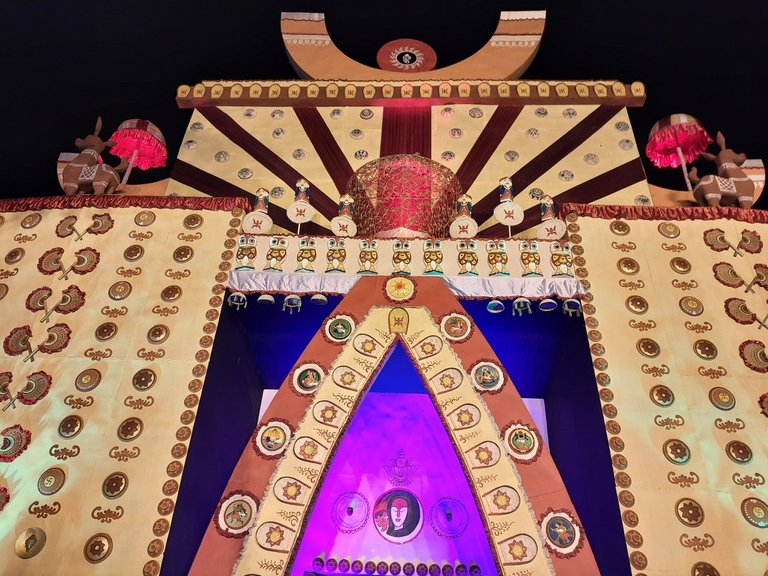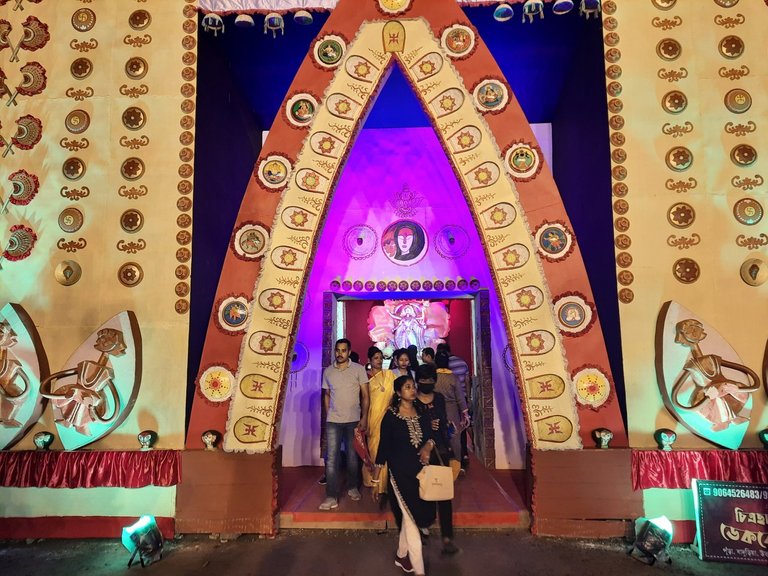 In the pandal the parents go earlier. I was busy doing some photography outside and then went inside to see the beautifully decorated pandal. This pandal was done by Chitra Chaya decorator and artist Narayan Chatterjee was the architect of this pandal which is written in a place next to the puja pandal. I have not seen written anywhere what was the theme of the puja pandal here. I haven't seen it written anywhere so I can't tell you about it in detail but I will describe it a little based on the number of pandals I visited.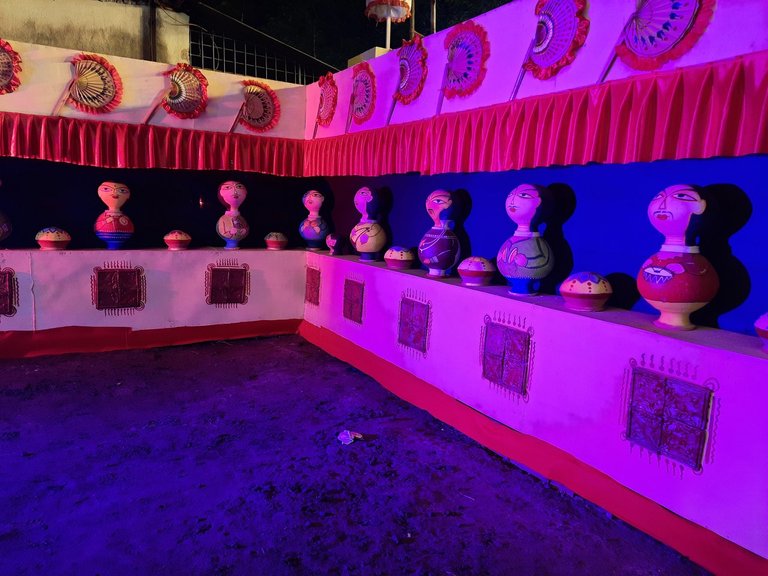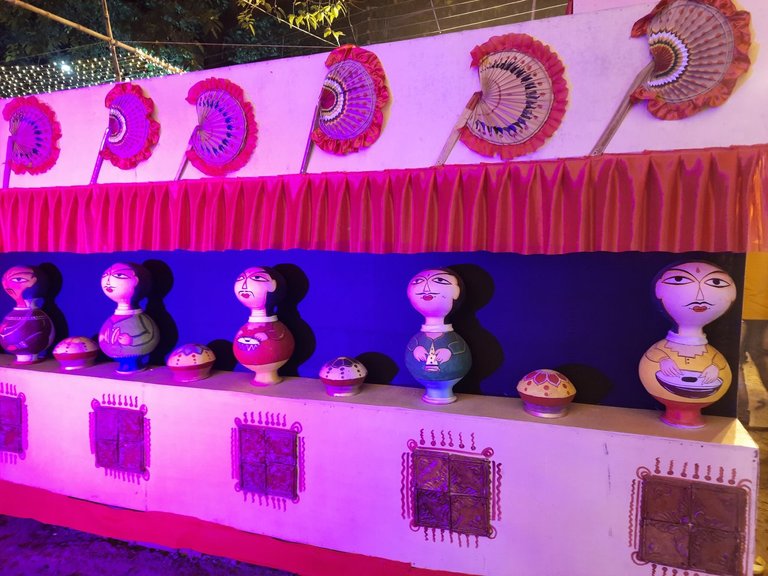 It was decorated around with different clay bones. The clay bones had different types of paintings on them which were very interesting to see. The lighting around the pandal was very beautiful and I got to see different designs of clay terracotta in different parts of the pandal. Hundreds of palm leaf fans were seen in different parts of the pandal. This pooja pandal was beautifully made by Maa Kali which you can understand by looking at the photographs I have shared.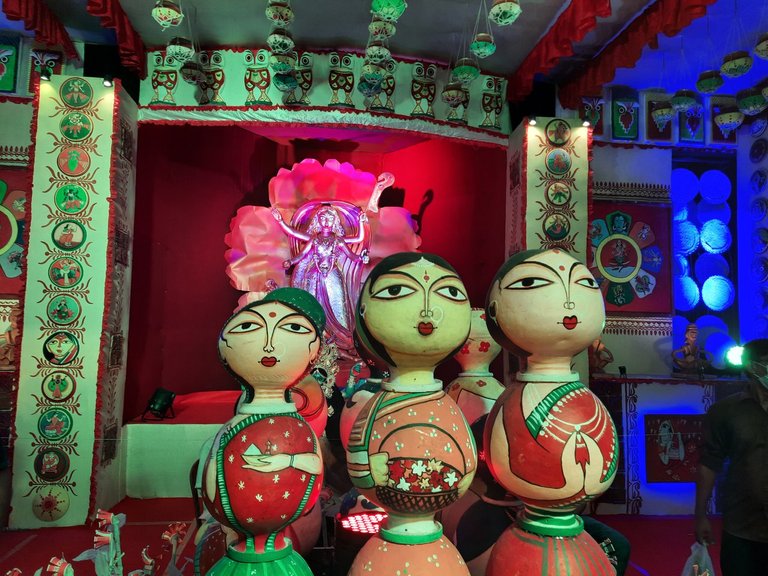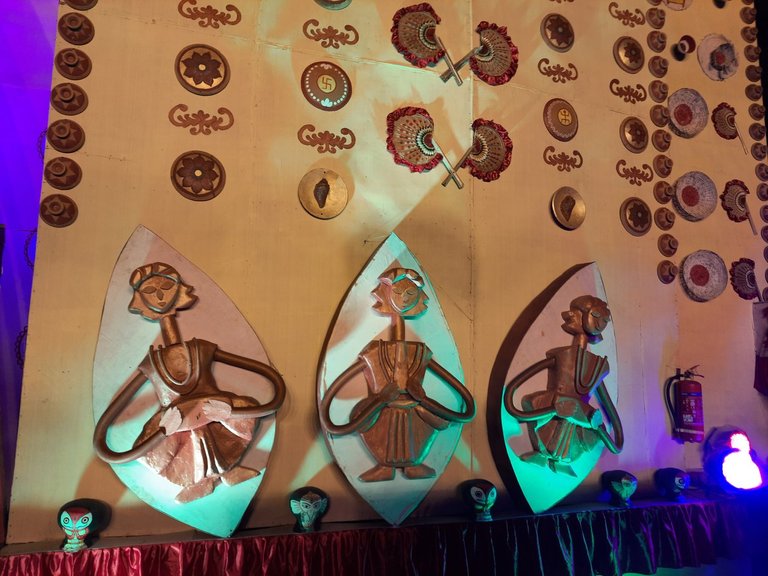 This pandal idol was beautifully crafted with perfect hand touch. My parents also liked the pandal very much. They asked me to take some photographs while standing in some parts of the pandal, so I took some photographs for them. Later I took photographs of various parts of the pandal which I shared in today's post. You can see the various scenes inside the pandal through the photography in my post today and get a better idea of ​​how the pandal came to be.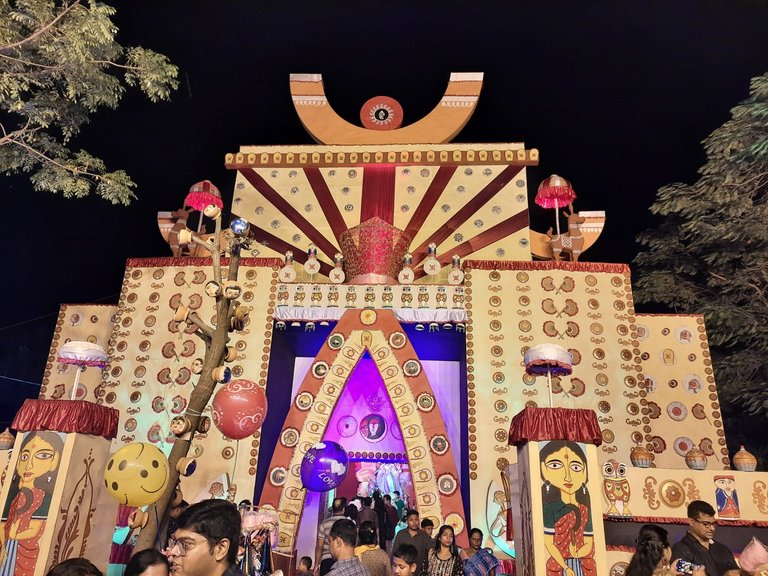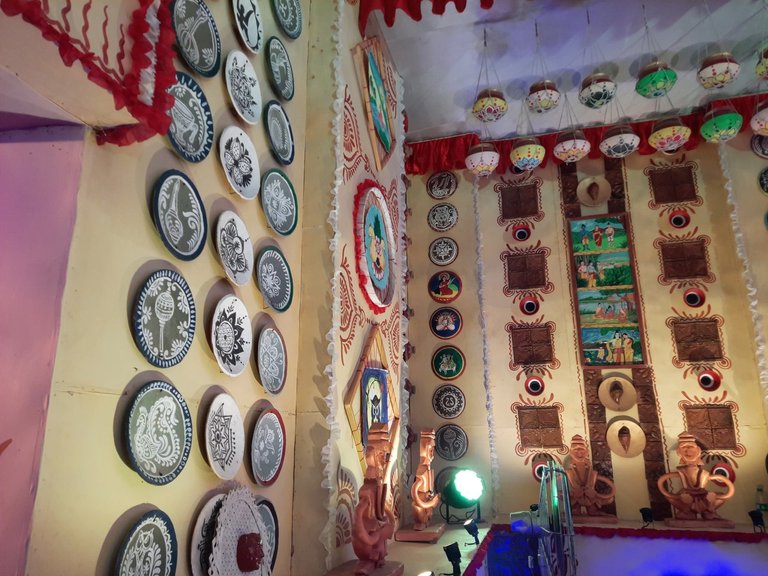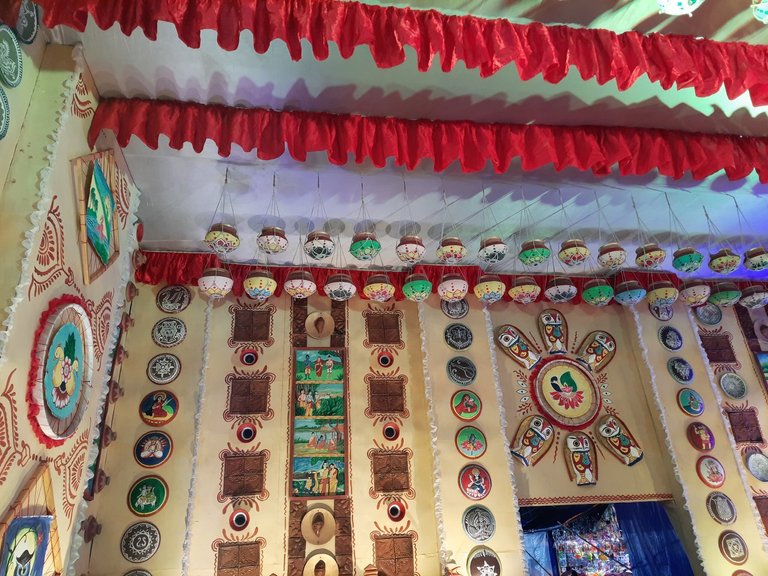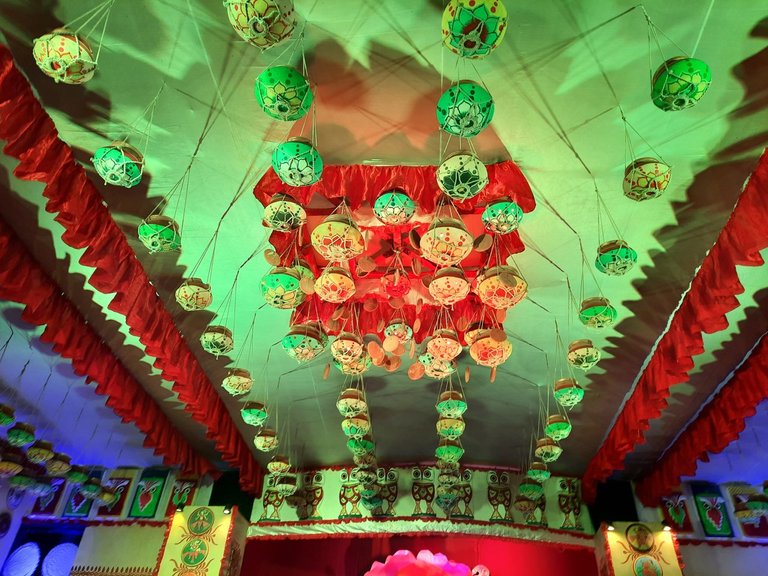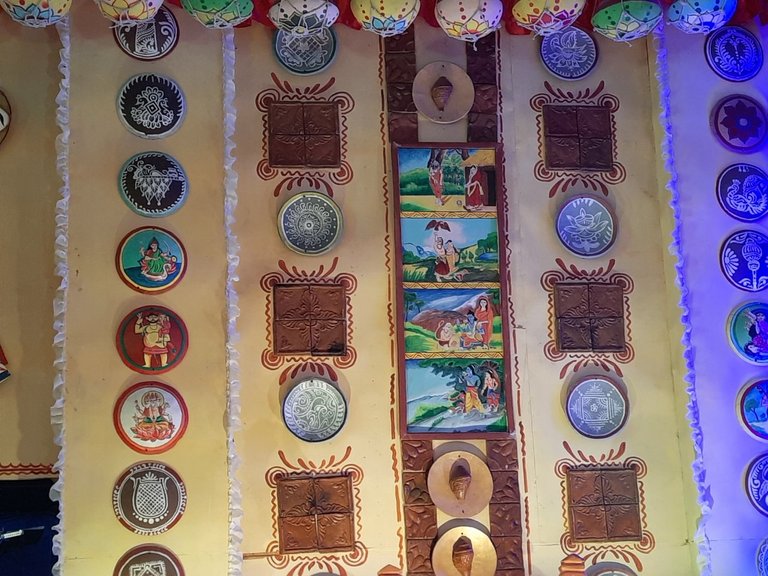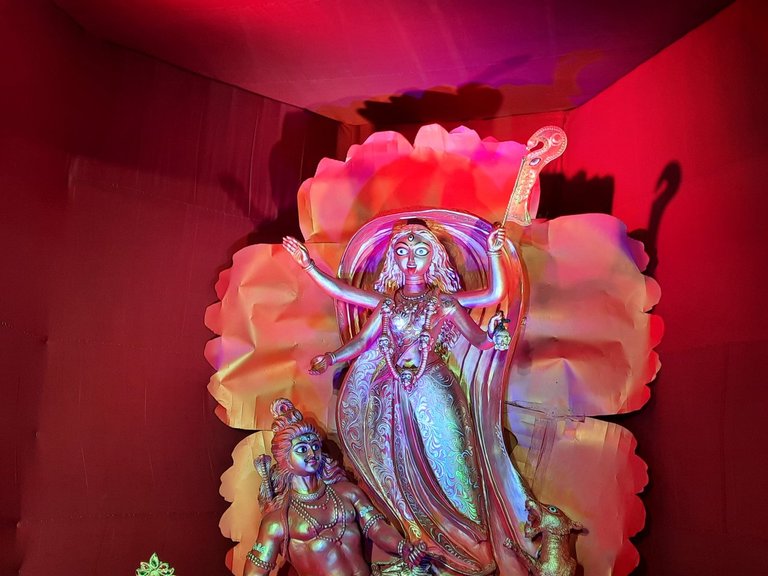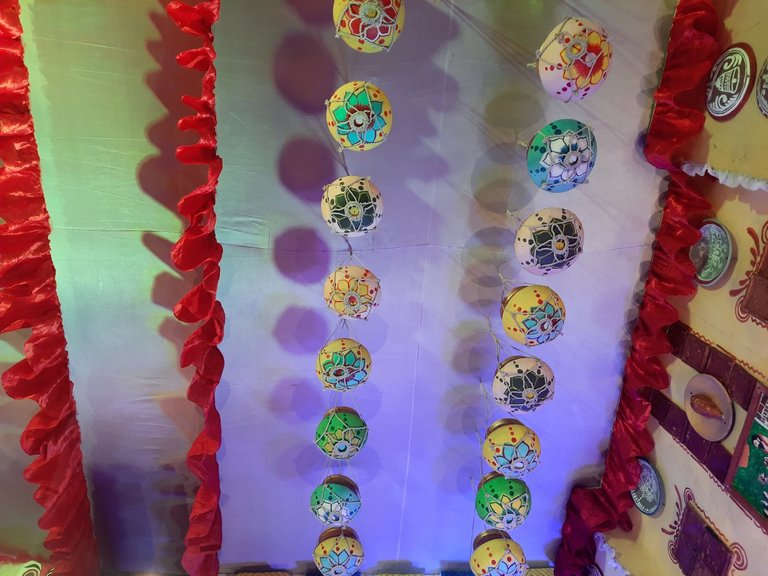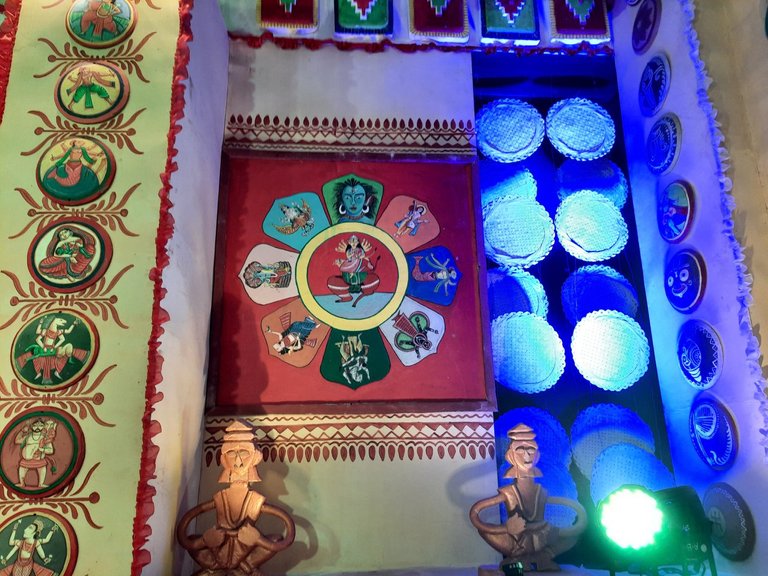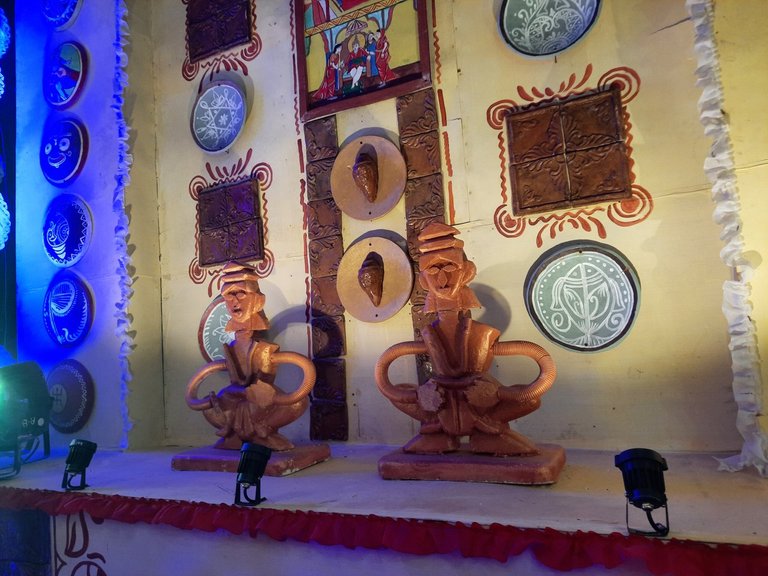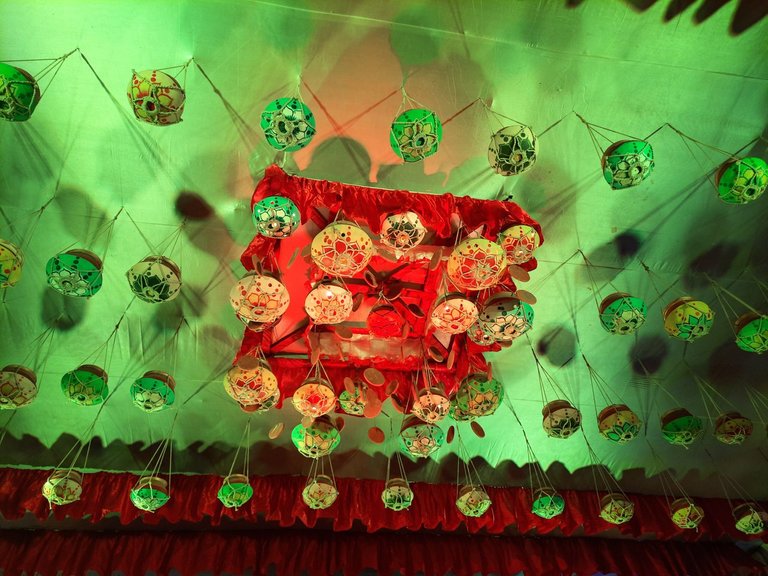 ---
---