About Death, Memory, and A Tree of Life
Hello, guys!
This is my first post to the Monomad community since the beginning of the war. Initially, the main focus was on physical survival. Then on mental. Now, for the first time in 9 months, I feel like I can share something different. Yes, it took me a long time. But I missed you! That's why and I here to share with you not just photos but the story!
Backstory
This place is special to me. I saw this installation for the first time by accident and under unforgettable circumstances. My husband and I went for a walk and decided to take an unknown route just to see the area where we had never been before.
Saturday, late evening, autumn, fog. The streets are almost empty. Here is the gate, it's opened. And behind it is a mysterious and deserted alley, illuminated by the weak light of lanterns, covered with fallen leaves, and the end of it is hidden in the fog...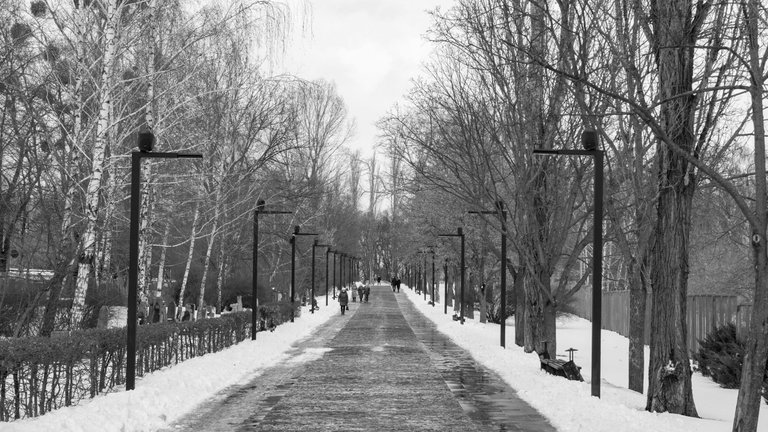 The scenery was as if it was made special for a horror movie. Just a year ago, I liked horror movies, and cemeteries also seemed to me interesting and beautiful in their own way. But not anymore.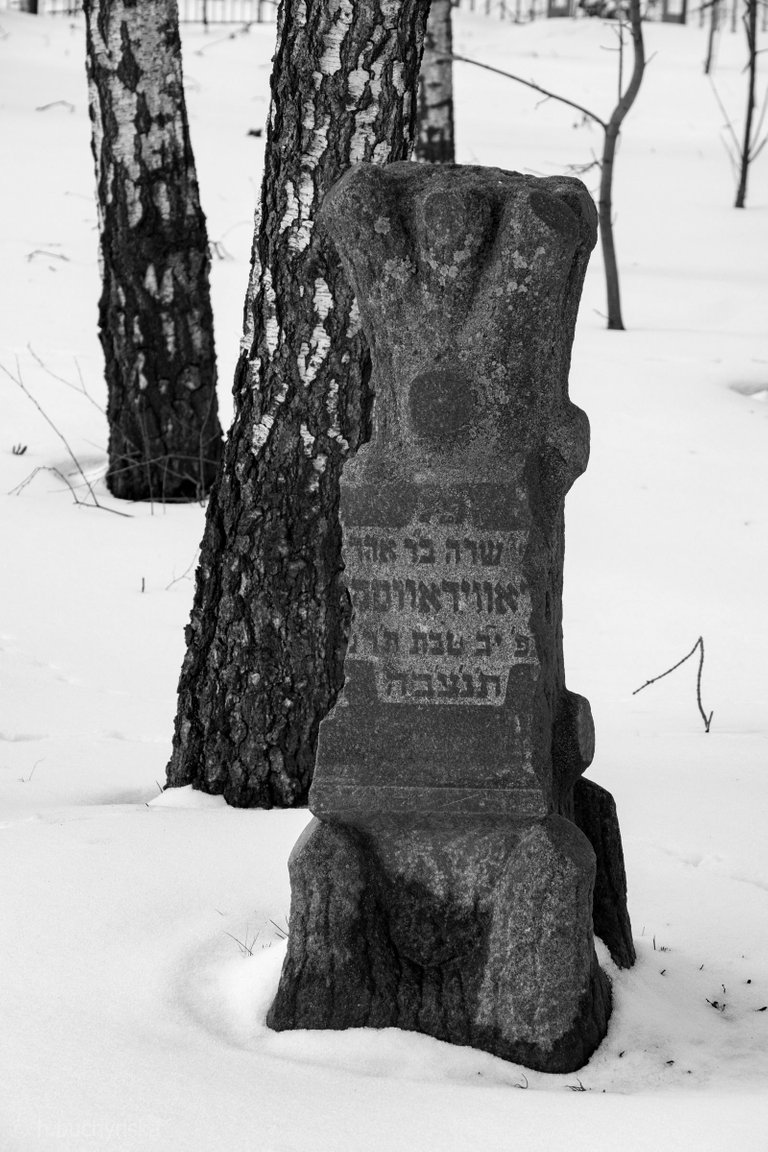 Anyway. We entered the gate and walked along the alley. We were talking to each other, and suddenly I got a strange and a bit creepy feeling. Some other voices appeared in the noise of the street outside the gate, our steps and the sounds of our voices. Silent and unclear, closer and further. At first I thought that there must be some people walking behind us and talking. But there was no one behind. And ahead as well. As we walked, here and there some voices sounded, they said something as if there were people around us. But there was no one. Can you imagine my feelings?
We didn't immediately realize that the voices were coming from loudspeakers mounted on lanterns. Then we finally heard what they were saying. These were names, surnames and ages of people. Sometimes children. Sometimes babies. They were pronounced by male and female voices. The names were mostly Jewish, besides, on one side of the alley there were grave monuments with inscriptions in Hebrew. We understood everything.
The alley is called the "Road of Sorrow". In 1941, more than 30,000 Jews went to be shot along this route. There are 32 speakers along it, and visitors walk through a sound corridor of children's and adult voices calling out the names of the victims. All speakers sound simultaneous, creating the sound effect of a crowd.


Babyn Yar is a ravine in Kyiv. Here in 1941, in just two days, the Nazis shot nearly 34,000 Jews. On the eve in the city announcements were posted with an order for all Jews to come to the cemetery on September 29 - supposedly for evacuation. Whole families went carrying documents, clothes and valuables with them. The smallest victim in the tract was less than a month old. On September 29, 22,000 people were shot in the ravine. On September 30 - another 12 thousand.
The Mirror Field
The next part of the memorial a forty-meter mirror disk with high mirror metal columns. It has columns symbolizing the mythological "Tree of Life". The columns and the circle itself have many holes. They are traces of real bullets of the same caliber with which the people of Kyiv were shot. At night, the holes glow, so that due to the lack of other light sources, they create an effect of a starry sky.
But back then, in darkness and fog, it has blown my mind.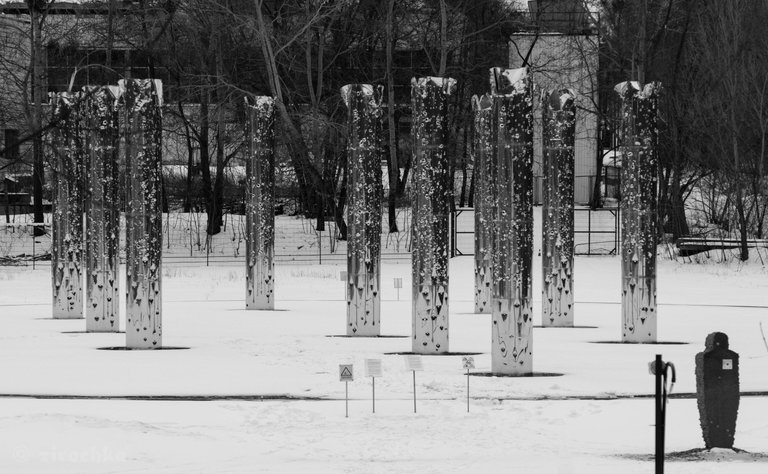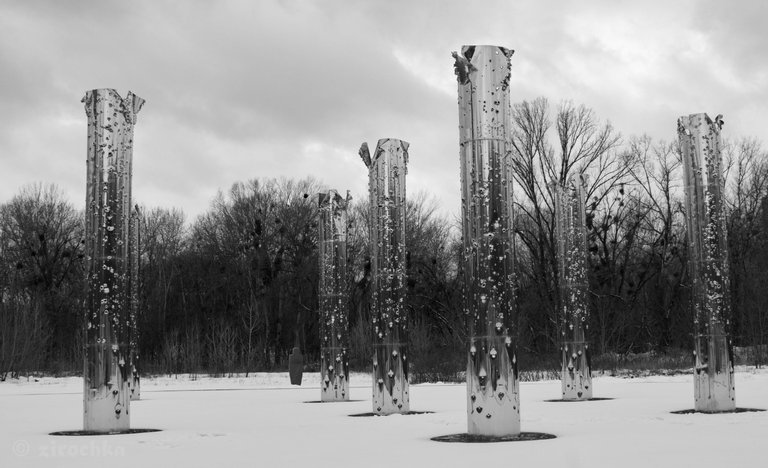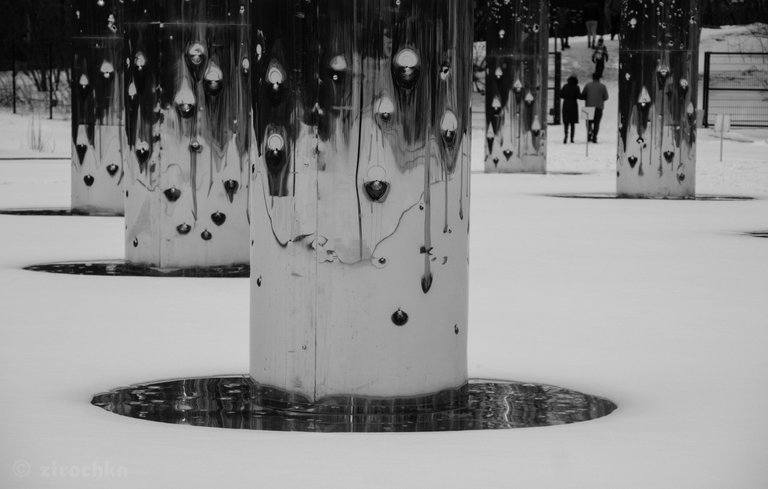 Just 2 years after the opening of the memorial, modern Russian fascists fired rockets at this place. Four of them fell here nearby. They aimed at the TV tower, but it survived, as did the place.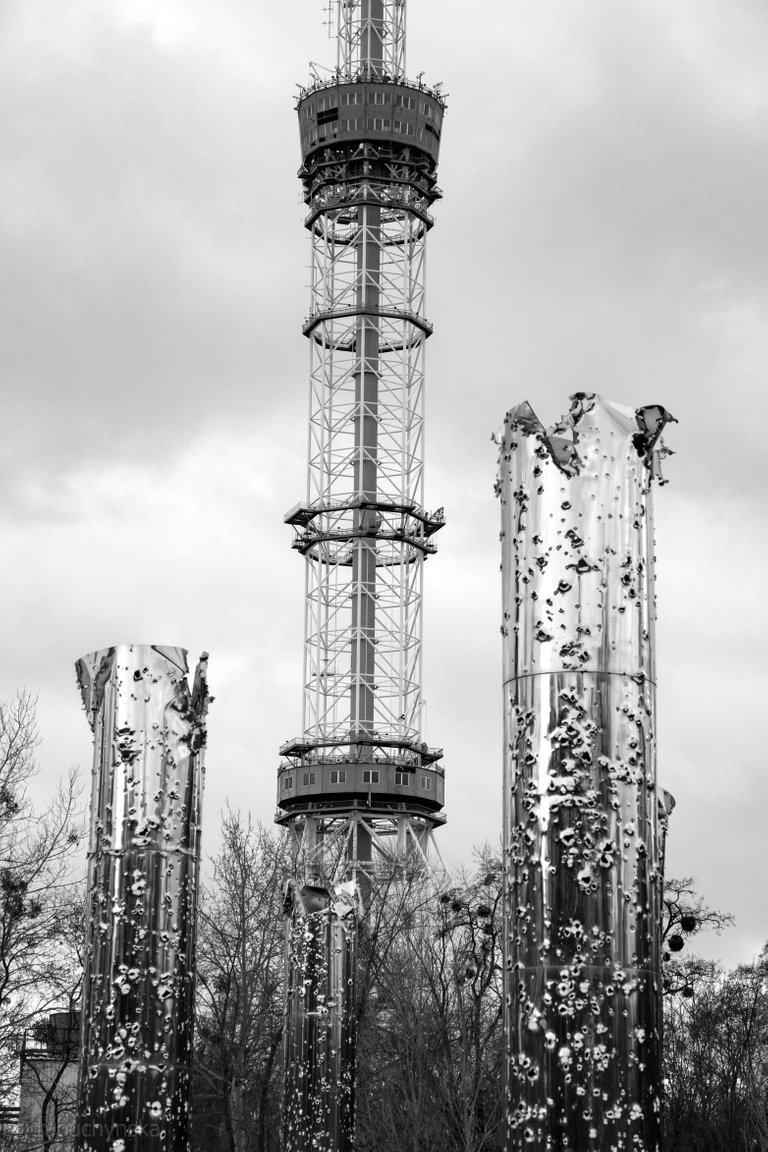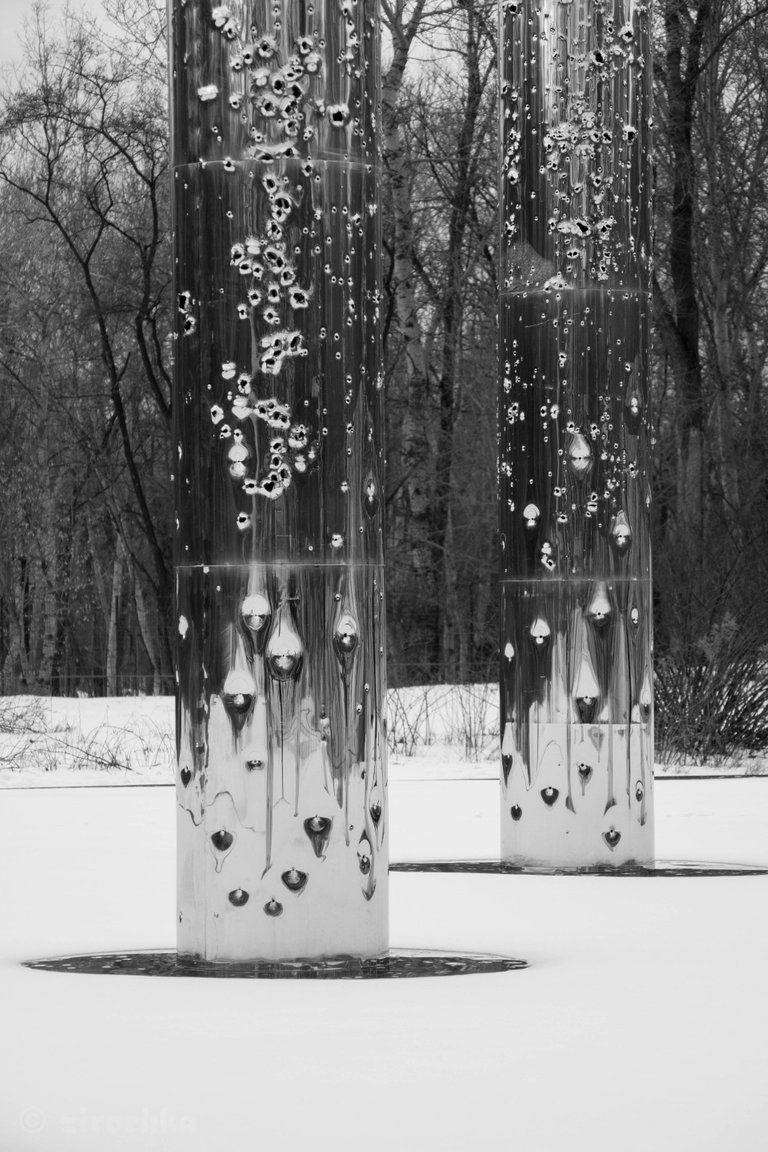 On the sides of the entrance to the installation there are two stones, and three more - in the form of human figures - are installed around the "Mirror Field". They have metal plates with what looks like a peephole and keys. Screens are hidden there, which broadcast the memories of surviving witnesses, people's stories and historical information about the project.
Since then, I sometimes walk here. It looks different in different seasons, and every time this place makes me feel something.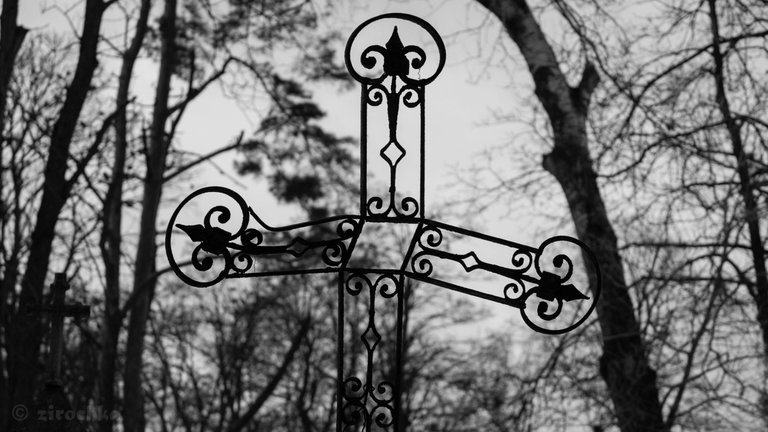 Then, for the first time, I felt pain and horror for past events. Sometimes I feel hope... And now the past is very closely intertwined with our present. In many cities, terrible pictures of crimes committed against Ukrainians by people who until recently called themselves our brothers are revealed. I don't know if any monuments or installations will ever be erected there, but we will do our best to ensure that no propaganda in the future will allow our descendants to forget what is happening now.

Crap, I tried to keep it positive.😚 And short.😜 Well, but it's still positive, because even now, we struggle and hold on. Day by day, large and small cities are liberated from rushists by our AF. Every day brings me closer to victory, to a new peaceful life where I won't be afraid to take my camera out of my bag, and where photography will once again bring me joy.
Until then, my life is here and now. No time like the present.
🖤
Hugs!
---
---