Black Cat in a Dark Room

Return
I must confess, that Hive Fest threw me completely off track.😜 My consciousness resists and clings to an alternate reality.
How can I move forward if don't feel the grip on the ground? Like a crazy cow on ice.
You get used to good things quickly. Perhaps good emotions also need to be dosed. Or maybe it's a whole year without a vacation and a normal weekend adversely affects at my age. Perhaps it is not due to age, but due to circumstances.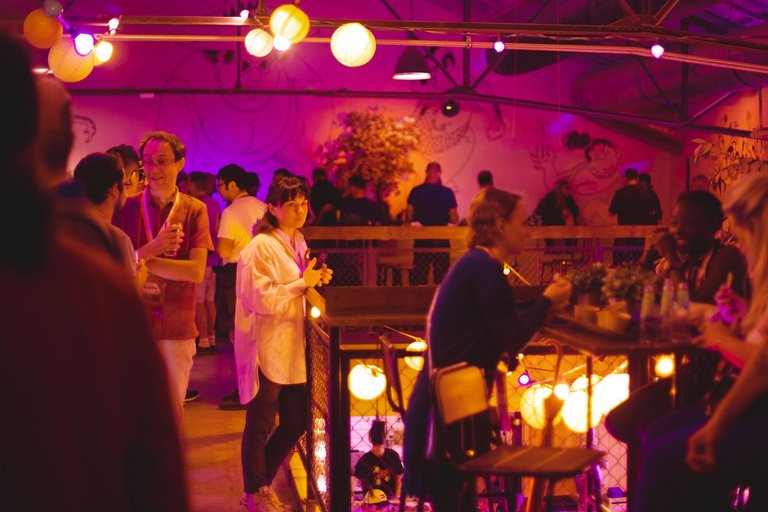 For 2 weeks, I was pretty unhinged, struggling with the unwillingness to do my work, yes the one I am paid for. It was something on a physical layer, when not even my mind but my body struggled and said NO!
I hate myself for this. If English were my native language, I should have sworn here. But I can't do it as elegantly as native speakers.

Good vs Evil
Even the strongest person needs inspiration. I believe that if there is something that can make me move forward it is good, not evil. It cannot be hatred, pain, or revenge. Although these are very powerful energy and can be a kickoff it's up to you to turn them from poison to cure.
It seems to me that the Russians are fighting in Ukraine not to make their own life better, but to make our life worse. Their struggle is doomed.

News
My husband or informational hygiene? What a choice!
We talk every day, we discuss things but his life is ... war. For him, the successes and failures of our AF are his successes and failures. His main focus and sense. It's his way, coz he is much stronger, but not mine. It is very difficult to find a fragile balance between my own needs and the needs of a loved one.
I noticed that many of my acquaintances live in their own little bubbles. I have my small bubble as well.
In fact, I really missed the good news. Those that bring joy and satisfaction that last, and you don't have to tell yourself that it's too early for celebration, because tomorrow bad news may come.

Books
Ukrainians are slowly and cautiously returning to reading books. And me too. Before the war, I started reading a very interesting book. It made me look at myself and people from a new angle. Now it makes me feel depressed and anxious. When I read it before sleep, a sleepless night is guaranteed.
I don't know which book I would like and could read. What about?
On the other hand, I don't like to leave things unfinished. And I'm really interested to read it to the end.

Do what you want
My friend shared the wonderful news with me recently. She quit! Now her time, her inspiration, ideas, and energy belong only to her. How beautiful it is! Fre-e-e-e-edom!
Each time it takes me longer to get back into my normal rhythm after a break, like vacation or HiveFest. I ask myself - what exactly am I missing?
Is the reason really in the lack of rest, or in what my day is?
What is this mysterious fifth element, a filter that makes the same thing look dull yesterday and bright tomorrow?
What if I'm not honest with myself, and it's time to change my destination point or the plan for how to reach it?
But is it a good idea to give up what you have saved now during a war and do a sharp turn? And probably to lose even what is left?
Or... it is a unique opportunity for big changes that will never come again?
Damn, it's like looking for a black cat in a dark room.

Look Back, and Look Forward
I asked myself - what do you dream about? I tried to be honest with myself.
The first thing that comes to mind is that I really want us to finally win and end the war. In my dream, I do not see what will happen to Russia. But I see that Ukraine will return occupied lands, and people will live in peace again. Work, build, raise children.
Then I asked again - what do you want to yourself? This question hurts me. I don't know what to answer.
Of course, I would like to be able to travel again, and finally buy a damn camera and a cool lens (hello to those who watched my presentation, because this is what I was going to say and I'm almost sure I said it). But this is not a dream, as it's not a dream "to order pizza". The place for a dream is still vacant.

Family
You know, I still have a weird feeling that some people whom I know here on Hive are real! LOL. This is a dual feeling because in reality they are different! If you didn't attend HiveFest 2022, but you are reading me, know that I am also not what you imagine me to be.
And yes, those people I met in Amsterdam gave me a nice feeling of family. I miss it so much...
But back to the blood relationship. My boring summer among concrete of high-rise buildings was diluted with my daughter's visit. She came to see me over the weekend, and I was going to tell you about our lovely time together. But, as in most cases, I couldn't make it. The high mood faded before I made a post.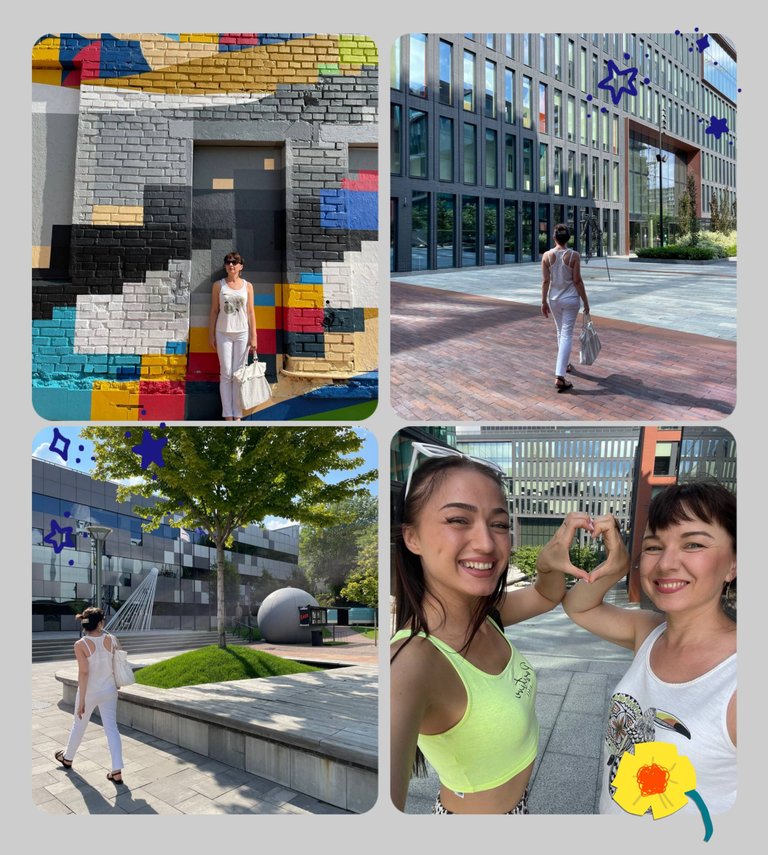 I am going to see her next weekend, it's very soon! And I'm excited and looking forward to seeing her, my mom and other families. A reason to dress up! And to write about it, hopefully.
And then the Indian summer will come, and bring some warmth and walks.

This is not the end but I will just quit.
Thanks for your patience, and for lending a hand and an ear.
Before finally submitting this post, I asked myself what for is it. Isn't it better to write this down in a paper diary and don't disturb the community?
This is a question I have an answer to. Diary cannot give me a reply. It cannot agree or disagree, make me doubt. It's just silent. Unlike you. And this is what I appreciate the most
🖤
---
---