Farewell to the Summer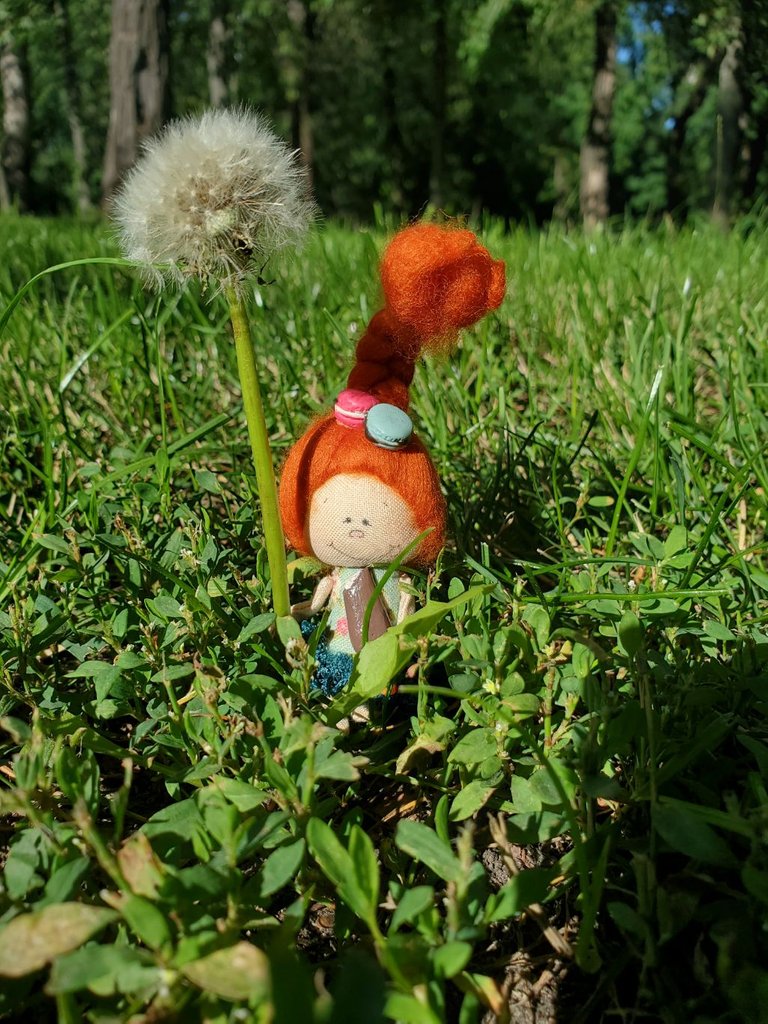 I'm not a fan of pompous summaries, New Year's or wedding or any other kind of promises. Once, Friedrich Nietzsche said the greatest words, exactly how I feel:
"That for which we find words is something already dead in our hearts. There is always a kind of contempt in the act of speaking."
But... There's always a place for exceptions. This year is in a way exceptional. My life is pretty dull but it is more conscious than ever.
Therefore, saying goodbye to this summer of 2022, I am thankful. And Sonia too.😊 Just because it was, although not the best one, even if war isn't over as I supposed. For the fact that all my relatives are alive and my home is intact. For my quiet nights even if they are sleepless. For warm sunbeams on my skin after long cold winter, and rains, even for damn thunder that scares me every time. Drops of joy in s sea of sorrow. For my developed skill to turn insanity into normality. This is a superpower of all Ukrainians, all who stayed. Because... life must go on.😉
Walks are my entertainment. I walk by feet a lot. I love to see new details on daily routes, and I enjoy it. Enjoy the last days of this exceptional summer... It's raining in the middle, and seems to be cold, and in few hours it's boiling hot again. We'll miss this in winter.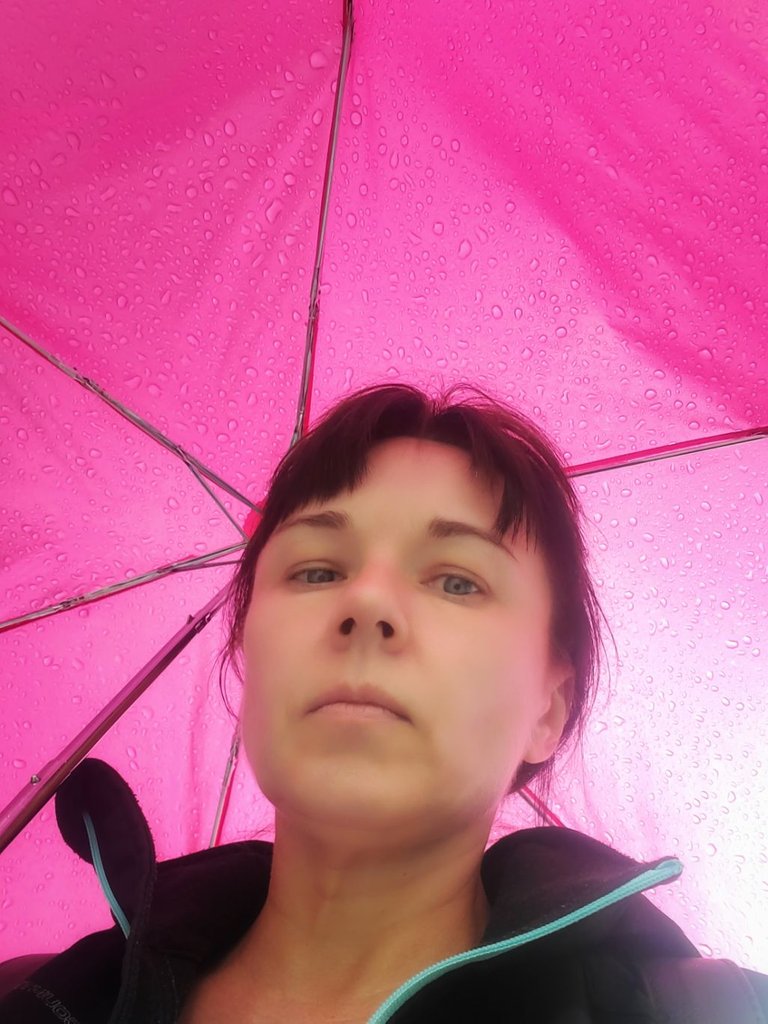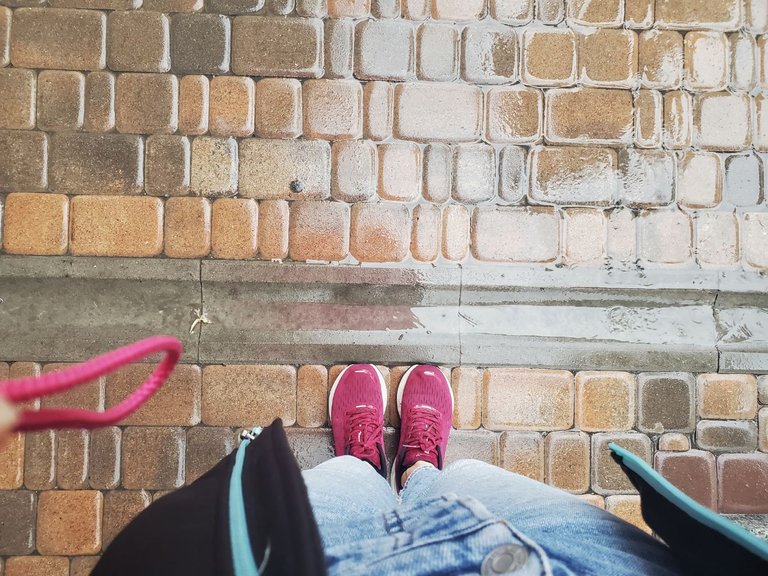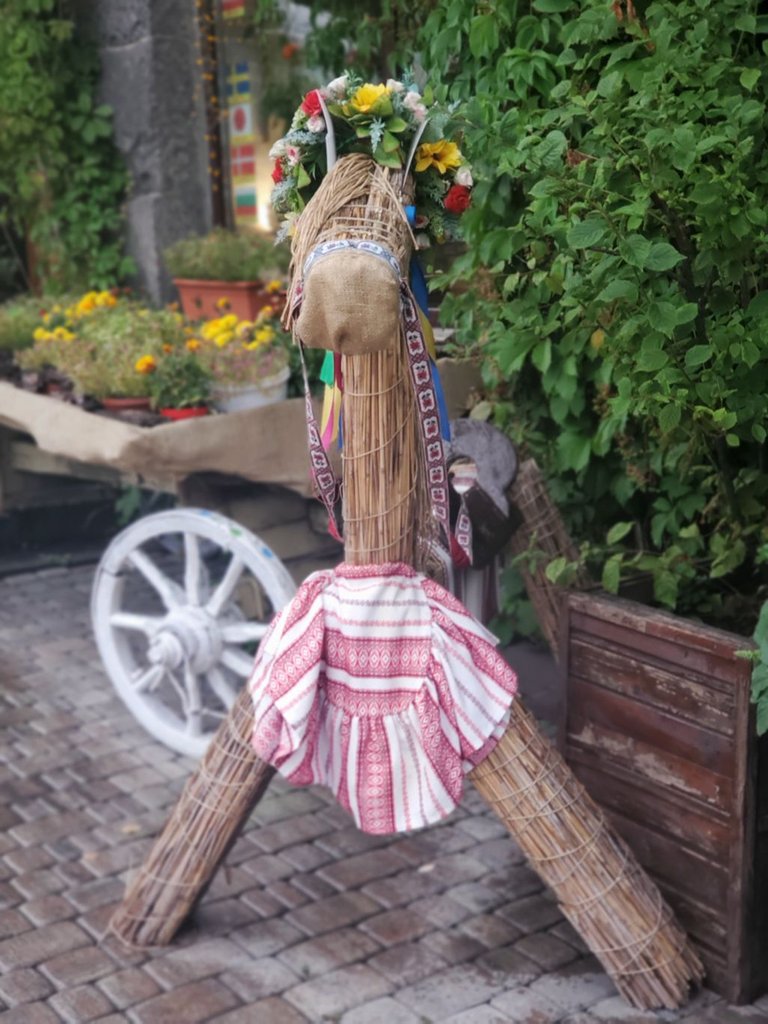 I came across an arched passage, with paintings on both sides. As far as I understand, this is an advertising of a cafe in a courtyard. I checked it, it was closed. Hope life will return here soon.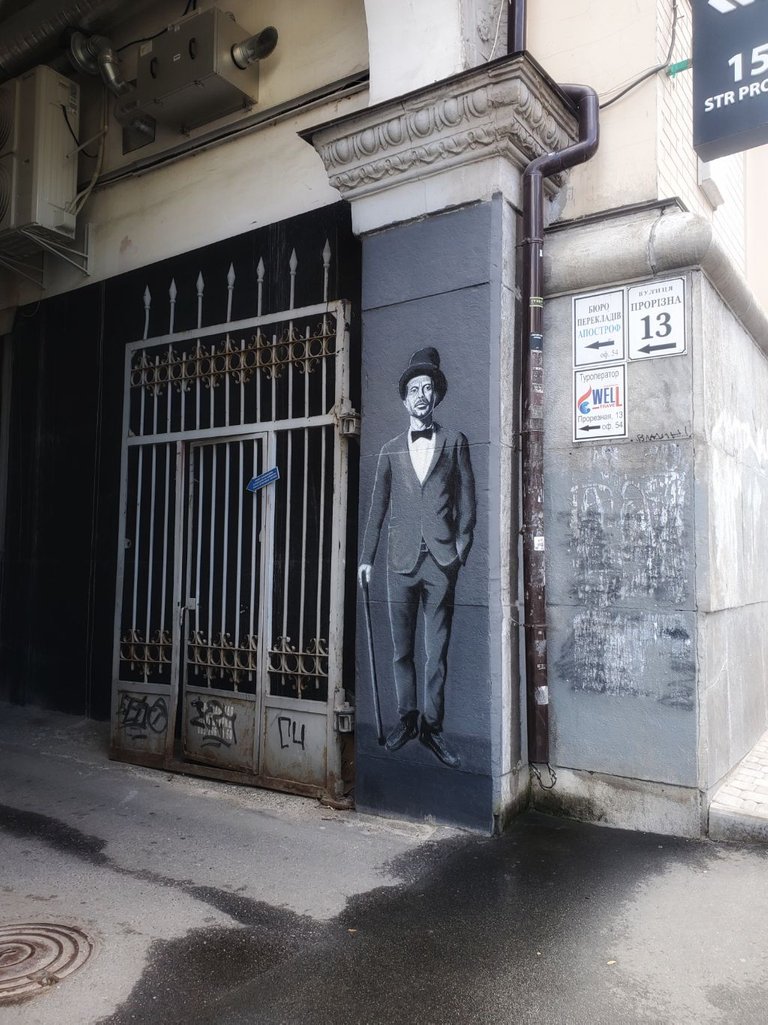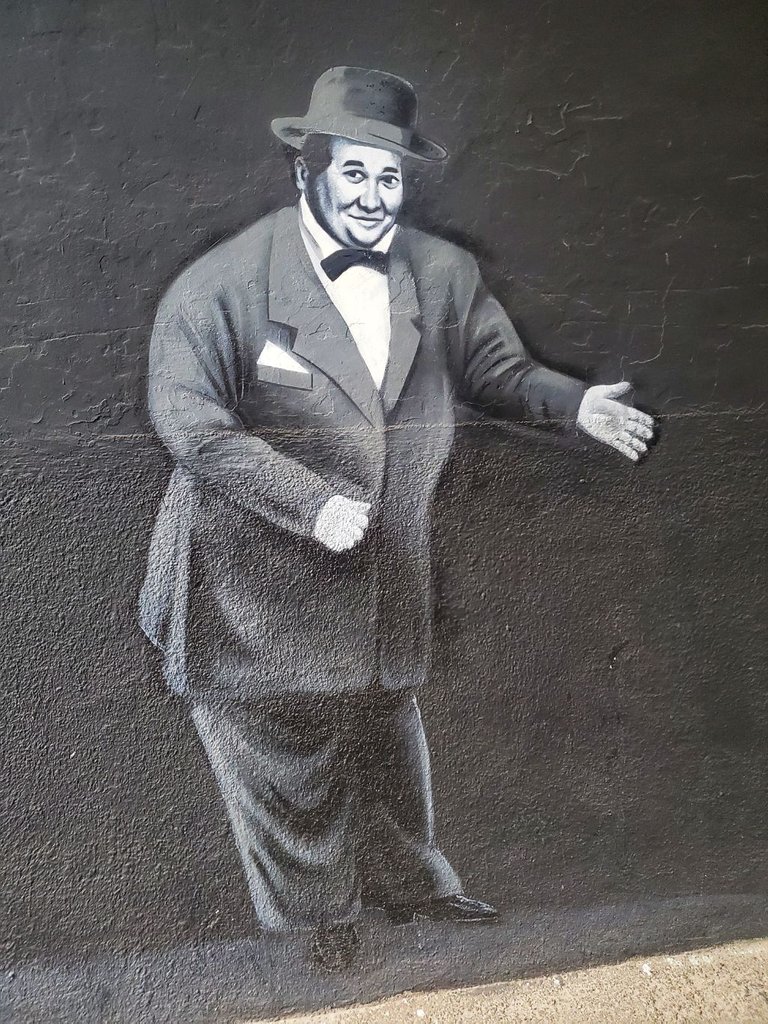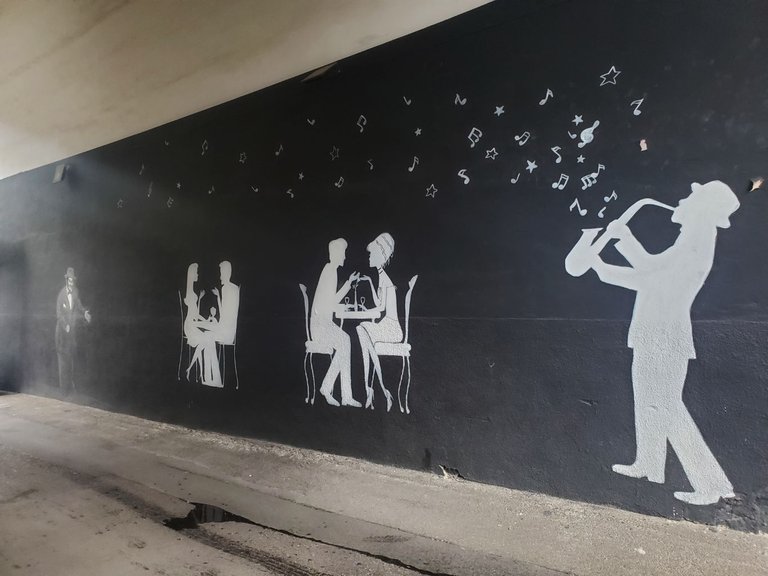 Another gentlemen with a cup of coffee. This is a famous architect Władysław Horodecki, he is a creator of beautiful and fancy buildings in Kyiv and around Ukraine.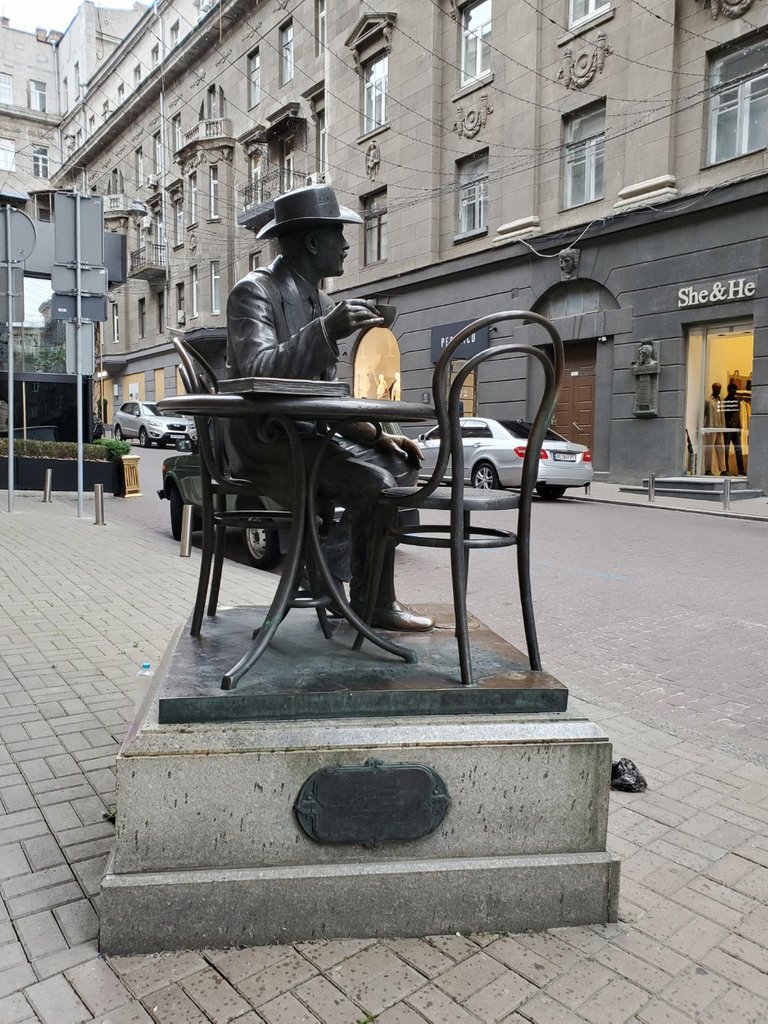 I took this photos on my phone. It's so unusual to me to share photos taken on a phone.
Here are a few more pictures taken with my Sony 6400 recently. A few more views of summer Kyiv.
Andriivskyi Descent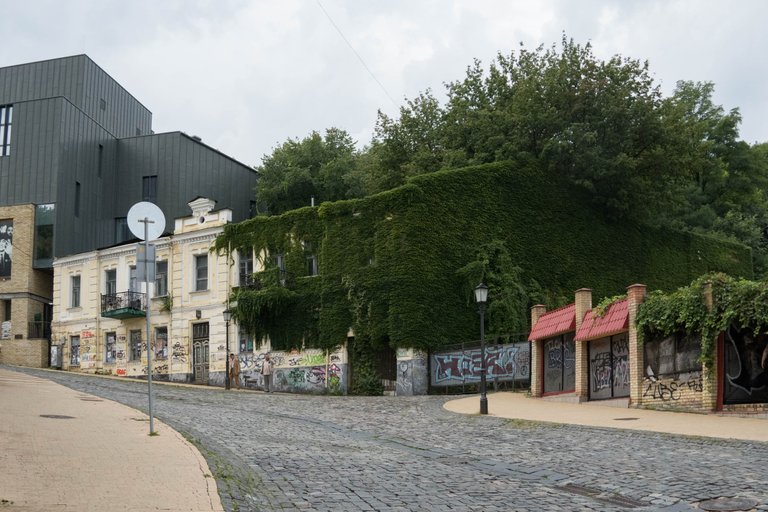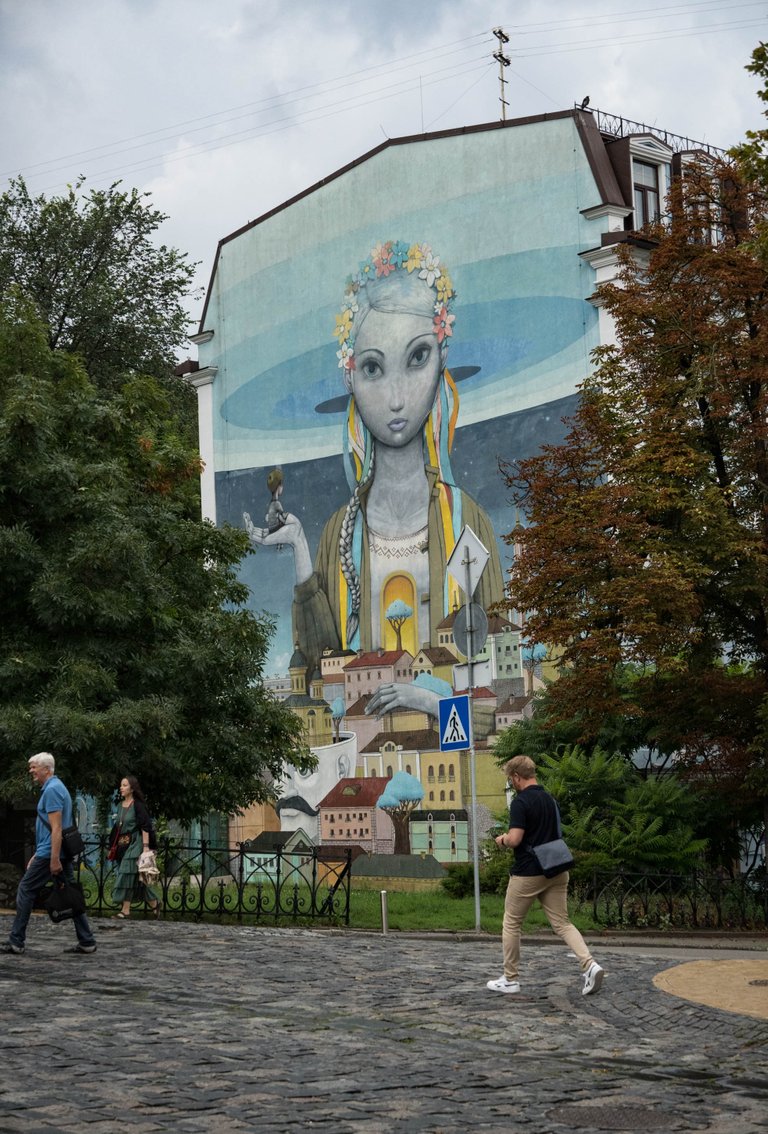 ---
Old Kyiv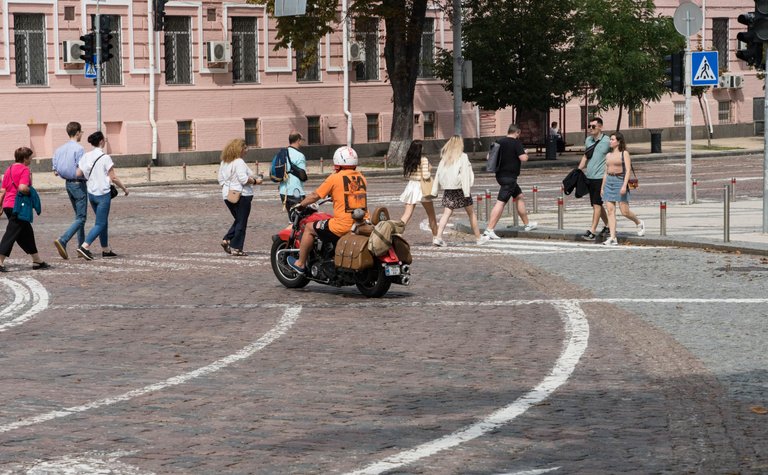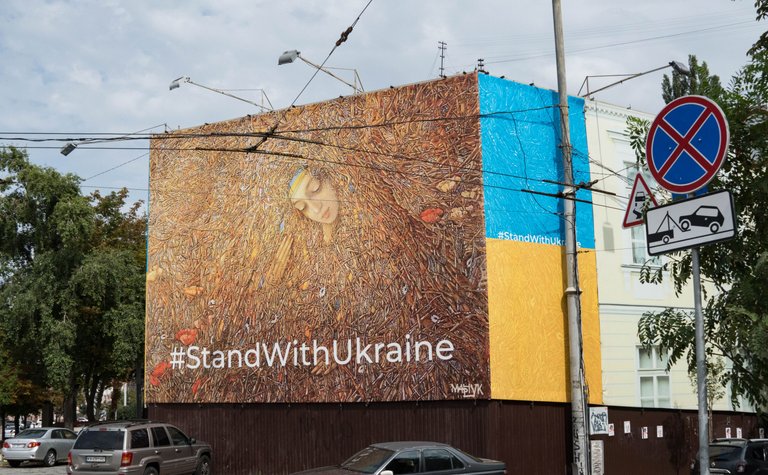 This building was renovated recently, but it stands closed, so far.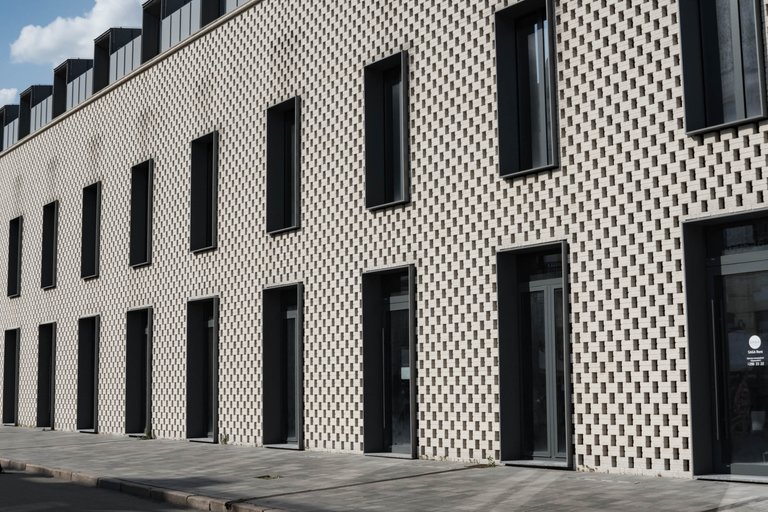 ---
I made a long way. This is a symbolic synagogue designed by the Swiss studio Manuel Herz Architects was built in Babi Yar to commemorate the 80th anniversary of the shootings in this tract. It was first opened 1,5 years ago, but I came here only now. Actually, I saw it before, one time, but the giant book was "closed". This is the first time when I saw it inside, and it's ... beautiful!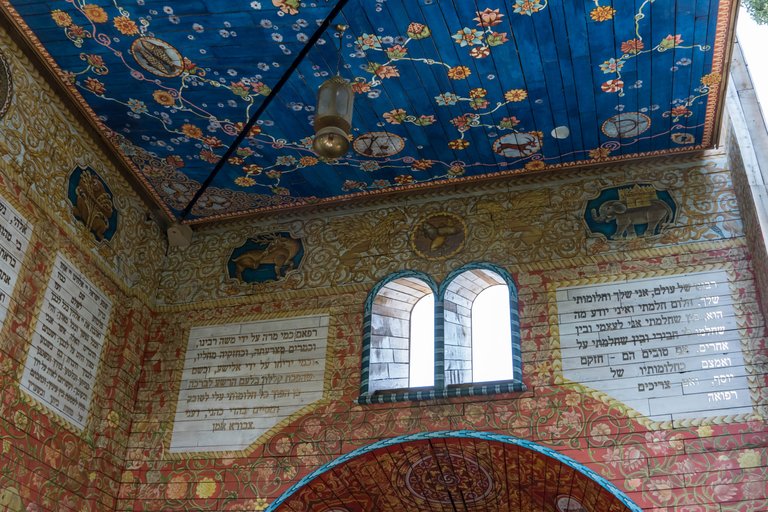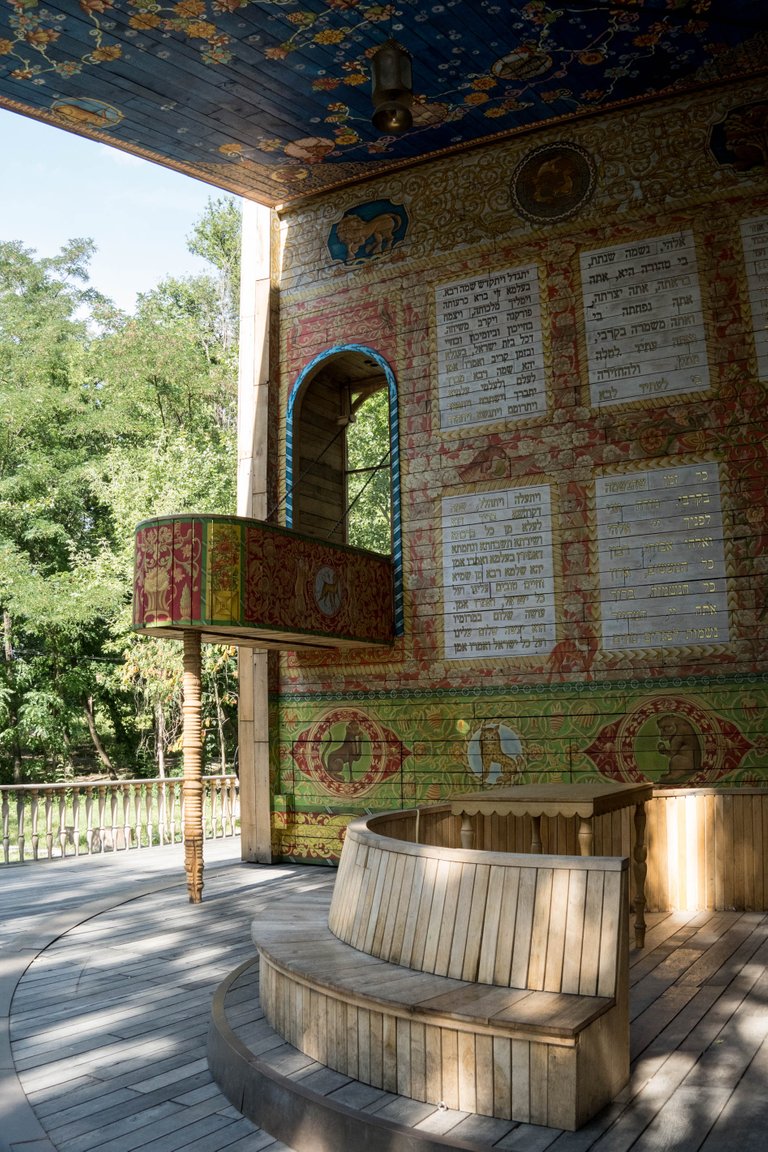 The height of the building is 11 meters. Like a book, it opens and closes using special mechanisms. The synagogue is decorated with patterns and prayer texts that repeat the traditional painting of ancient synagogues in Western Ukraine, destroyed during the Second World War and the Holocaust. The ceiling is decorated with drawings in the form of a map of the starry sky, which reproduces the position of the stars on September 29, 1941 - the first day of mass executions in Babi Yar. It is made of hundred-year-old oak wood, which symbolizes the connection between the tragic events in Babyny Yar and the present.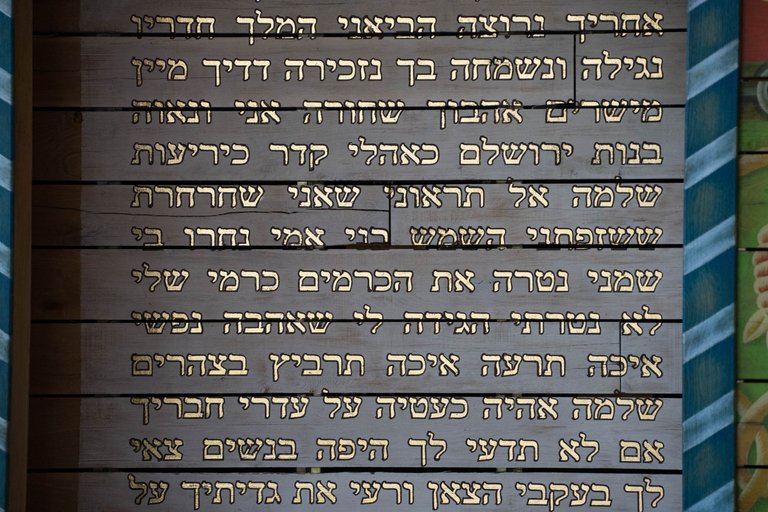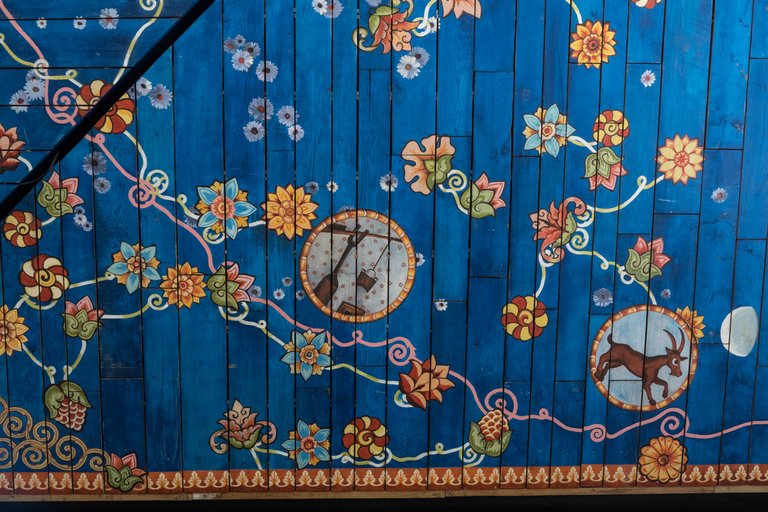 Well, it was a nice walk, and it's over. If to believe the forecasters, then my summer will end exactly according to the calendar. On September 1, cold weather and rain will come.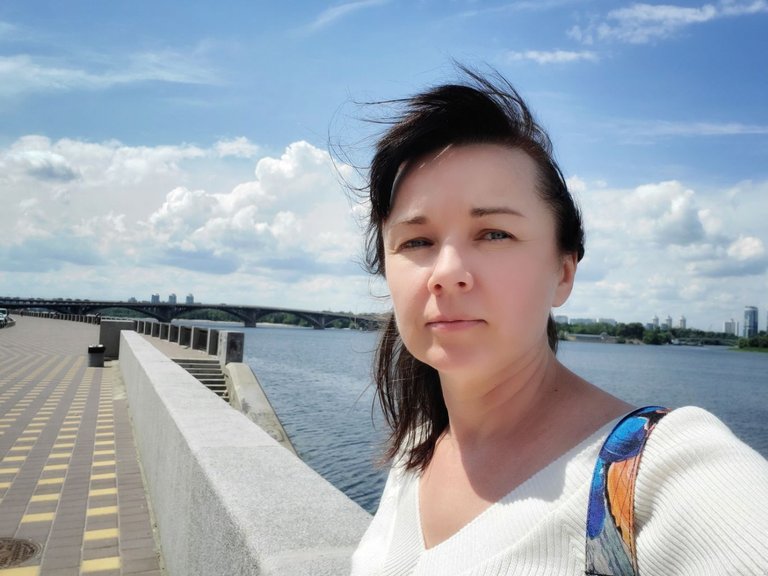 Until then, weather vane on the top of Nick's mill points to a sunny day. I wish your days to be always sunny, regardless of the weather.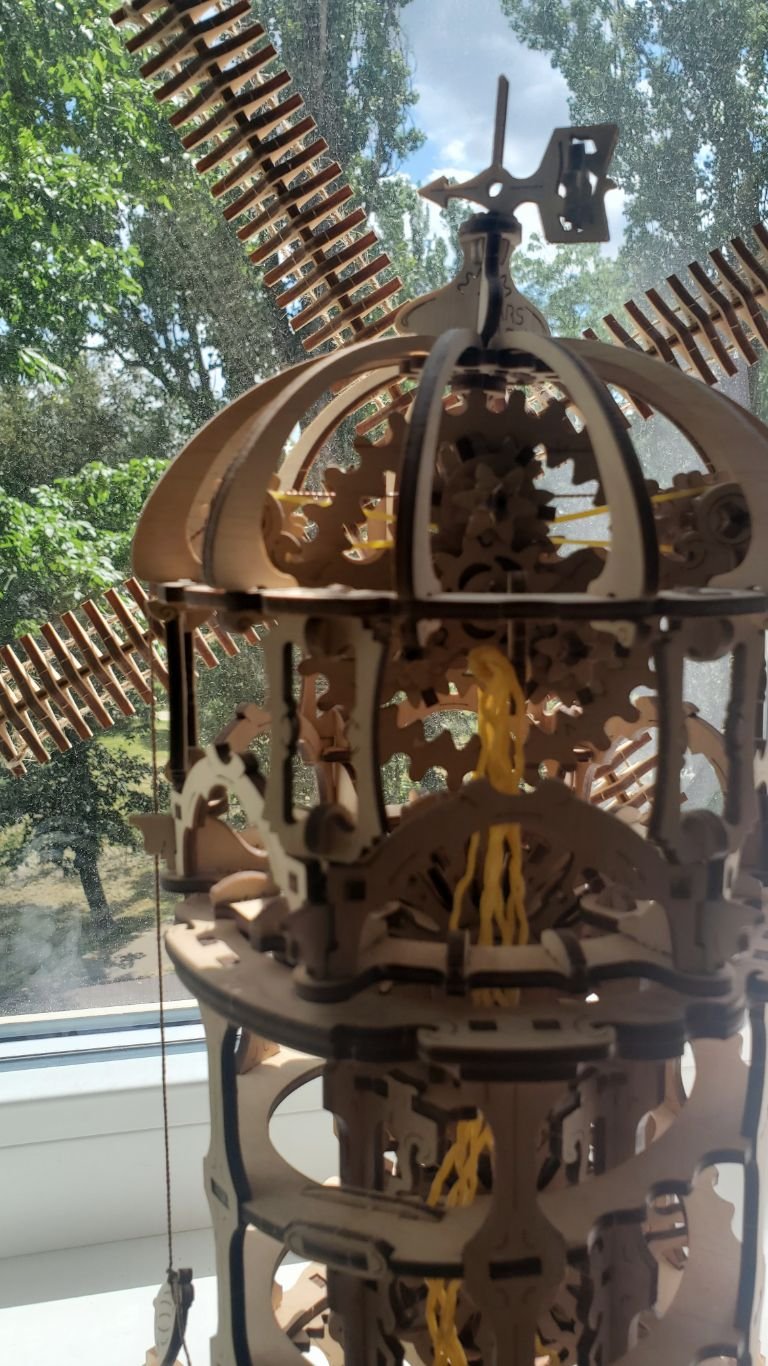 See you in the fall 💙
Yours,
@zirochka


P. S. Thanks to @tattoodjay for hosting #WednesdayWalk. It's a little bit early, but I believe it's Wednesday somewhere in the world already. 😊 Tomorrow is a very busy day.
---
---